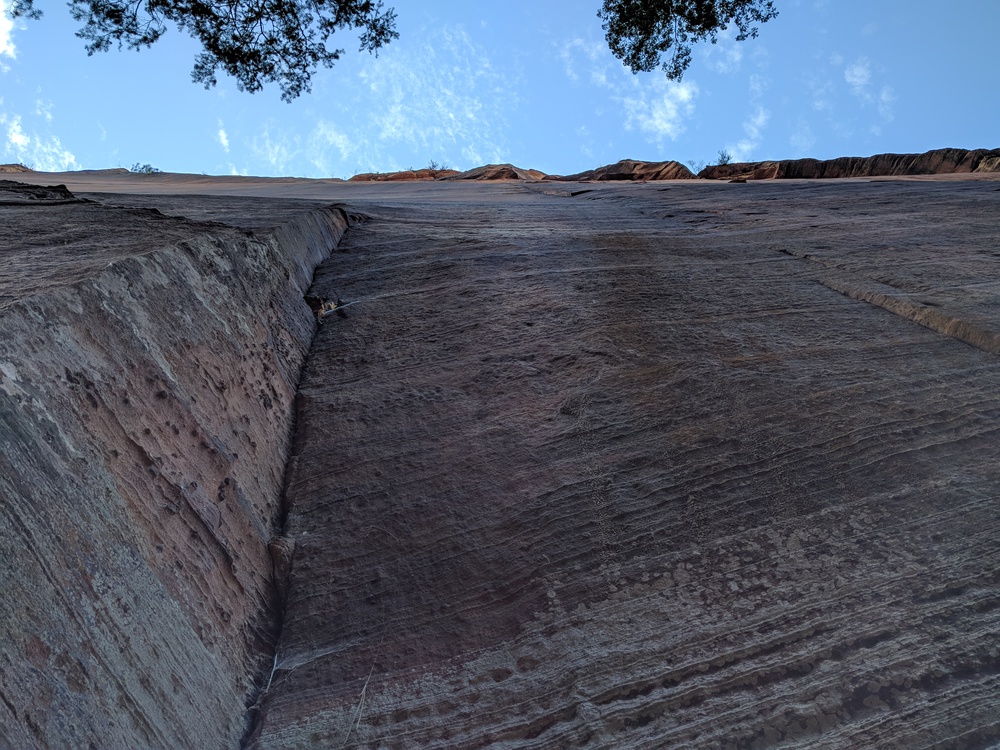 ZION PART TWO
We were both excited about spending another day in Zion, especially since I was finally feeling whole again and the Thanksgiving crowds were completely dissolved. They also had closed down the campgrounds in the park so it was a good thing we hadn't driven all the way in the night before in hopes of a campsite.
Dan was feeling gung-ho about a longer hike but I talked him down to a "strenuous" (as they designate it) 3 miler: Hidden Canyon Trail. The first part of the trail was actually mostly paved switchbacks up the side of the canyon, overlooking the valley below.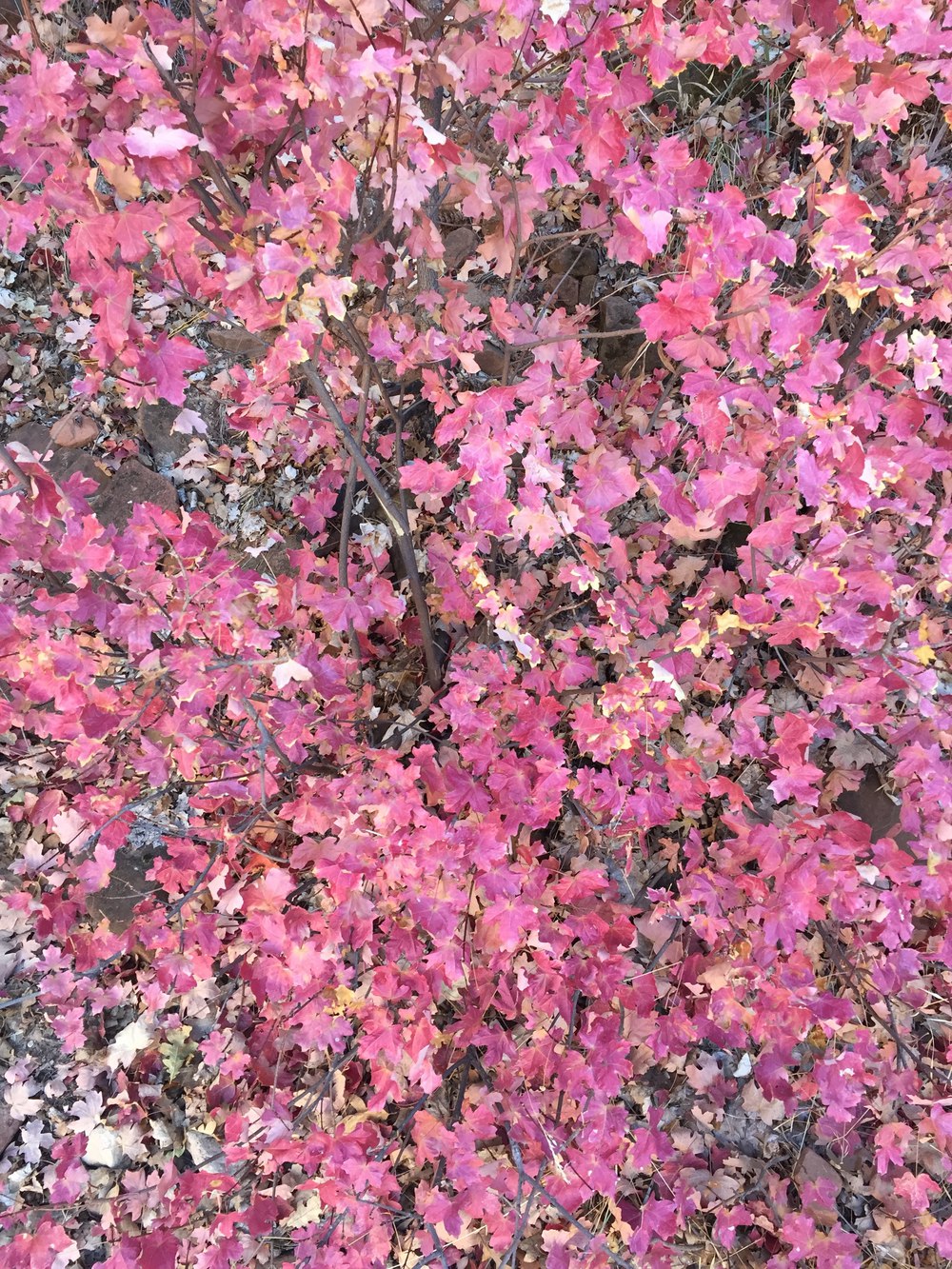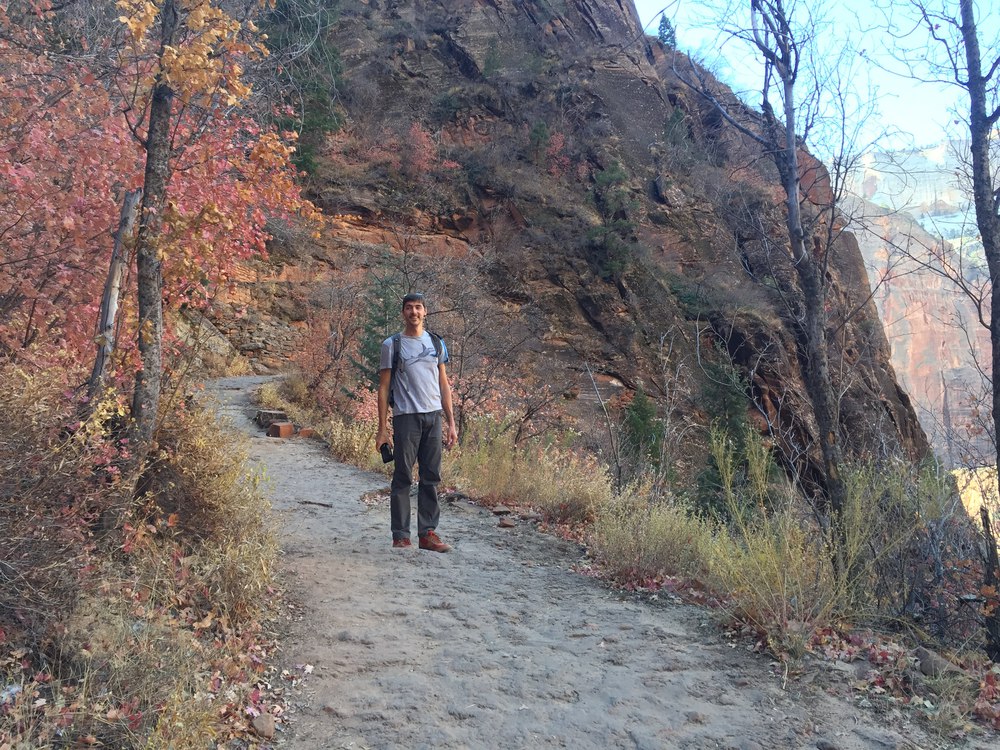 There were a few amazing moments where updrafts would blow the leaves off the trees and they would swirl around through the canyon in big golden clouds. So pretty.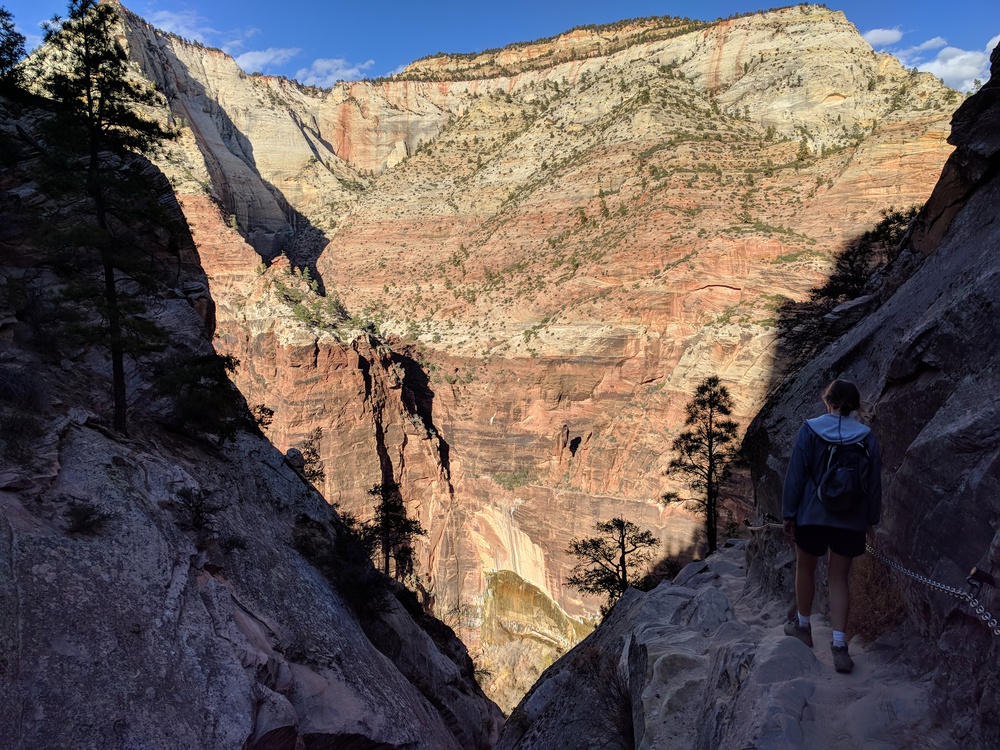 At the top of this giant ledge were the remants of an old logging operation, where they would harvest pine trees that only grew at higher elevations and lower then down to the valley floor via a system of ropes.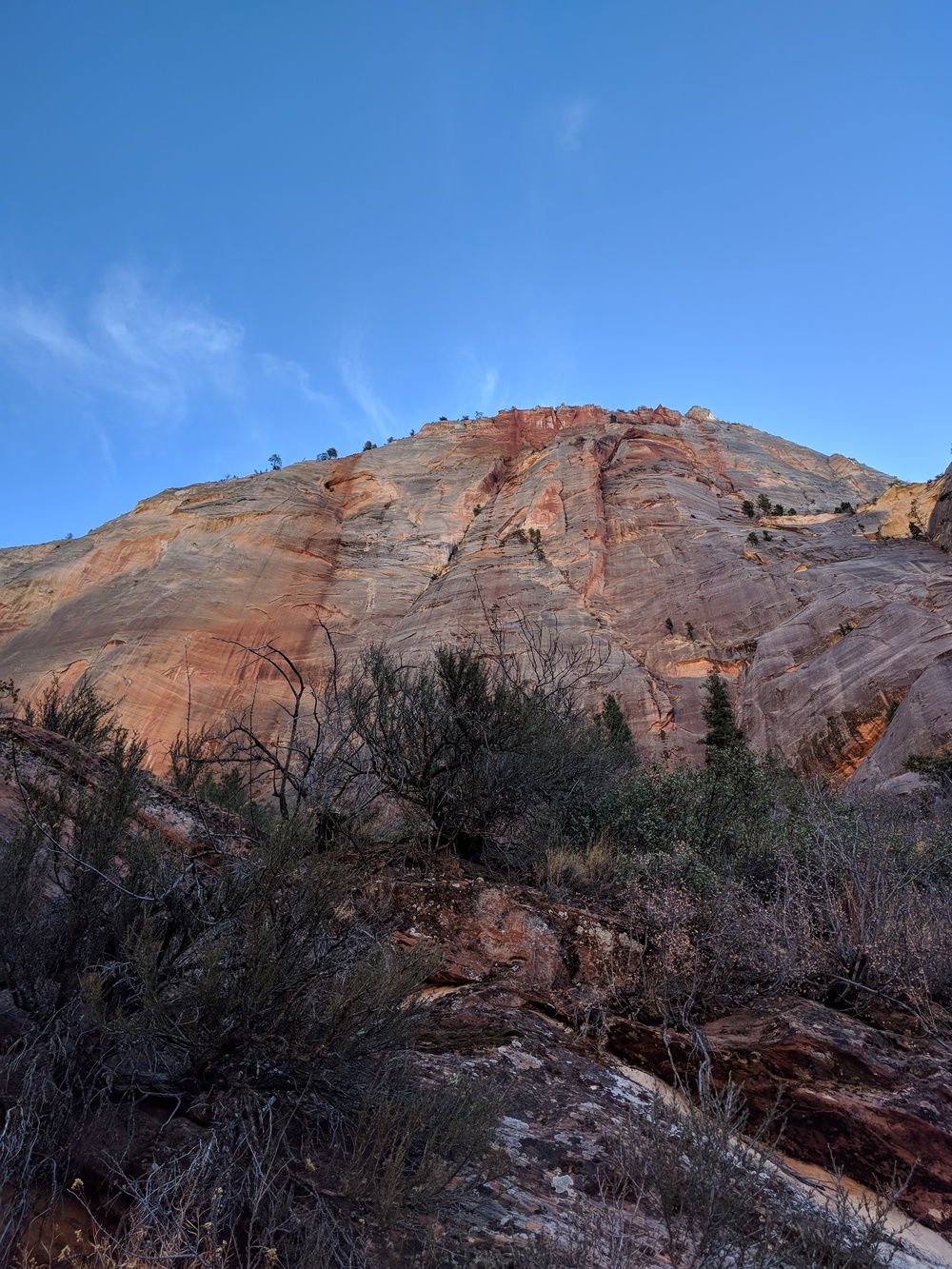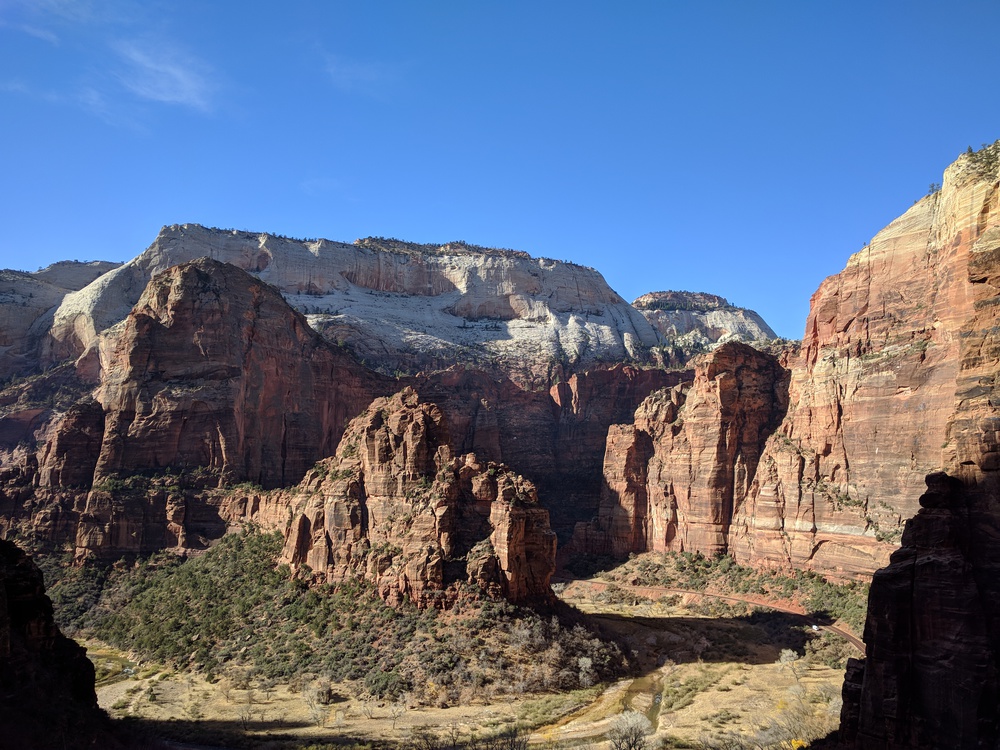 The second part of the hike started going into and over the sandstone canyons, at times requiring us to hang onto the handhold chains drilled into the rock. It was not for those with a fear of heights.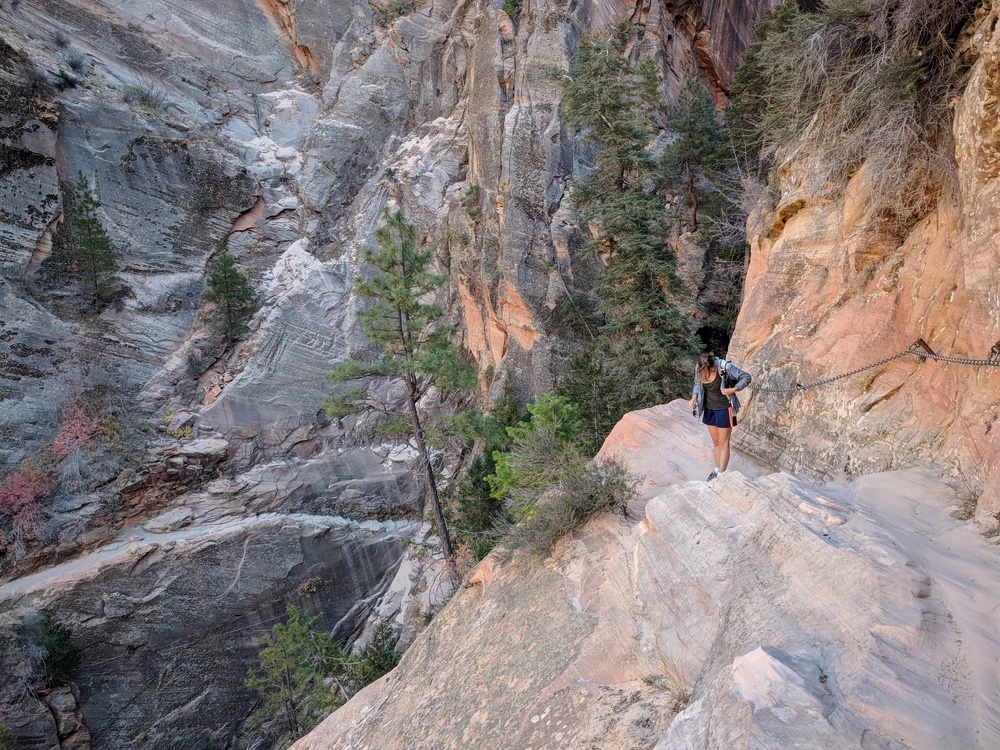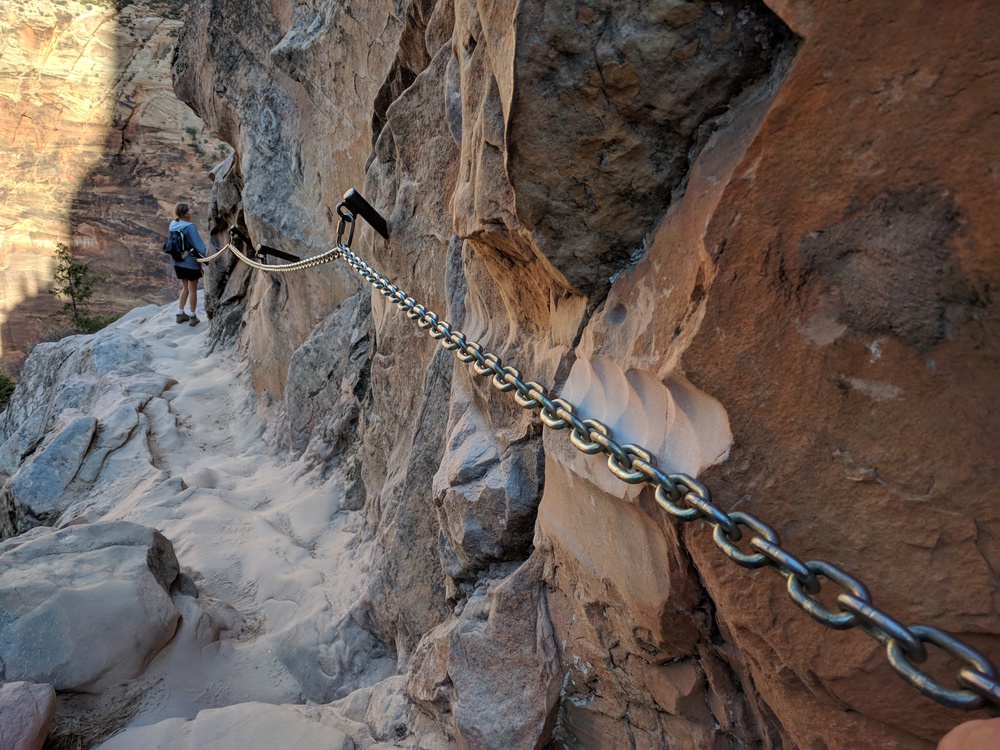 At the top we hiked further back through the hidden canyon where it was all cool and even a little damp with ferns growing from the rock.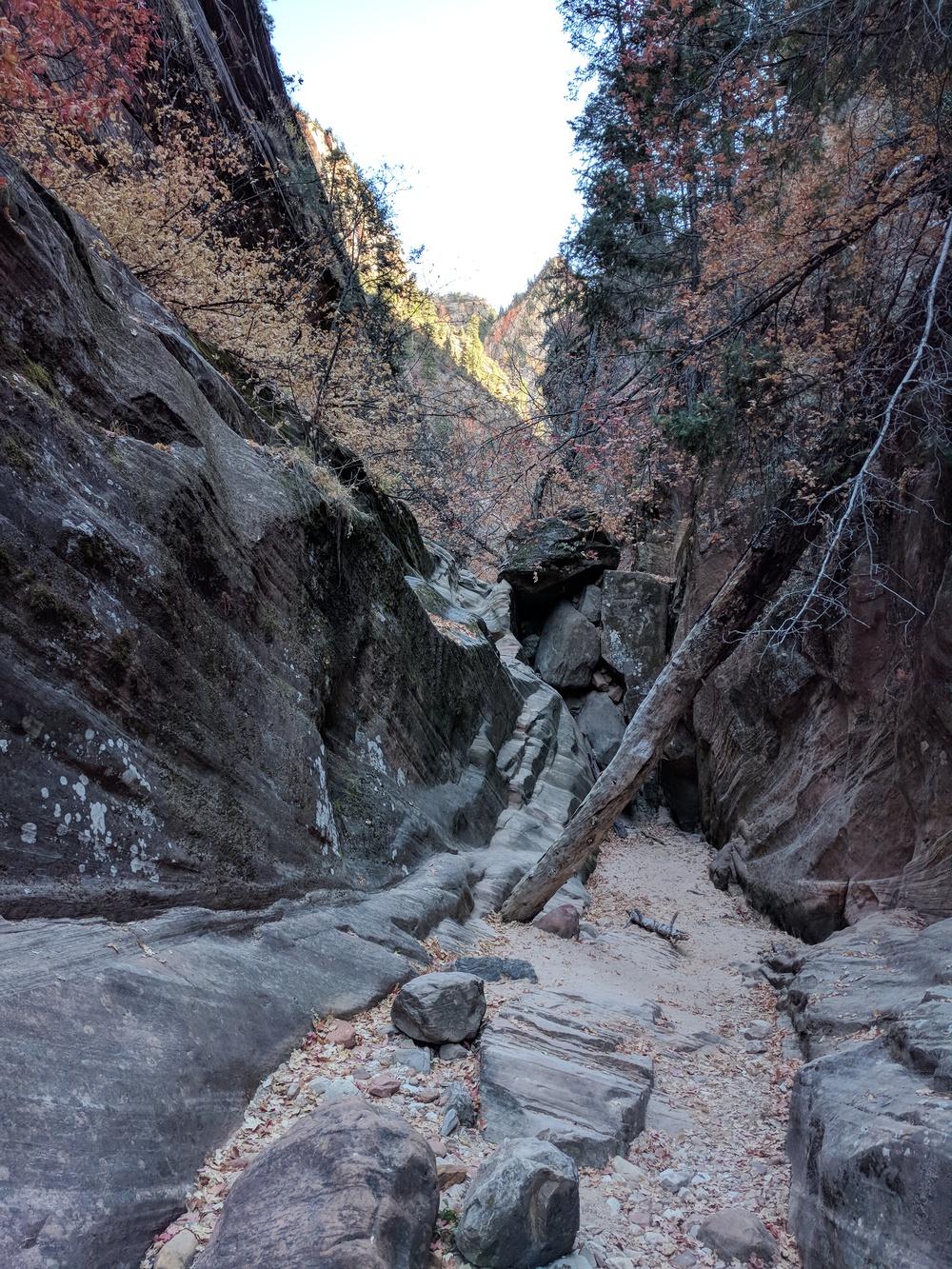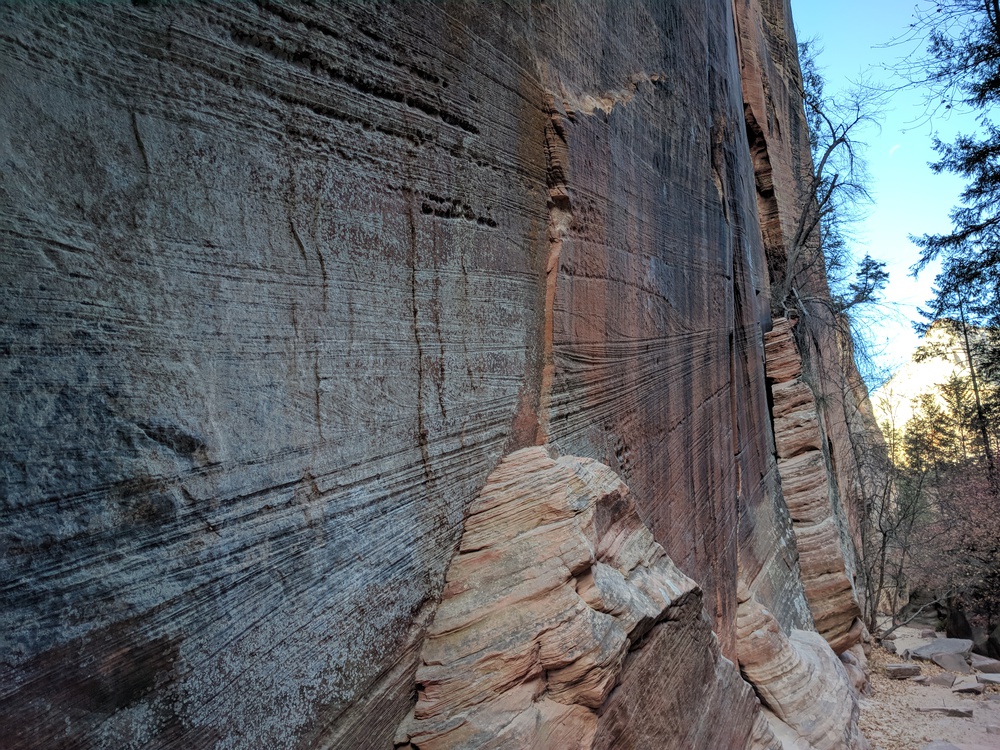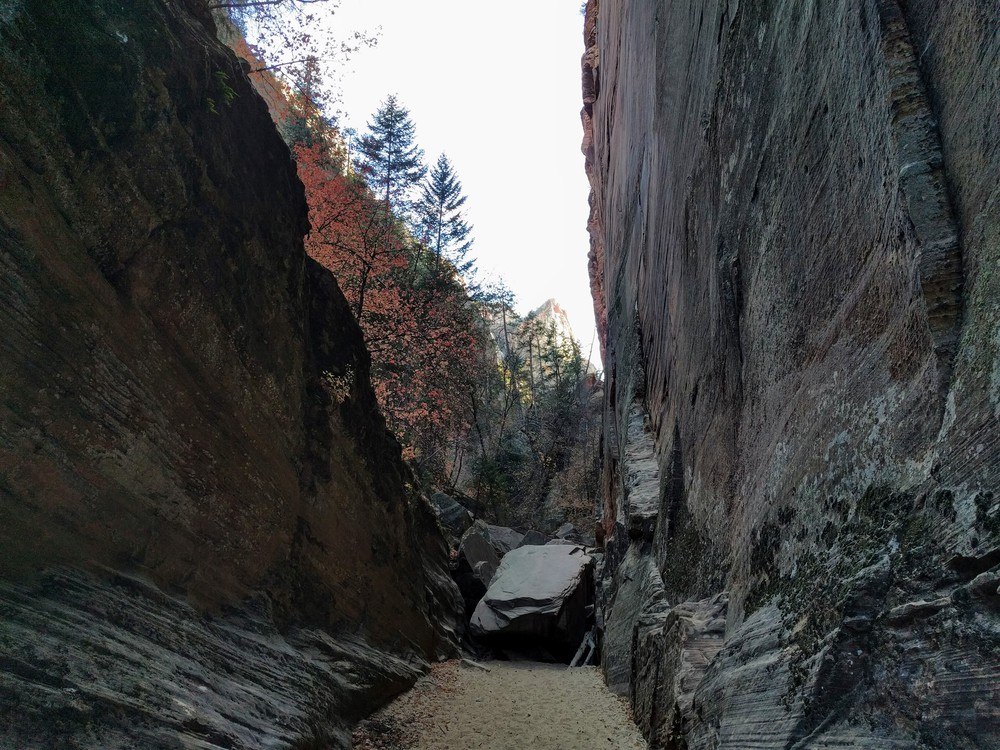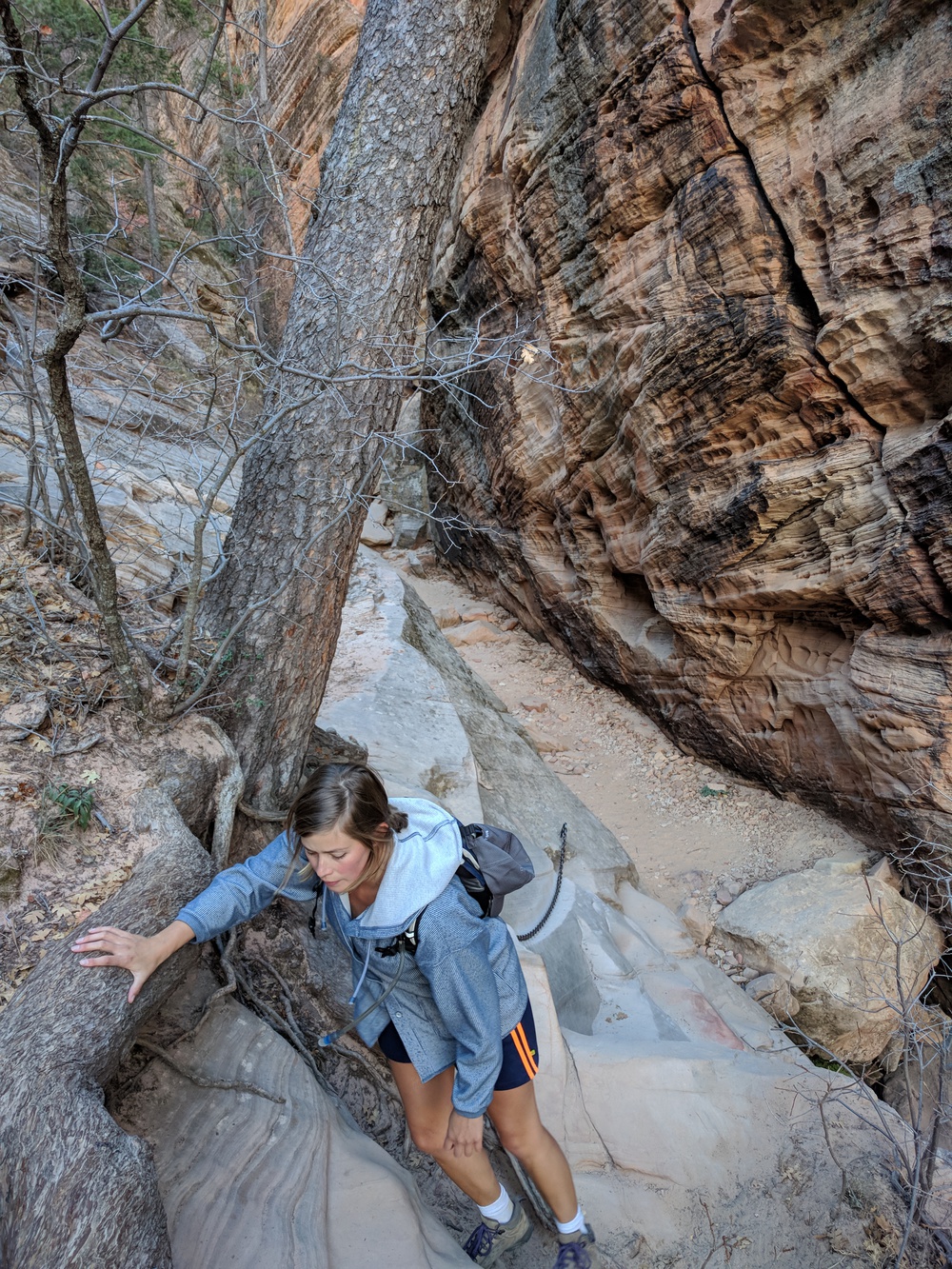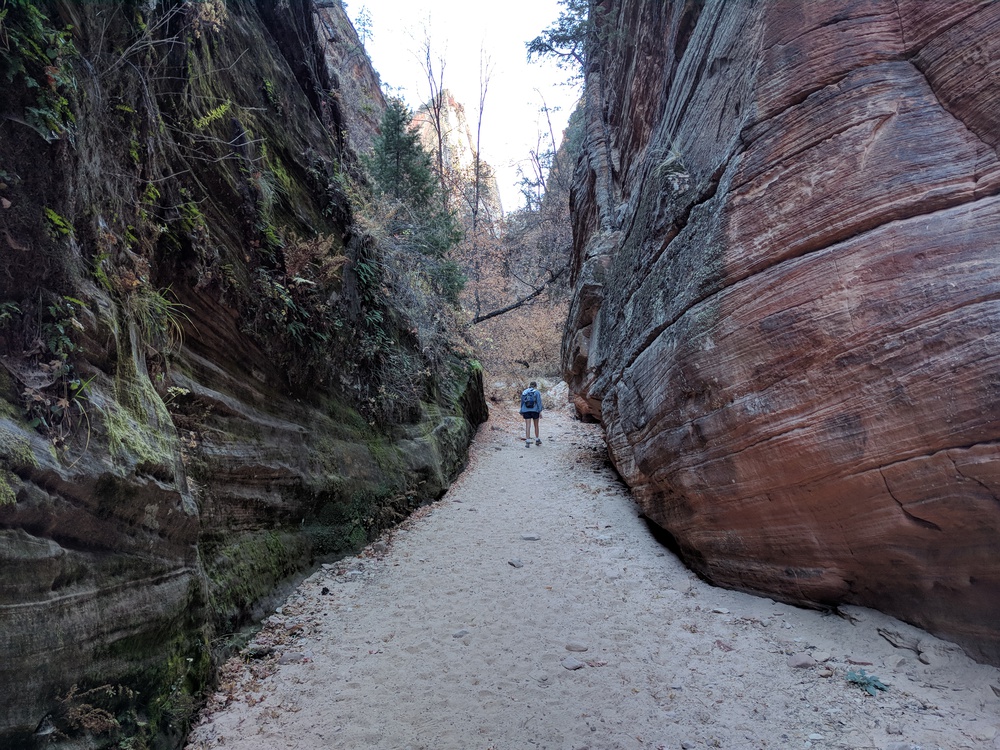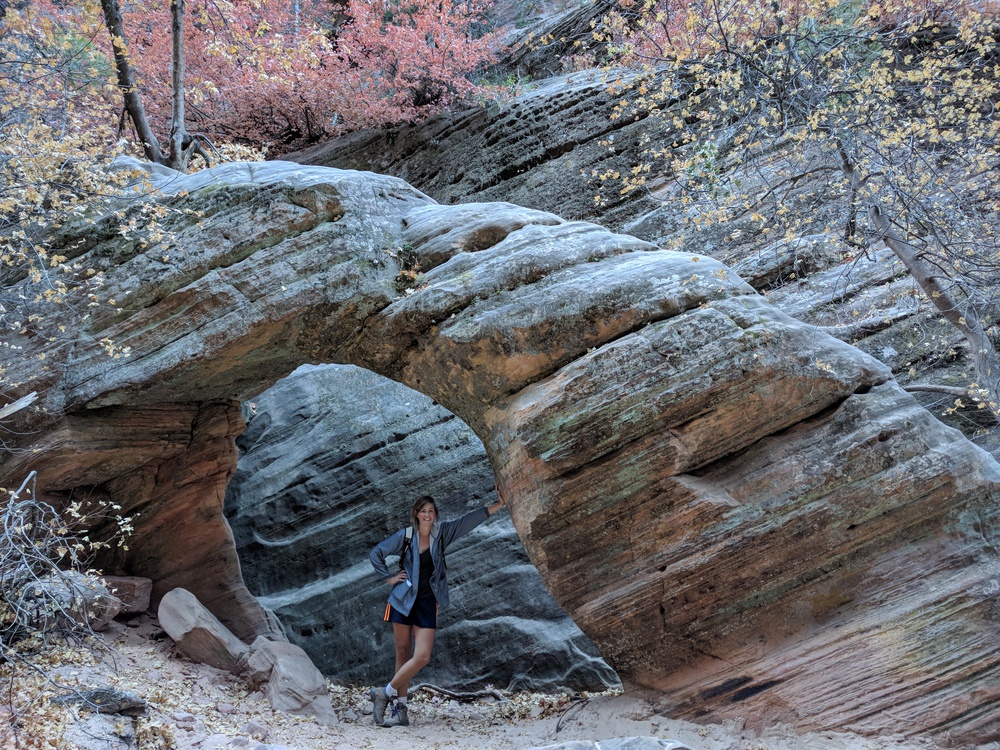 The views on the way back down were very amazing and we just kind of wanted to bask in it as long as possible.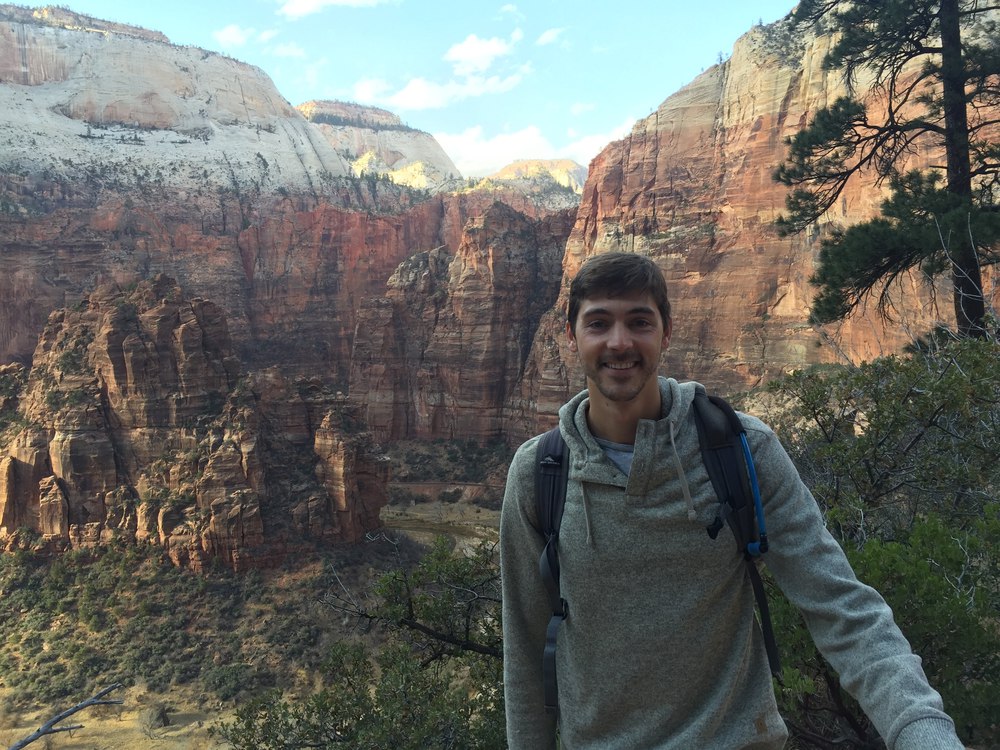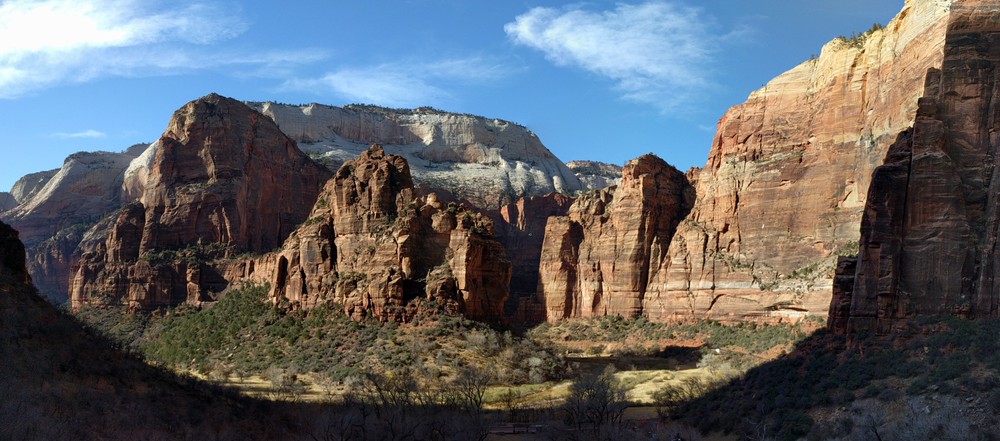 After the hike, we drove further to see all that we could before the sun set.

We took a walk at the final stop in the park, the Temple of Sinawava, another landscape of canyons, river and beautiful gold trees.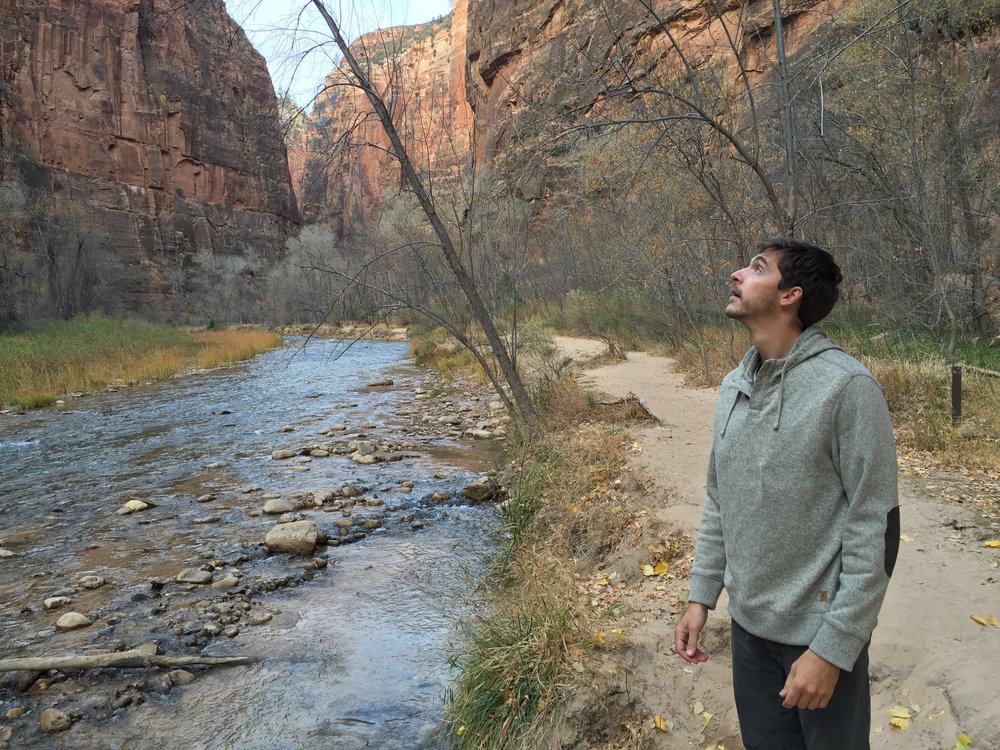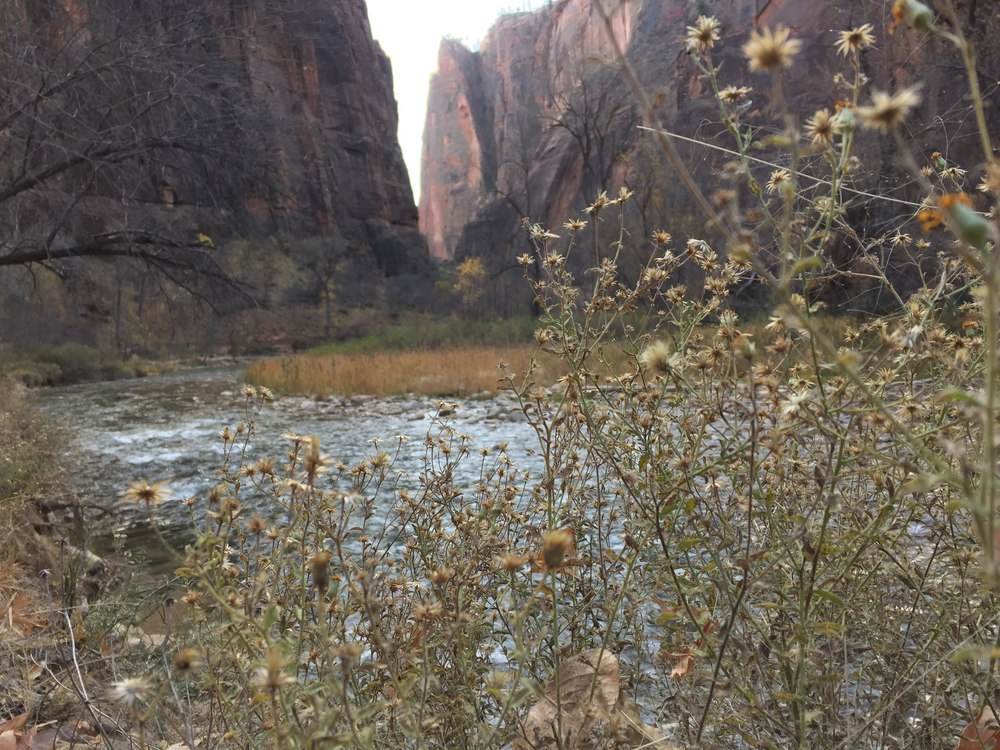 We made some sandwiches for dinner then started out of the park going west.
The following day was a big driving day. We had initially thought we would stay a night or two in a hotel in Las Vegas (because they're supposed to be cheap) but it didn't end up looking that cheap after all so we decided to skip it. After Bryce and Zion, whatever somewhat meager appeal Vegas had (with lights and drinks) seemed very much diminished.
Hard to believe just a day and half later we were already in California!!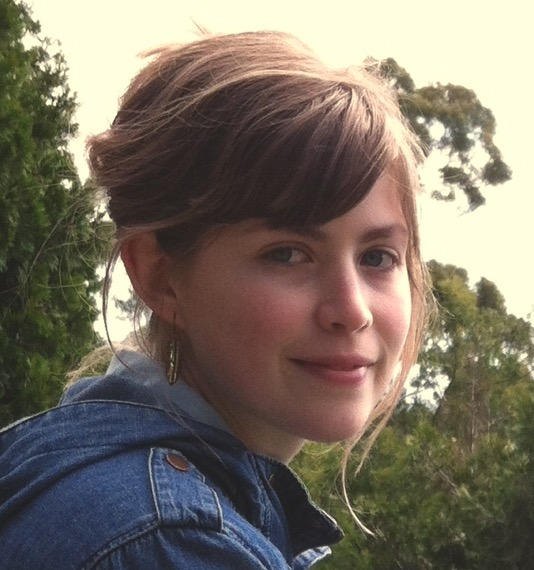 ---