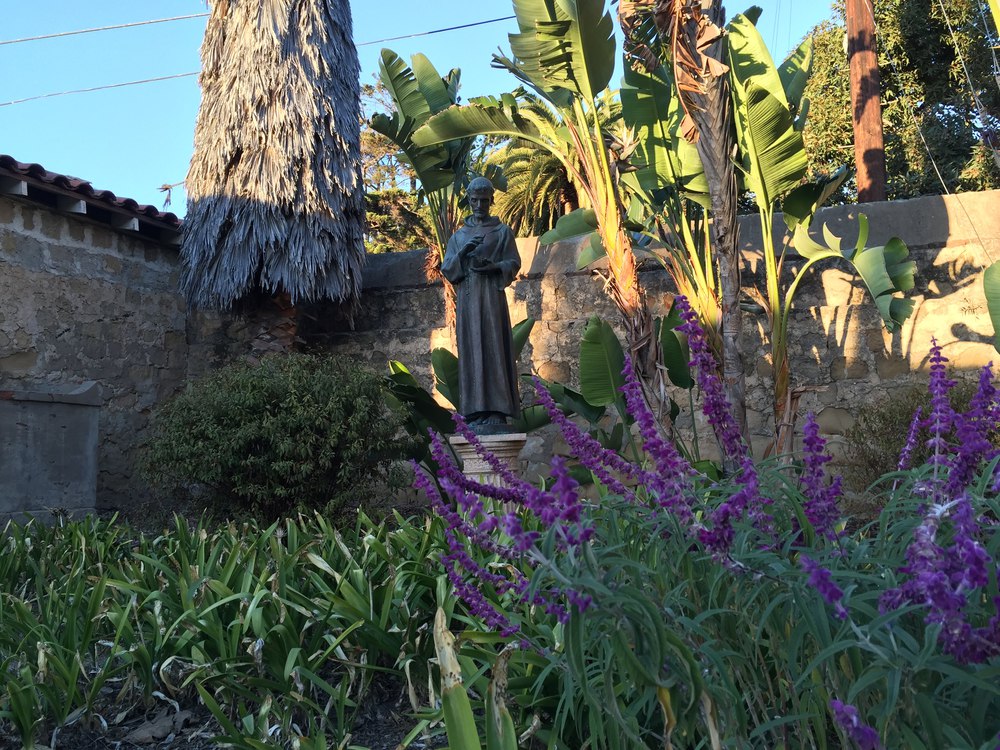 Santa Barbara
December 11, 2017 // Tagged in:
california
,
beach
,
west coast
It felt pretty good to be back on the west coast and looking at the Pacific Ocean after 5 or so months away. We didn't plan too far in advance to stop in Santa Barbara but decided at the last minute that it seemed appealing enough.
On entering Santa Barbara, we parked at the beach and rode our bikes along the ocean drive and down by the marina, through the main shopping strip (which was upscale) then back to the van. There was a really good sounding Mexican restaurant that Dan wanted to go to but it just so happened that they were only closed one day a week, and today was that day. So instead we found another place, Mony's, and had delicious giant burritos.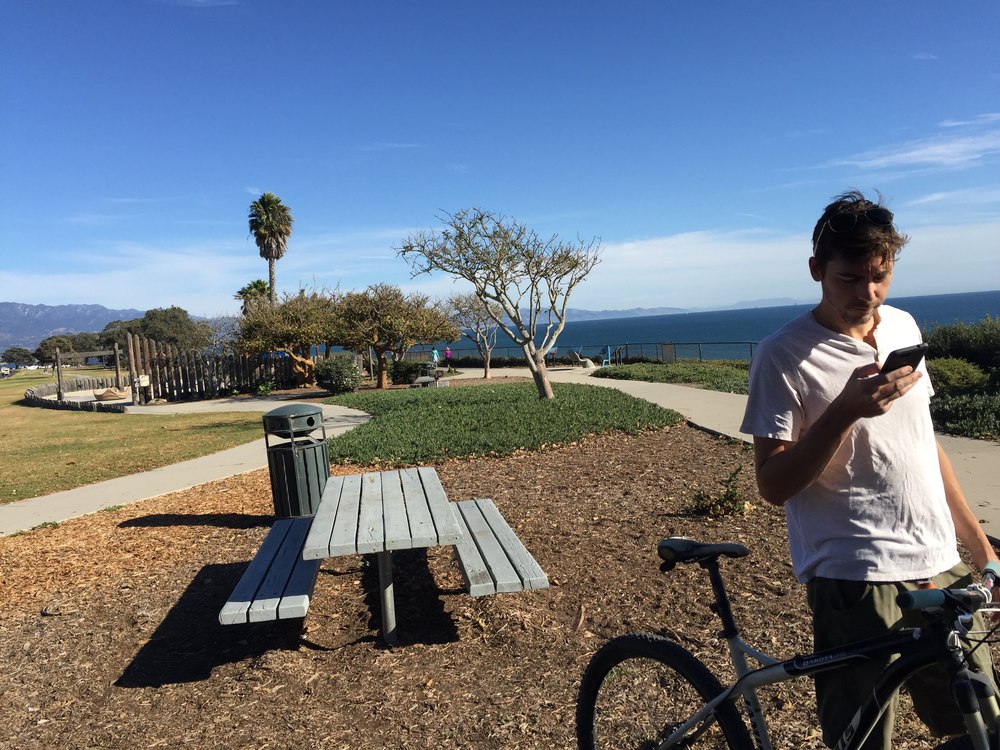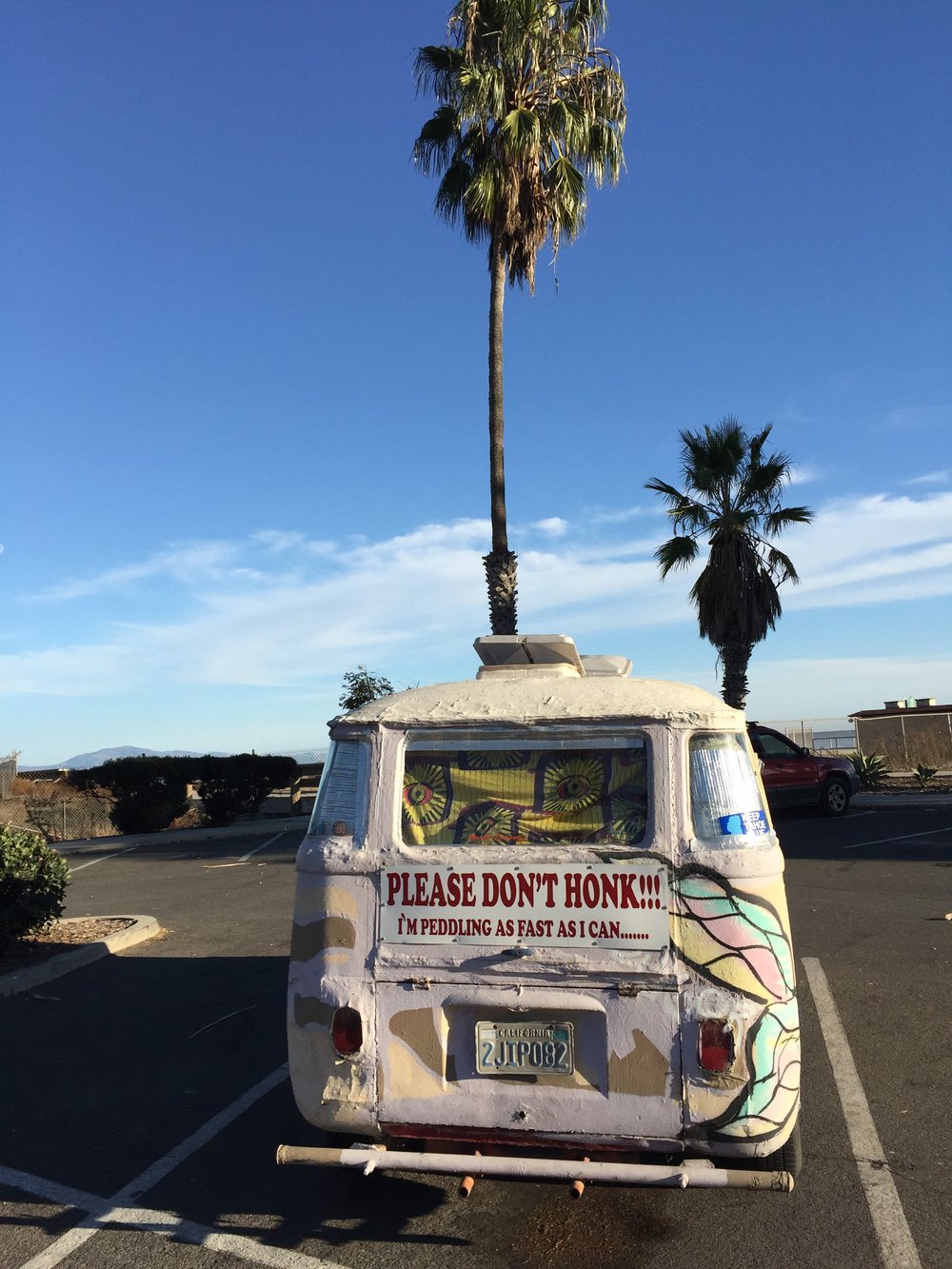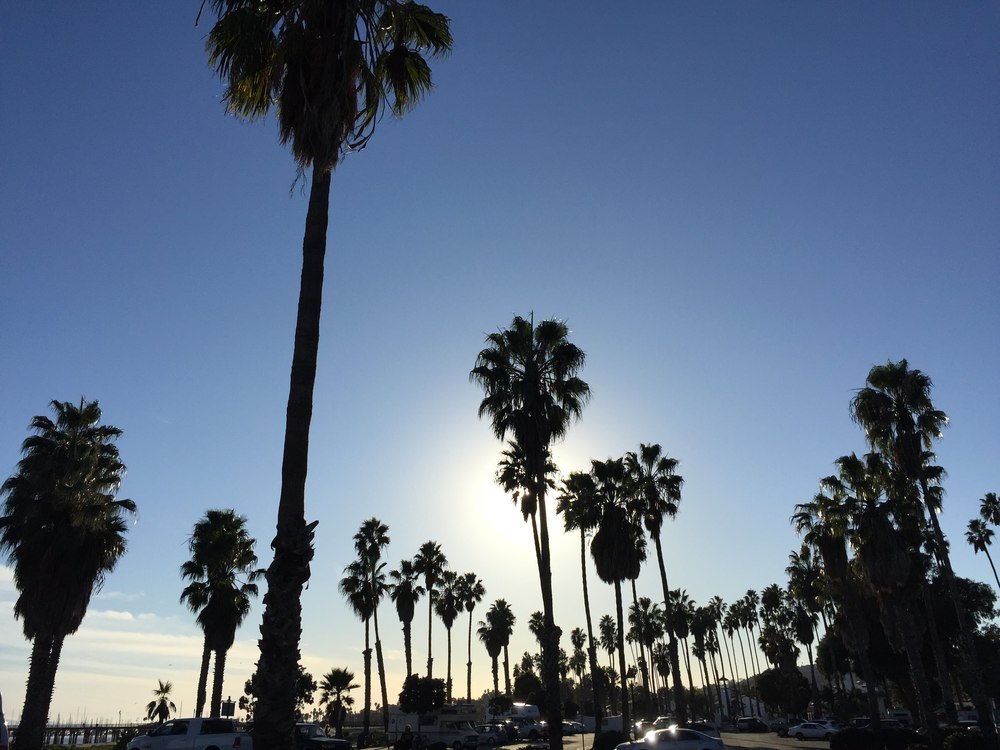 After those settled, we rode back to the van, got in and drove up to the Old Mission Santa Barbara, a 1786 Spanish mission still in operation. We paid the $9 to take the tour and walk the grounds, which included an interior square garden space and the old living quarters for the missionaries (which still smelled of centuries of cookfires). We also saw the inside of the chapel, where a few founders were buried under the chapel floor, and the outdoor burying grounds. They had a small museum which detailed the Mission's history in addition to that of the indigenous Chumash tribe, whose conversion to Christianity was the mission of the Mission, so to speak.

The builders of the Old Mission only had one book to use as reference when constructing the mission: a Spanish version of Vitruvius's 'Six Books of Architecture,' hence the seemingly out of place Greco-Roman architecture.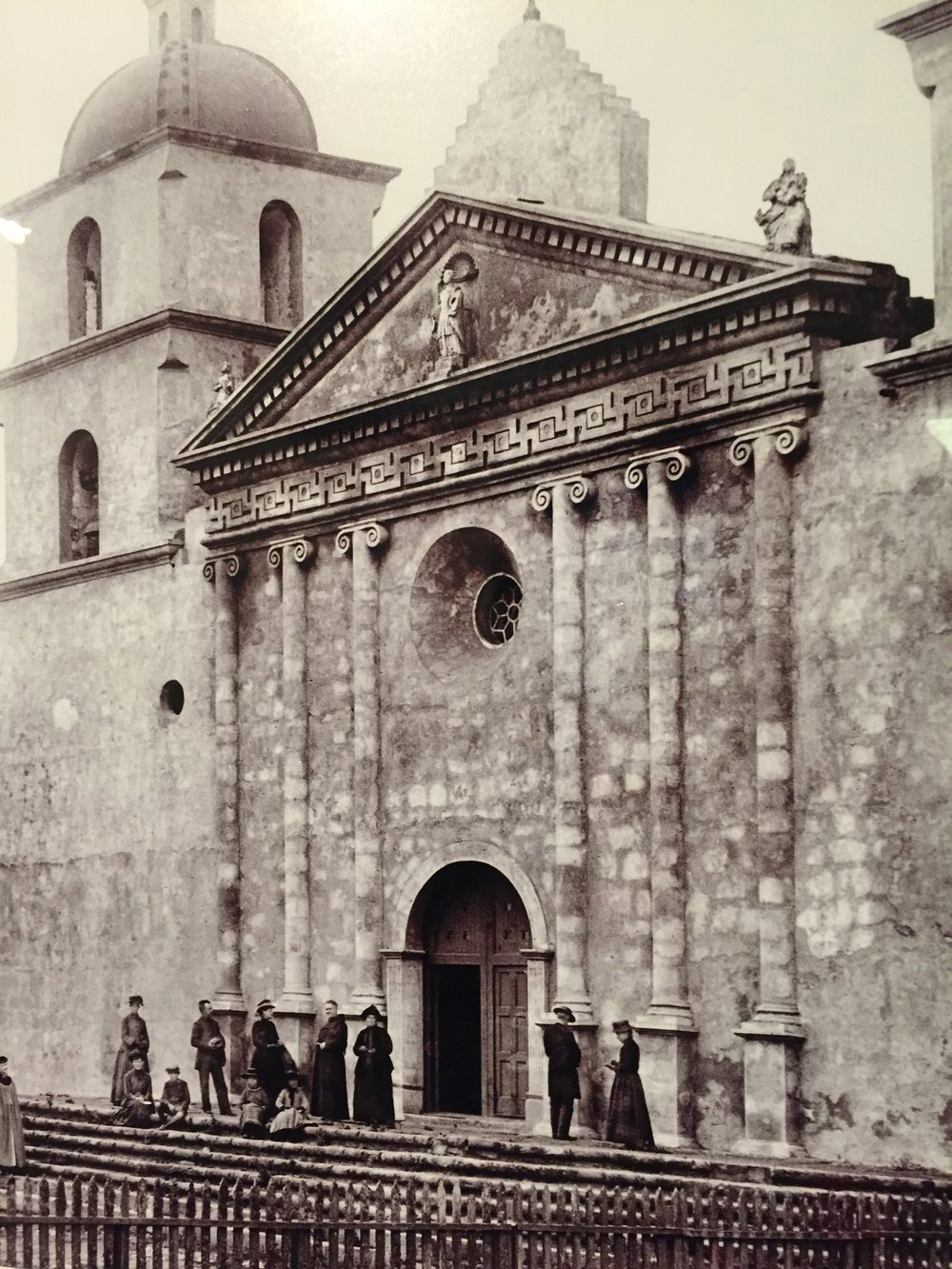 Old living quarters: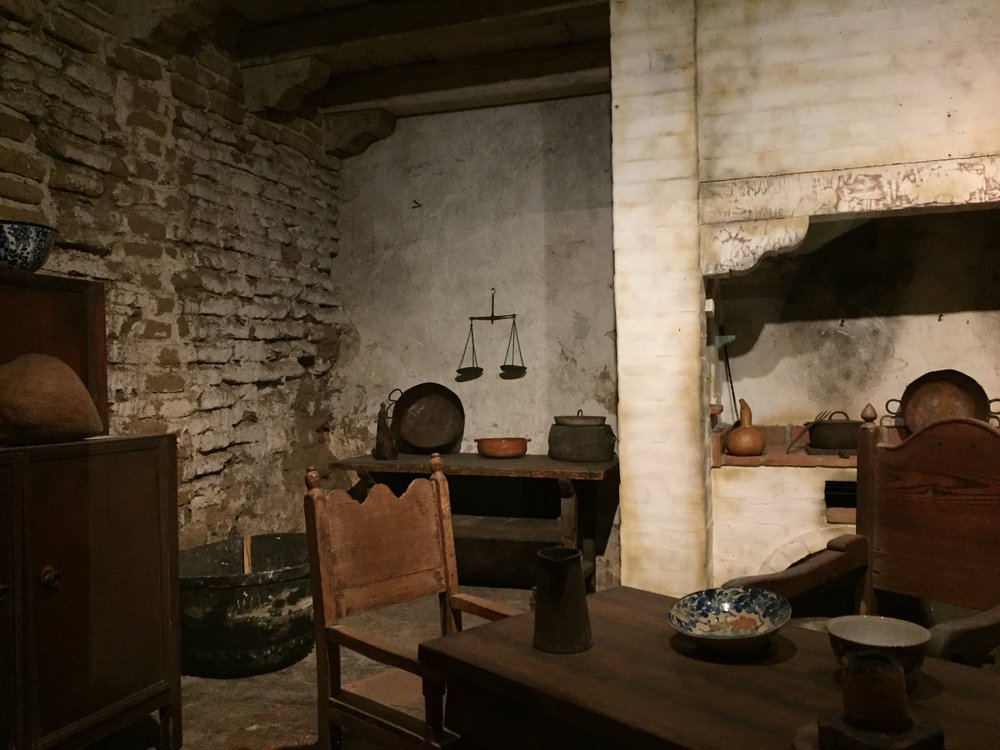 Gardens in Mission square, at different times used as a fruit tree orchard, vegetable garden, instructional area for learning trades, meditation garden, and is now a drought friendly plant and rose garden: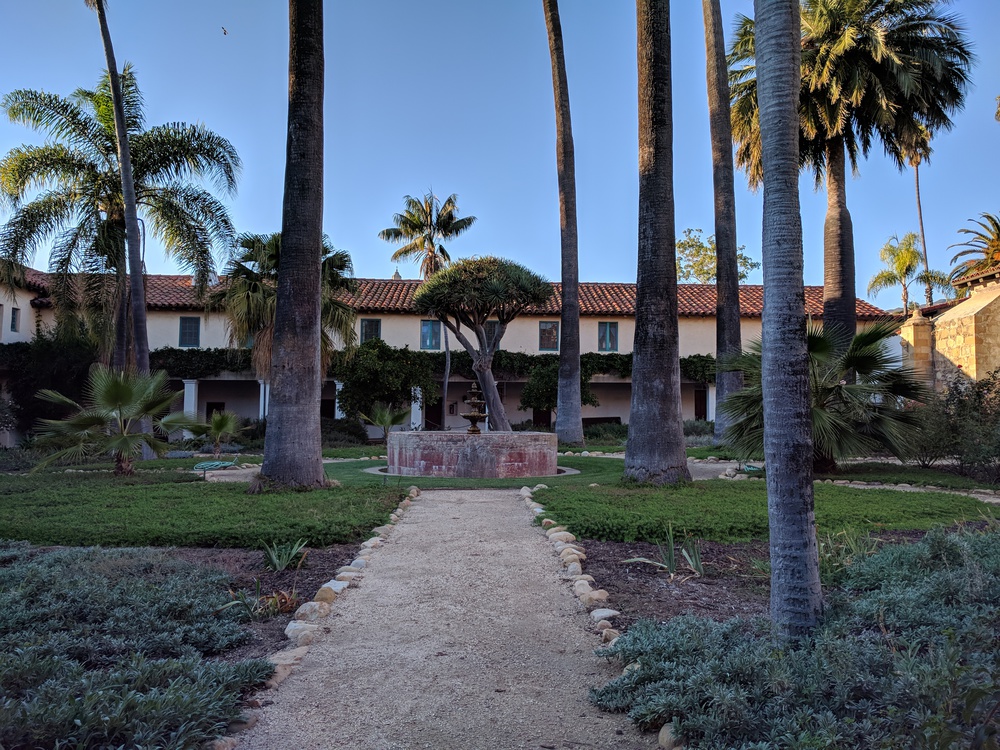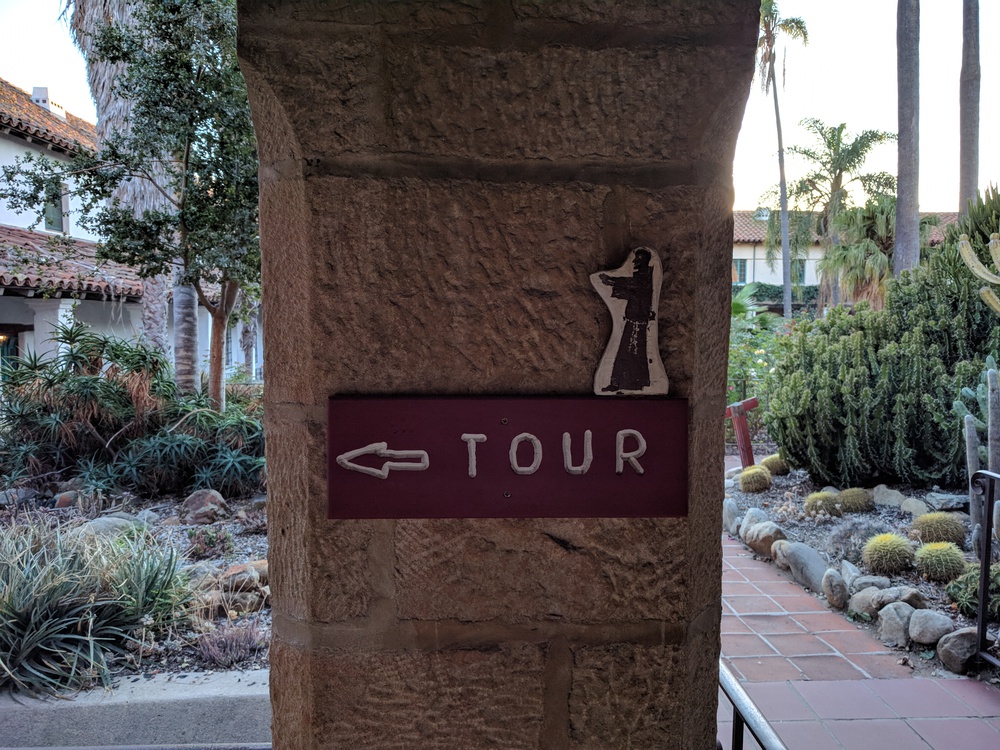 Cemetery: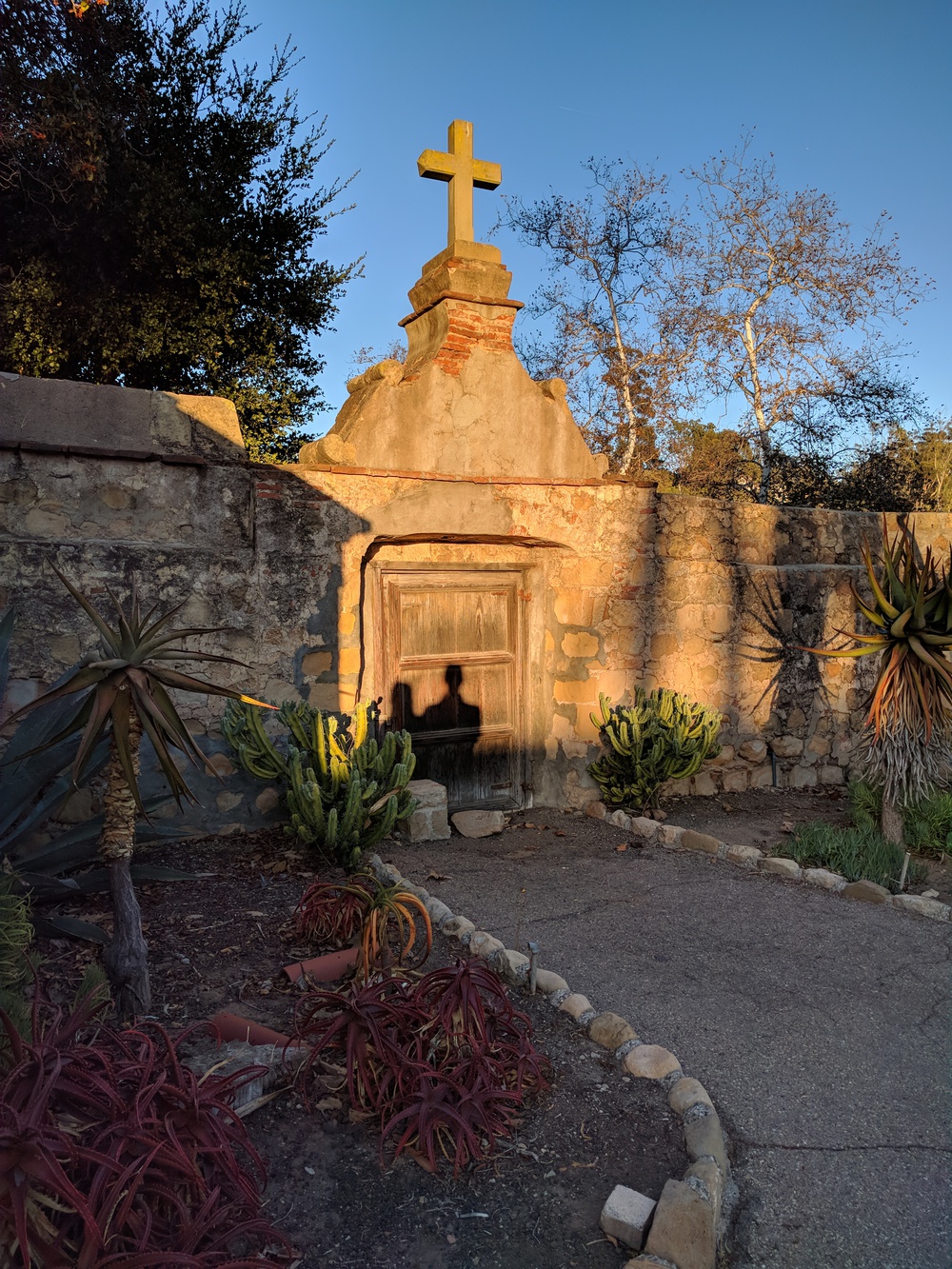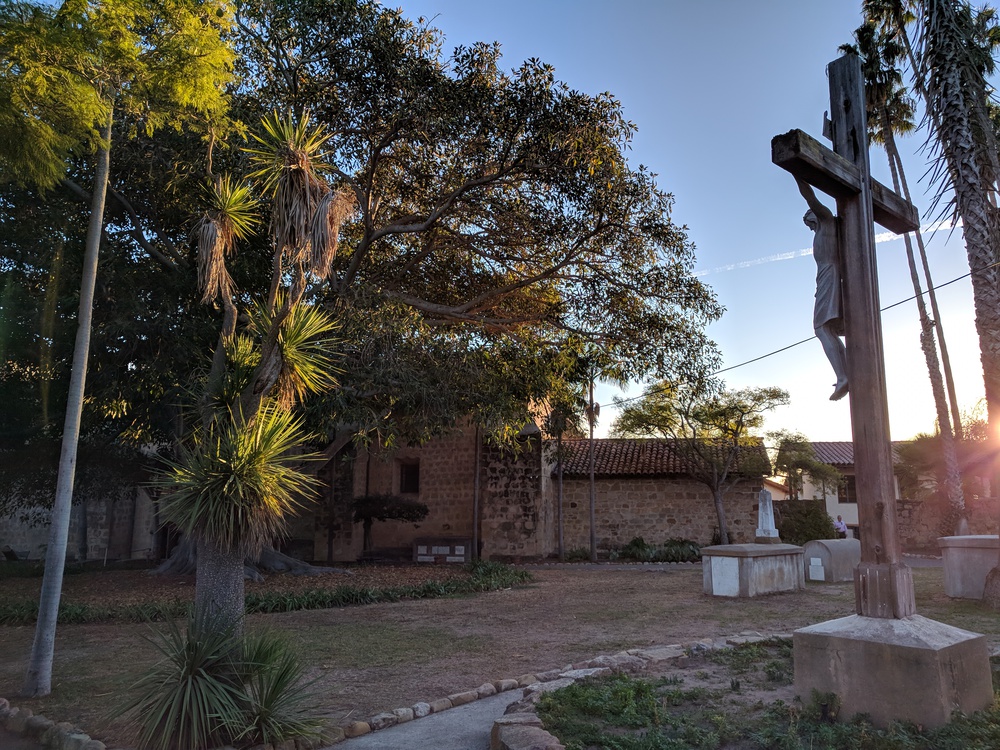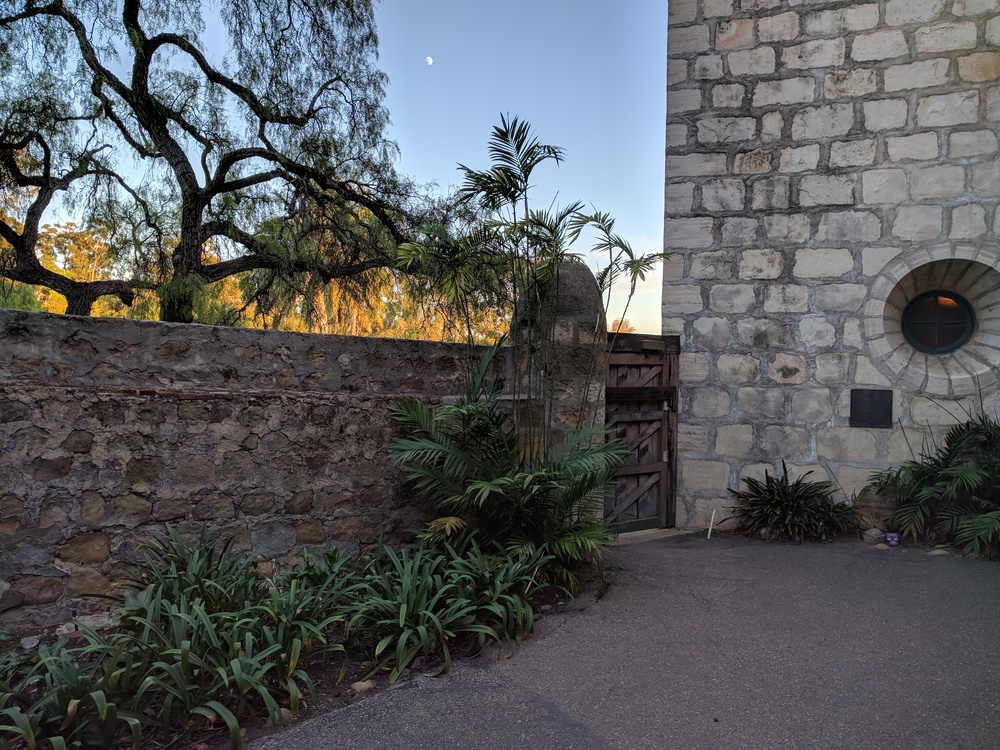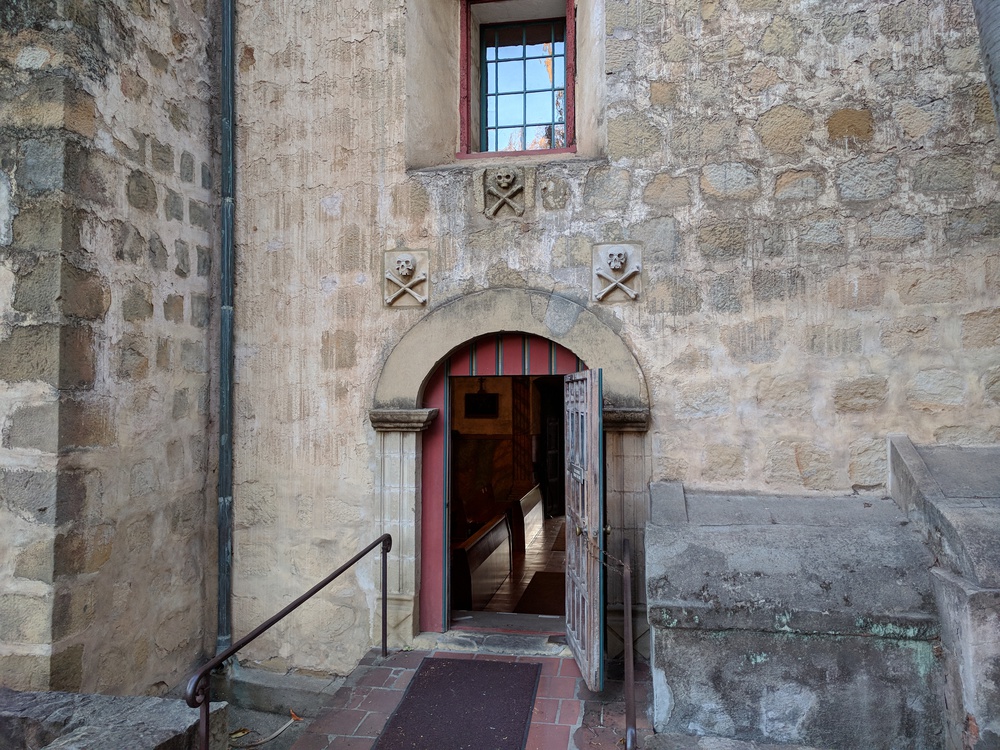 Inside the chapel: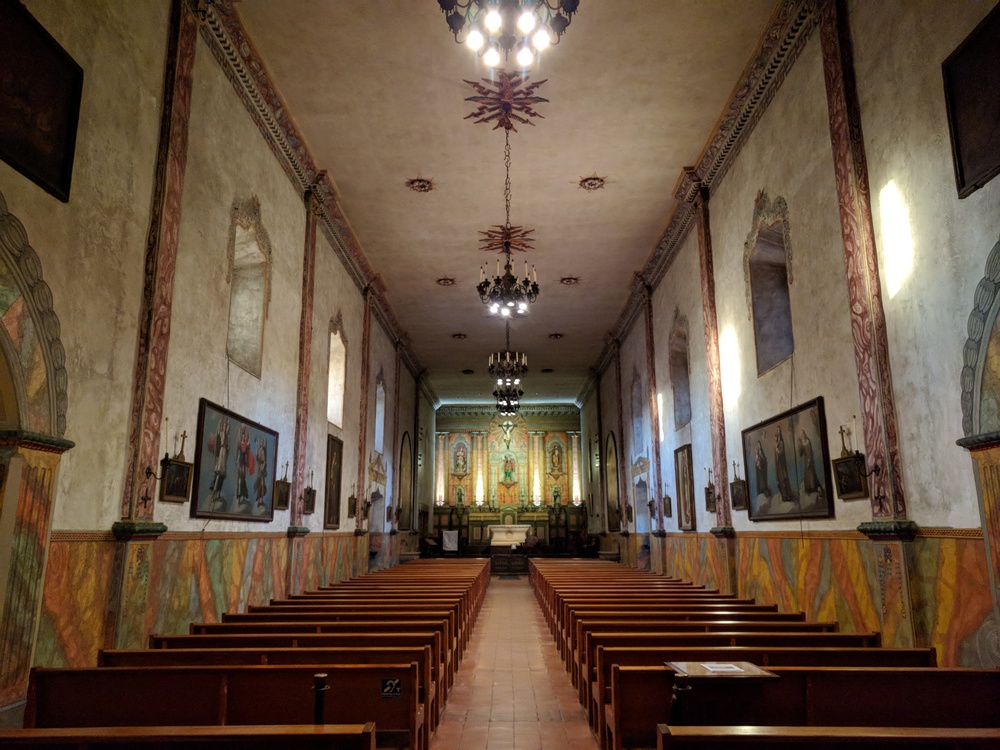 From the Mission we went to try to find a free dump station we had read about but it was in the parking lot of some private sanitation company and looked closed. That night was somewhat eventful because the water heater, after being turned on for the first time following a few months of disuse, decided to overflow and spurt water out of the release valve. We wasted a lot of water but in the morning stopped at a county park to try to fix it. Dan thinks he fixed the issue.
Overall I actually ended up liking Santa Barbara quite a bit. With a sizable population, it still does a good job retaining a small town feel. We probably could've spent more time there but wanted to get up north a way's to San Luis Obispo, where I had booked a room at the Madonna Inn - something that has been on my so called bucket list for some time.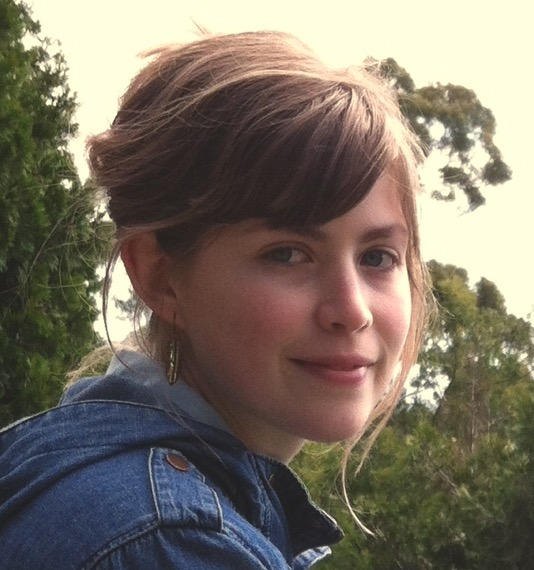 ---