About Us & Our Van
April 11, 2017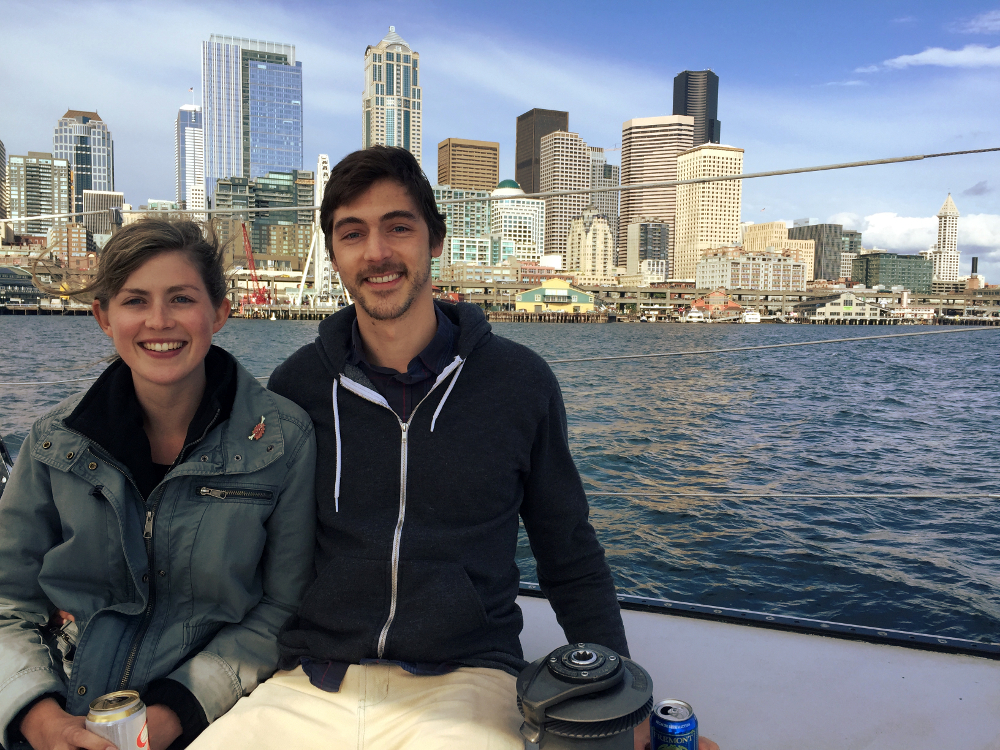 We are a couple from the Pacific Northwest currently travelling the US in a 2000 Chinook Premiere.
If you don't already know us, Dan is a software developer and private pilot, Rosie is a painter and comics artist. See her work here.
In 2015 we decided (after a short conversation in a hot tub) that it seemed like a good idea to quit working for a while and travel around in an RV. Perhaps surprisingly, this idea stuck.
Departing from North Bend, WA, we hope to be on the road for a year visiting friends and family, exploring National Parks and generally going wherever the good weather is.
Our blog name is taken from a song sung by Bilbo Baggins in Lord of the Rings:
"For still there are so many things
that I have never seen:
in every wood in every spring
there is a different green."
OUR RIG:
We purchased our Chinook off of craigslist in August 2016 with 85k miles. It has a stove, microwave, fridge/freezer and sink for the kitchen, a foldout bed, tiny bathroom, and dining table with benches. It was ready to go for the most part but we've made some changes and modifications.
Work we had done:
Solar panels from AM Solar in Springfield, OR
Stereo from Ballard Custom Audio
4 new rear tires from Les Schwab
Work we've done ourselves:
Installed speakers in main cabin
Updated showerhead
Replaced all lights with LEDS
Installed two new fans on roof
Re-sealed all rooftop joints and screws
Removed TV and VCR, built and installed shelf and drawer
Replaced 5 back lights above door
Built and installed cabinet in place of spice rack
Replaced exterior components and re-sealed
New A/C unit
New toilet
Feel free to reach out to either of us at
lockie.rosie at gmail
everson.daniel at gmail