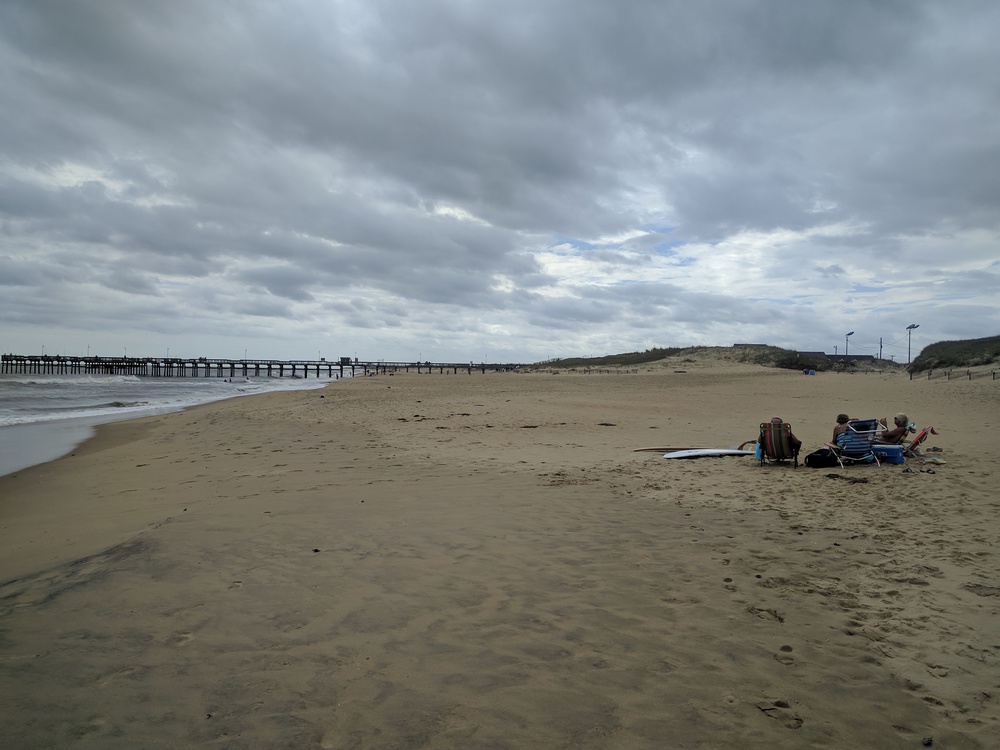 Virginia Beach, VA
October 24, 2017 // Tagged in:
east coast
To get into Virginia Beach we drove over the Chesapeake Bay Bridge-Tunnel (one of the seven Wonders of the World), 23 miles of bridge and tunnel connecting northern Virginia and a part of Maryland/Delaware with Virginia Beach. It was impressive to drive over it and a little scary through the relatively narrow tunnels, especially since I was driving. My uncle Jim told me later that my Dad was one of the first people to drive across the bridge when it opened in 1964, escorting dignitaries (governors, senators, congressmen) involved in the construction of the bridge.
Over: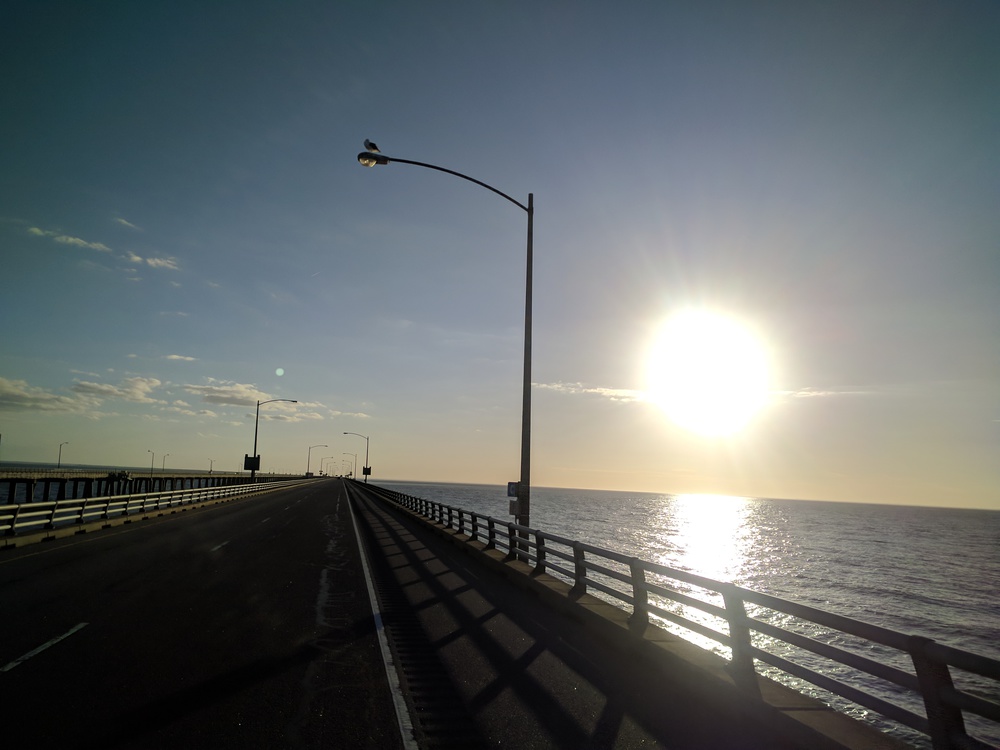 Under: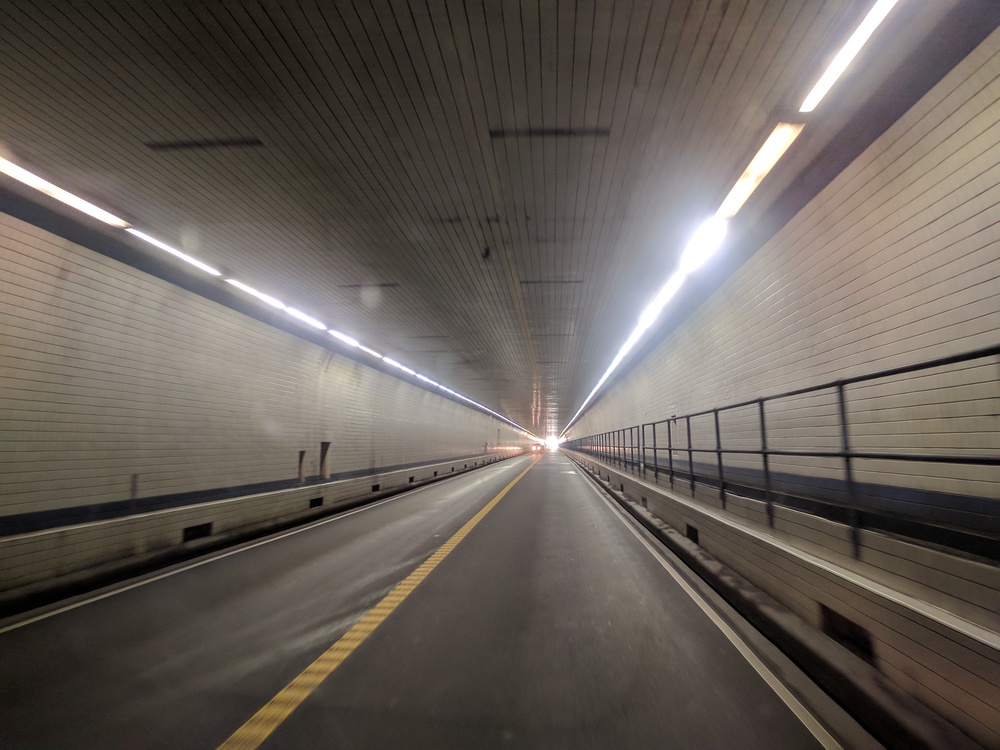 We arrived at my uncle Jim and aunt Tammy's in the evening. It was good to see them again as it had been a couple years. We hung around for a little while before going to bed.
The next day Jim and Tammy took us to the beach, which was to be expected. The beach is the best part of VA Beach and when I am there I basically want to spend the whole time there and luckily Jim and Tammy do too. We spent that and the next couple days there swimming and Dan also tried surfing with Jim. No VA Beach trip is complete without an appearance by Jim Jones, a friend of Jim and Tammy's we met back in 2012, who always has something interesting to say.
One highlight were the made to order donuts we had for breakfast one day. The weather was perfect (around 80F) and the beach was pretty deserted since the tourist season ended.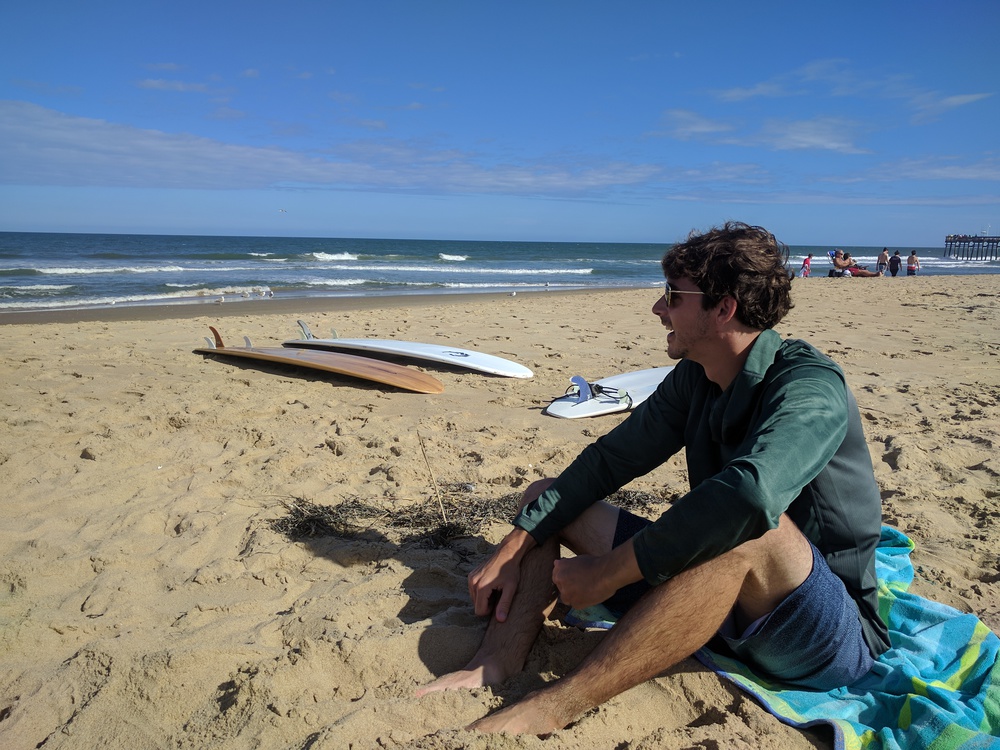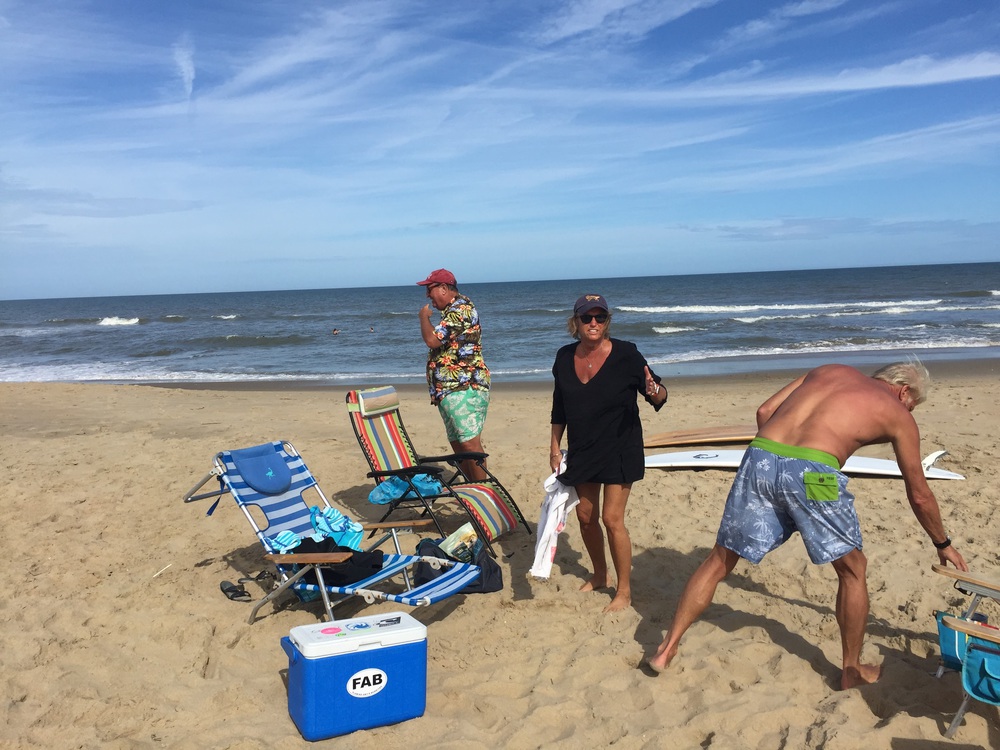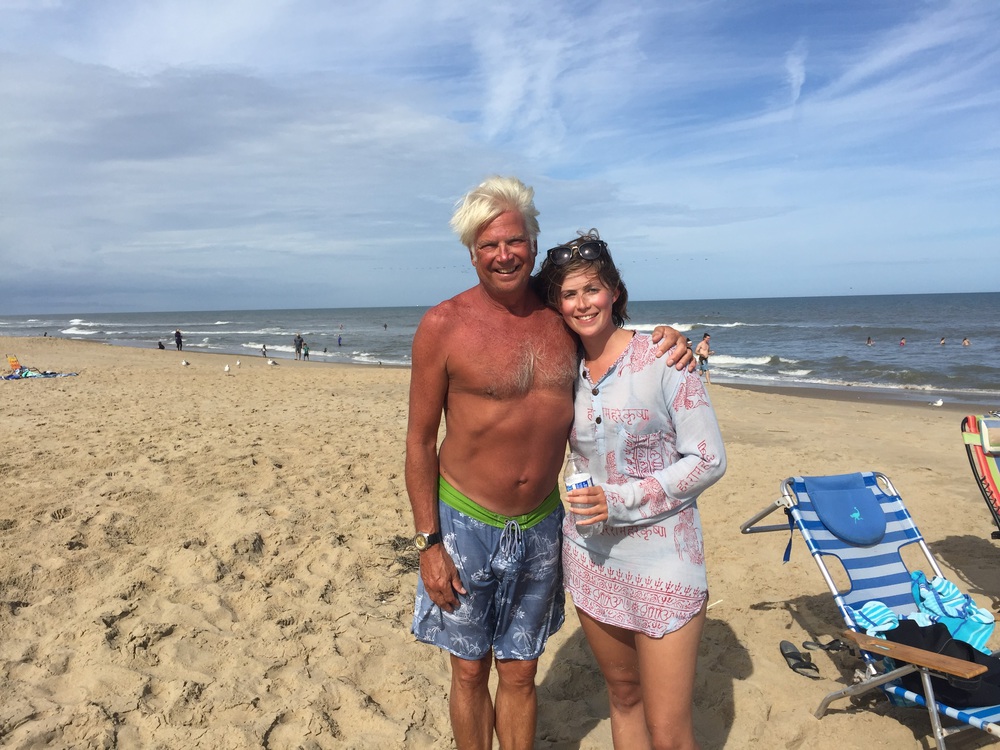 After the beach a customary swim in the pool is usually taken, often with Brighton the dog.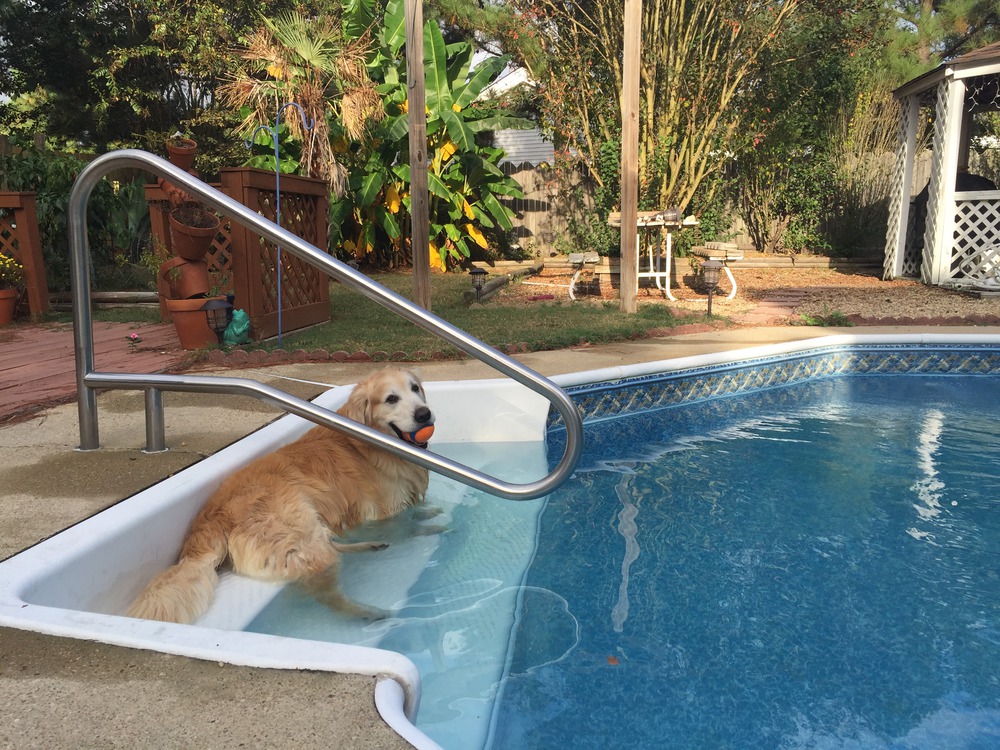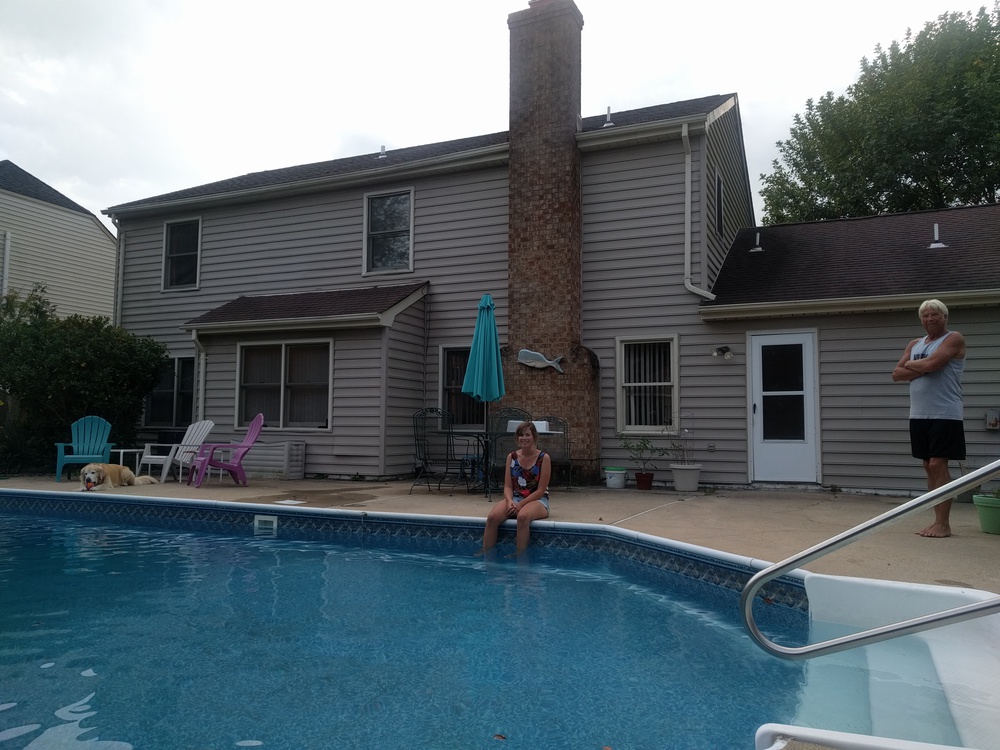 Jim and Tammy cooked us delicious food for dinner every night. Tammy's dad Tom also was over nightly for dinner, and he and Tammy railed on us for missing Cooperstown and the Baseball Hall of Fame when we drove through NY state. I guess we'll just have to go back.
Another highlight was meeting a fellow "vanlifer" on the beach, a guy named Jared and his french bulldog Olive. Tammy invited him over for dinner one night so we got to see his van, a Ram ProMaster conversion.
Another beach day: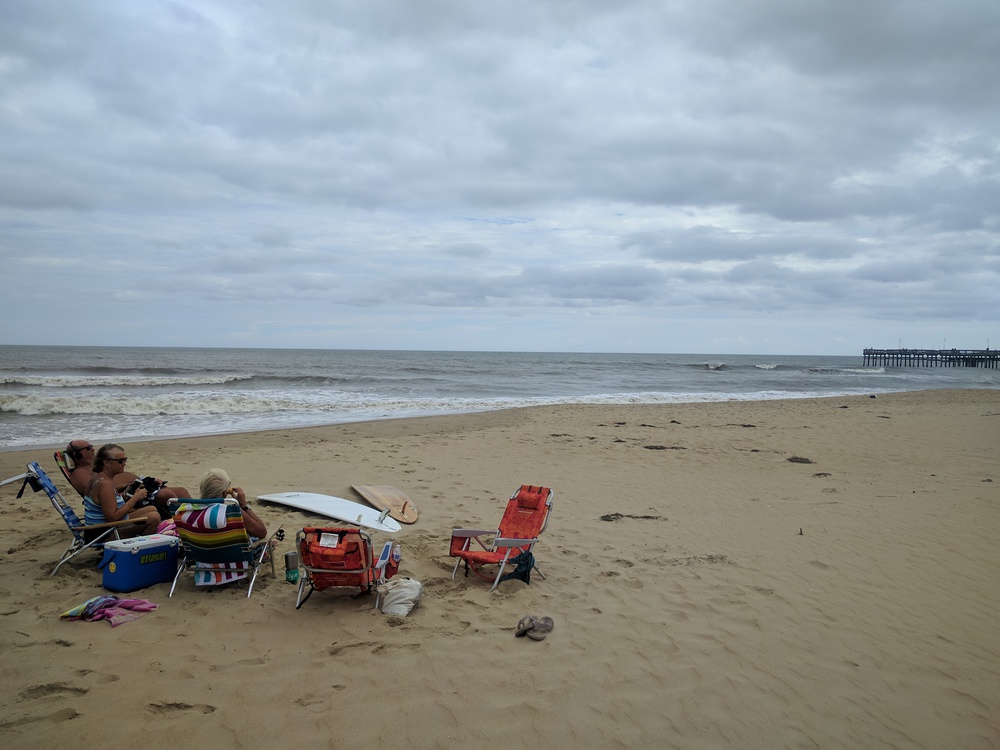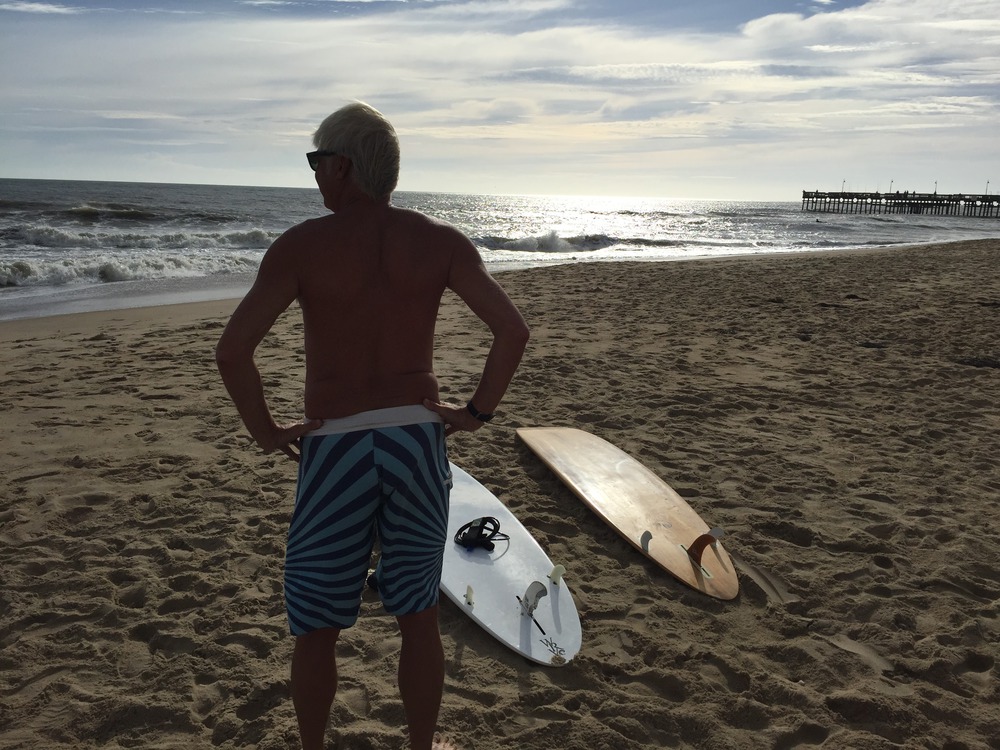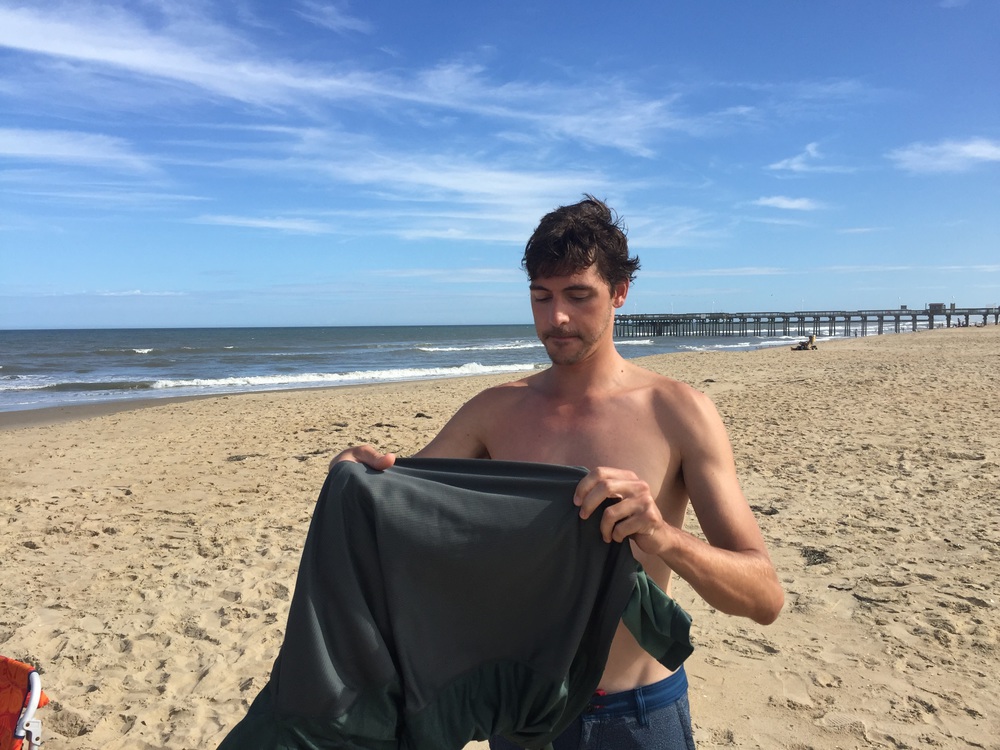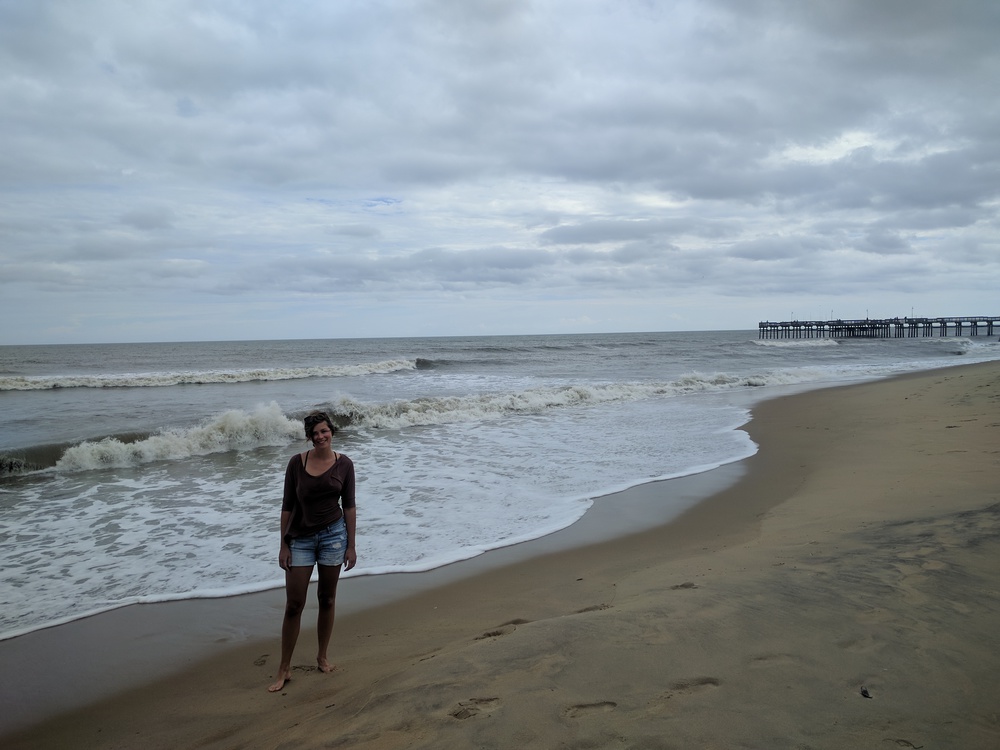 On the last night Dan, Tammy and I went to my half sister Pamela's house for dinner about an hour or so away near Smithfield, VA. We had a good time talking for a few hours and Pamela served us some tasty food, then we played a Pictionary-style board game involving googly eyes. It was fun. It's always good to see Pamela, who I only really have gotten to know more in the last five years.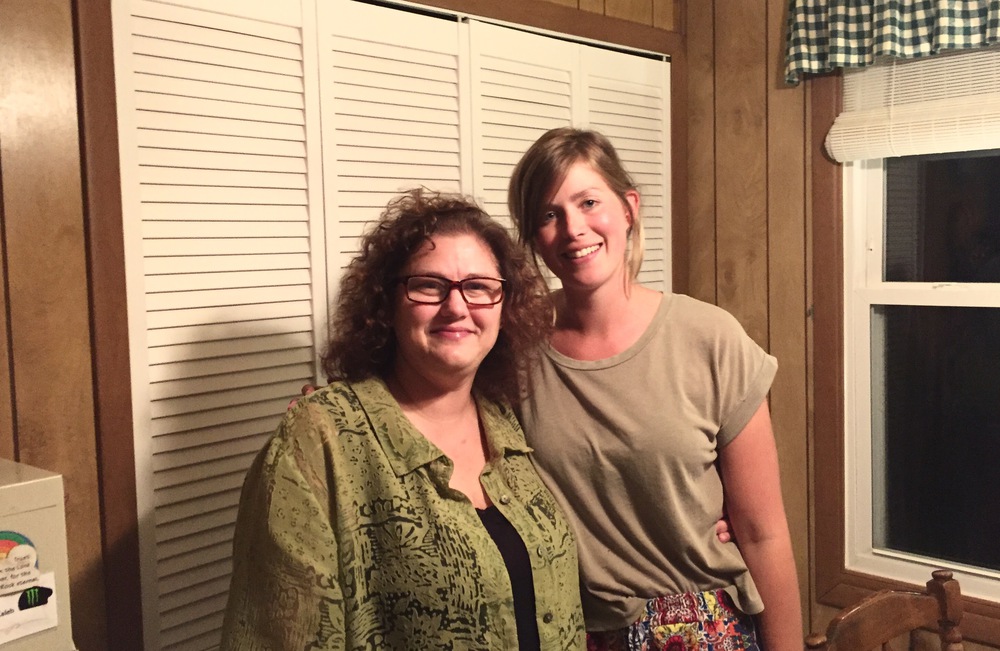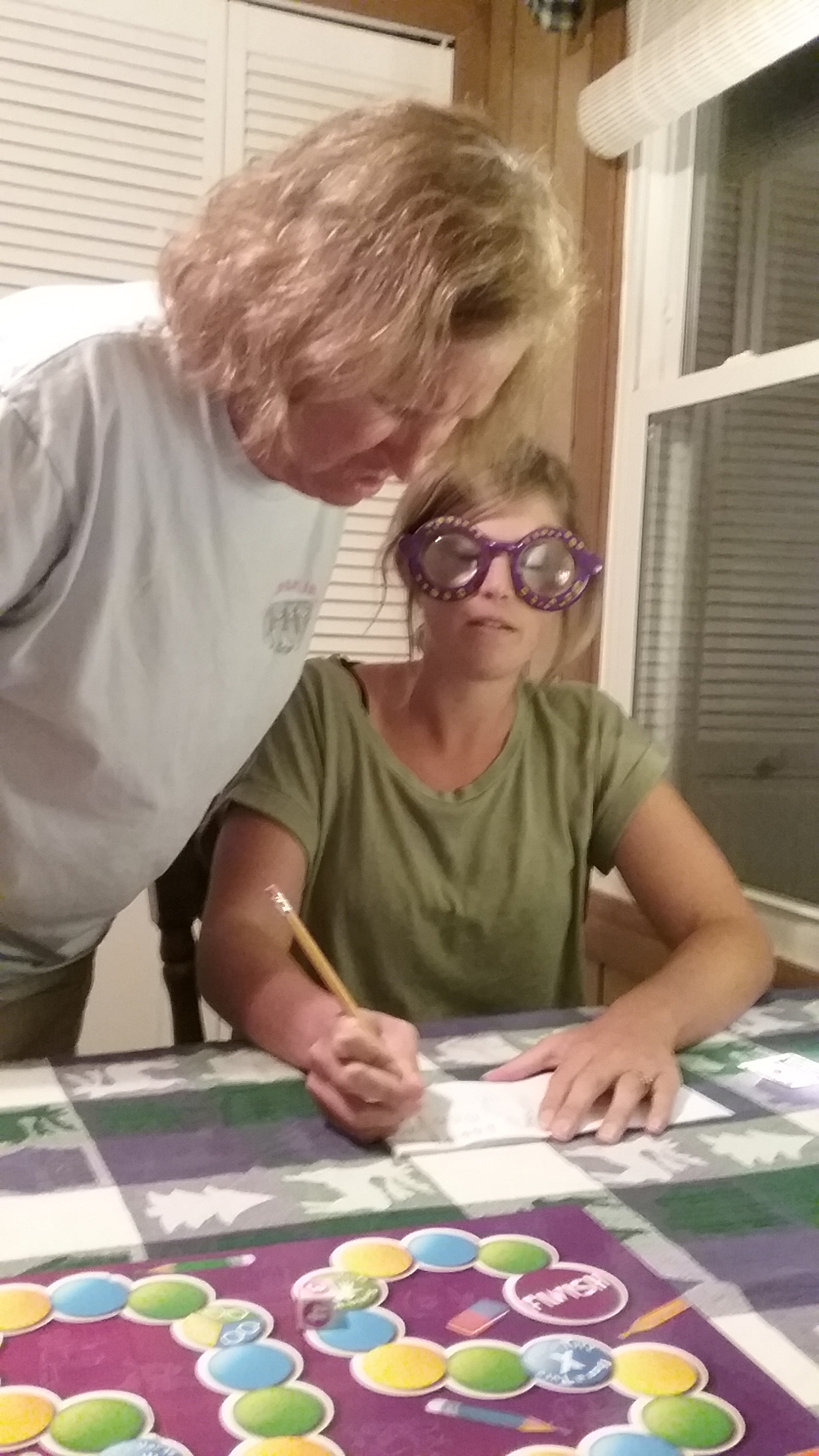 When we got home from Pamela's, Jim had taken out some old pictures of my grandparents and Dad. Another intersesting factoid I learned was that my paternal grandpa Harold was adopted by his mother's second husband, a Henry Lockie from Iowa. His paternal father was a "cattle rustler" and apparently Harold witnessed a robbery that involved John Dillinger at a young age. Anyway, my grandpa Harold's birth name was Harold CHANDLER. This blew my mind a little bit because that means I don't descend from a long line of Lockie's (as I had always imagined), instead I am a Chandler! :-0
More Brighton: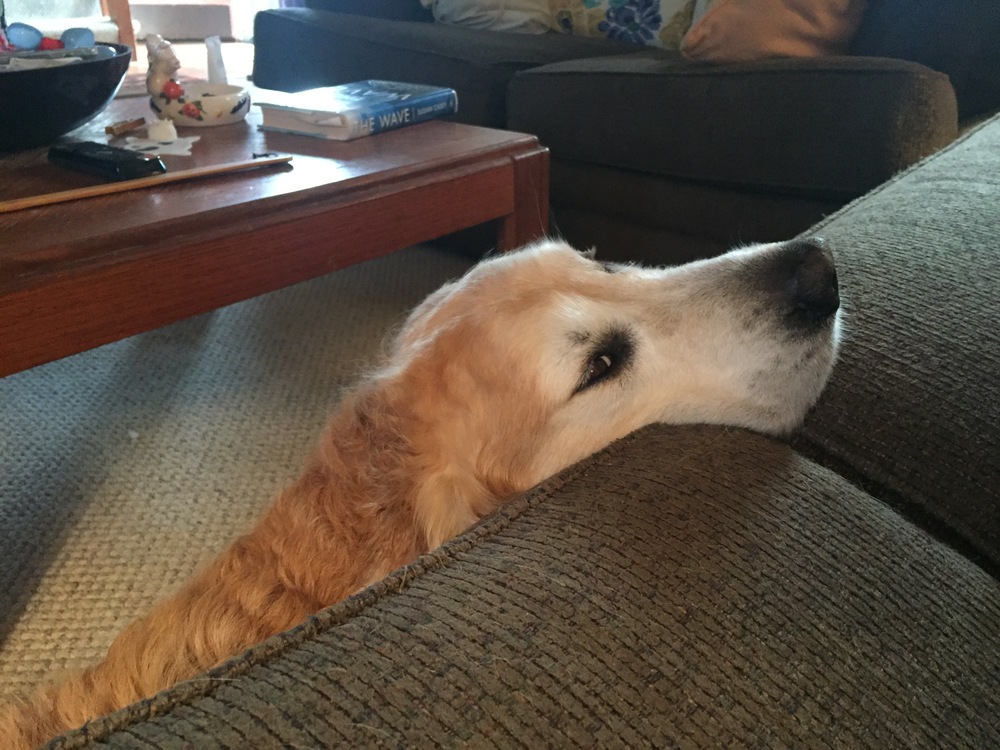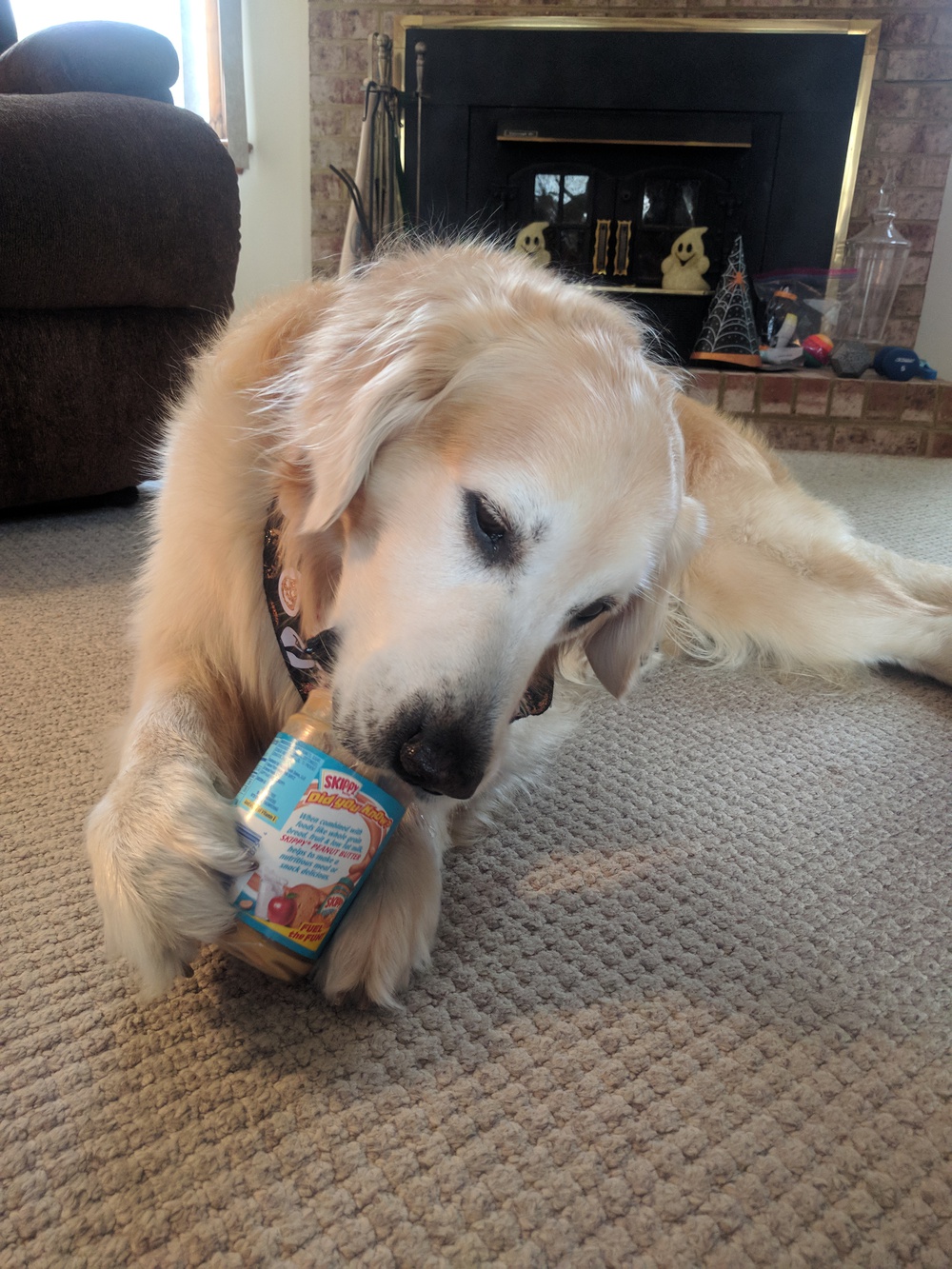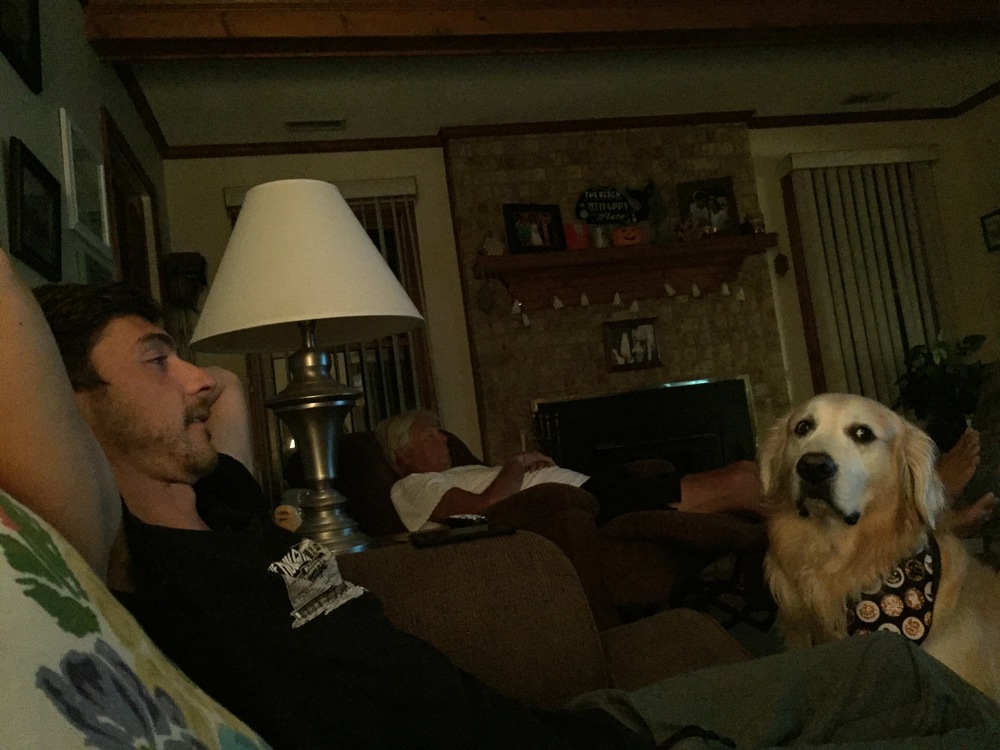 Visiting VA Beach is very relaxing and homelike and I wish I could go back more. But it also makes feelings resurface about my dad, both good and bad. It's comforting to be back in a place where I spent some time with him and with his brother but missing him can underlie the feeling of being back. Ultimately I am just grateful to have time there.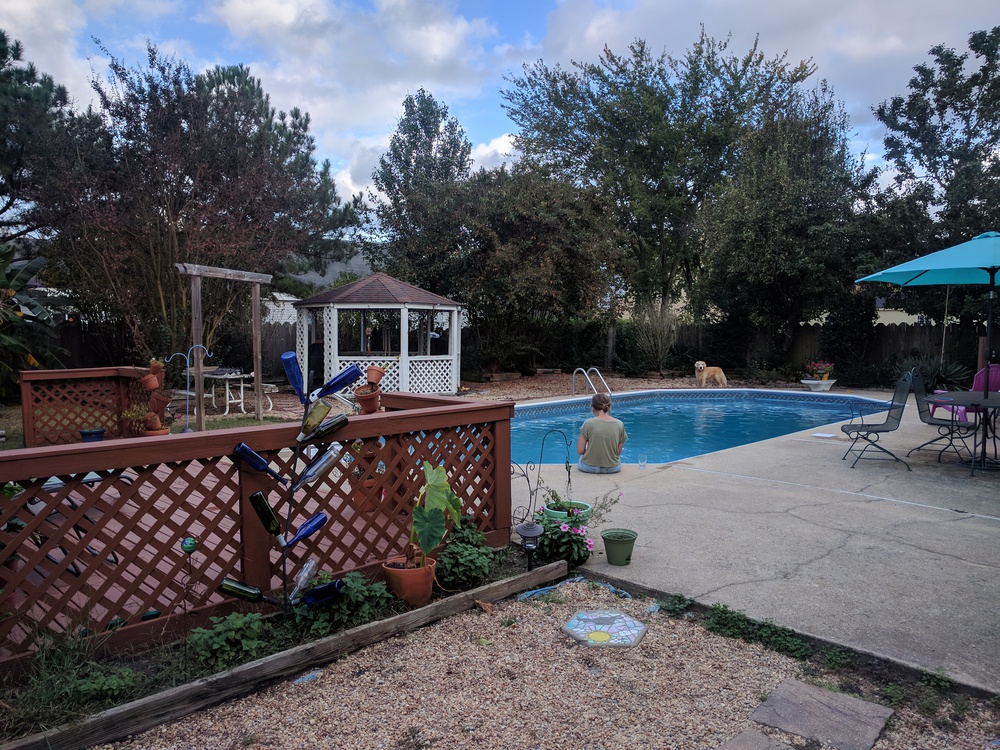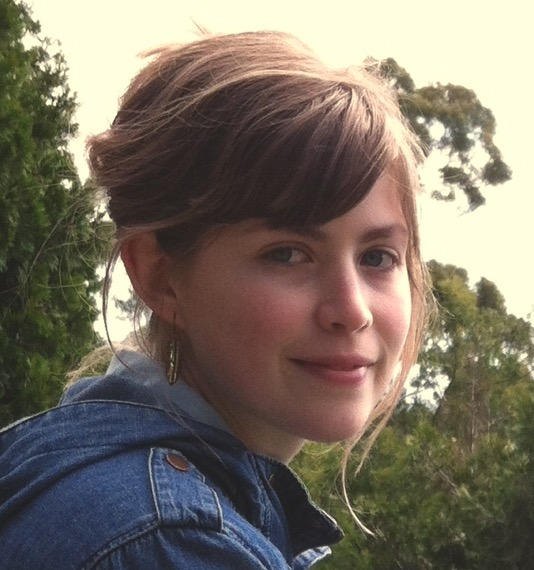 ---