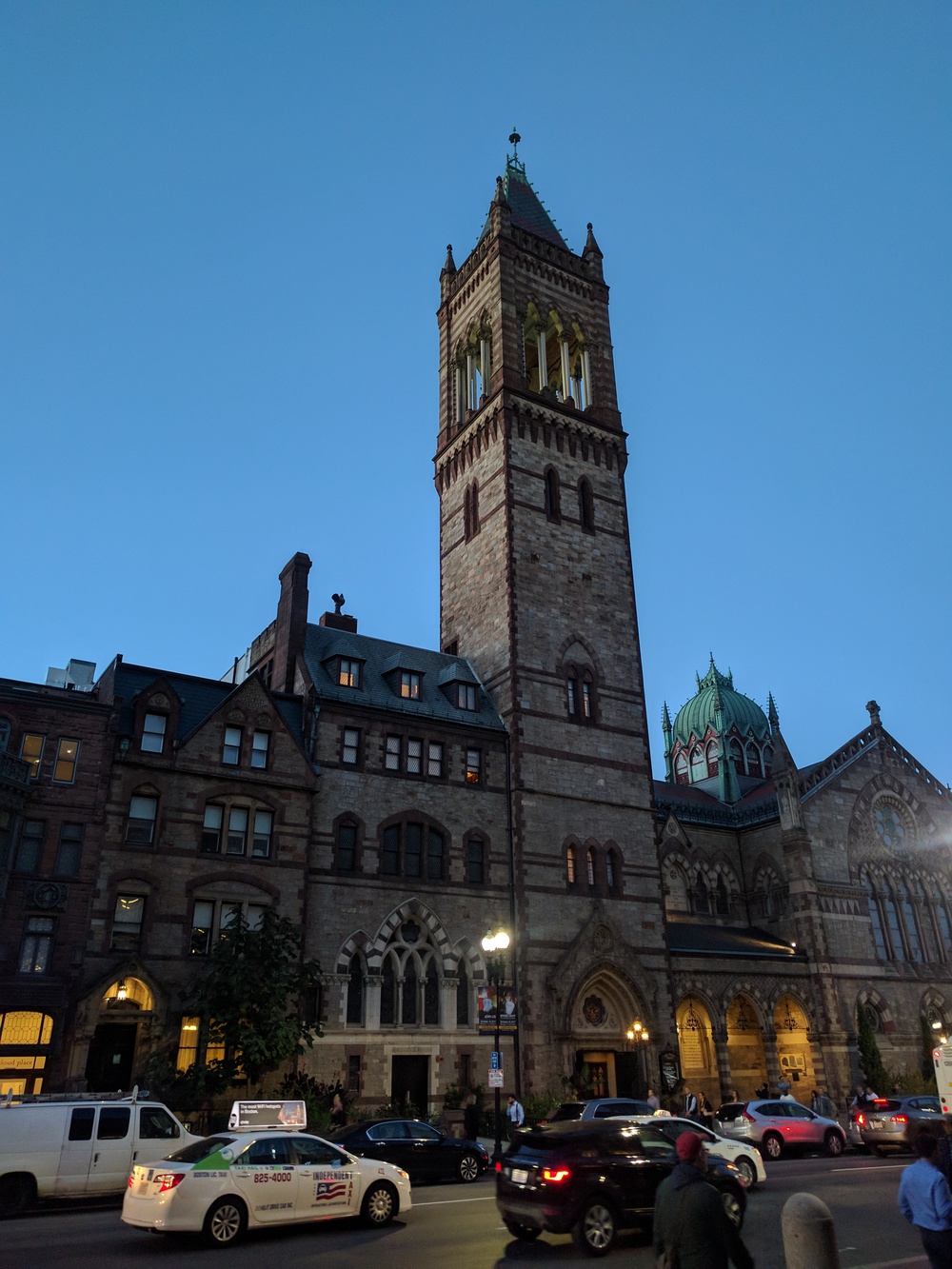 Boston: Country Mice Go to the City
October 22, 2017
After our day in Salem, we drove down about 12 miles past Boston to outlying Quincy, where we had a stay through Boondocker's Welcome for the next two nights. We were greeted by our hosts who graciously invited us in for some beer. It was a nice surprise to encounter such hospitality. They gave us some recommendations, let us use their shower in the morning and (bonus) had some really cute dogs. Downtown Boston was only a 30 or so minute train ride from their house, so the next morning we rode in to explore.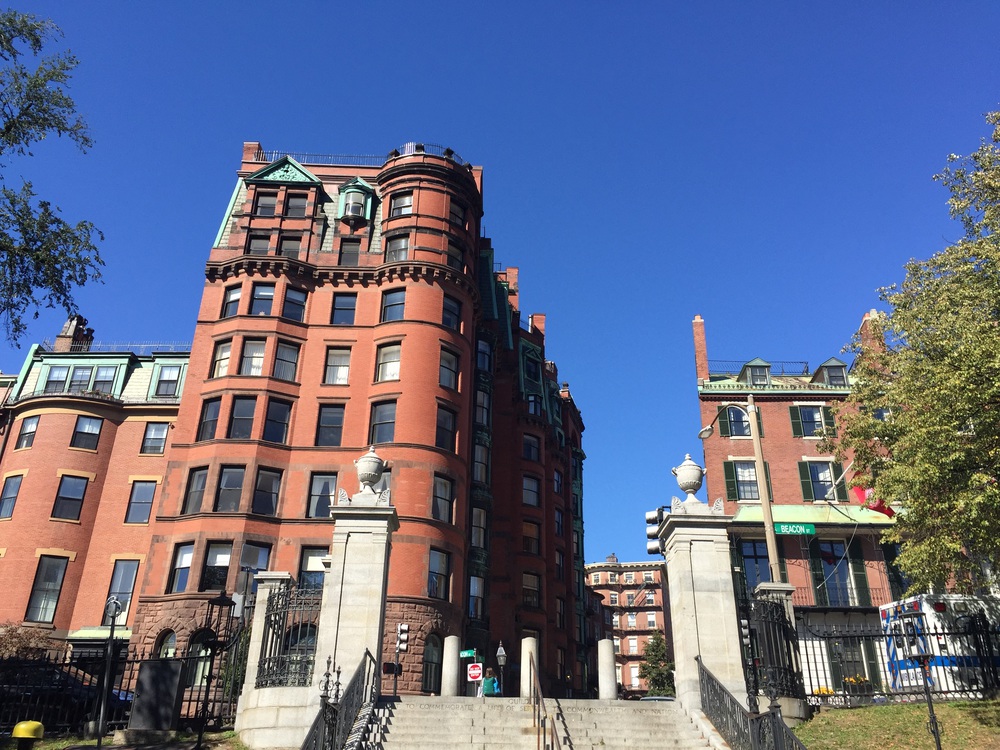 Following the Freedom Trail, a literal brick trail through the city, takes you past all kinds of historic buildings of the Revolutionary War and early colonial times – Faneuil Hall, the Old State House, the Boston Massacre site and more. Walking the trail made me realize how little knowledge I had regarding the Revolutionary War.
Faneuil Hall: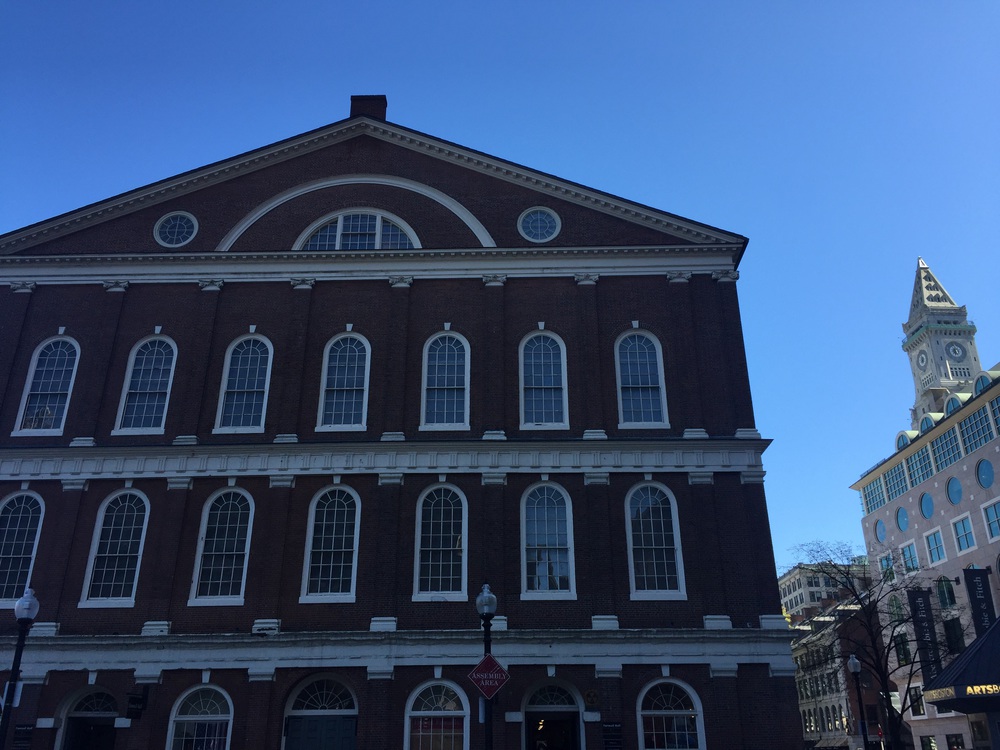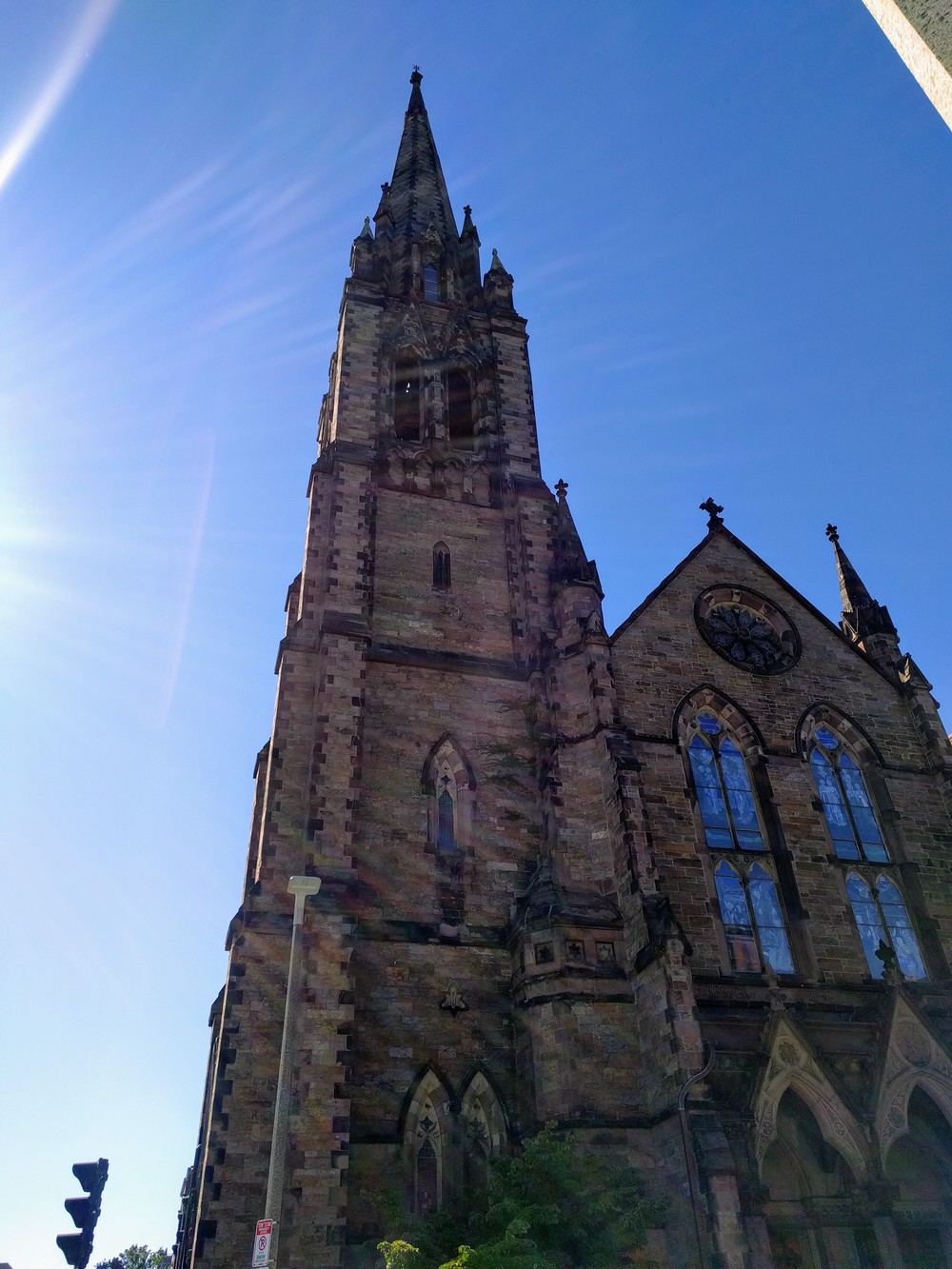 We went to a food truck in Boston Common, the Boston version of Central Park, for lunch. The weather was perfect! The pond is where the famous swan boats have their home, but it must have been past their season since none were out.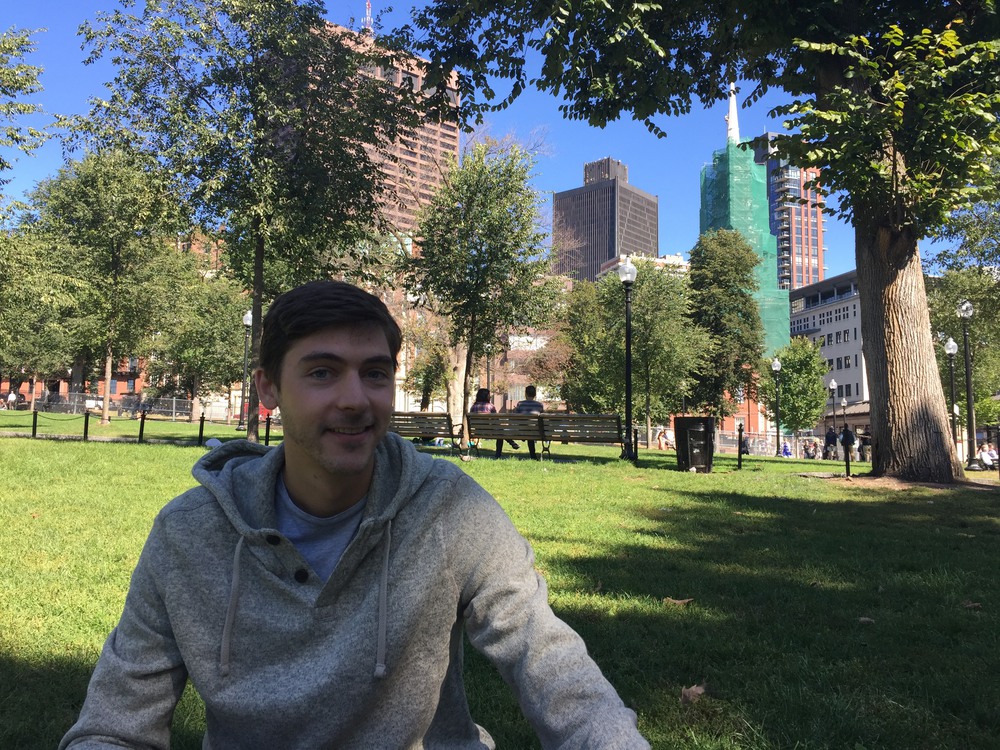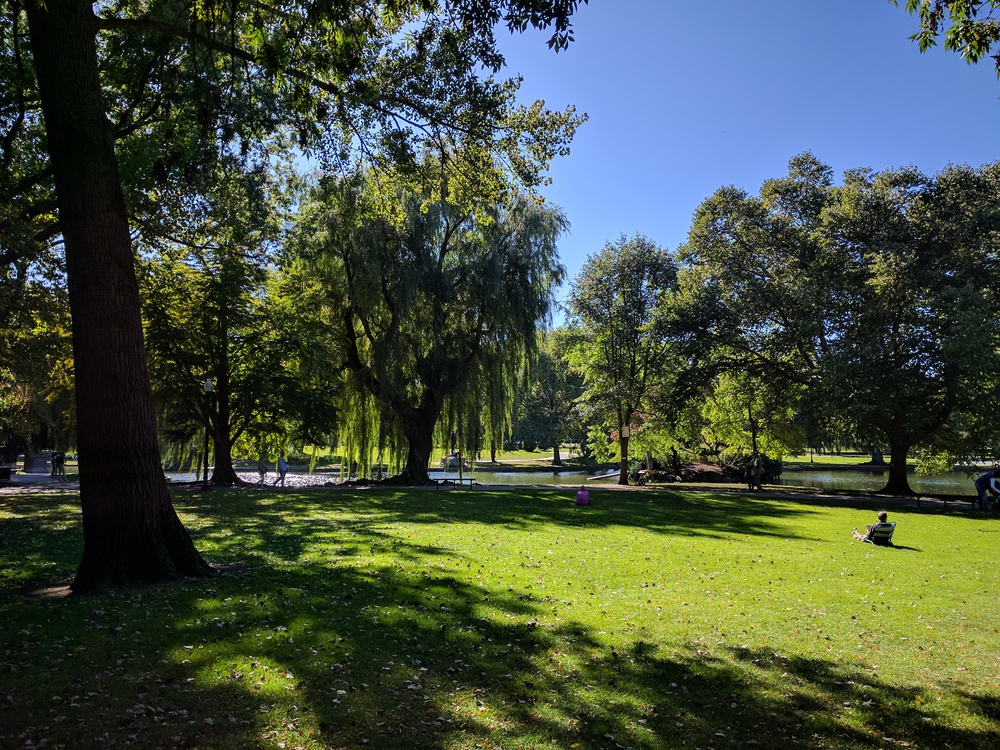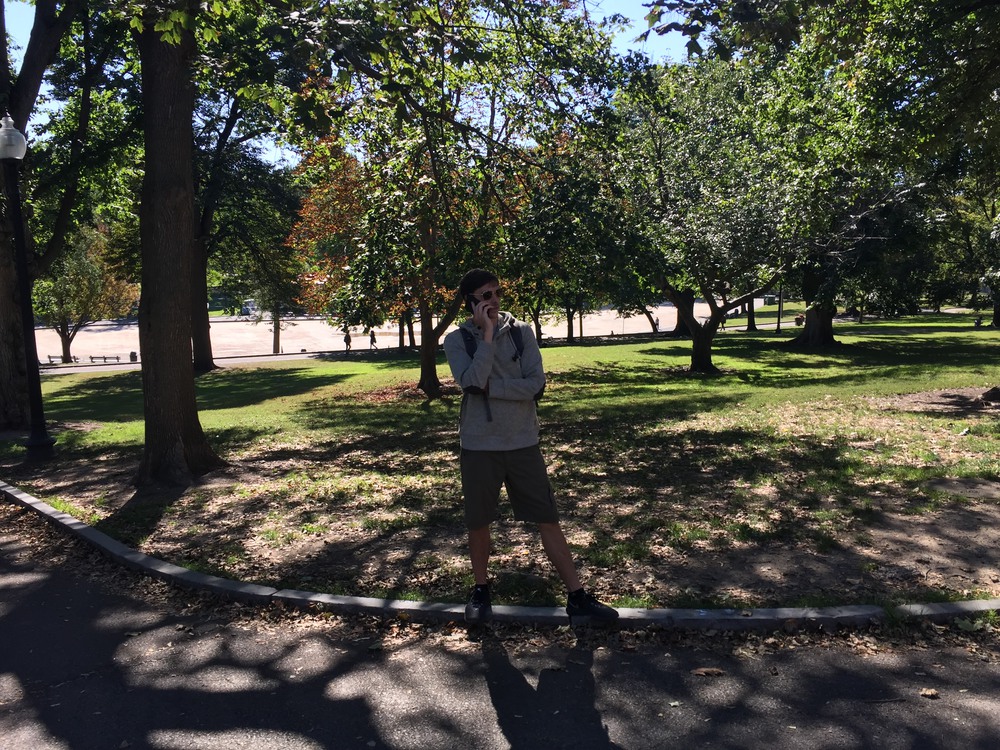 There was a man playing some kind of instrument and as the wind blew through the willows it felt very peaceful and beautiful.
From Boston Common we made our way further on the Freedom Trail, past the First Public School Site and into the Granary Burying Ground where notable people, including the victims of the Boston Massacre, three signers of the Declaration of Independence and Paul Revere, are buried. Sadly a group of people were blocking Revere's grave but we did see John Hancock's, and a gravestone masquerading as Benjamin Franklin's (a big stone obelisk that simply read FRANKLIN), but upon further inspection was in reality his grandparents.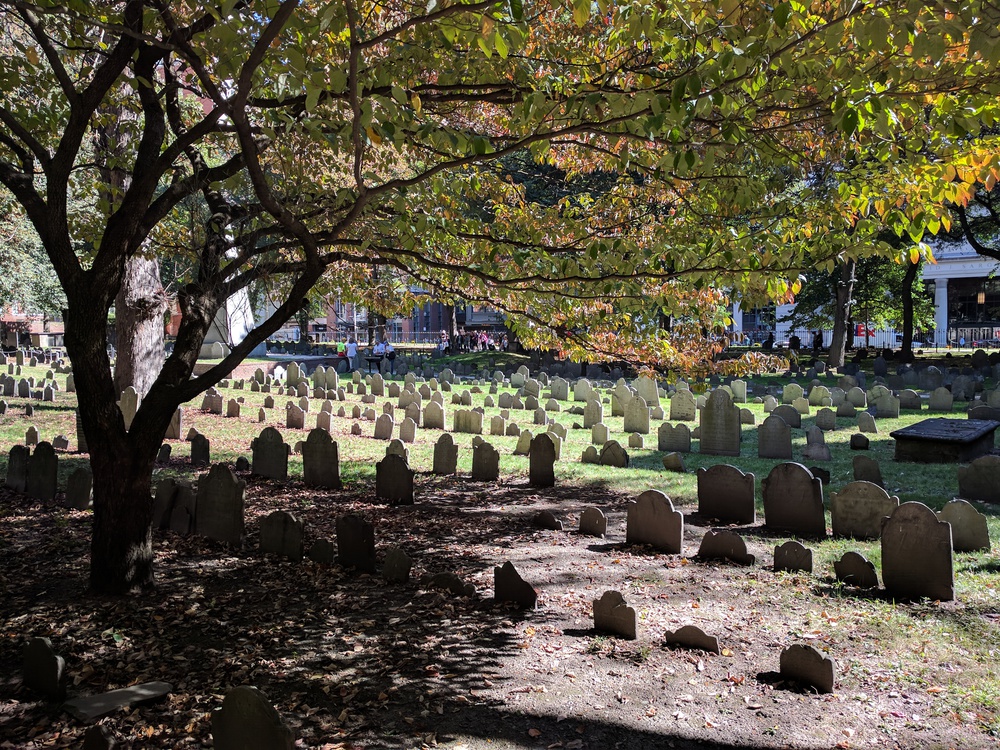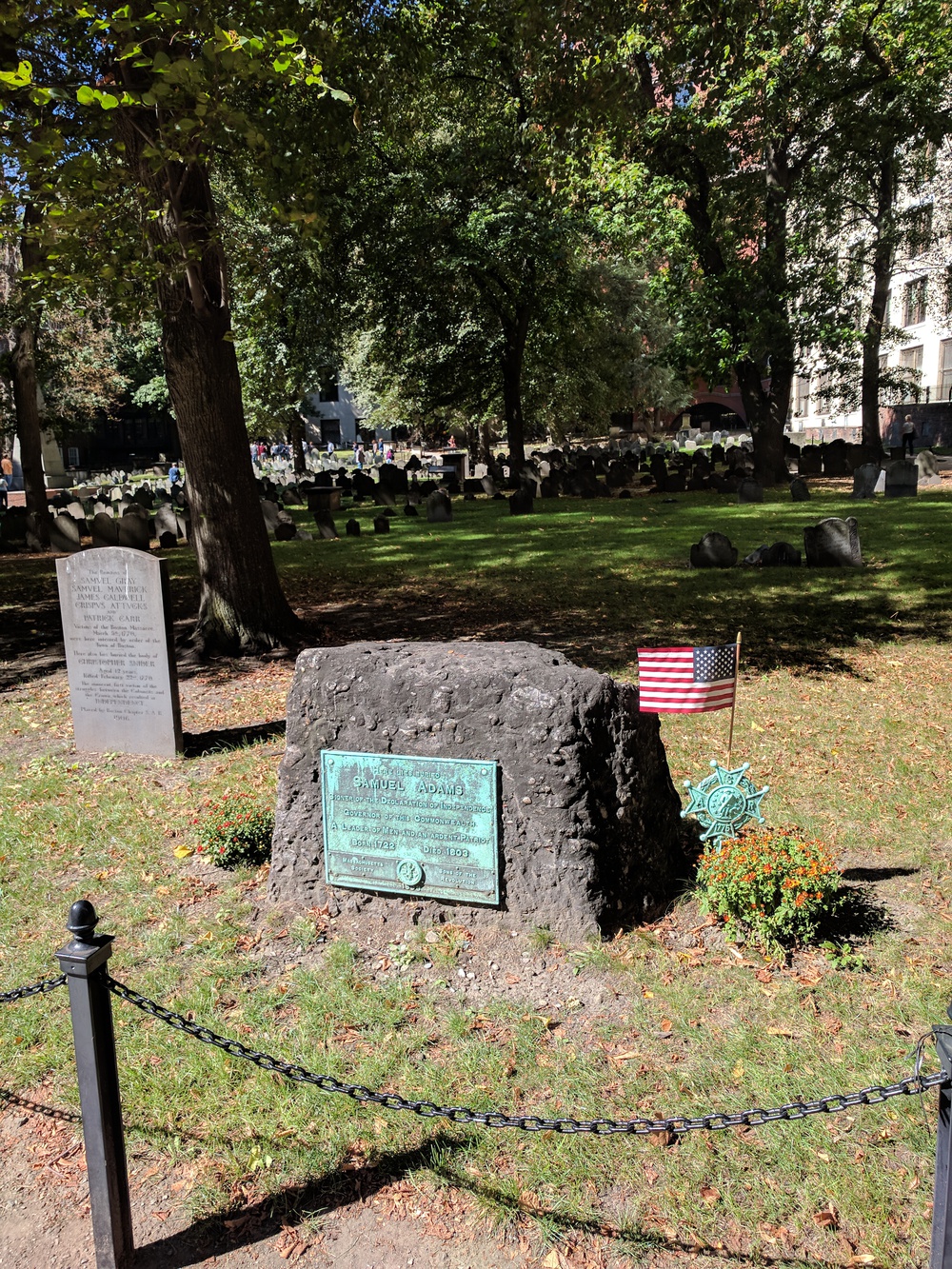 From there we walked over the Massachusetts Ave. Bridge, across the Charles River and into the MIT campus. After a coffee and donut from Dunkin's we meandered around in and out of buildings, the cylindrical shaped 1960's Chapel, an art gallery and the engineering building. The students did not all look like super nerds, some looked like regular people.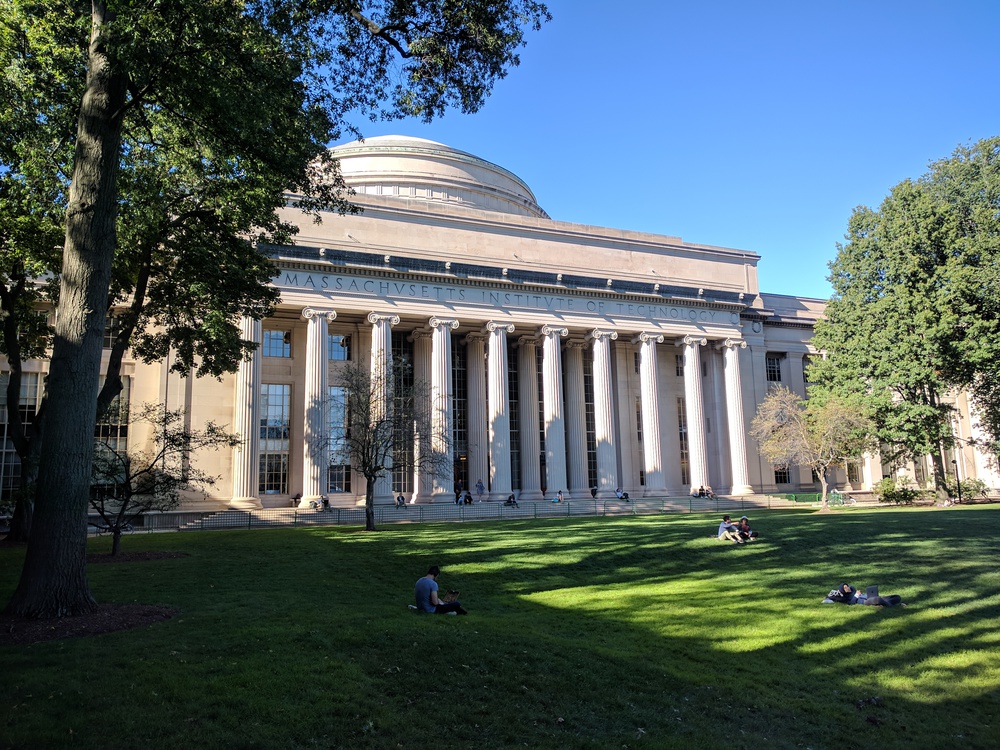 This day was full of walking – back across the bridge we went and into the Back Bay Fens, a section of community gardens. It was a nice oasis and respite from the city. Honestly after one day in the city I am ready to get back out of it. For a while I've been wondering am I more city mouse or country mouse, and I think I know now. I'm a country mouse but I like the option to be a city mouse for the weekend.
The Fens: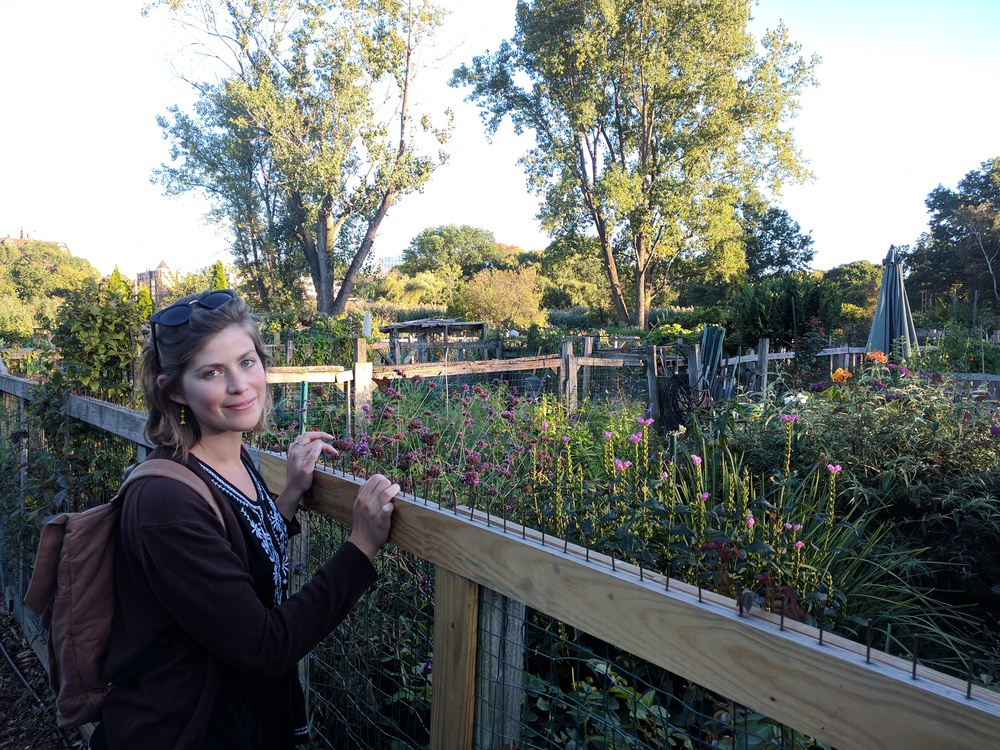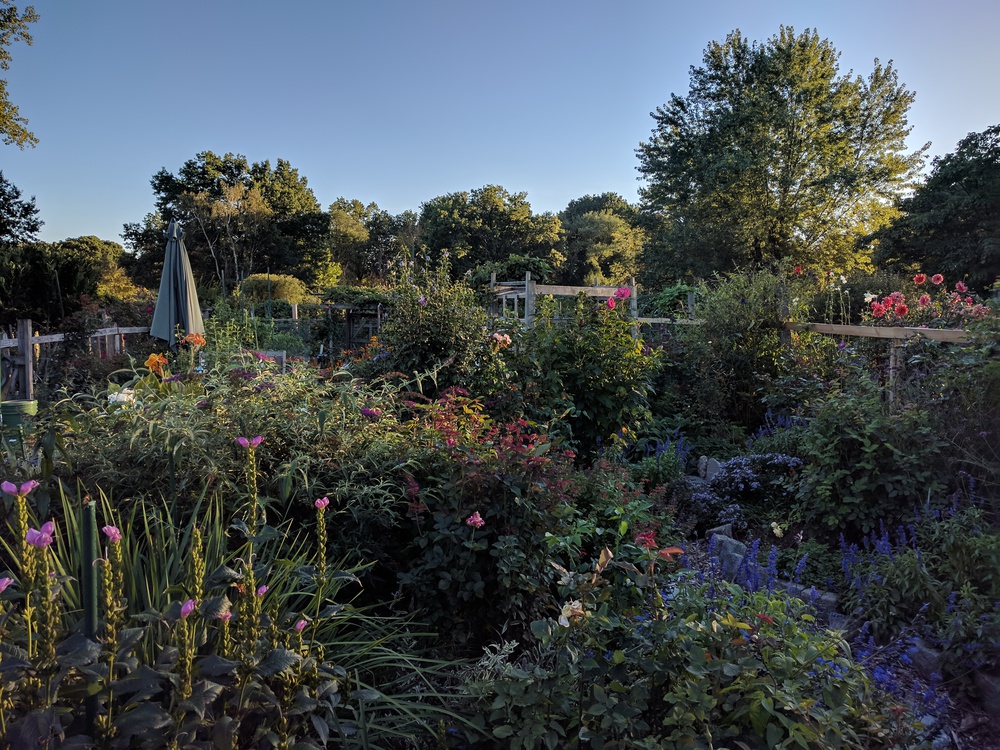 We also visited the library, mainly to rest our feet and eat bananas.
After our marathon walk, we were beat and went to get chowder and beer at the Union Oyster House, the oldest restaurant in Boston!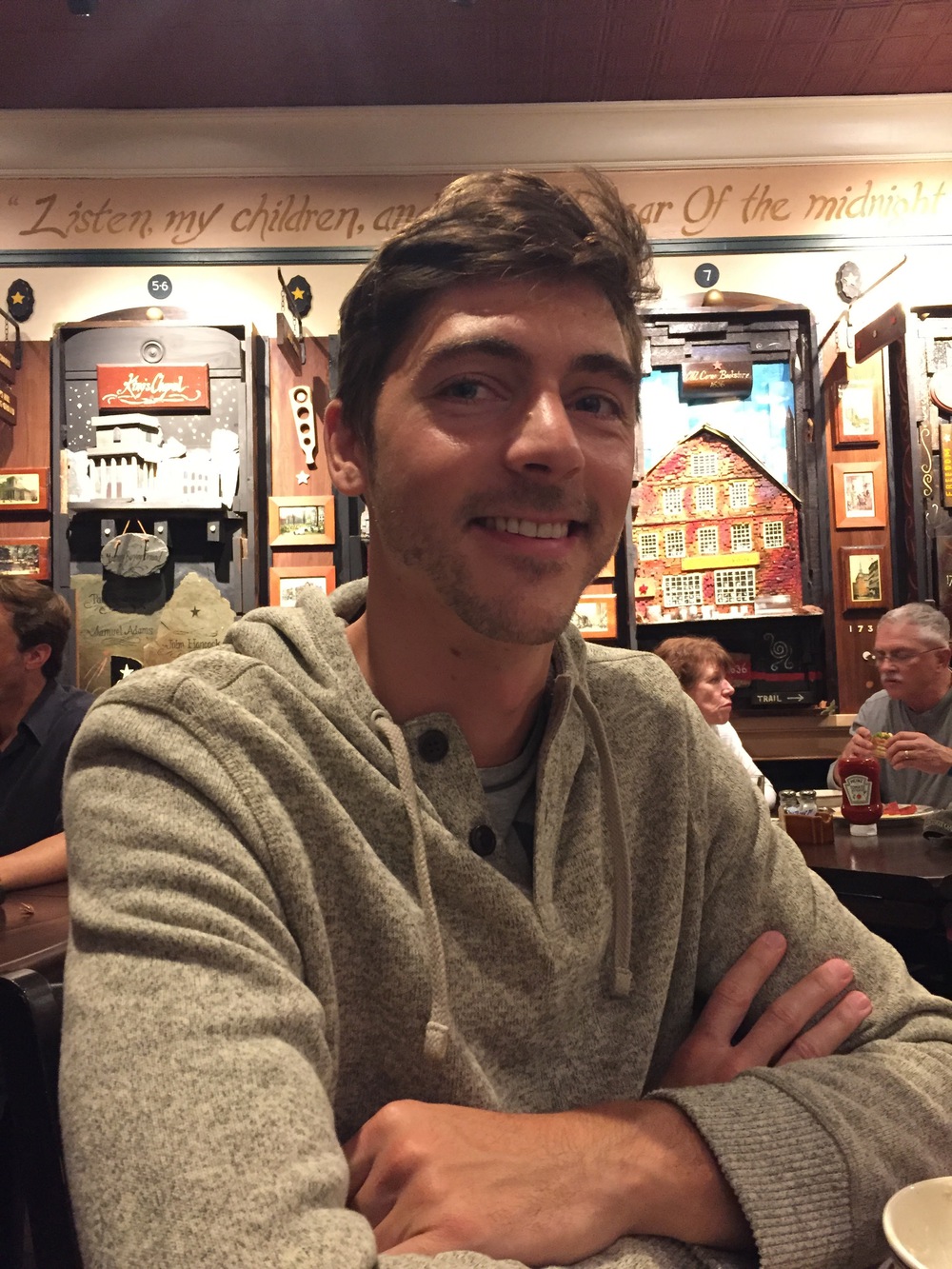 It was a beautiful night, so after eating we strolled more through some outdoor cobblestone squares with nice lights, where someone was singing.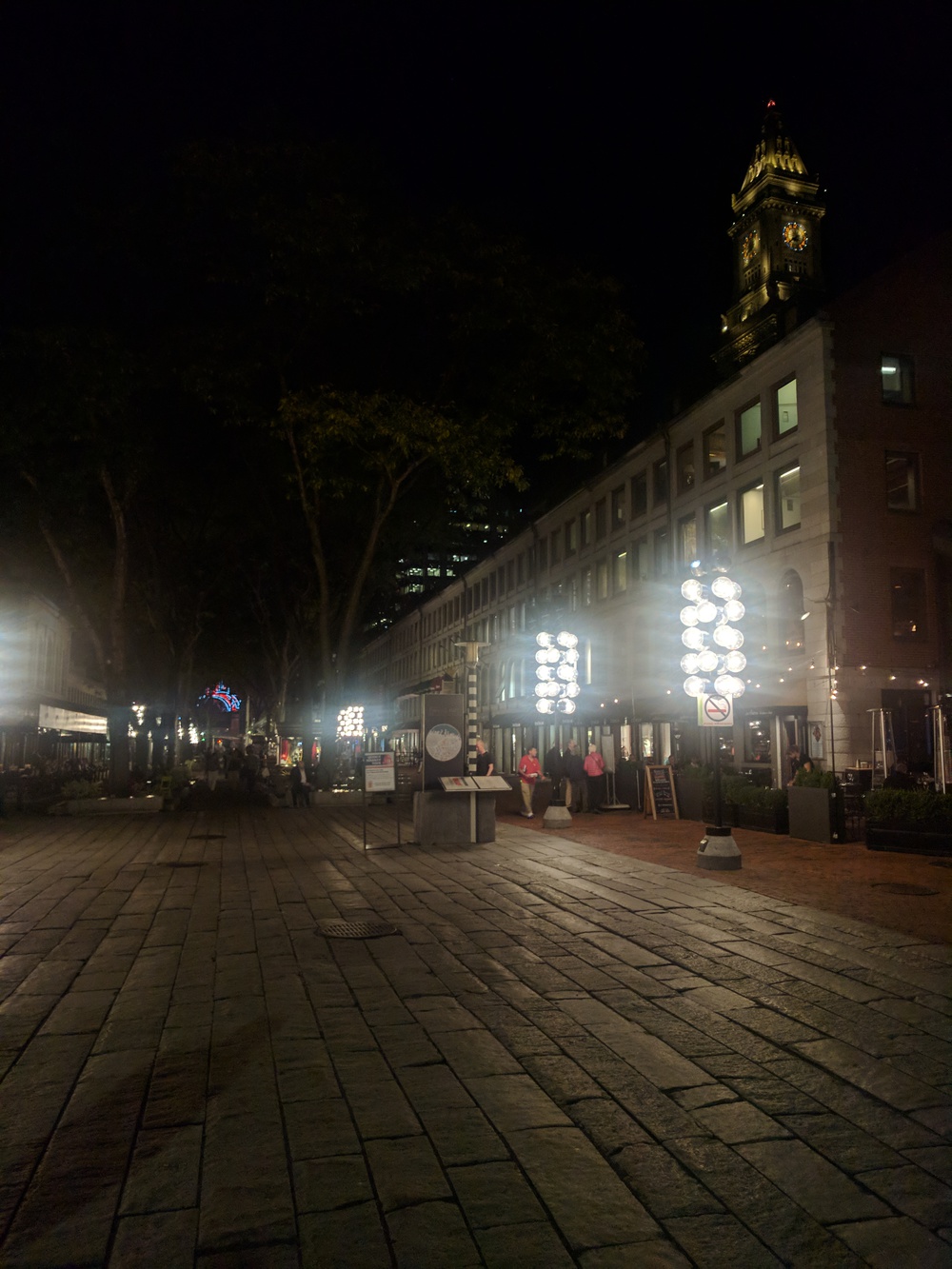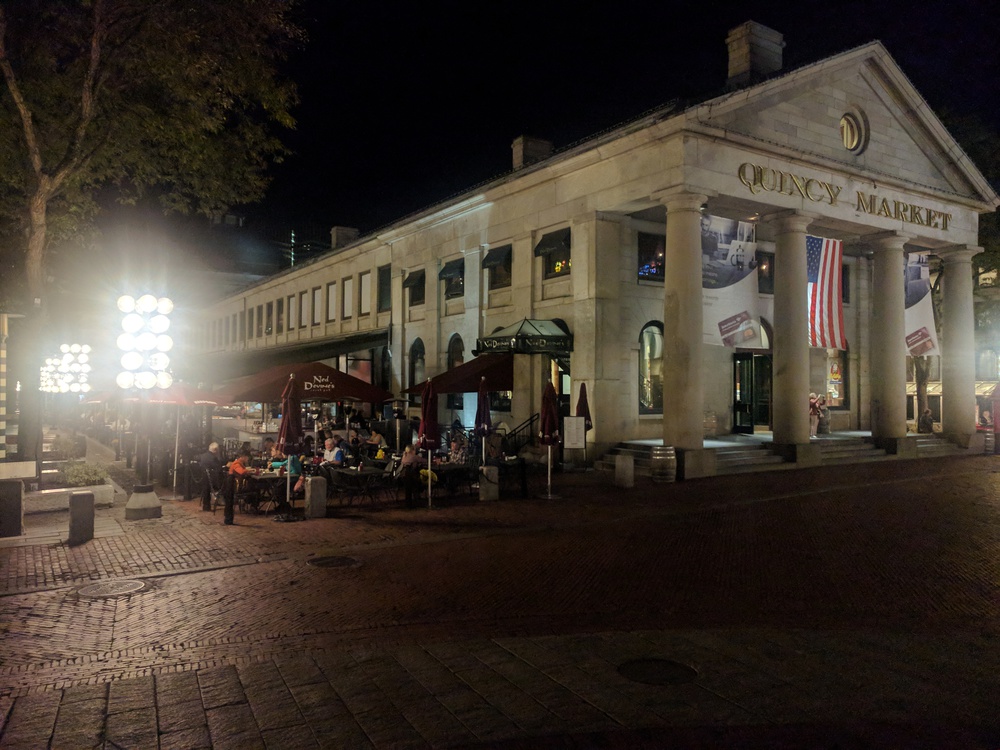 That night, we stayed again at the Boondocker's and the next day drove quite a way's down the coast to get to Virginia Beach for the weekend. Driving through NYC was a little nerve-wracking and stressful as we got a little lost and turned around trying to avoid a highway that the GPS kept taking us on that had super low bridges below our clearance level.
Blurry NYC in the background: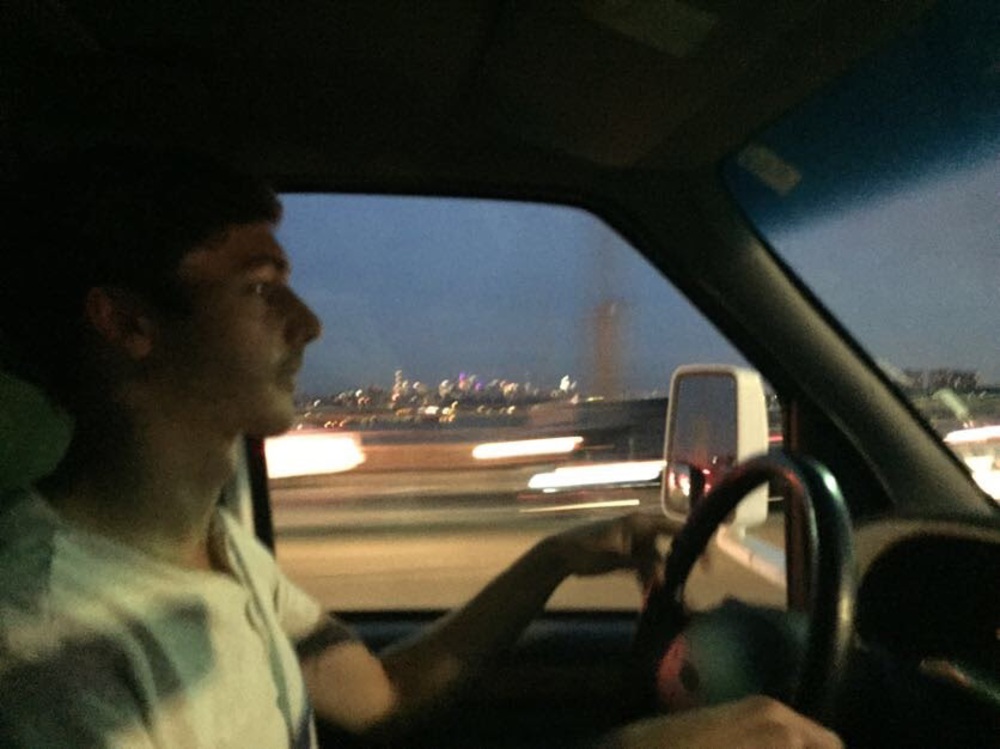 We stayed overnight near Philadelphia somewhere and arrived in VA Beach in the late evening on Friday.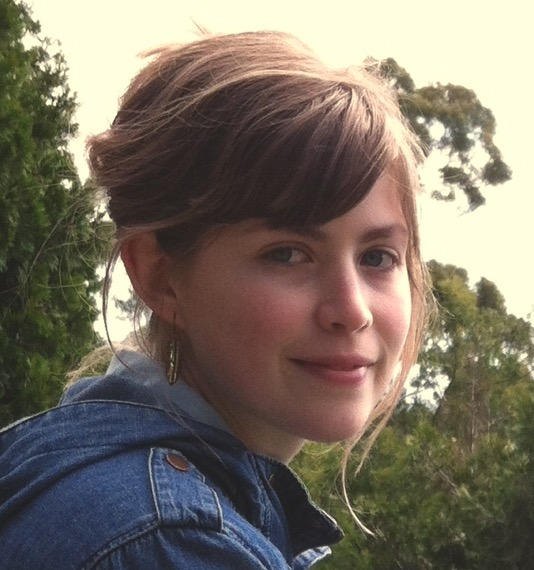 ---