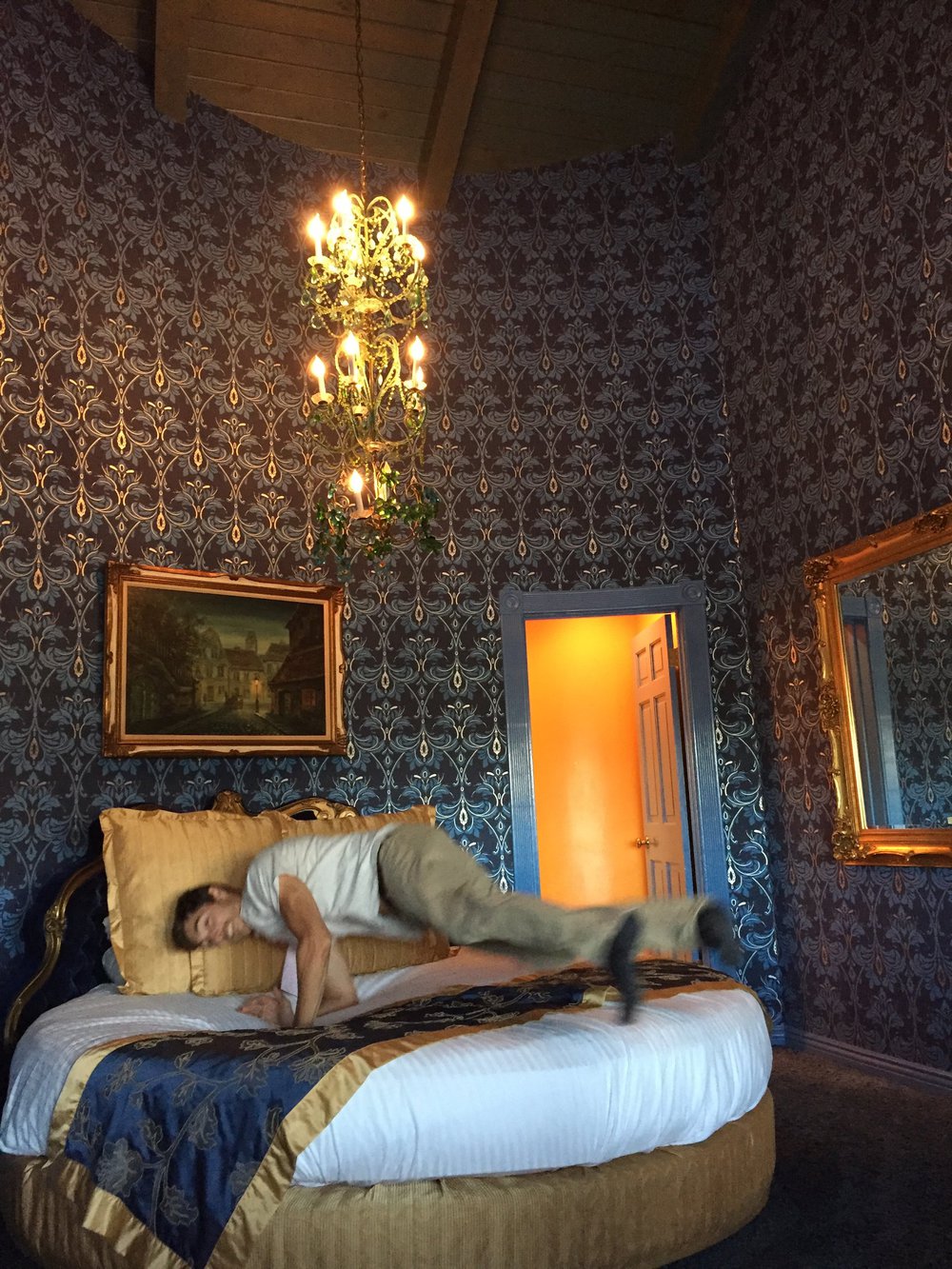 The Madonna Inn
December 12, 2017 // Tagged in:
california
,
hotel
,
west coast
I can't remember exactly where I first read about the Madonna Inn. It might've been online, googling "retro interiors" or "vintage decor" or "craziest time capsule houses." In any case, I've known for a while that if I ever had the chance to be in San Luis Obispo I would have to try to stay at the Madonna Inn. Luckily, room rates were about half of what they normally are on account of it being mid-week offseason so I rationalized it as the "final splurge" and got a room.
So after spending a couple hours in a coffee shop in SLO, we arrived at the Madonna Inn to check in. The room wasn't ready for a while so we lounged by the pool, peered into some of the other rooms and walked around the grounds.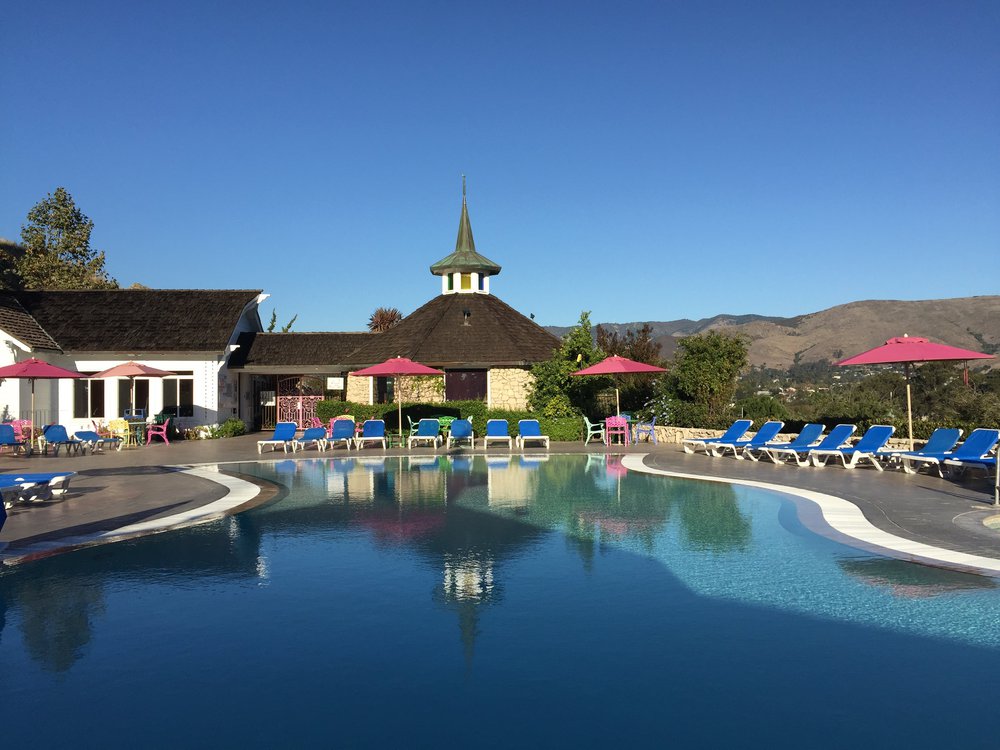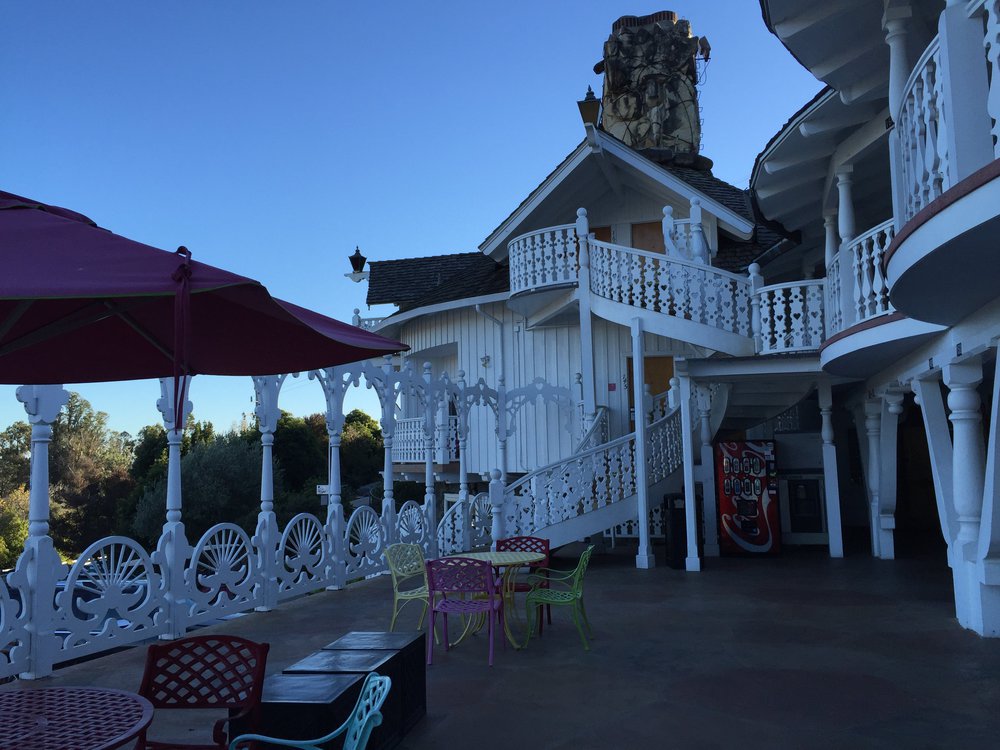 Some of the other rooms: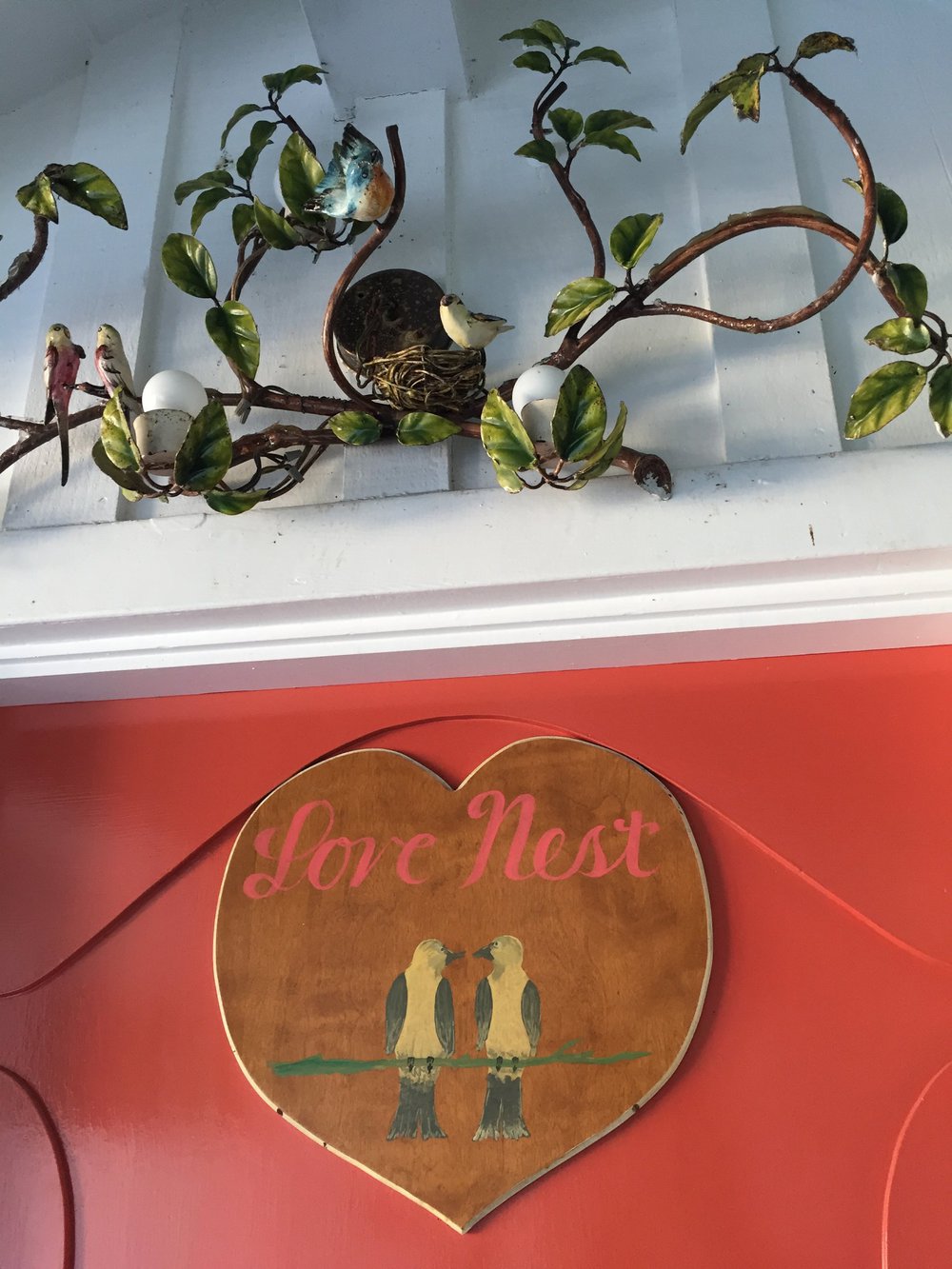 Interior (not my picture):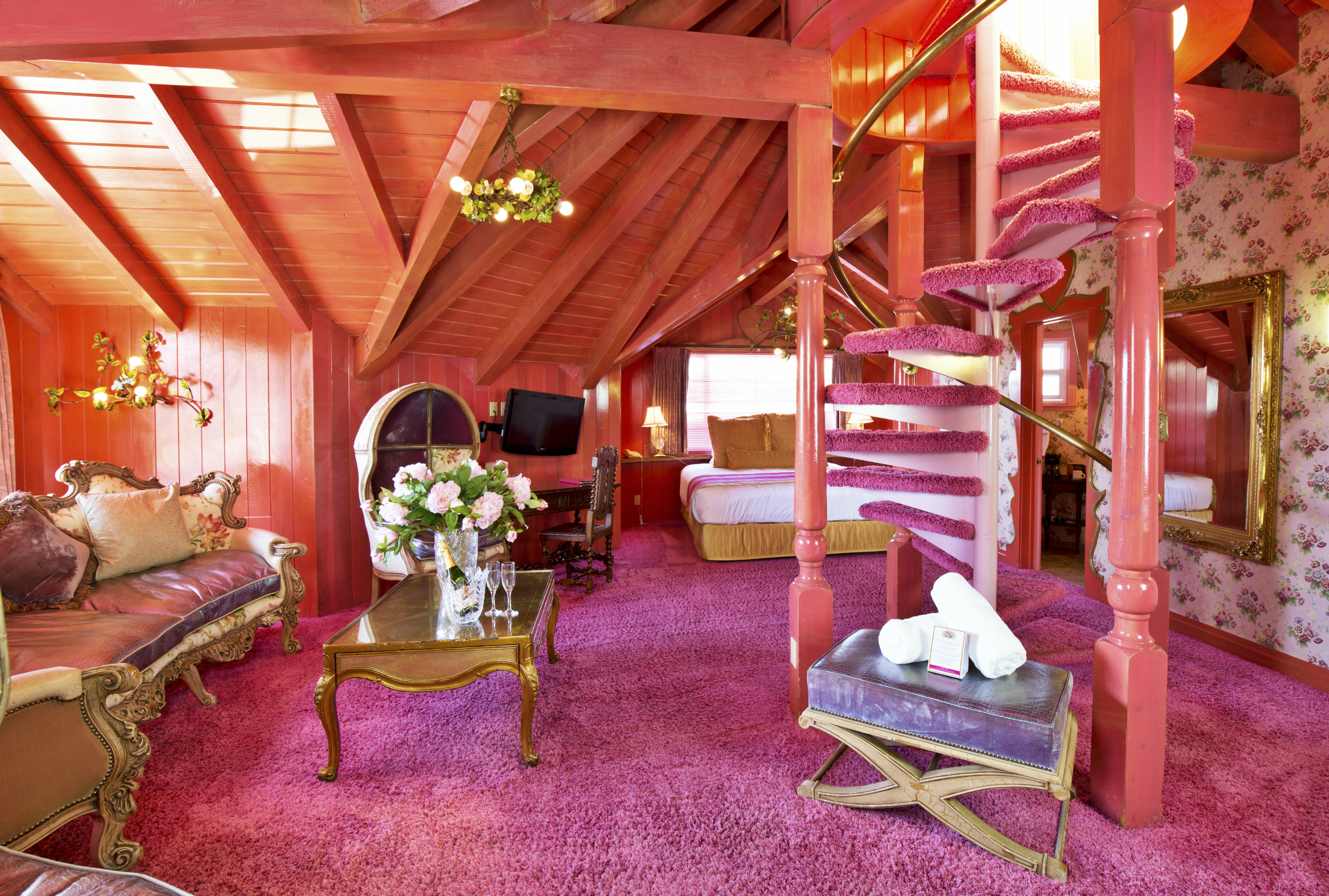 "Just Heaven"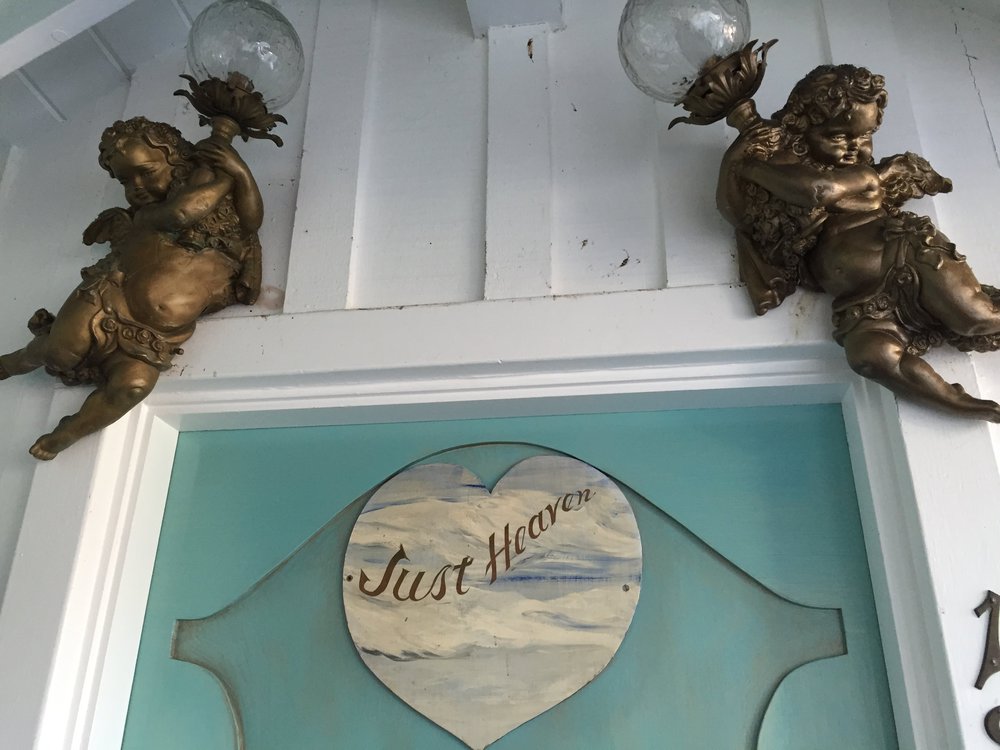 Interior (not my picture):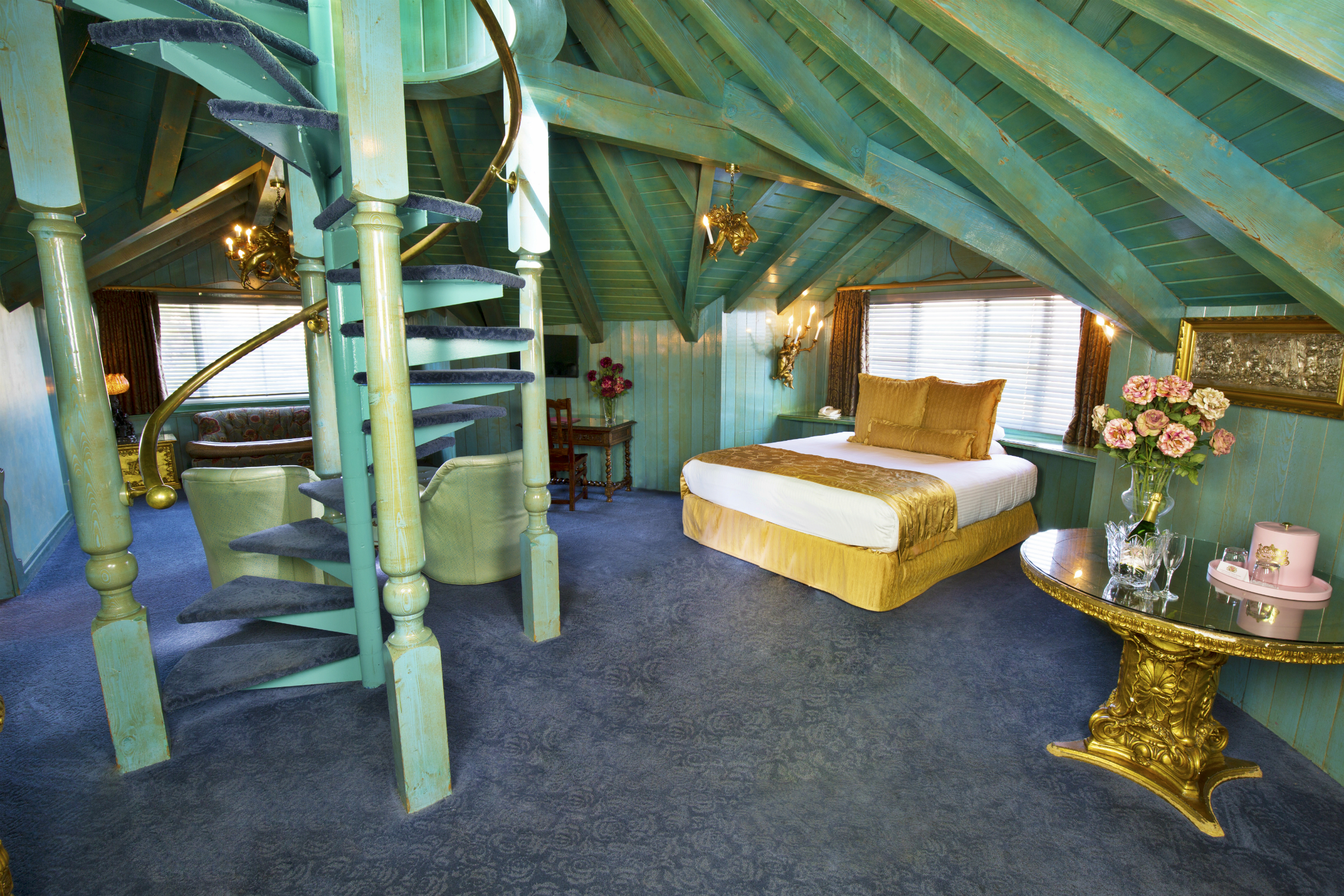 We had looked through all the options before choosing the Vouz room, the last of a trio named Ren, Dez and Vouz. I liked the round bed, giant chandelier, patterned wallpaper and combination of blue and gold.
If you are interested in interiors I would recommend googling images of the other rooms and you'll see why it was hard to pick one. I don't know why I am drawn to kitschy decor but I think it has to do with staying many consecutive summers in the famous Mrs. Loop's house in Cannon Beach which was filled with 1970's bronze wall art, beach knick knacks, macrame plant hangings, mothball smells and one of these amazing lamps which I still want: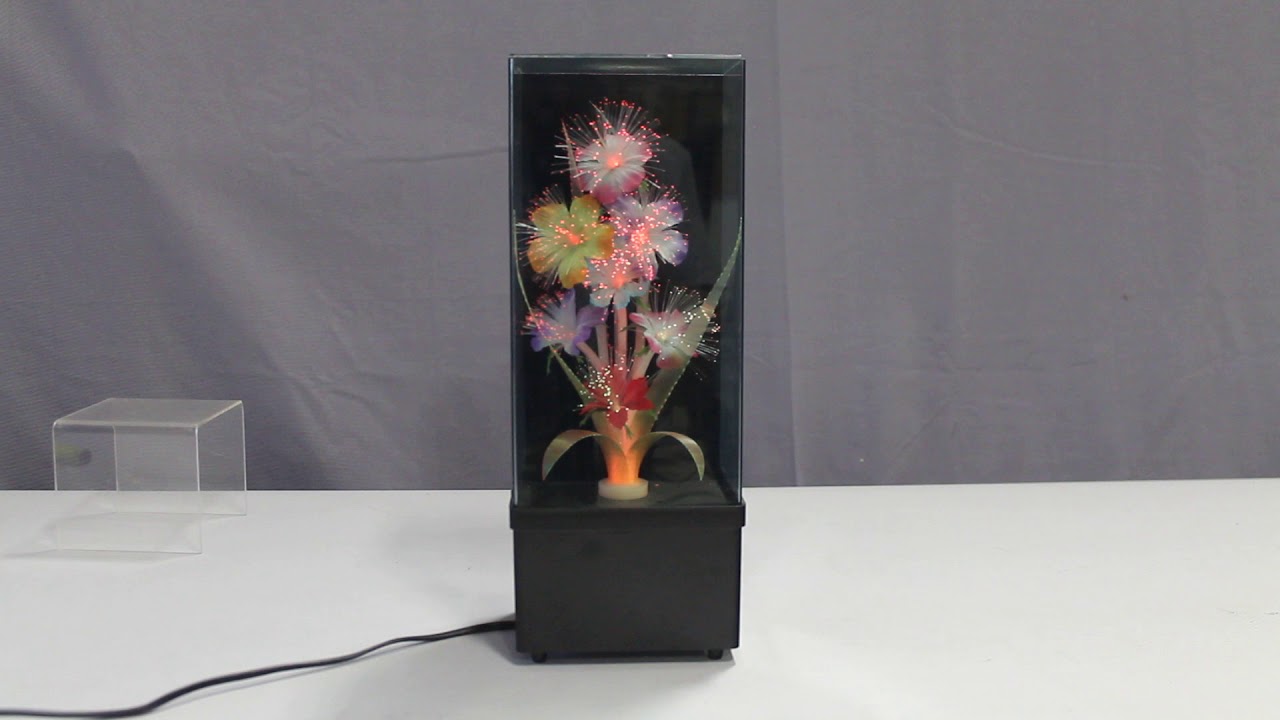 In any case, I was pretty excited to get to stay here and was not disappointed. We relaxed in the room for a while then headed to the pool and hot tub where we enjoyed tropical fruit cocktails. Afterwards we had dinner in the Coffee Shop portion of the restaurant, the other option being the "opulently decorated" (one could say) Steak House which was way too expensive even for a splurge. Something to save for next time!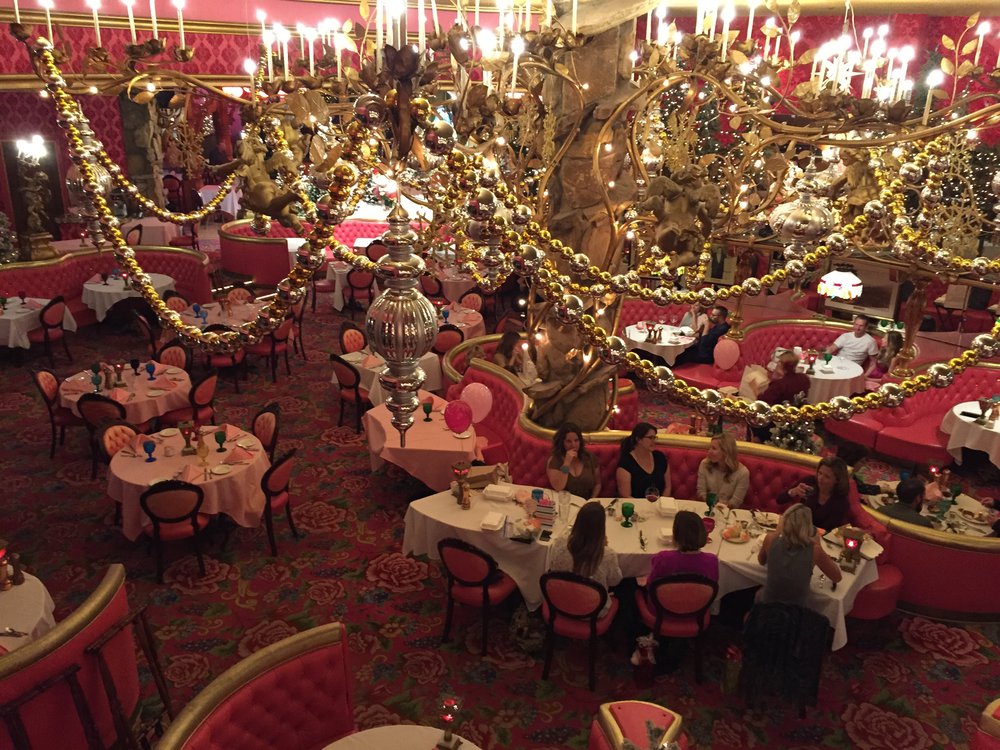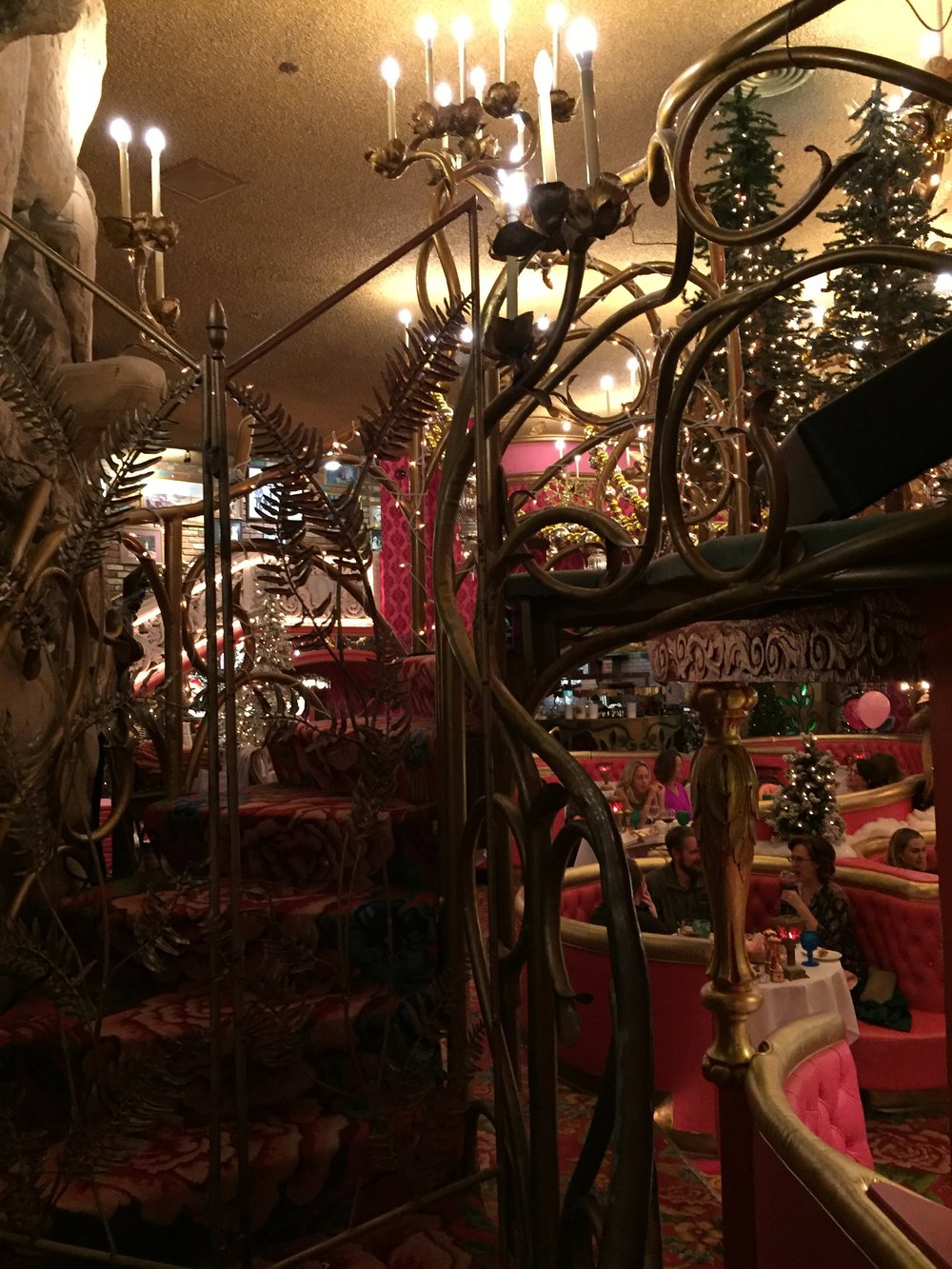 Fanciest bathroom: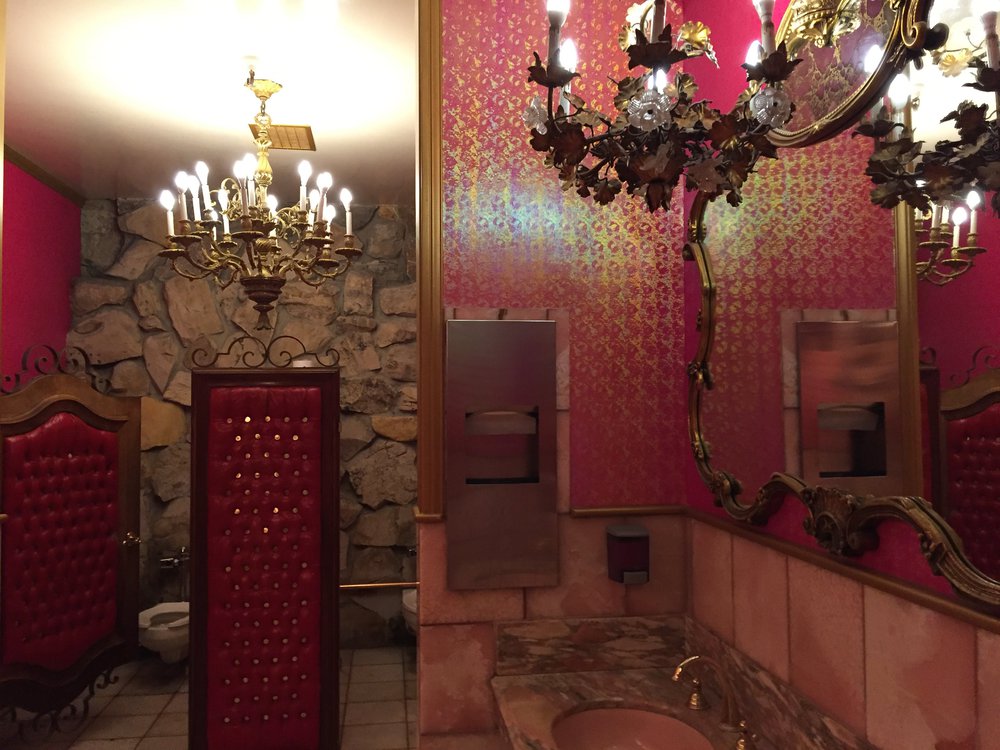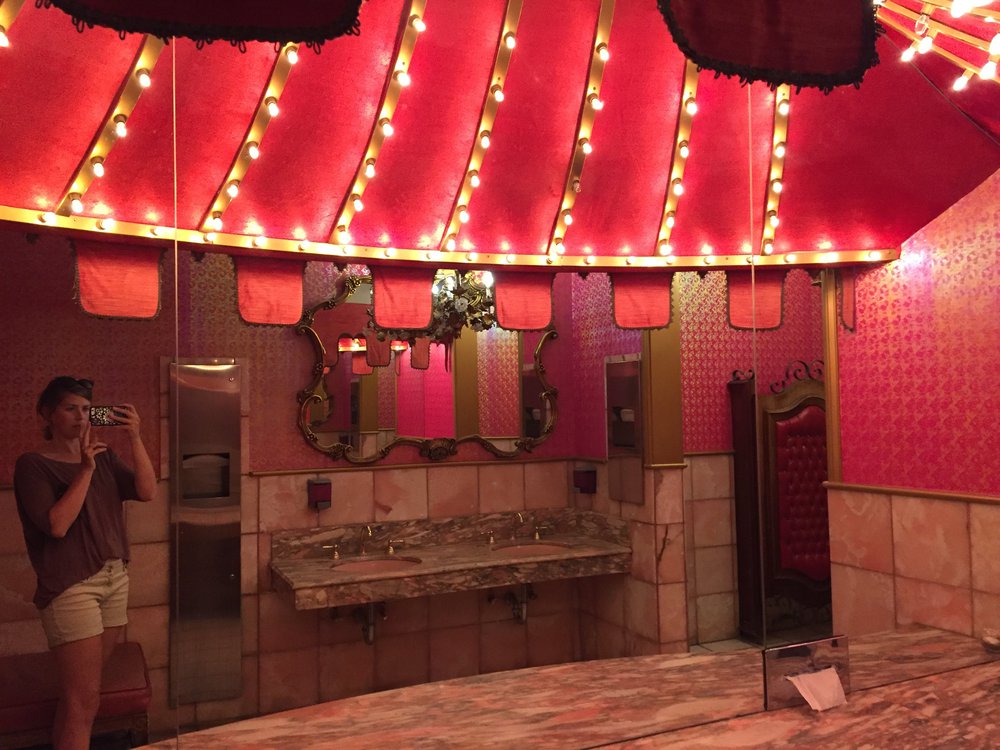 In the morning I took a solitary swim in the pool and we checked out.
I said this multiple times while I was there and I'll say it again, if I was a millionaire my whole house would look this way, I kid you not. It was sad to leave, yet another step closer to reality :(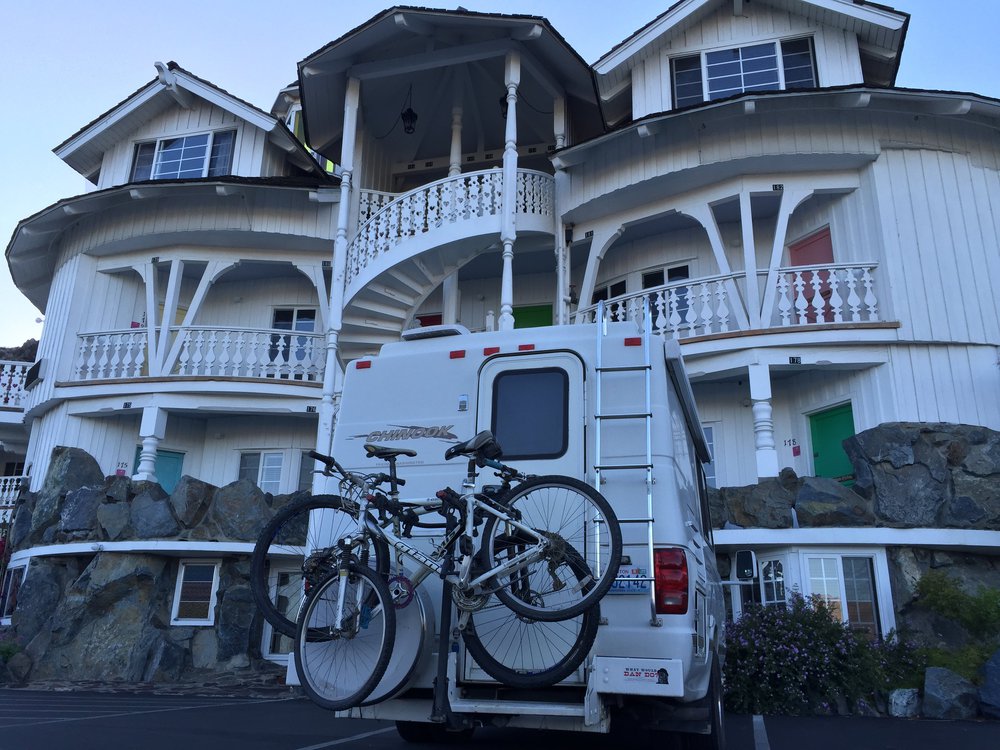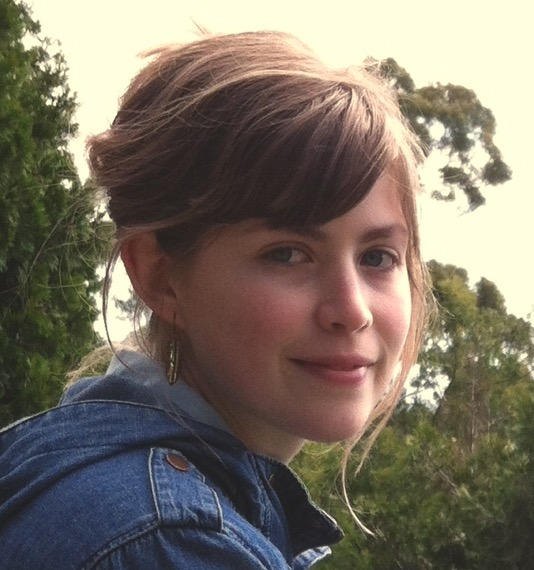 More Posts
Prev: Santa Barbara
Next: To Big Sur
---