To Big Sur
February 05, 2018 // Tagged in:
california
,
west coast
,
beach
We left the Madonna Inn on December 1st and drove into Pismo Beach to see one of their claims to fame: the congregation of Monarch butterflies every winter. We stopped at a state park to see them huddled up in the eucalyptus trees.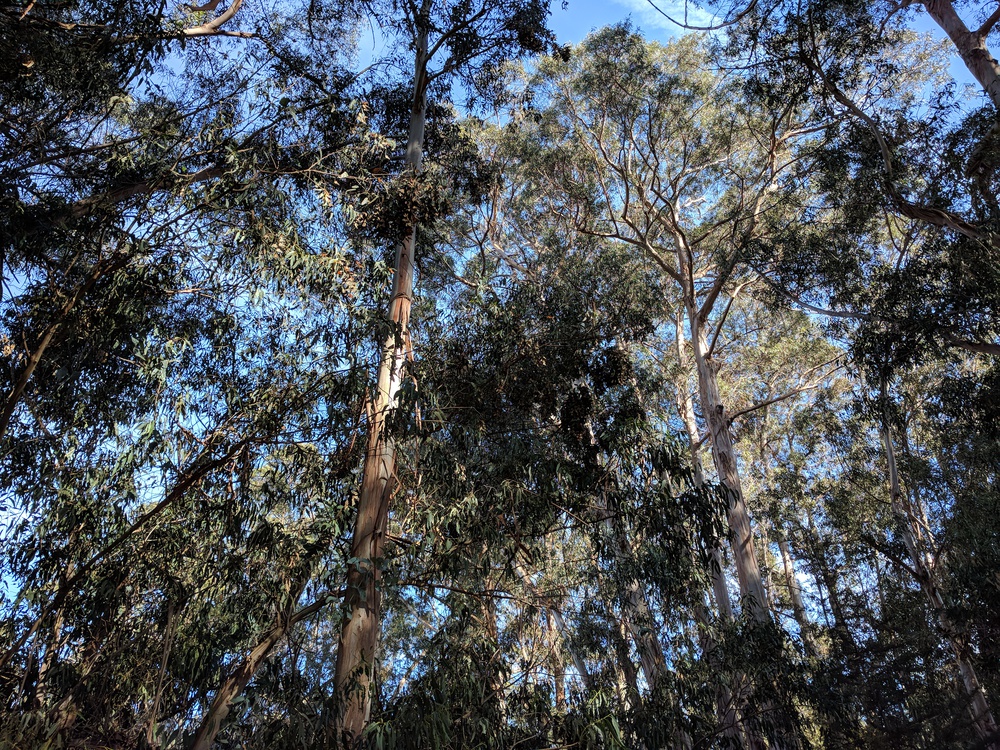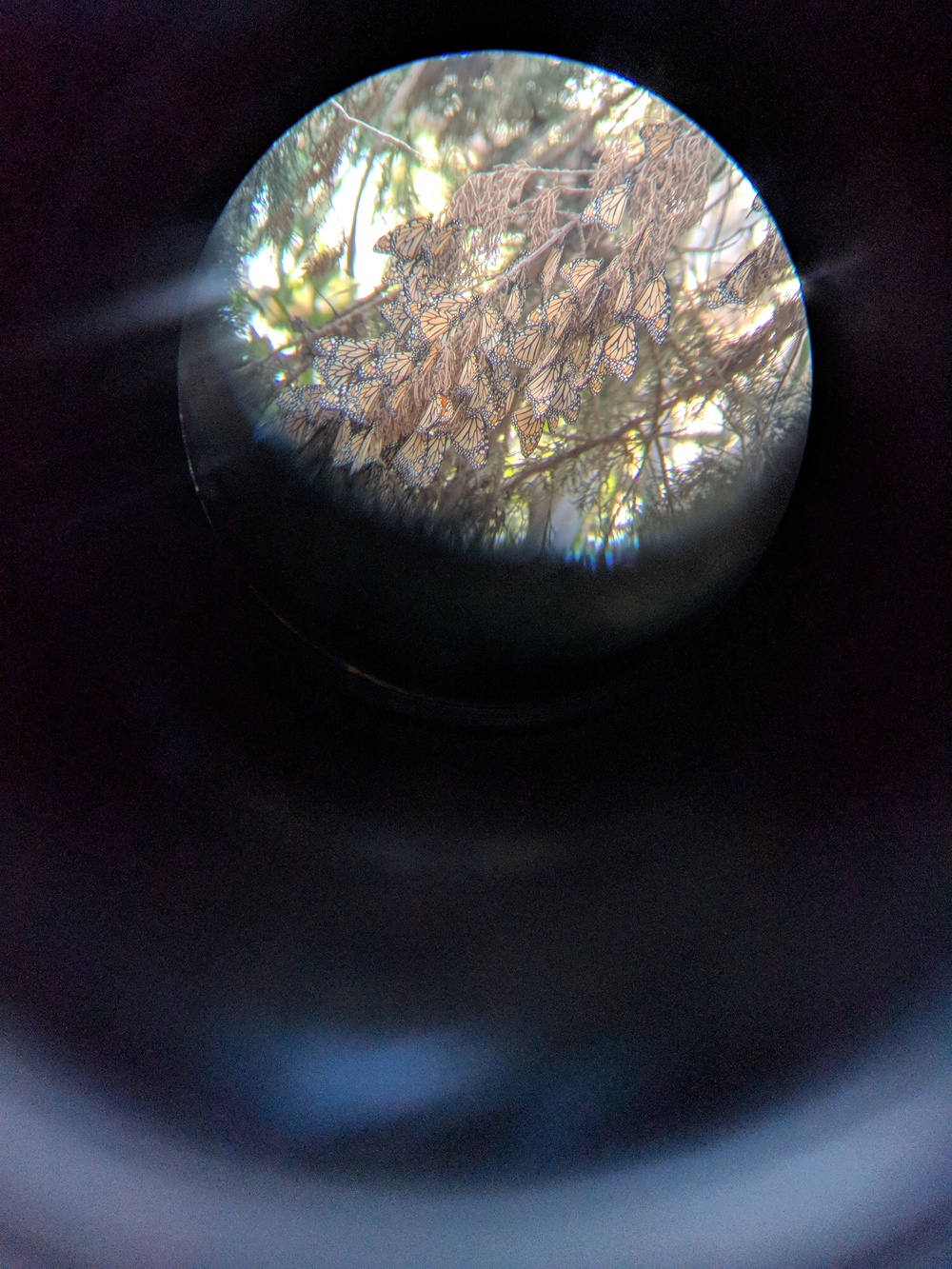 It was very pretty. A trail led us down to the beach, which we walked along for a while and enjoyed the waves and sand.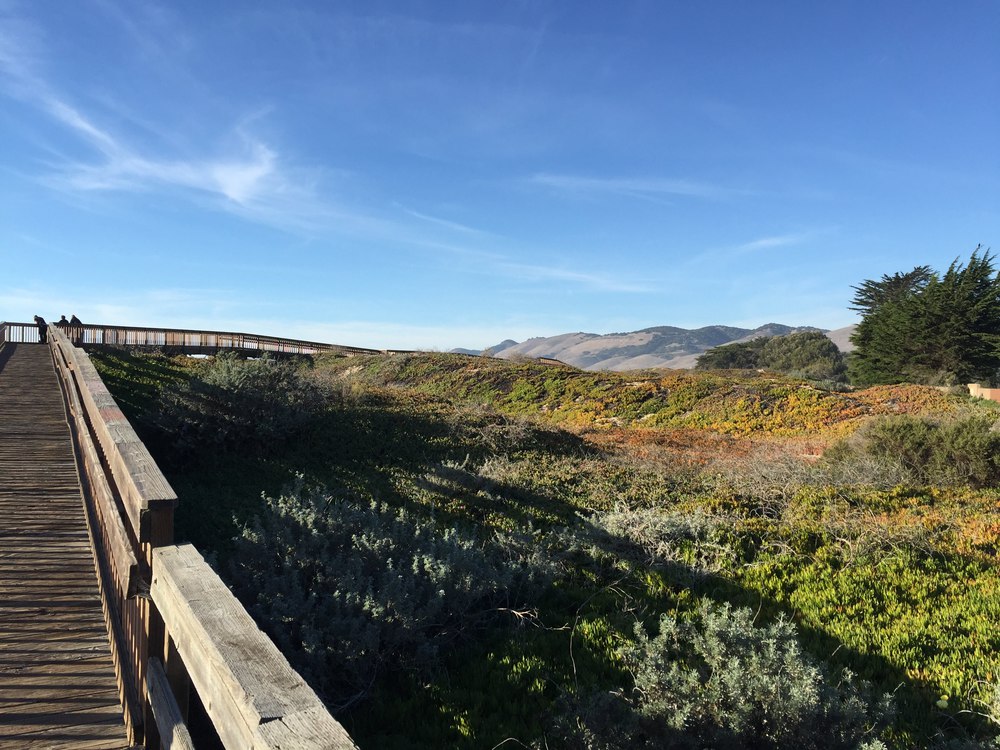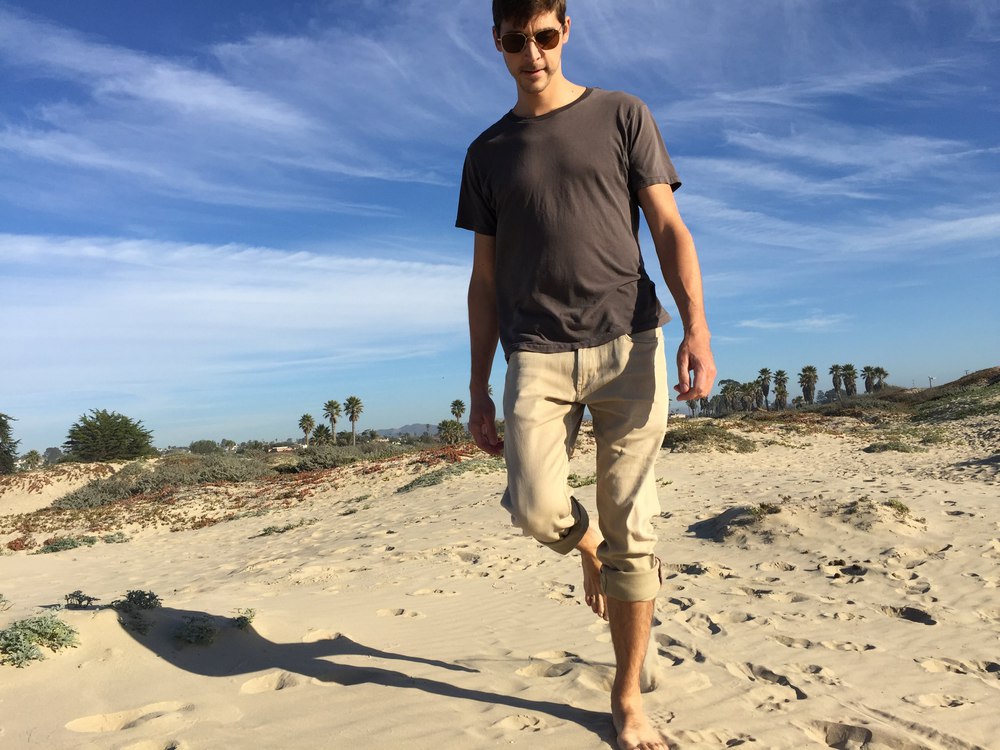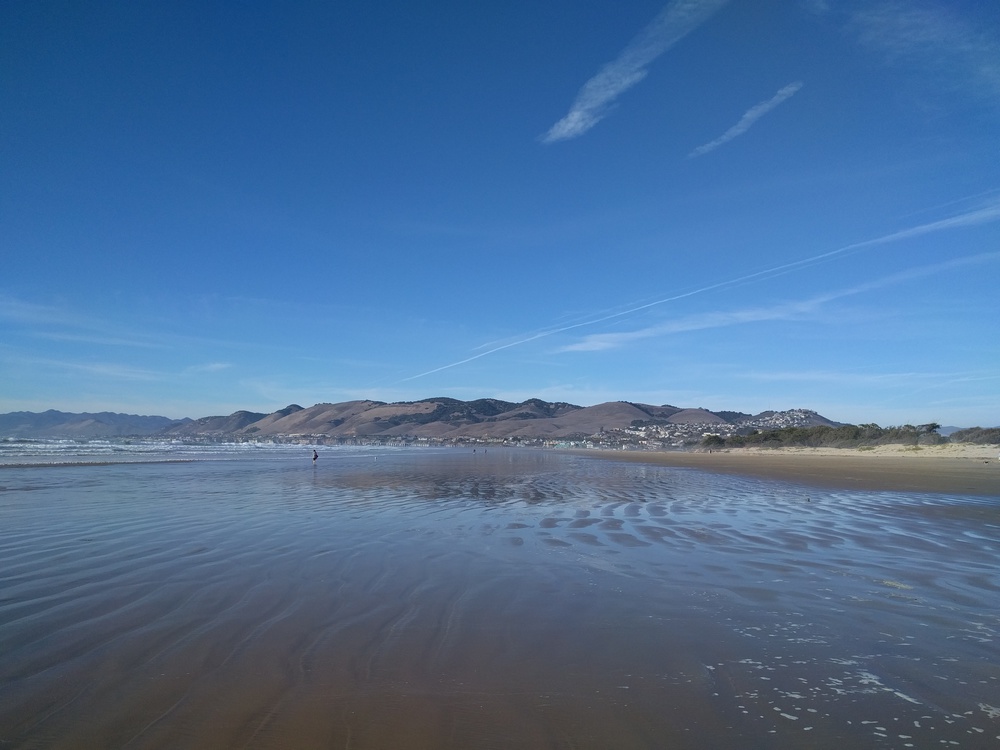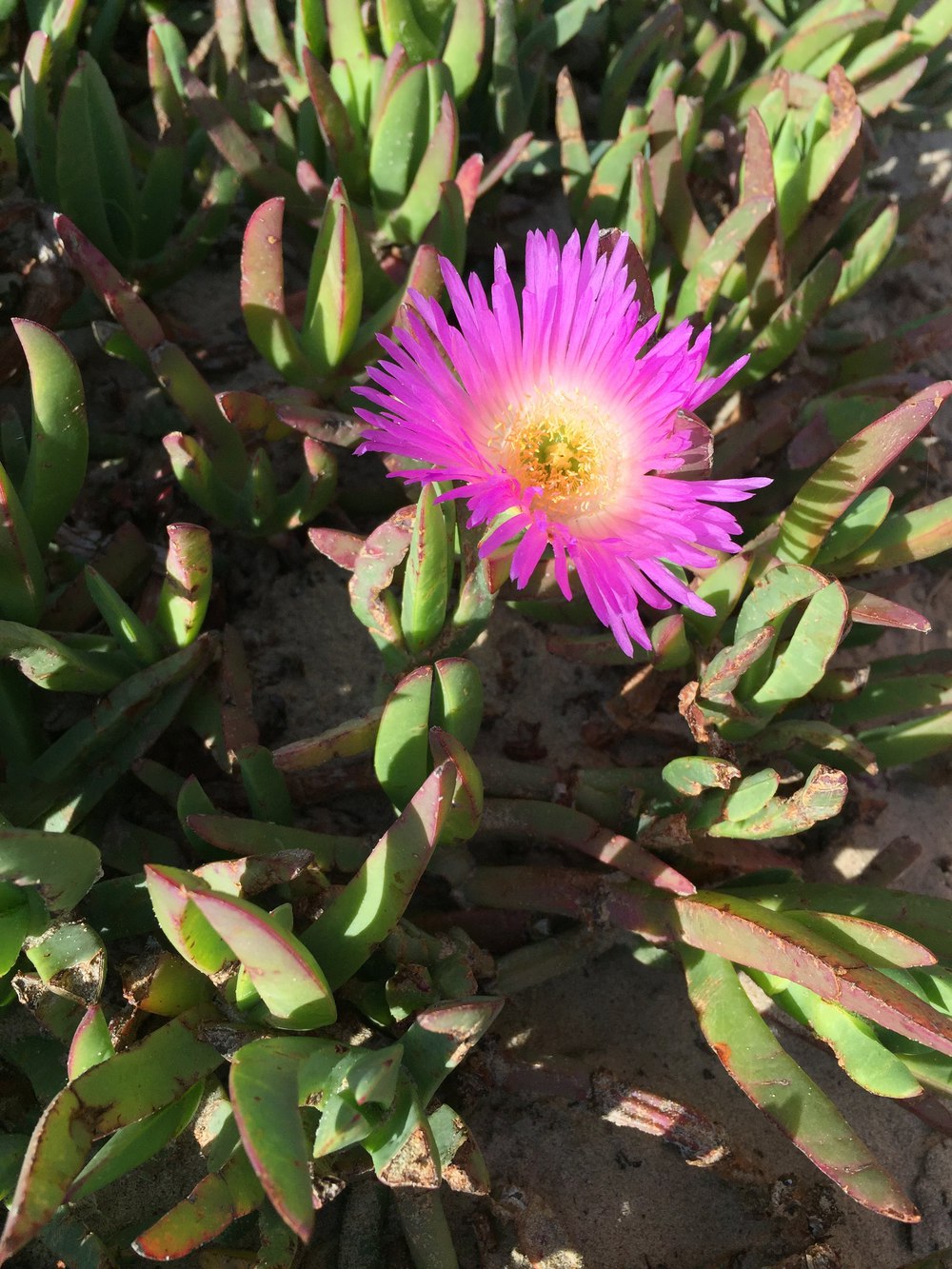 The rest of the day we spent driving up to Salinas, where we stayed overnight in the Walmart parking lot.
The next morning we started south down the coast to get into Big Sur, our only option since an area at the south end was closed for mudslides (hence why we drove all the way up to Salinas on 101 instead of taking Highway 1 along the water).
Once back on Highway 1, we wound our way along the coastline, dipping up and over beach cliffs. We stopped on the side of the road and took a trail down to the water and looked out at the ocean. One of the best parts of Big Sur is the waves - big and crashing on the rocky shore.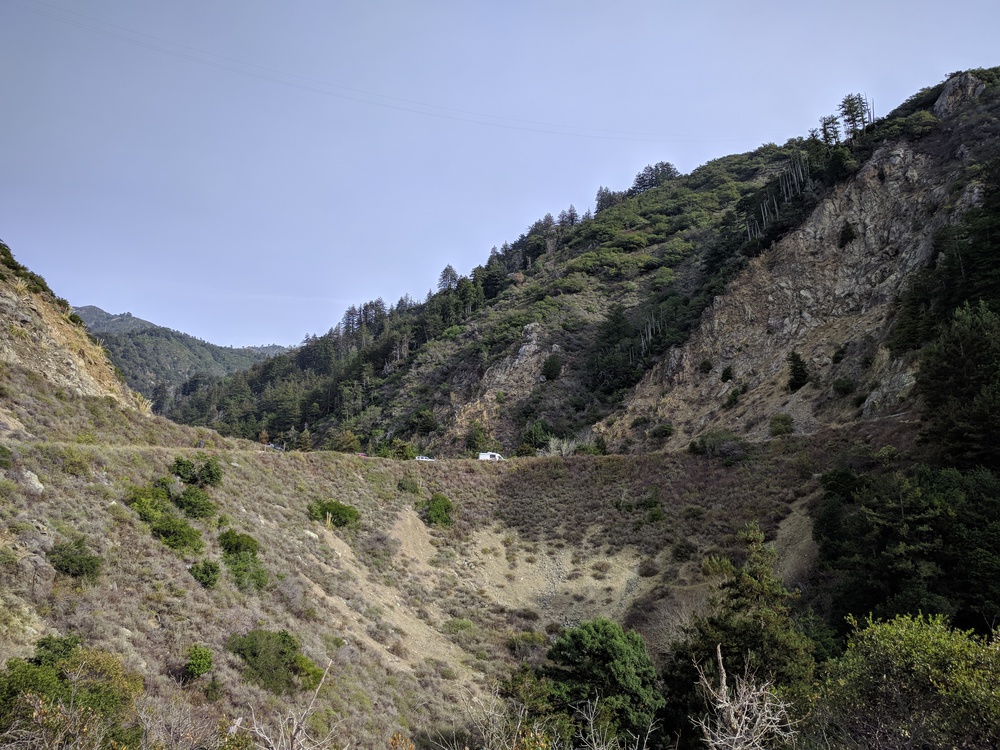 Along the trail, a creek leading to the ocean: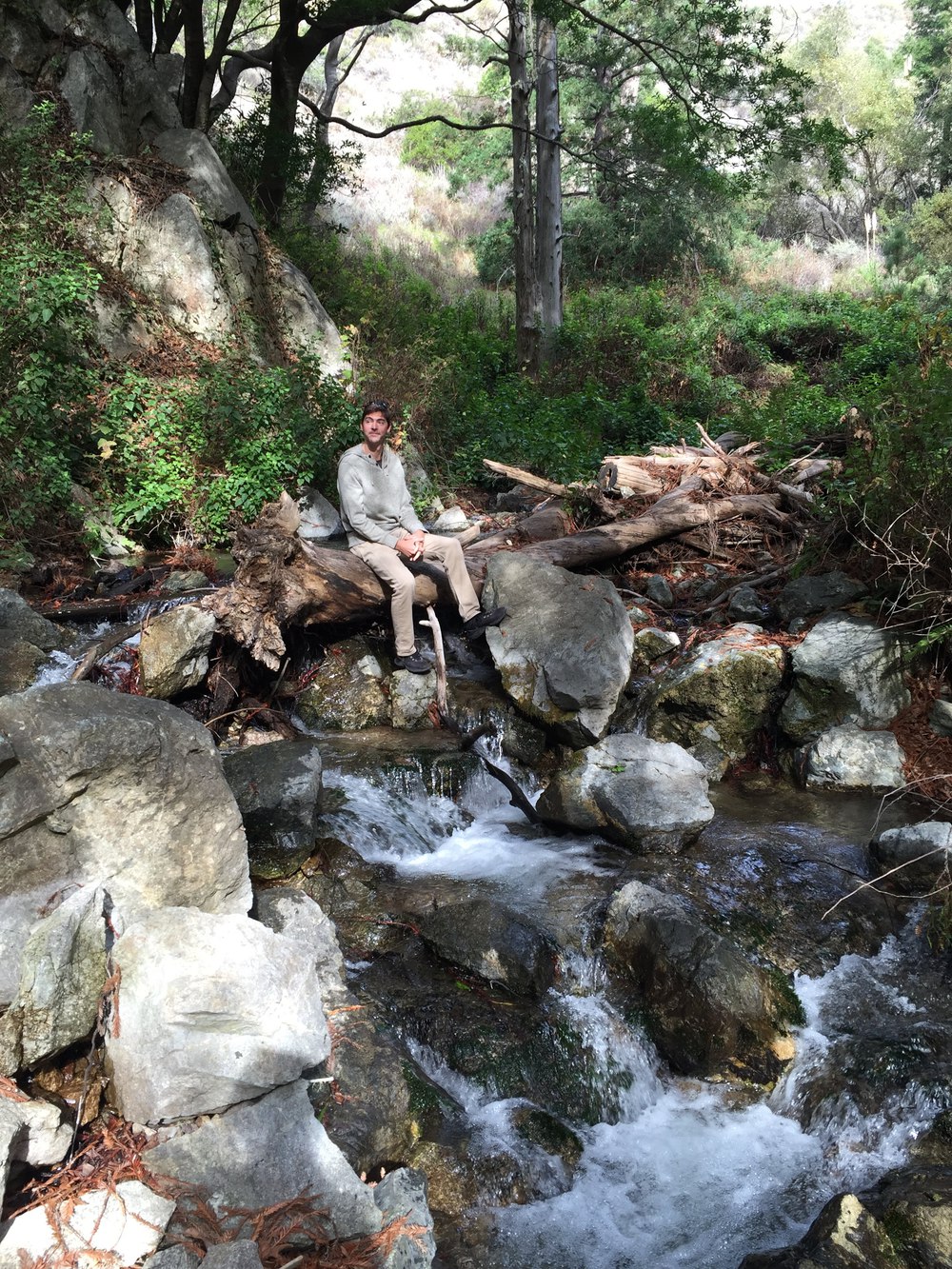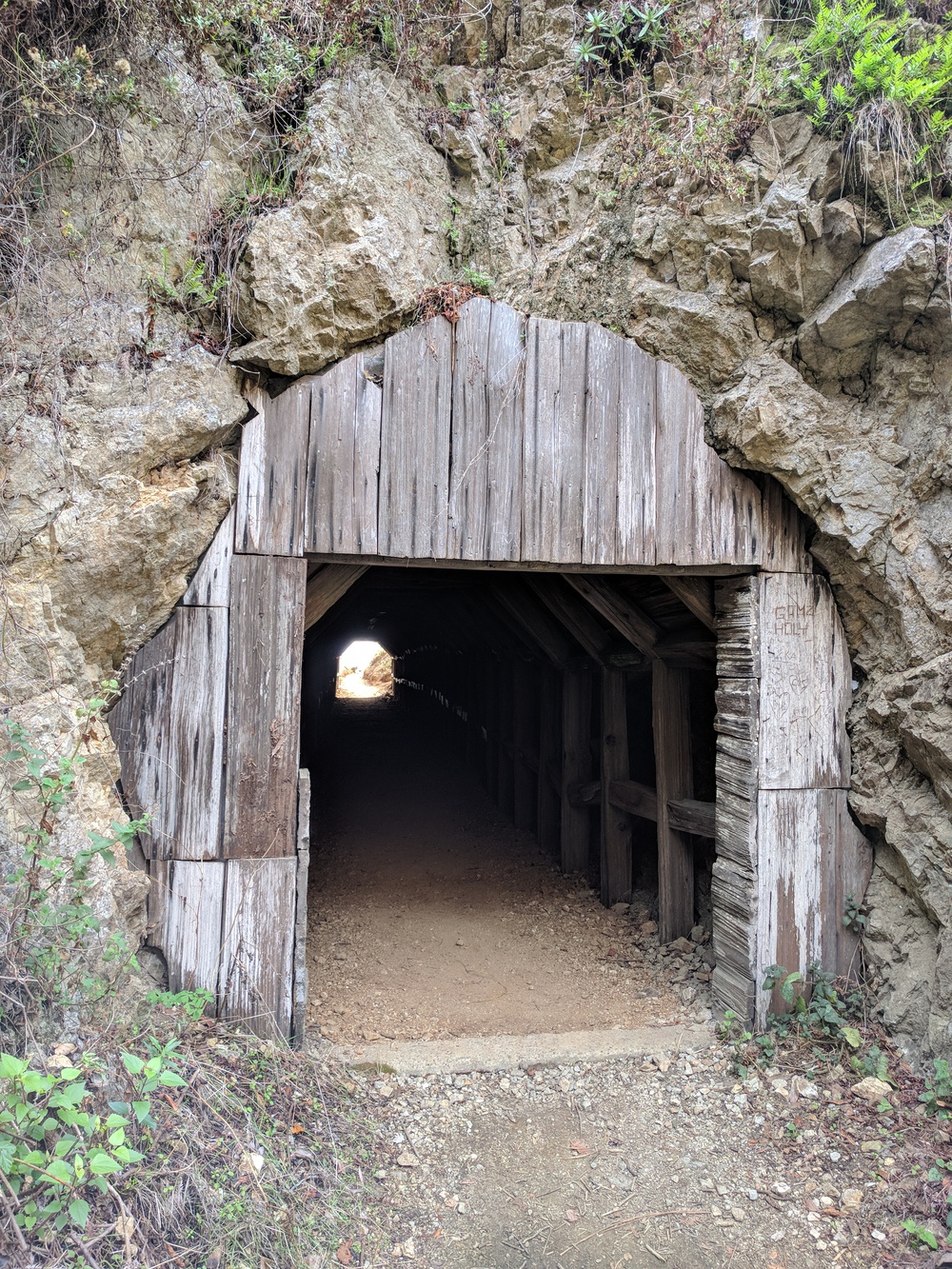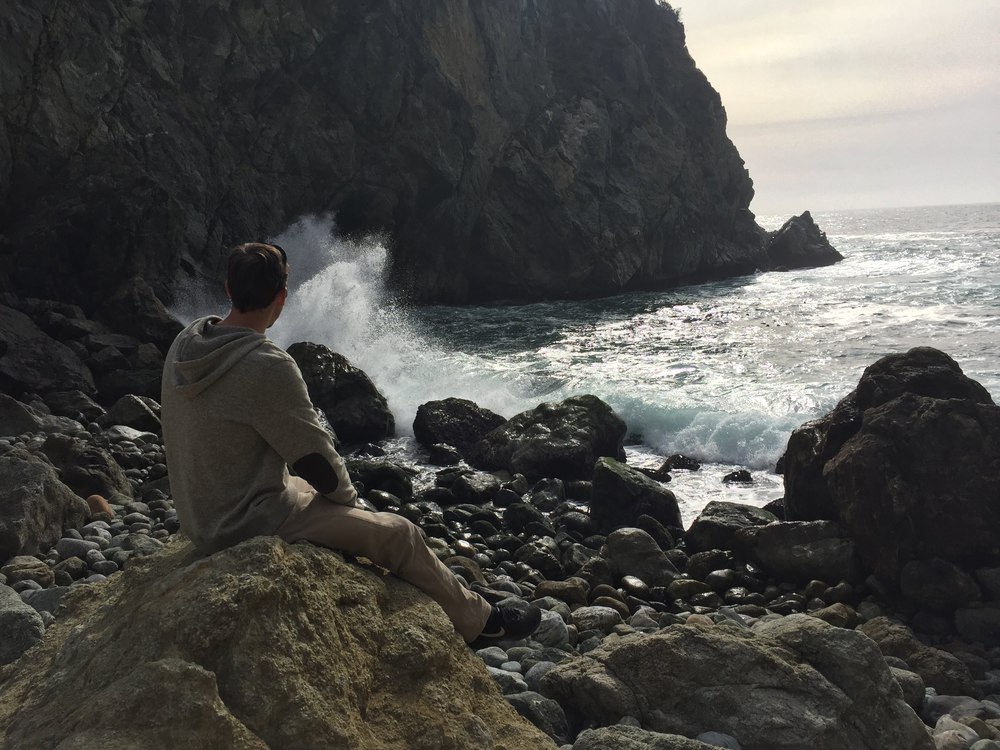 Fisherman on the rocks: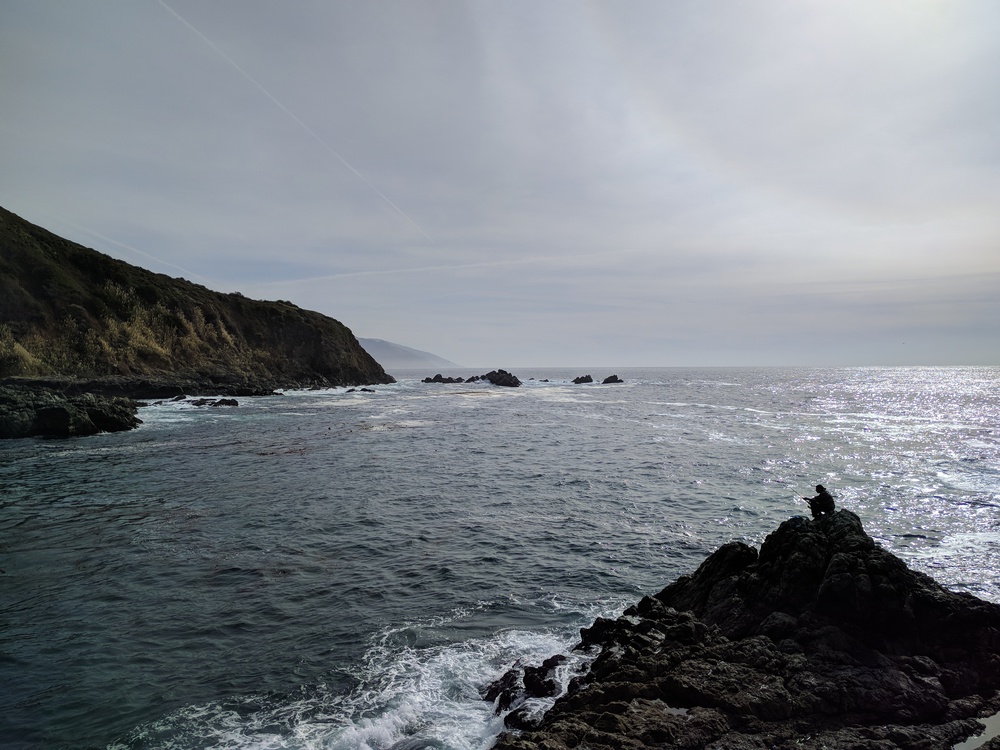 Another stop was to see McWay Falls a waterfall that drops off a cliff right onto the beach. You can't walk down to the beach (unfortunately) but there are walkways built along the edge to view the falls at various angles. We explored the area for a while, listening to the honking of sea lions.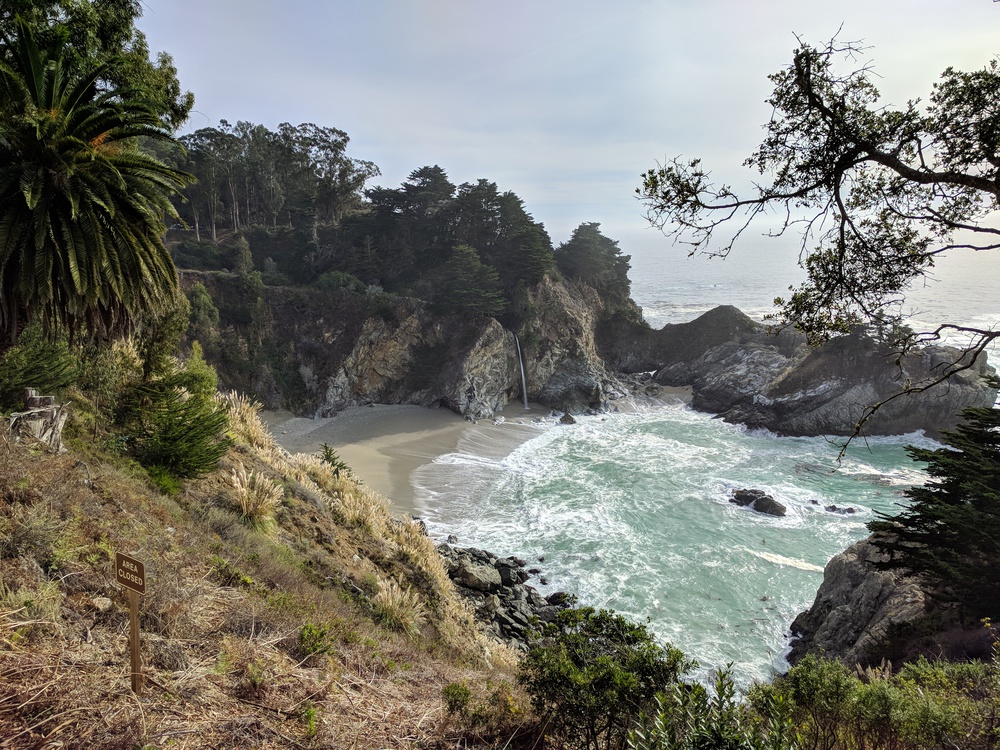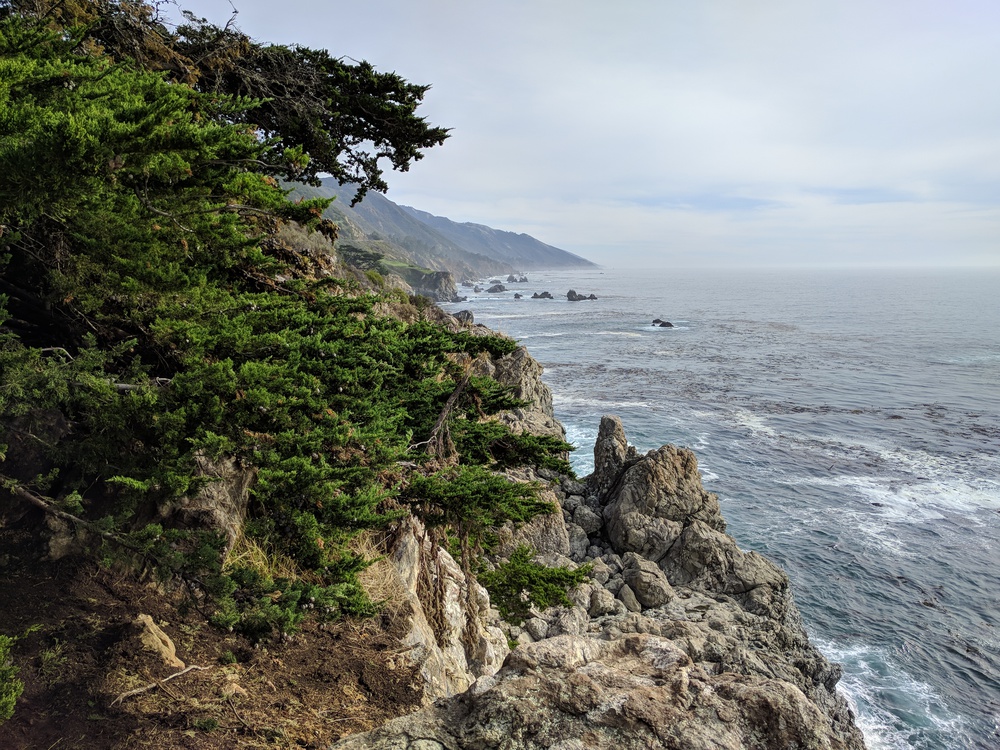 Our next adventure was to take Nacimiento-Fergusson Road high up into the hills, a recommendation from our friend Owen who said there were good pullouts for overnight camping. It was a bit harrowing following the winding road up steep inclines and past other motorists (one motorcyclist shook his head at us in what I could only describe as fatherly disappointment).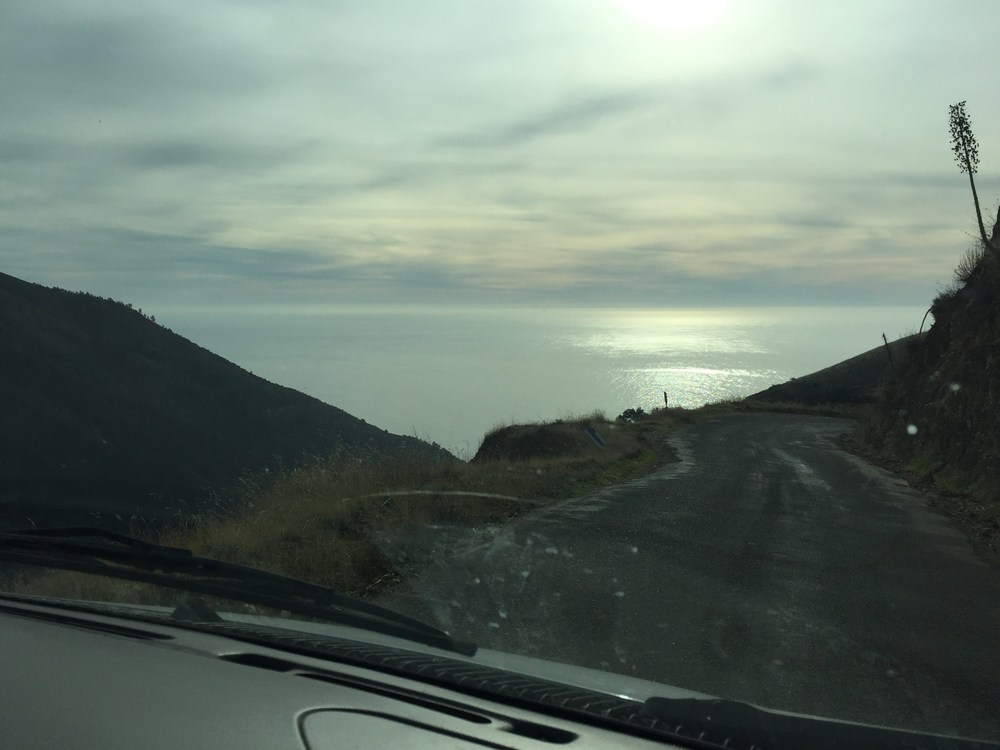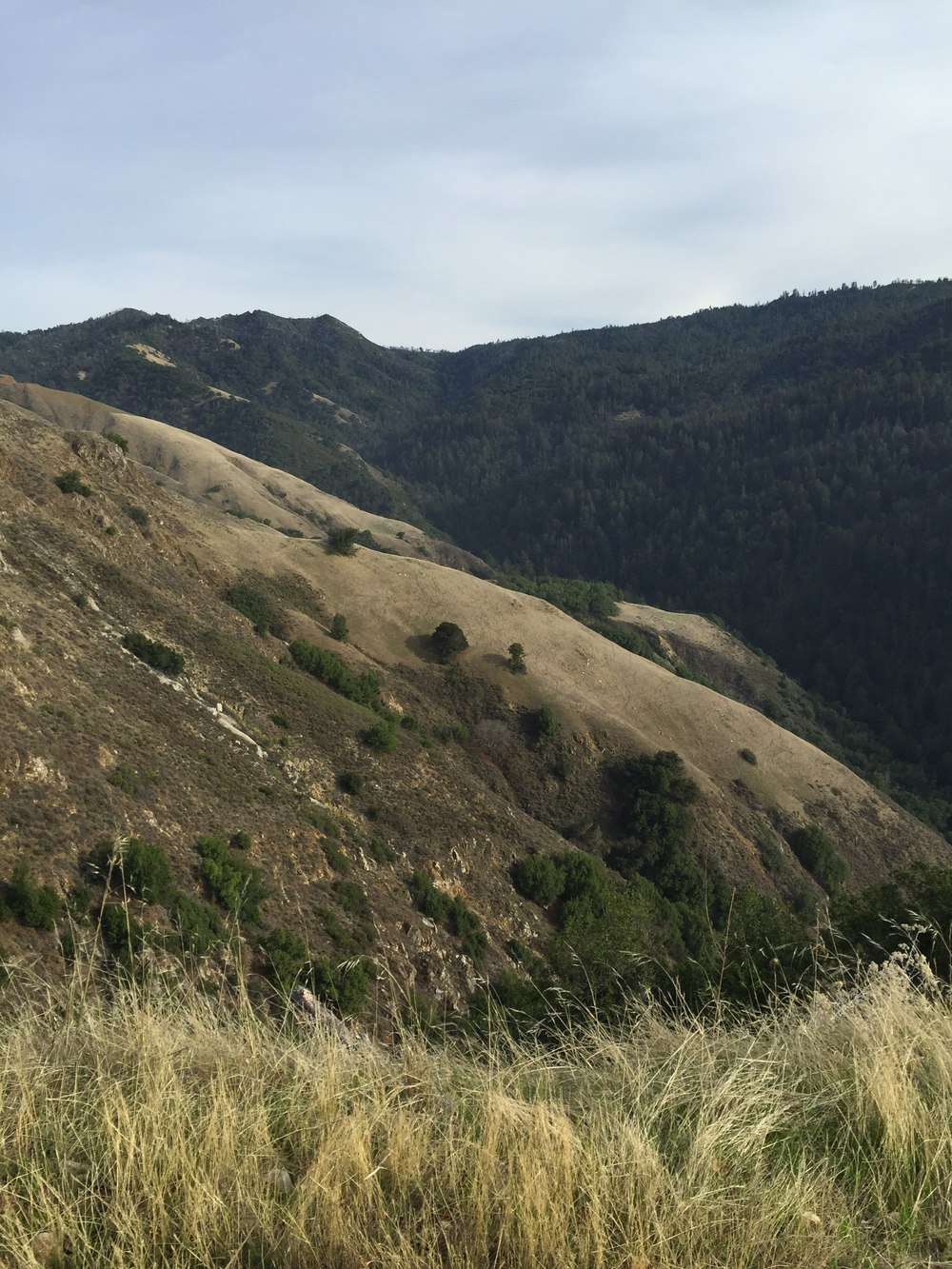 Snapshot of Nacimiento twists and turns: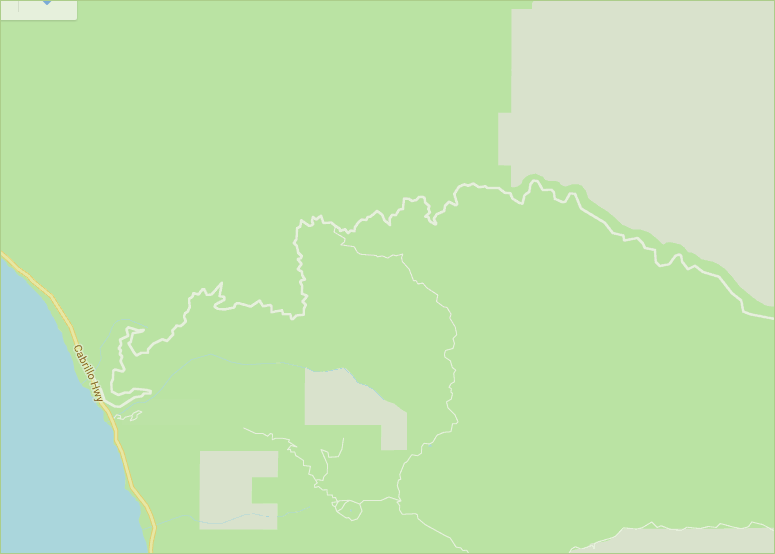 Ultimately we had to turn around (after hairpin after hairpin) and head back down, though the views of the Pacific were pretty amazing and probably the best we had seen.
We decided to stay overnight at a campsite at a state camping area along Highway 1. California camping is always expensive - $35 for a primitive site with no showers. It was probably worth it though, especially after our evening walk back down to the water. More wave watching to end the day.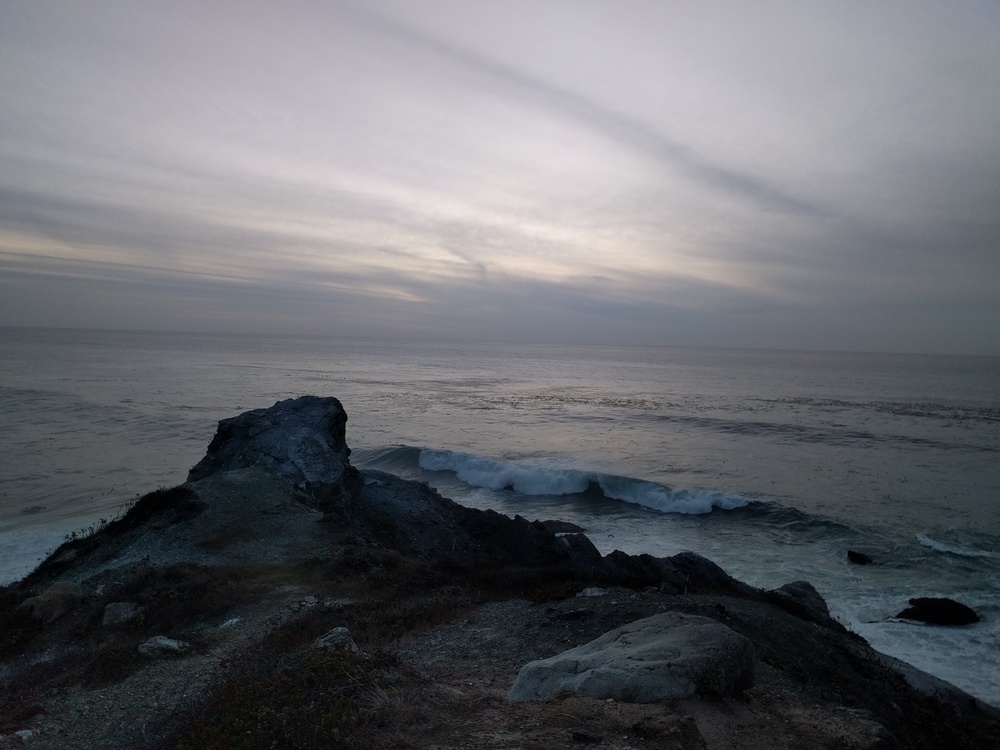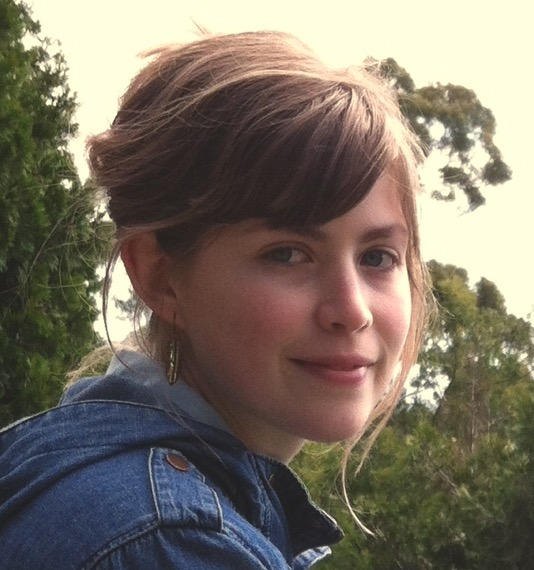 ---