Terlingua, and Big Bend Part 2
November 20, 2017 // Tagged in:
texas
,
big bend
,
terlingua
,
desert life
Leaving the National Park for the night we went to the old desert mining town of Terlingua. Rosie wanted to go to the Starlight Theatre where you could get a good dinner and a show at a place that was surprisingly lively given the population. It seemed to be a hangout for the locals and tourists alike despite being at the very edge of town.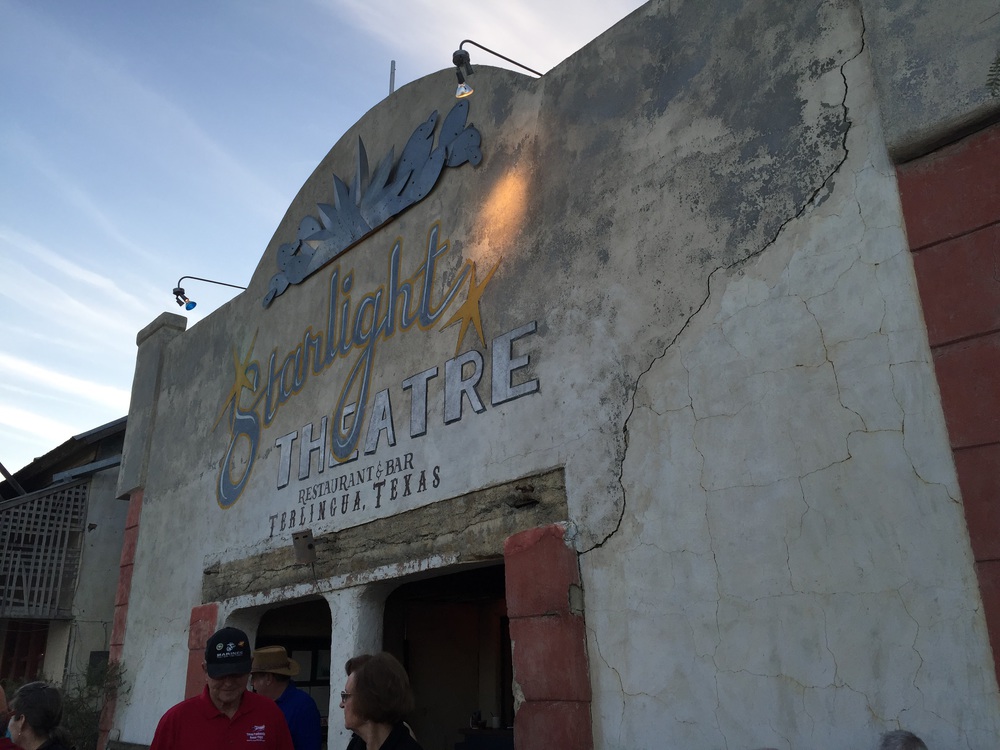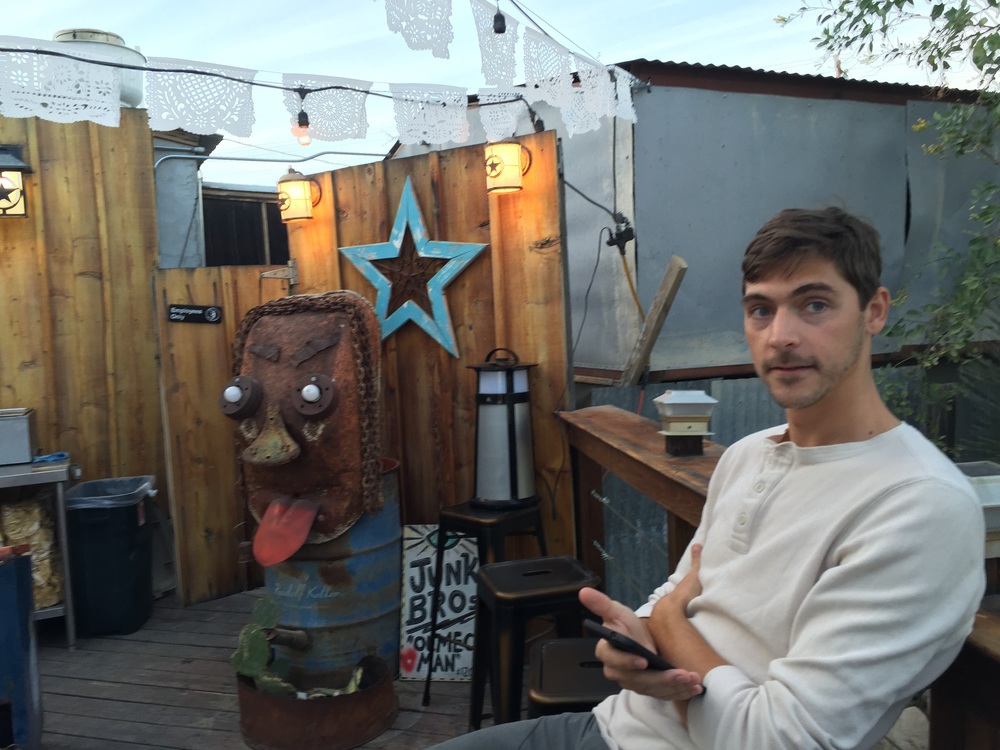 Notice the unique outdoor barstool: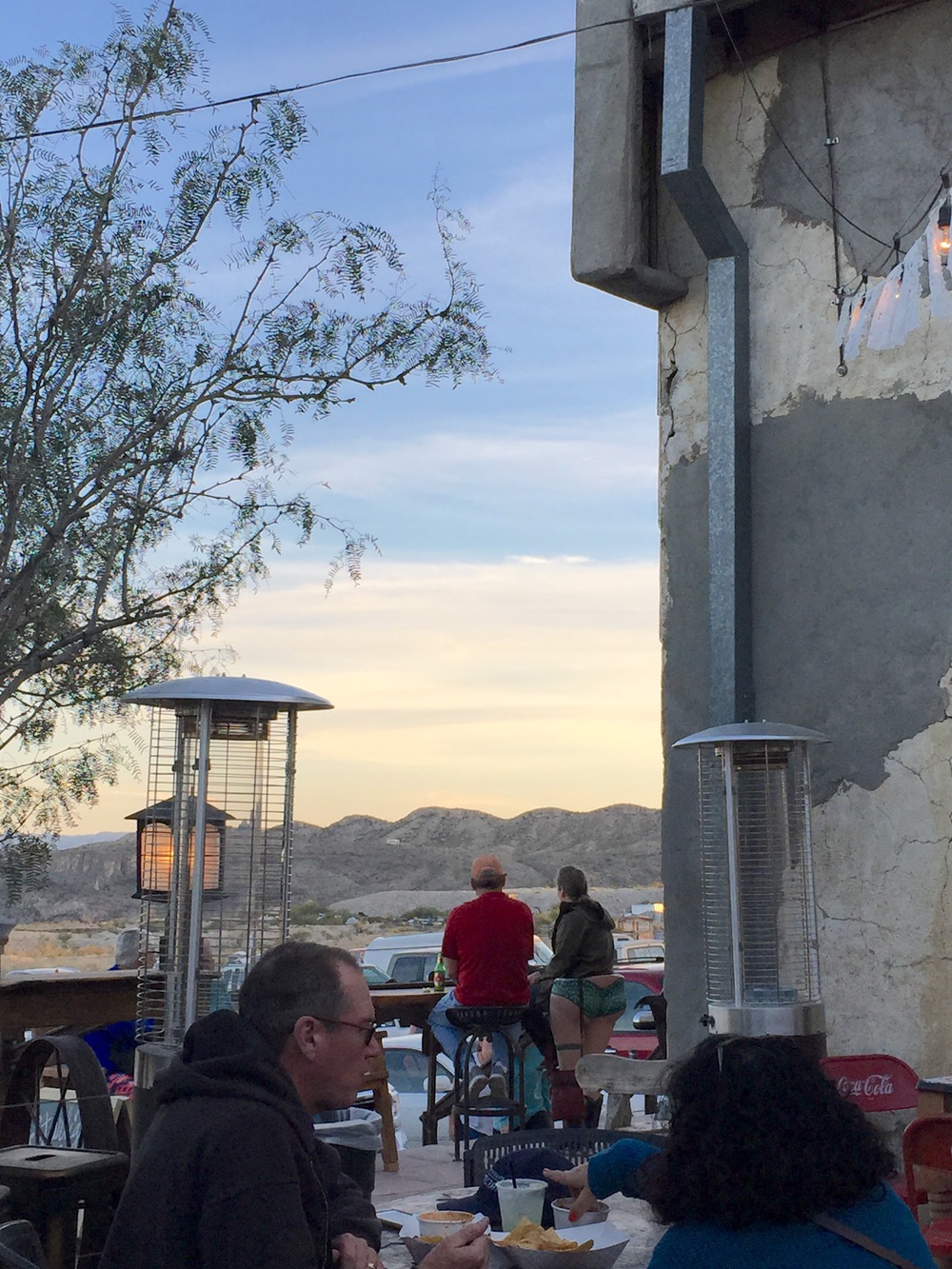 After dinner we noticed a small shrine for the Honorable Clay Henry, a beer-drinking goat who won the mayoral race in the town back in the 90s: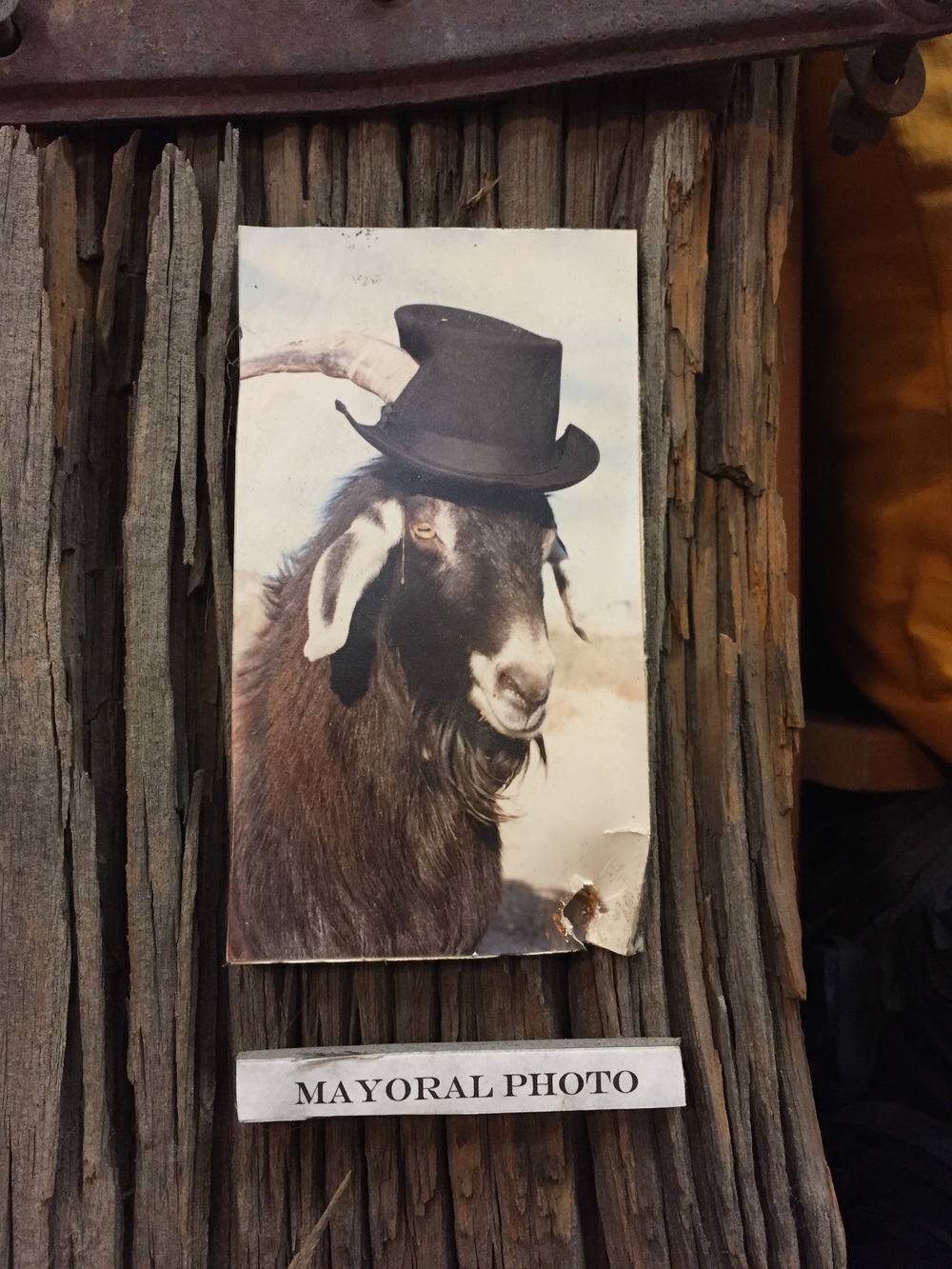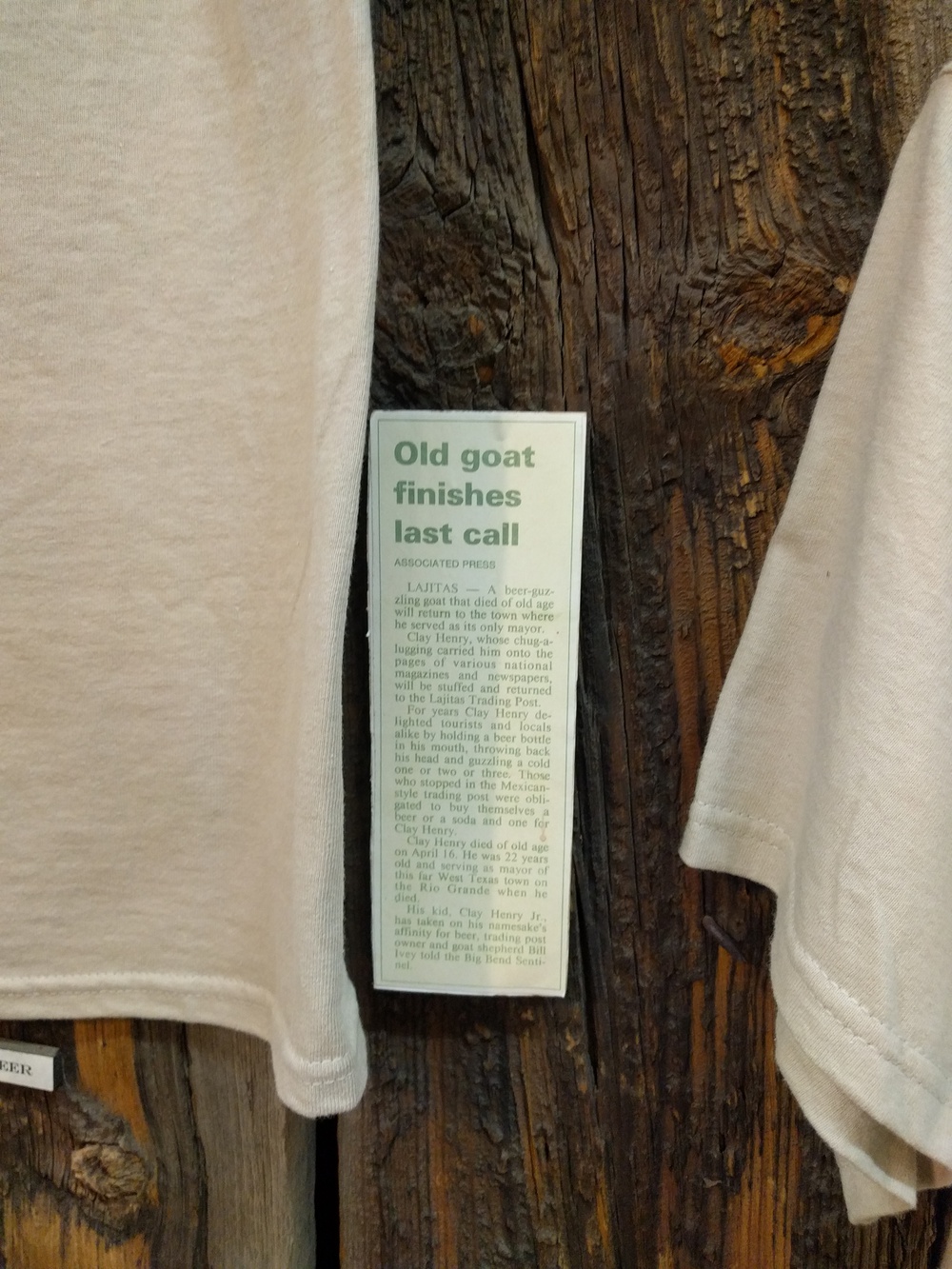 The internet claims this goat could drink 35-40 beers per day and that a local castrated him out of anger for drinking on a Sunday, which was forbidden by a local law. Believe what you want to believe but it was a pretty interesting place. We missed the annual National chili cookoff that happens here by just a few days. I'm still getting over that.
Another bar in Terlingua, decorated like an old mine, which is how the town got its start back in the late 19th century, mining mercury: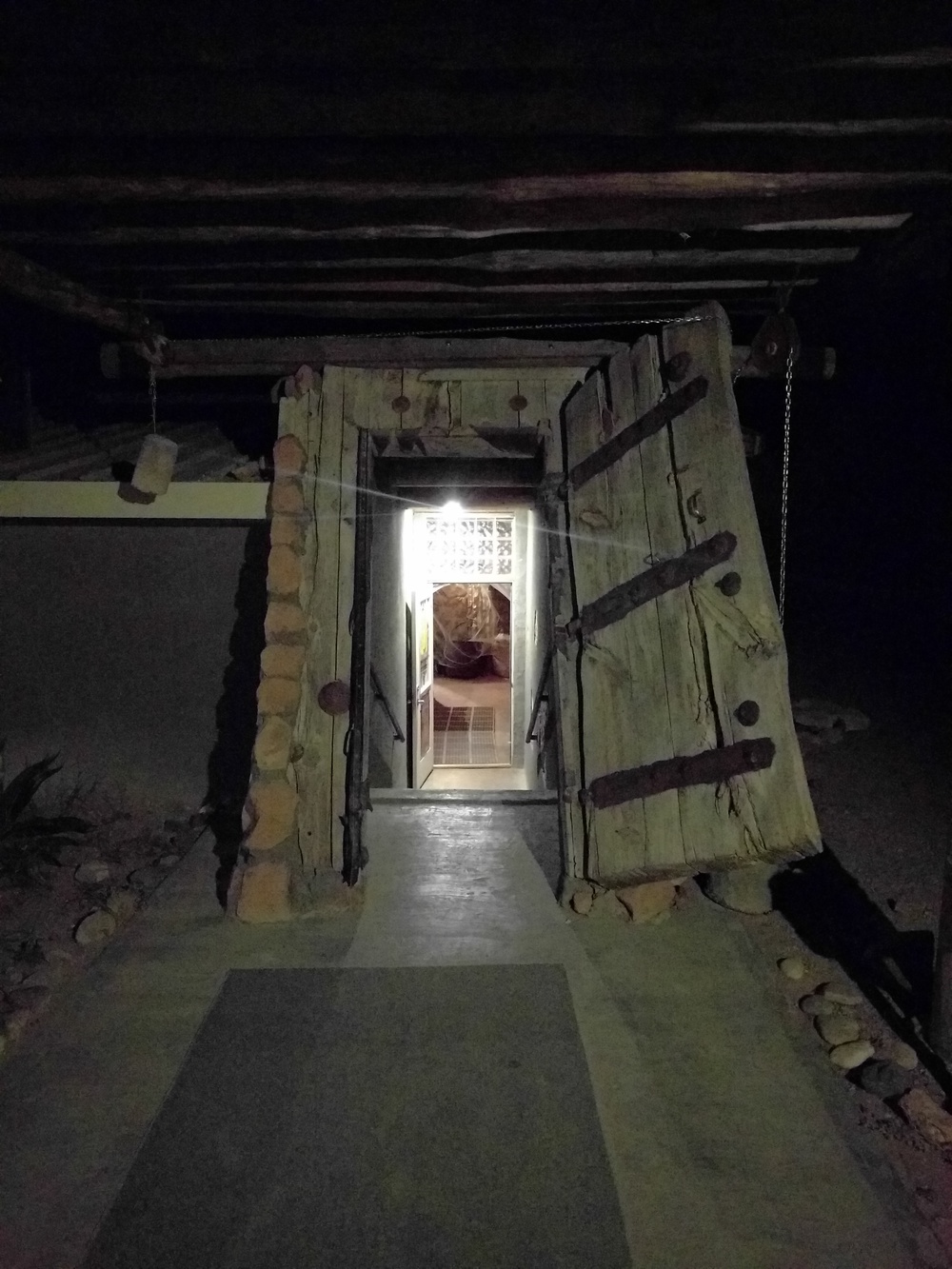 The next day we went back into the park as planned, hiking into Santa Elena canyon early in the morning to beat the crowds. It was a spectacular hike with views of towering canyon walls while hiking in, and then a widening view of the desert landscape outside the canyon as you hike back out and emerge into the light.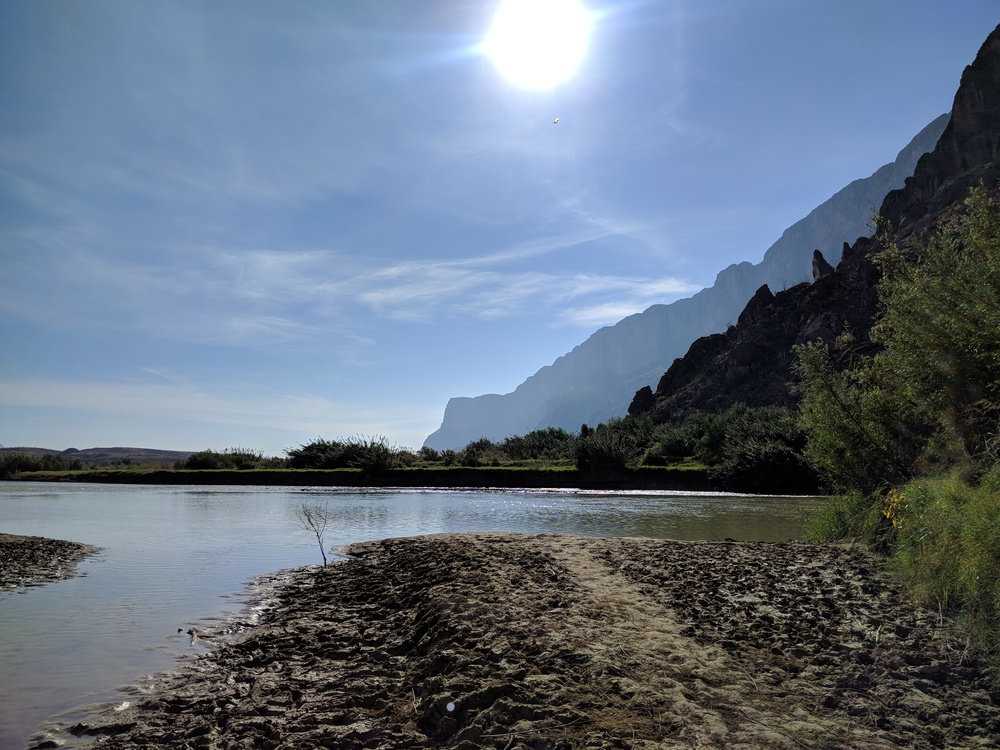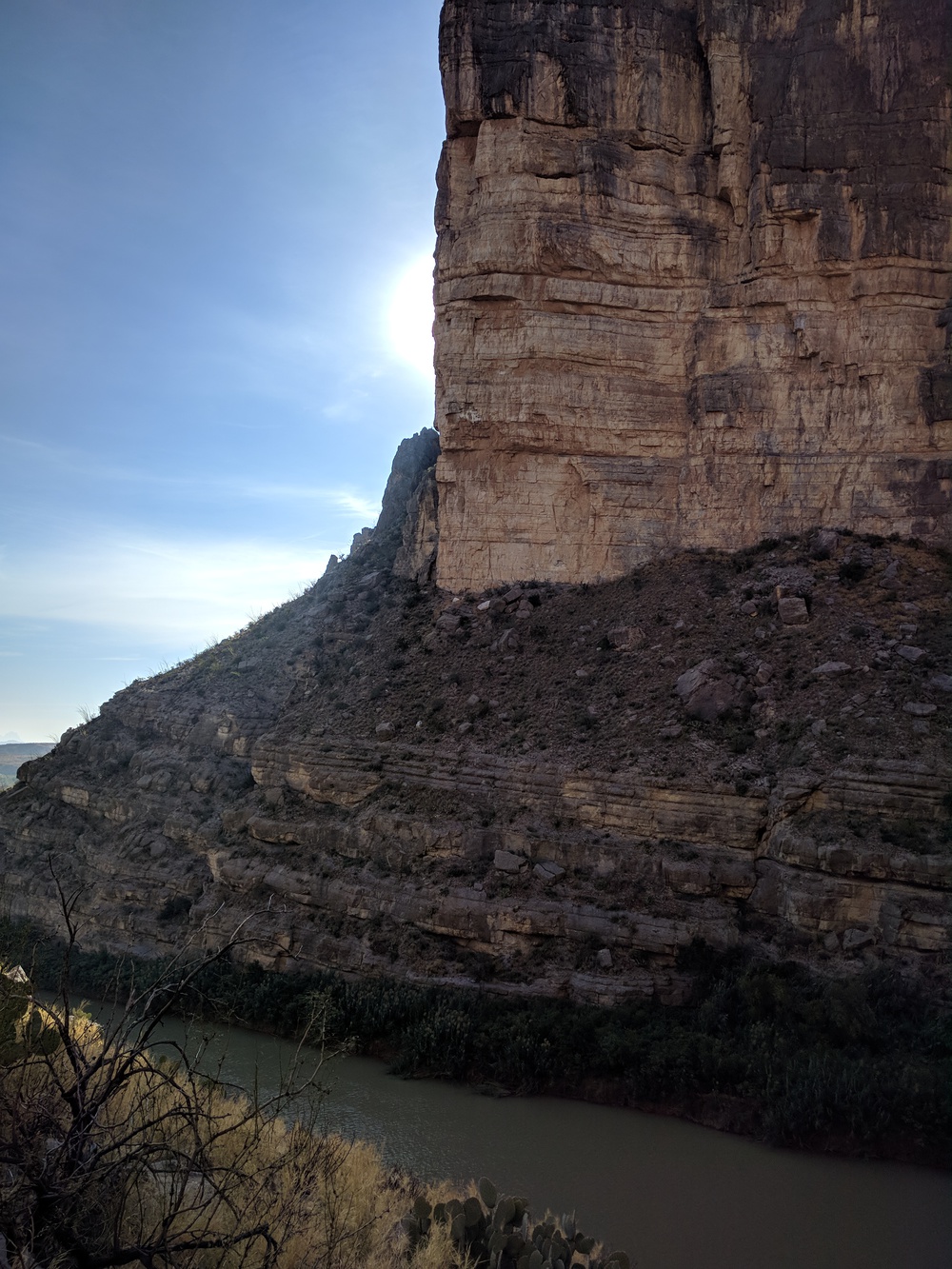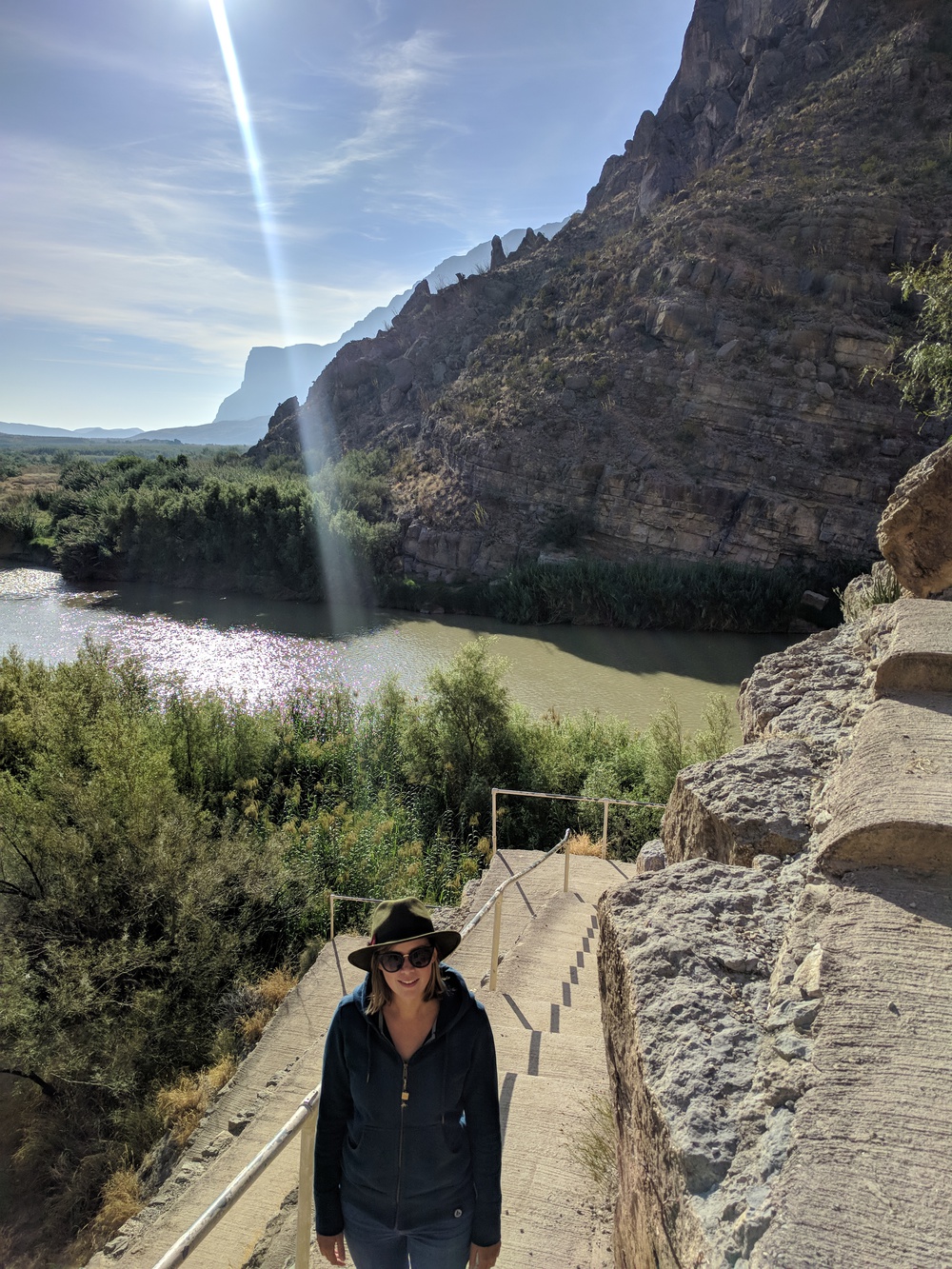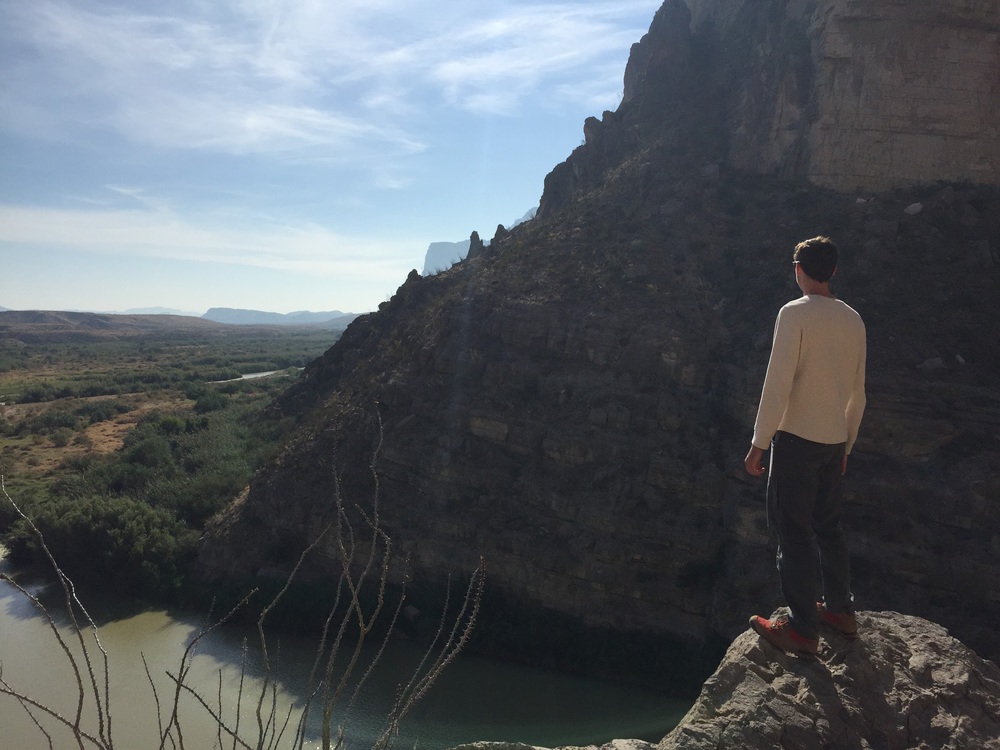 The Rio Grande runs pretty slow and muddy everywhere that we saw it up close. There are plenty of places nearby to book rafting adventures but I'm not sure whether the river itself is exciting to raft or if it's just about the views. It's hard to imagine this slow river carving out such huge canyons, but it might look very different after some heavy rainfall. Though we did read that because the river is so muddy it can have a more abrasive effect on the rock that it flows over, speeding up the erosion process.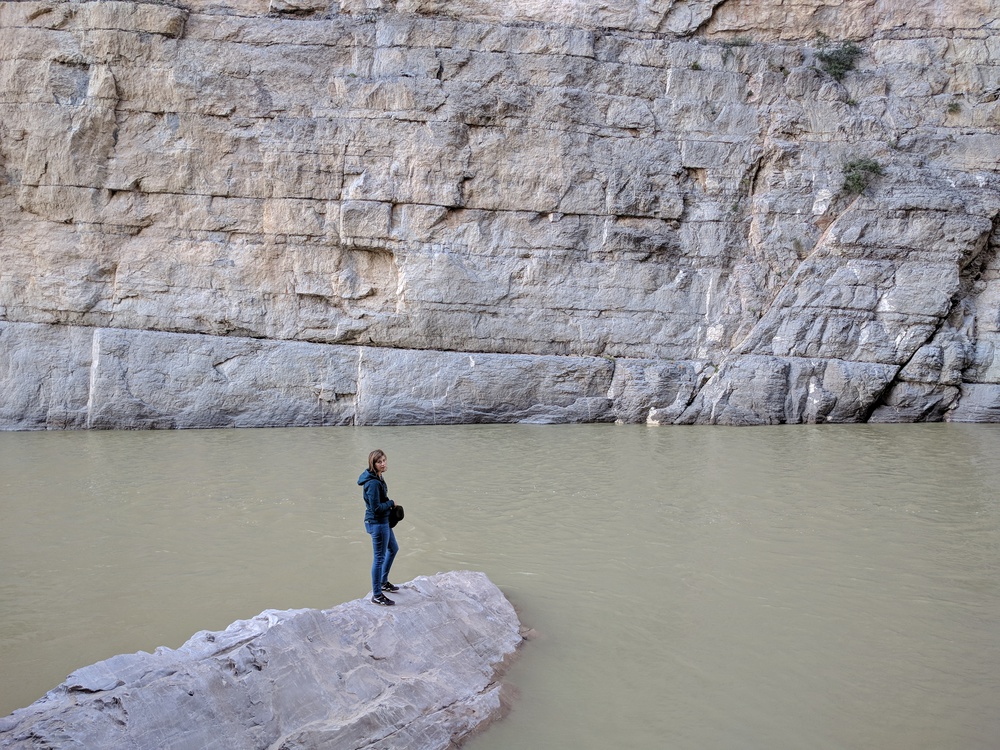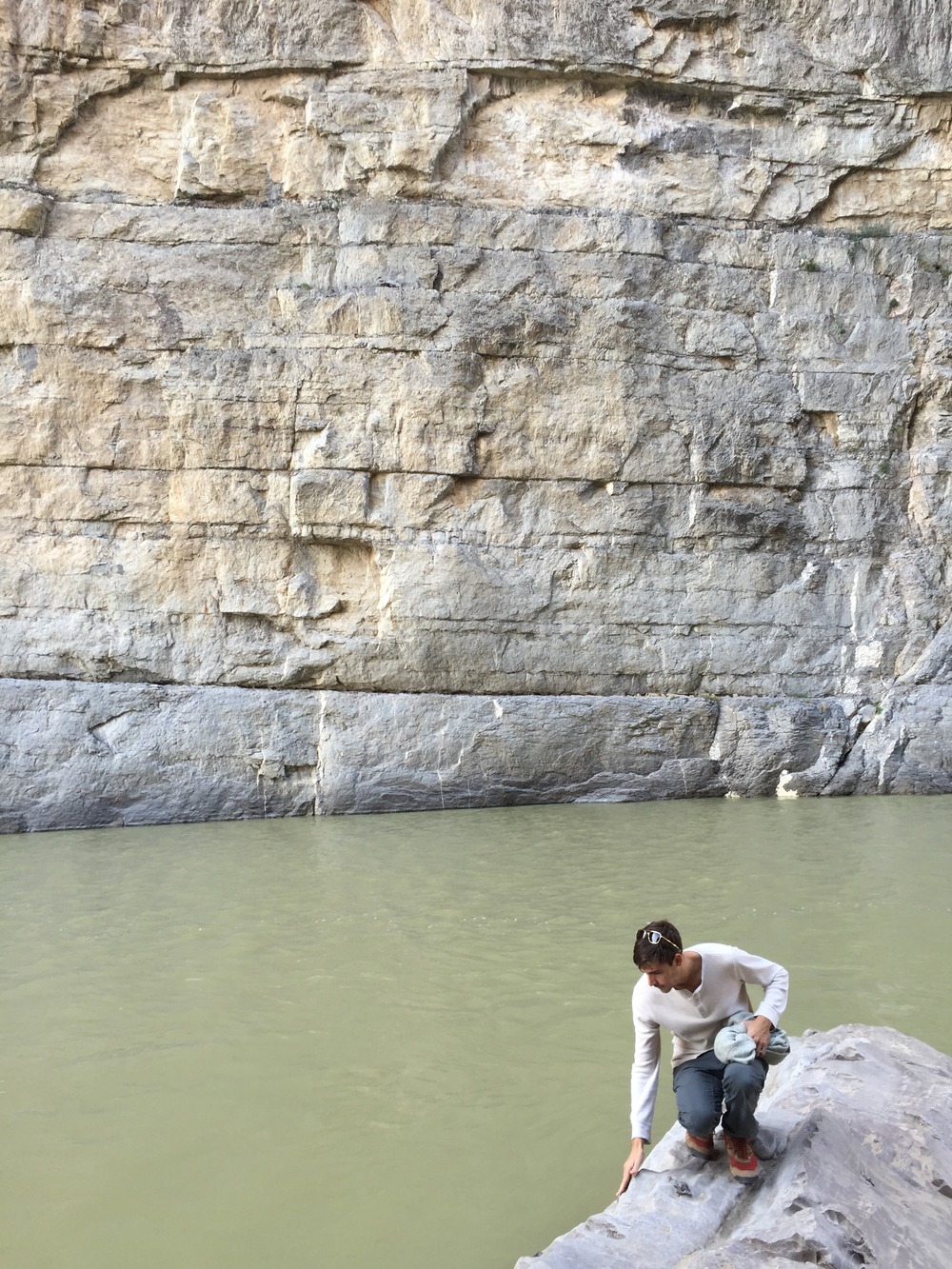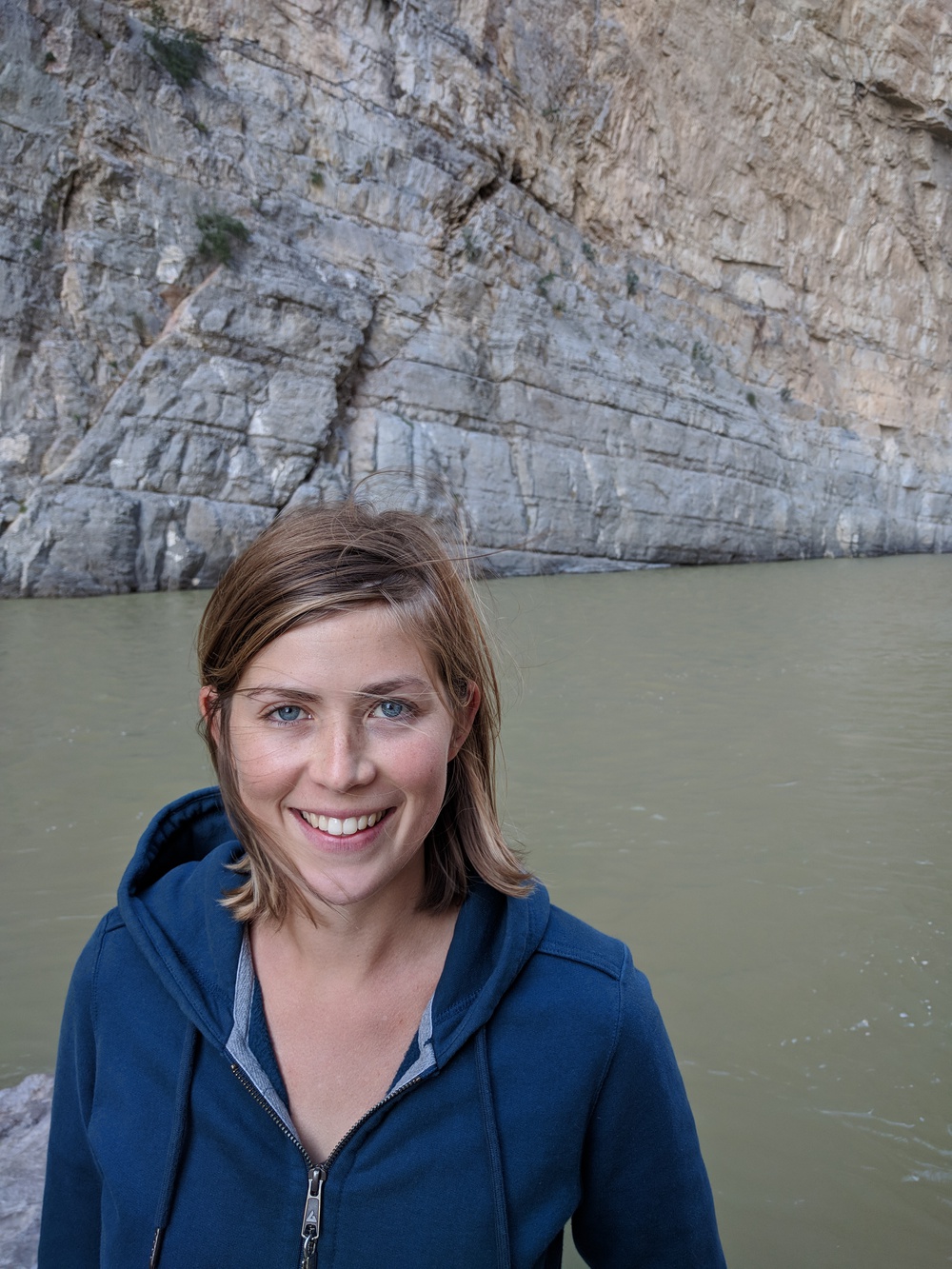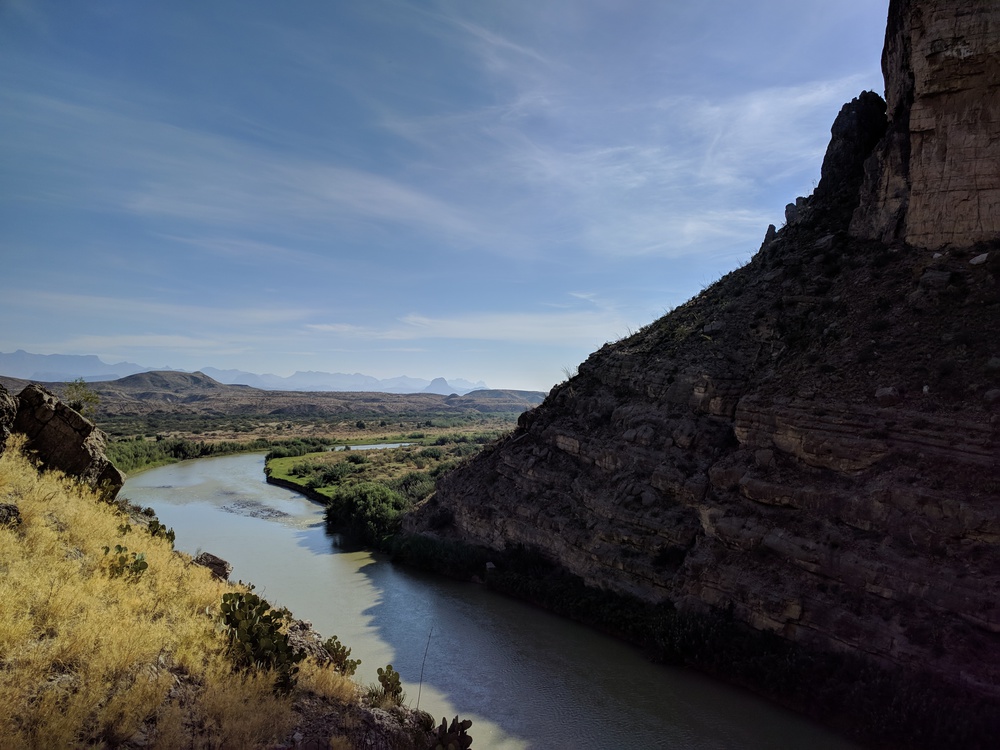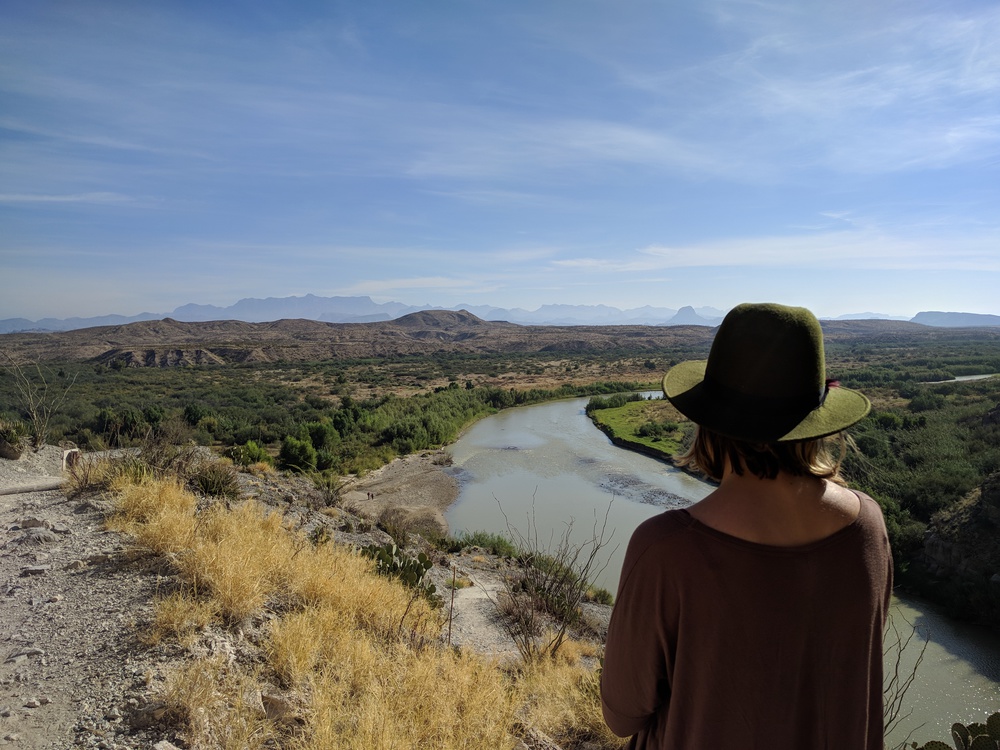 We left the canyon hike and started to drive out of the park and I had one more wish granted. We'd already seen plenty of wildlife -- a black bear, roadrunners, javelinas, rabbits, coyotes -- but I really wanted to see some crazy desert insects. I thought I saw something crawling across the road so we pulled over and ran back to inspect:
Big ol' tarantula. Nice. He seemed like a good specimen, I'm glad he got across safely. We actually saw quite a few more on our way out.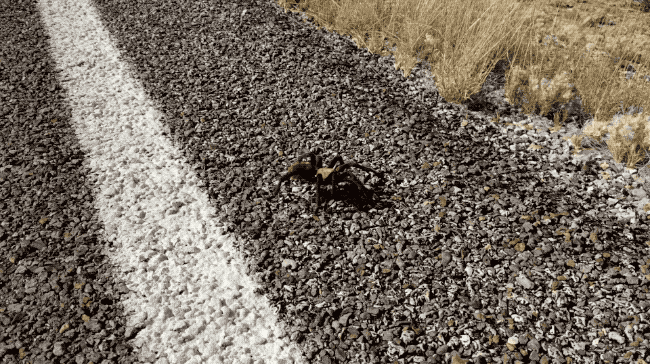 Making one last stop on our way out of Texas we stopped at a natural spring-fed swimming pool in Balmorhea, TX. The name is unfortunate and sounds like something you'd get from drinking bad water, but the swimming was nice. The pool is much larger than any actual swimming pool, full of fish of all kinds and even turtles since it's always being refreshed by the spring. There were about a half dozen people undergoing scuba training while we were there, so we figured it was a good place to jump in a bust out this weird full-face snorkel that Russ got for Rosie: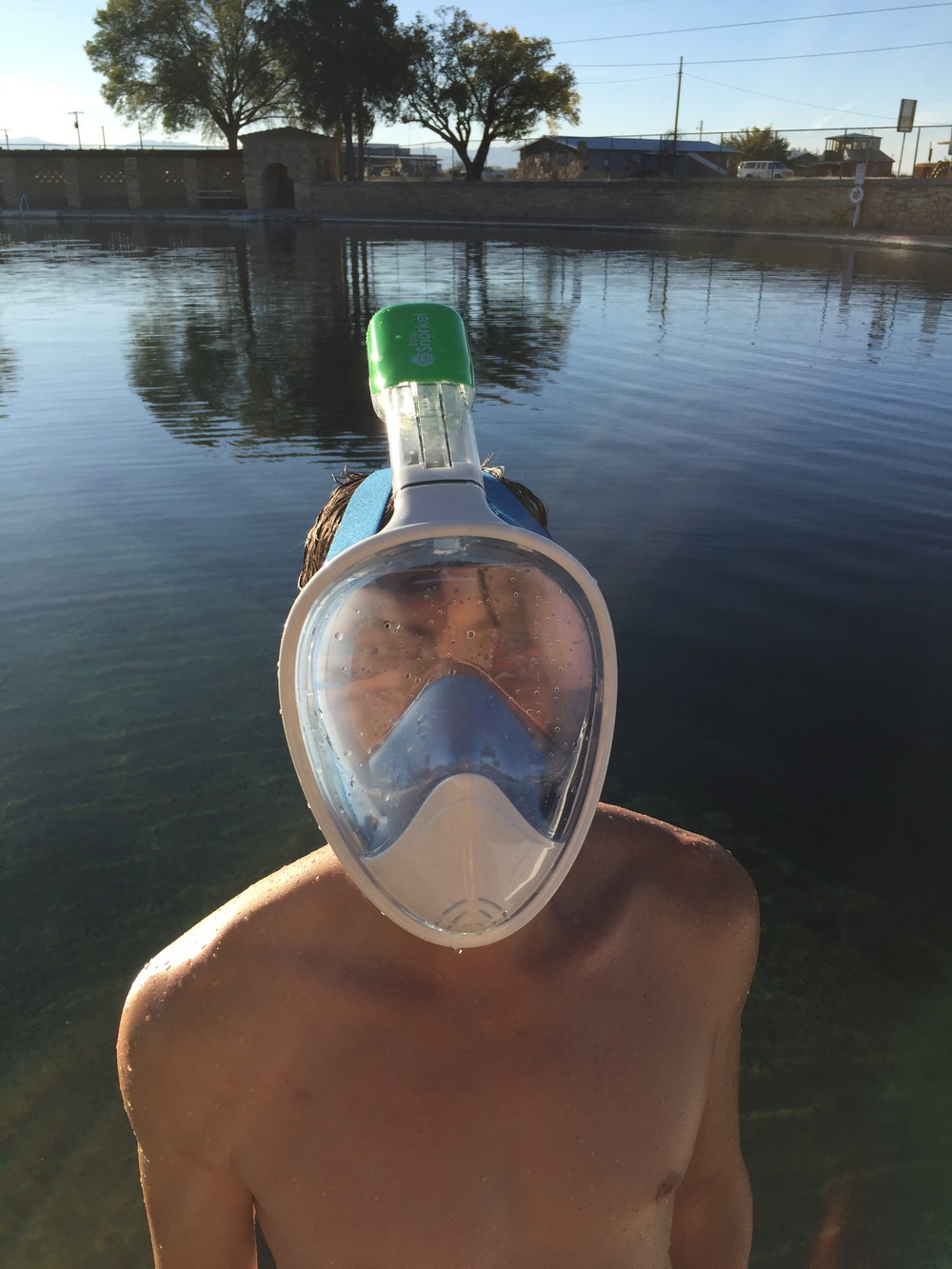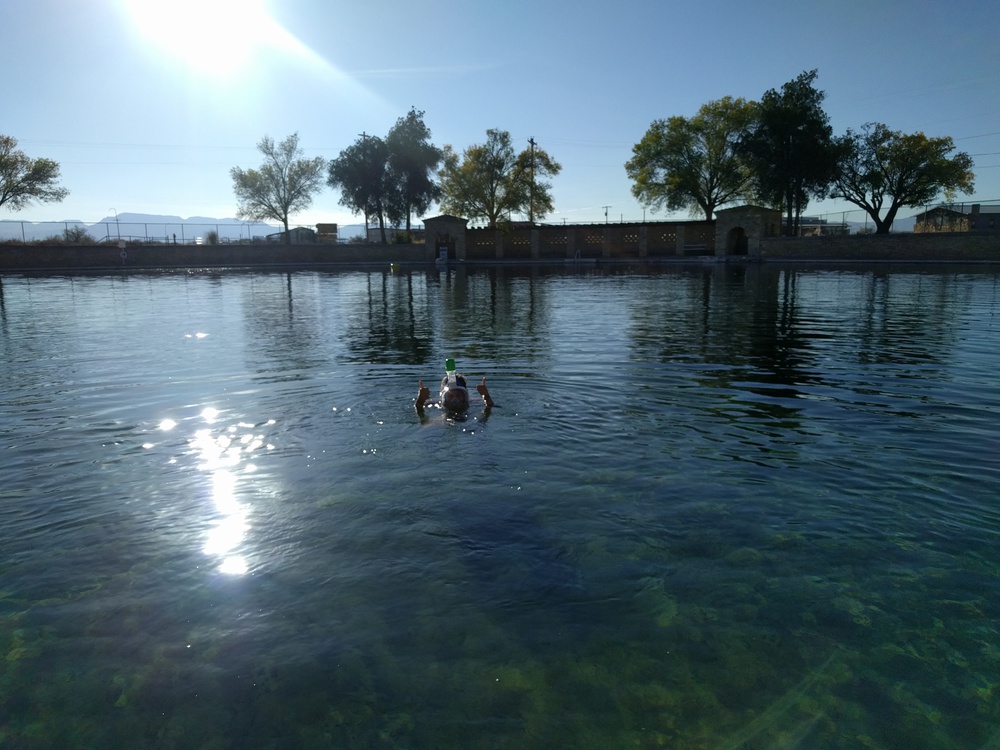 It makes you feel like you're going to space when you put it on, but actually works really well for checking stuff out underwater.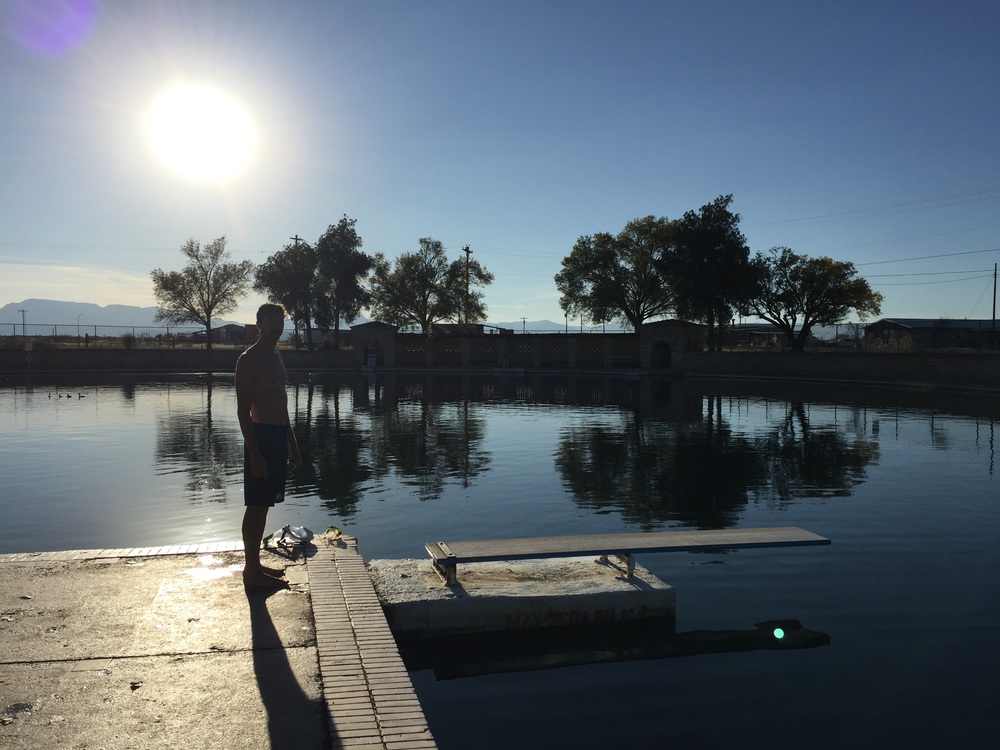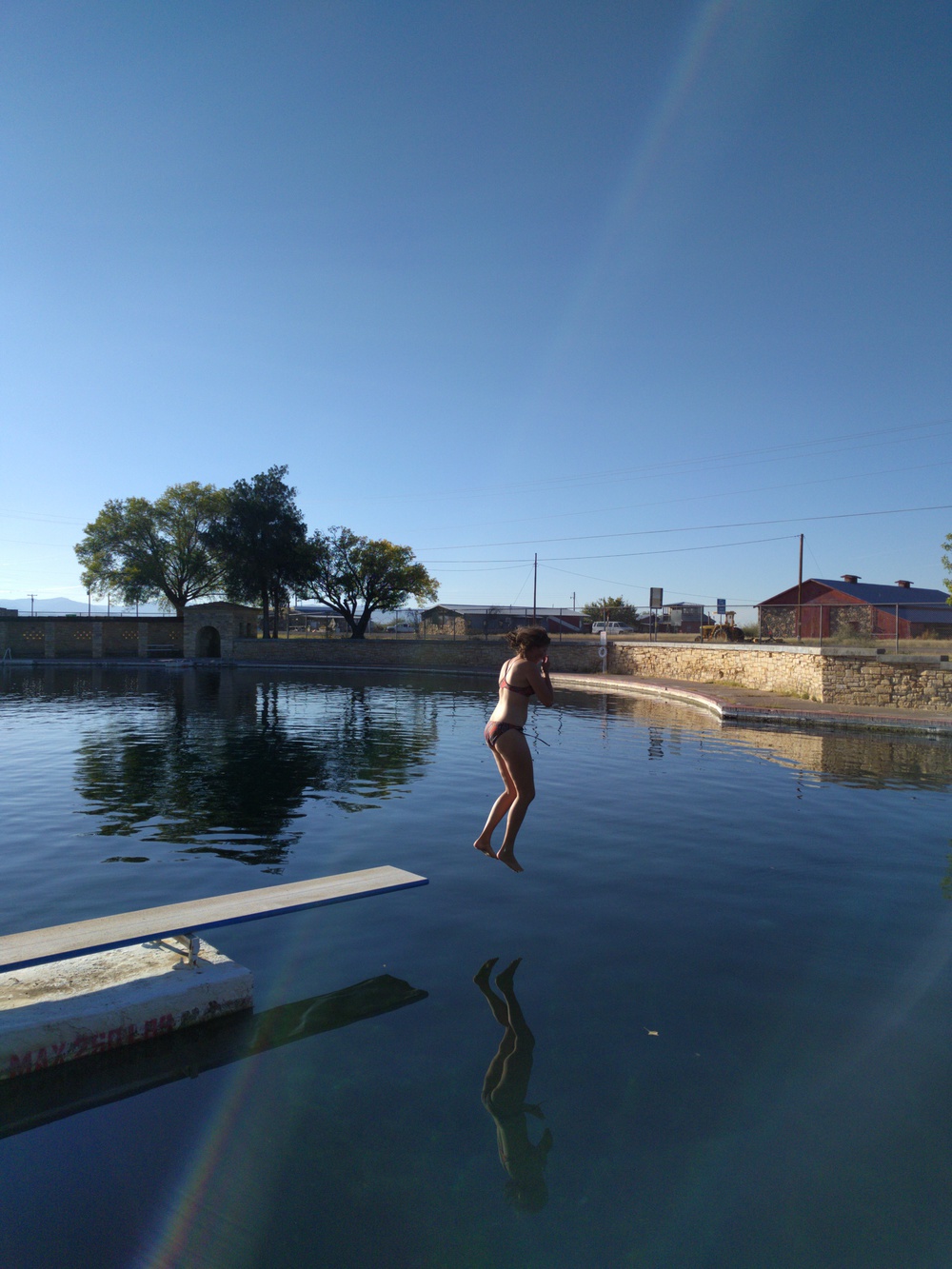 All cooled off, we were ready to get out of this giant state and on with the adventure. Just a few more long, straight roads and we'll be in New Mexico.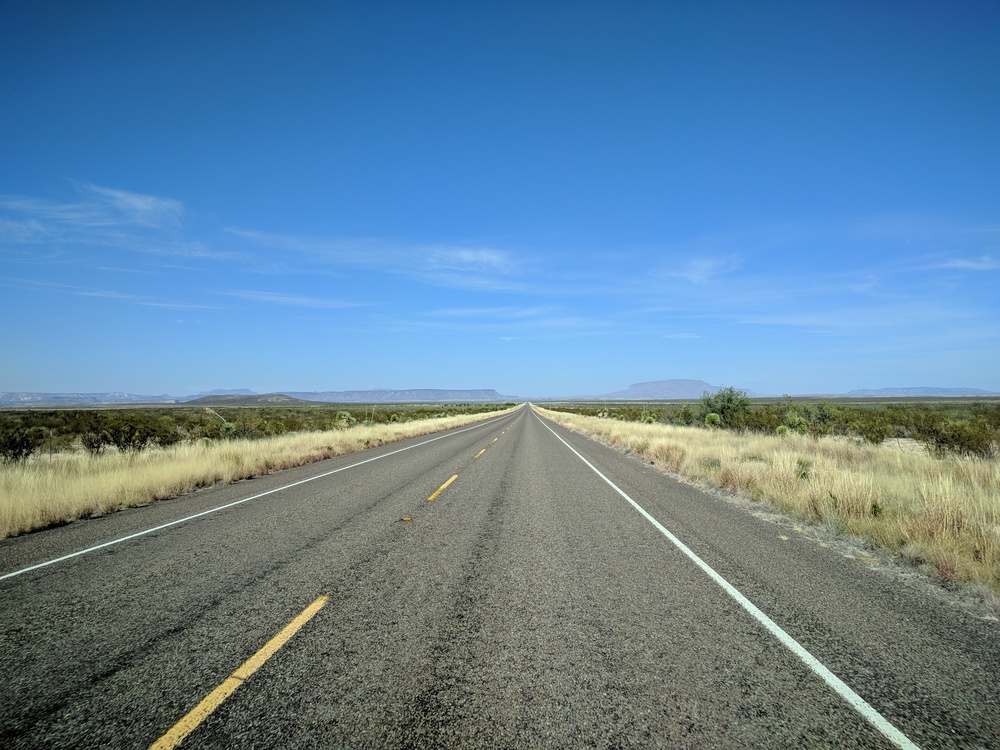 ---