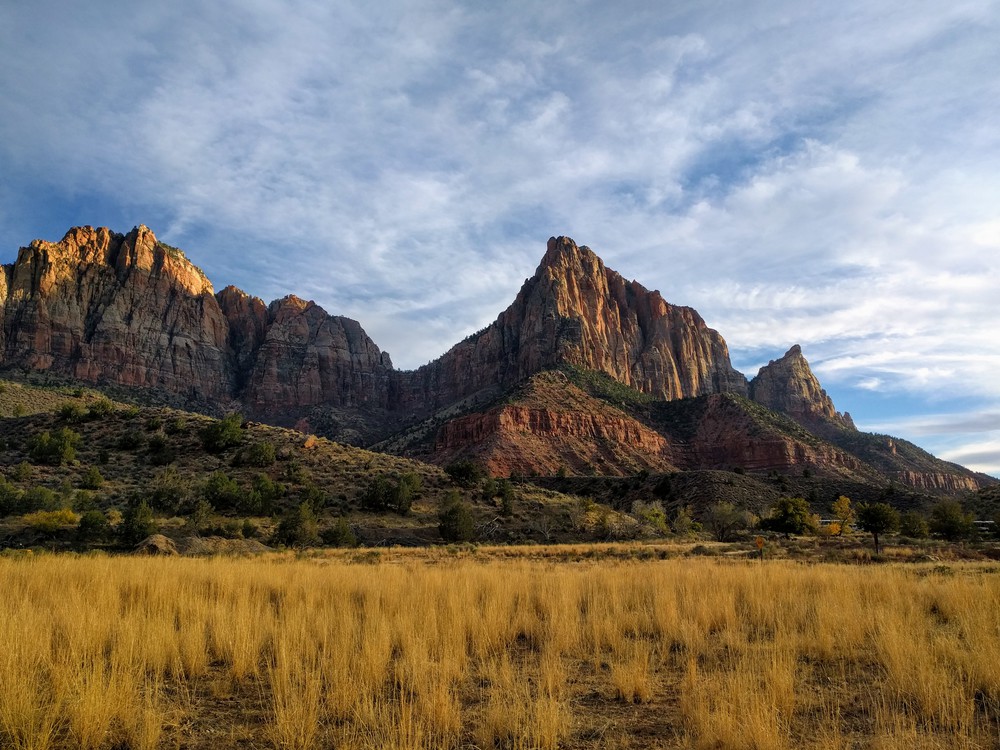 Parry Lodge and Day 1 in Zion
On Thanksgiving day we woke up at the Paria Ranch and decided to drive into Zion National Park which was an hour or so north. No one was around at Paria to pay so we just left a check pinned to the door. To get to Zion, we drove into the small town of Kanab, Utah, a popular place to film old Western movies in the 20th century. The town was more or less deserted, although passing through I noticed a sign at a local motel advertising $59 a night rates, so we stopped to inquire and ended up booking their last room at that rate for the night – a little Thanksgiving hotel celebration.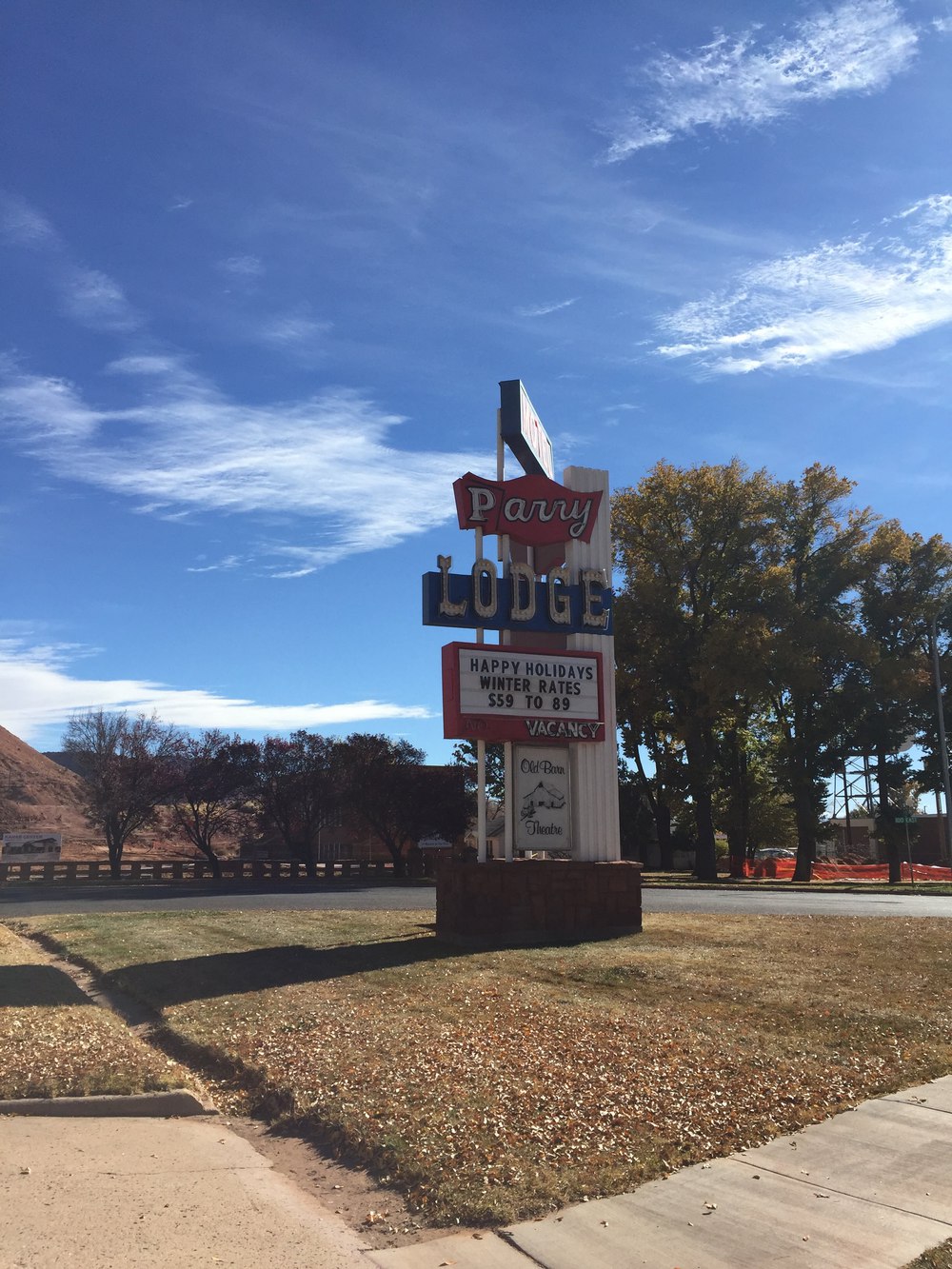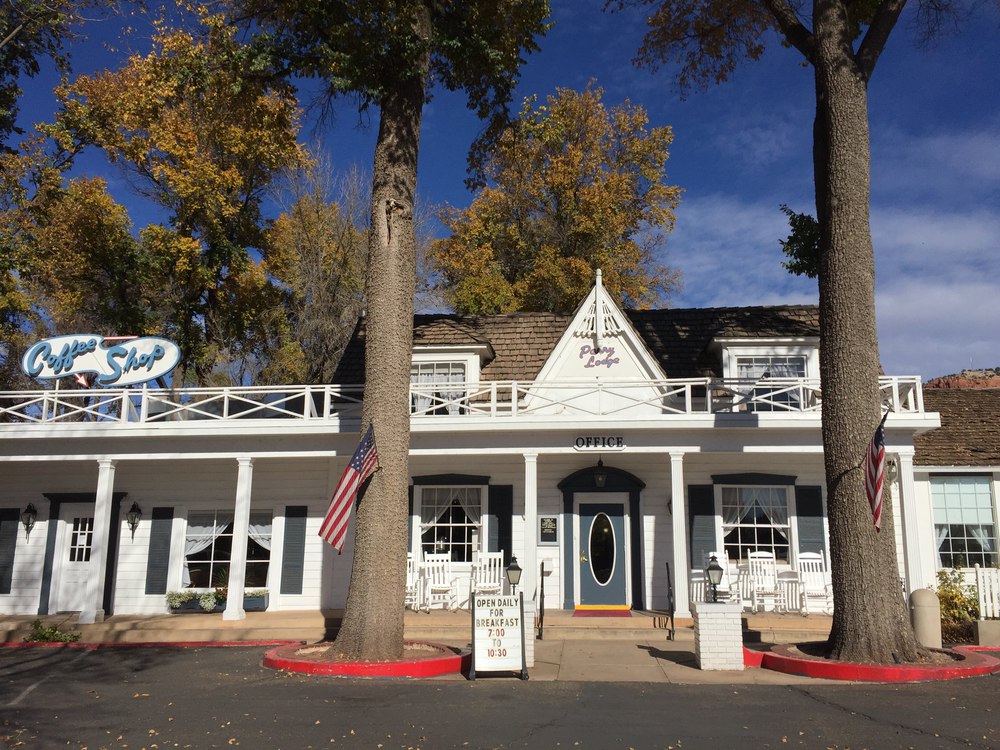 It was still early in the day, and the room wouldn't be ready until 4, so we decided to keep heading towards Zion.
We entered the park at the east entrance, a slightly more remote entrance compared to the south (which is where the visitors center is located). The east entrance took us into amazing sandstone canyons, through a mile or so long tunnel (which we barely escaped having to pay a special $15 RV escort for), and down crazy switchbacks into more canyonland.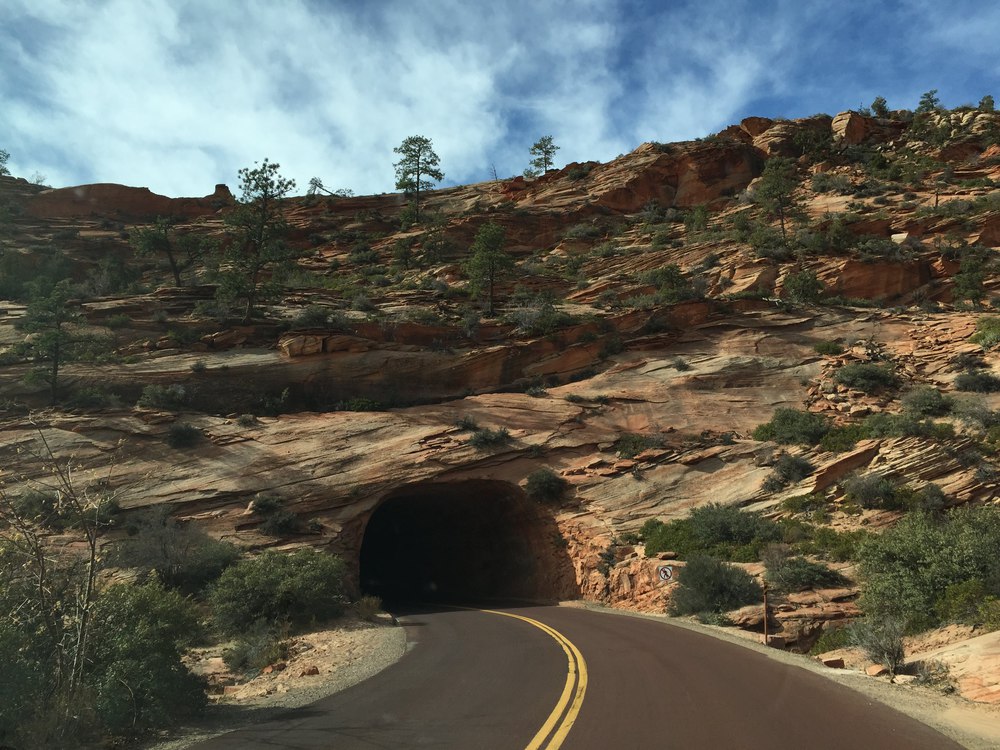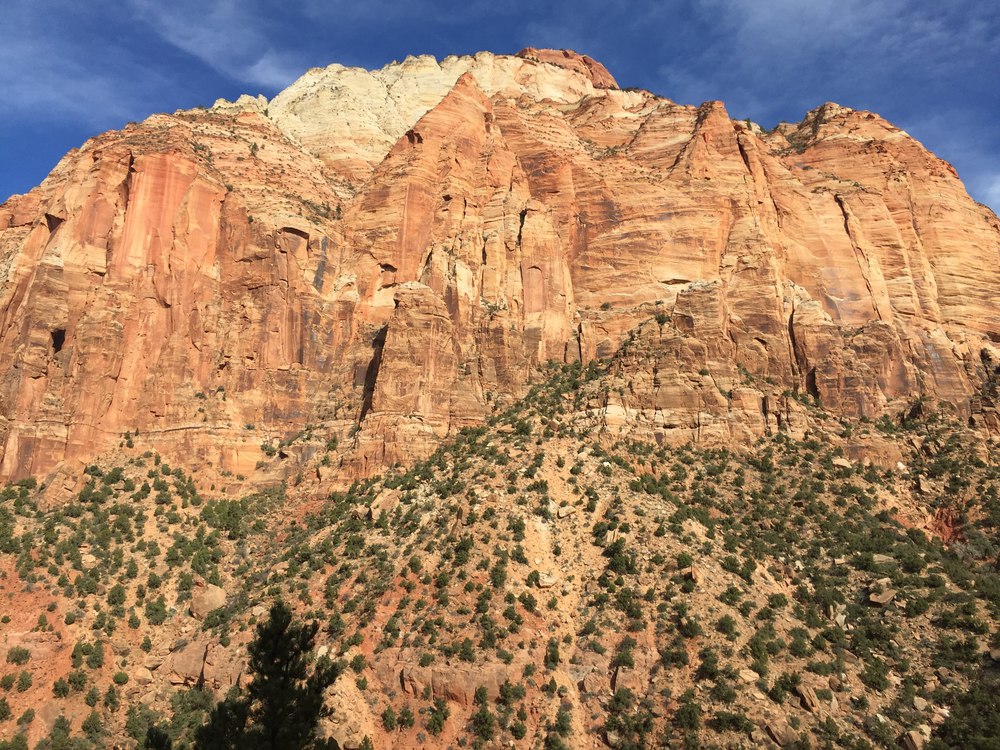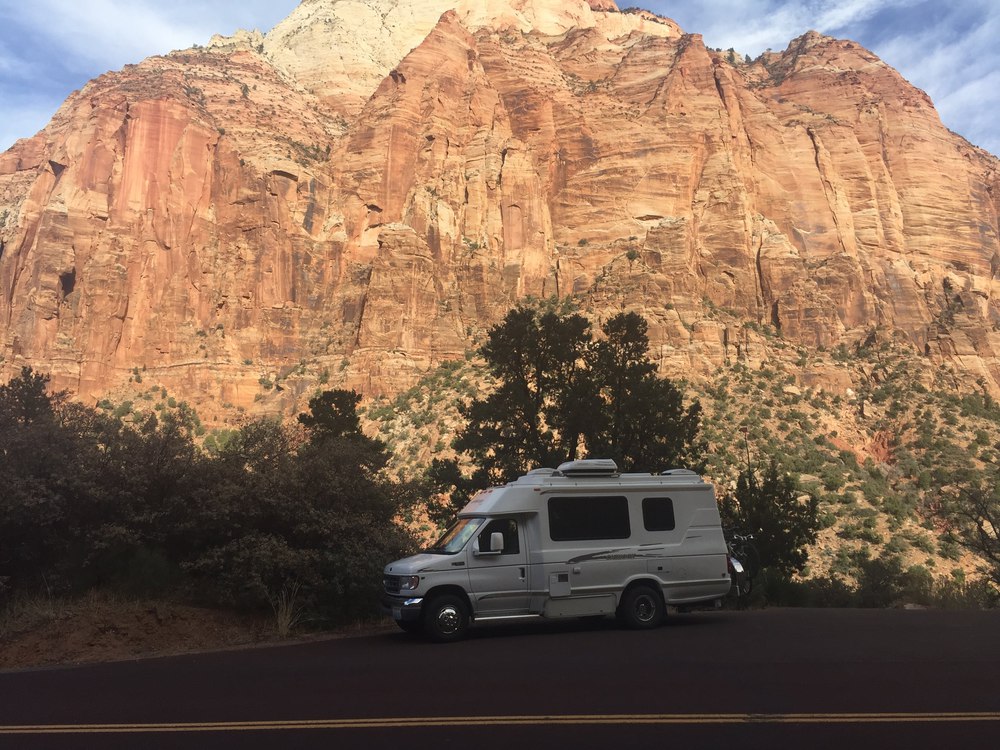 We stopped at one turnout to make lunch and then continued to the visitors center, which was swarming with people. To get away, we took a walk along the river and admired the clear water and amazing golden trees. It was kind of exciting to be in what felt like fall weather after some months of summer (not complaining).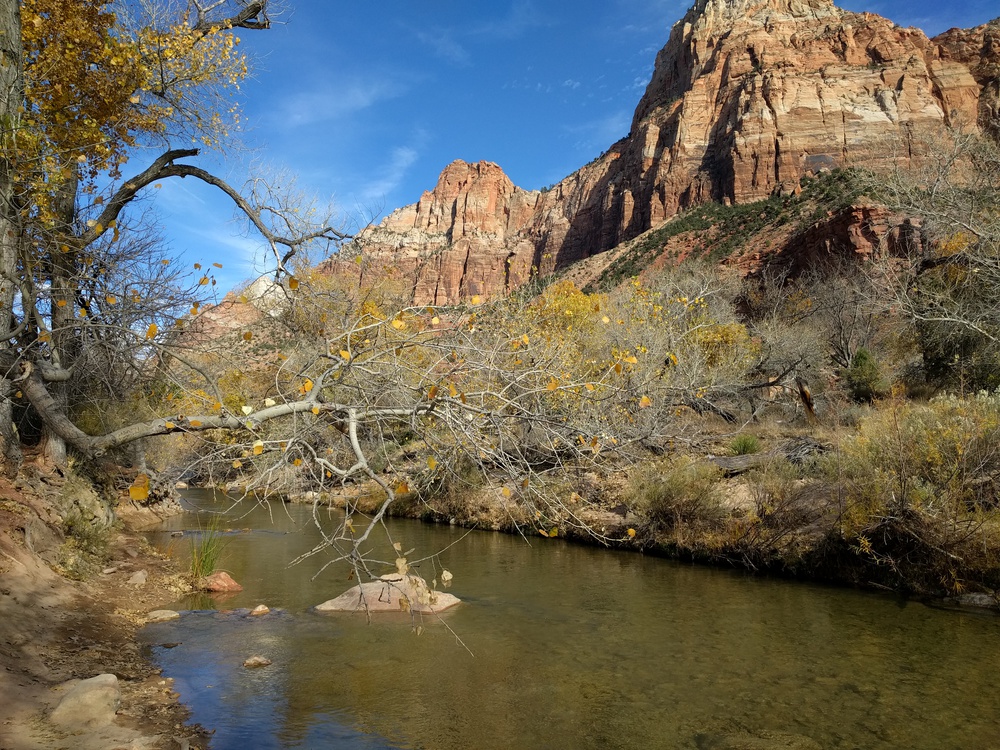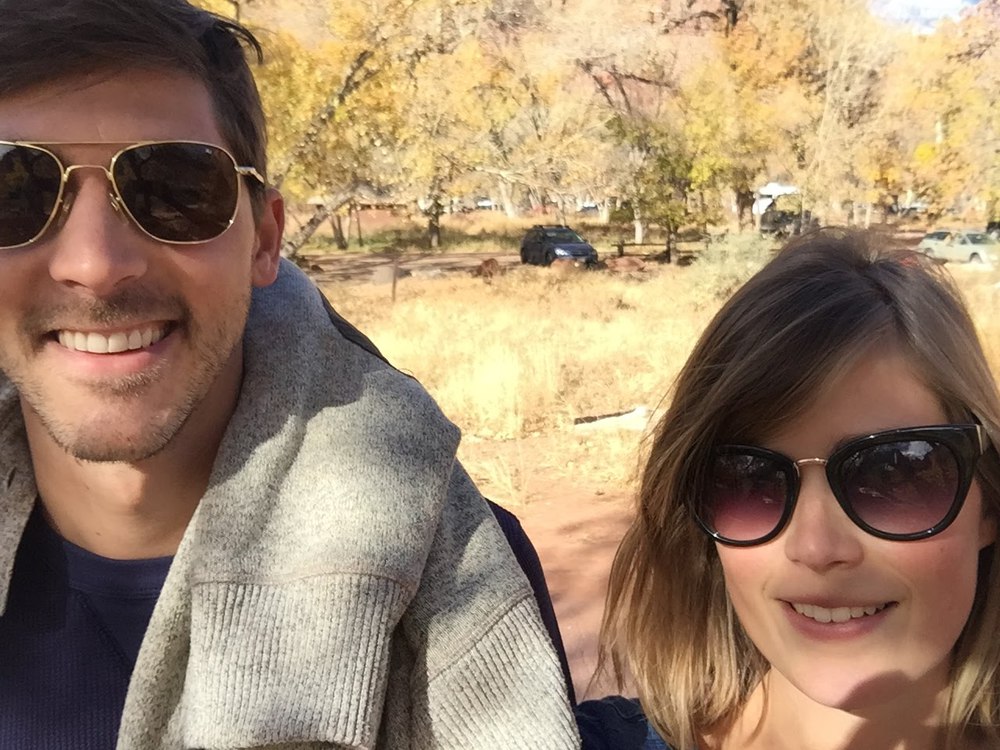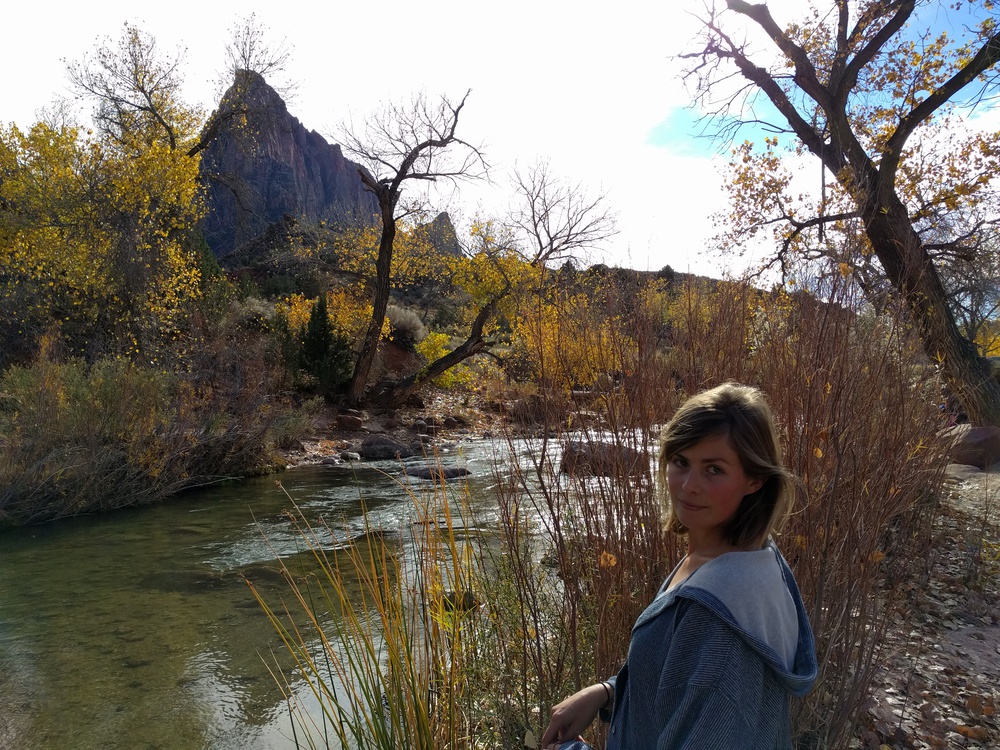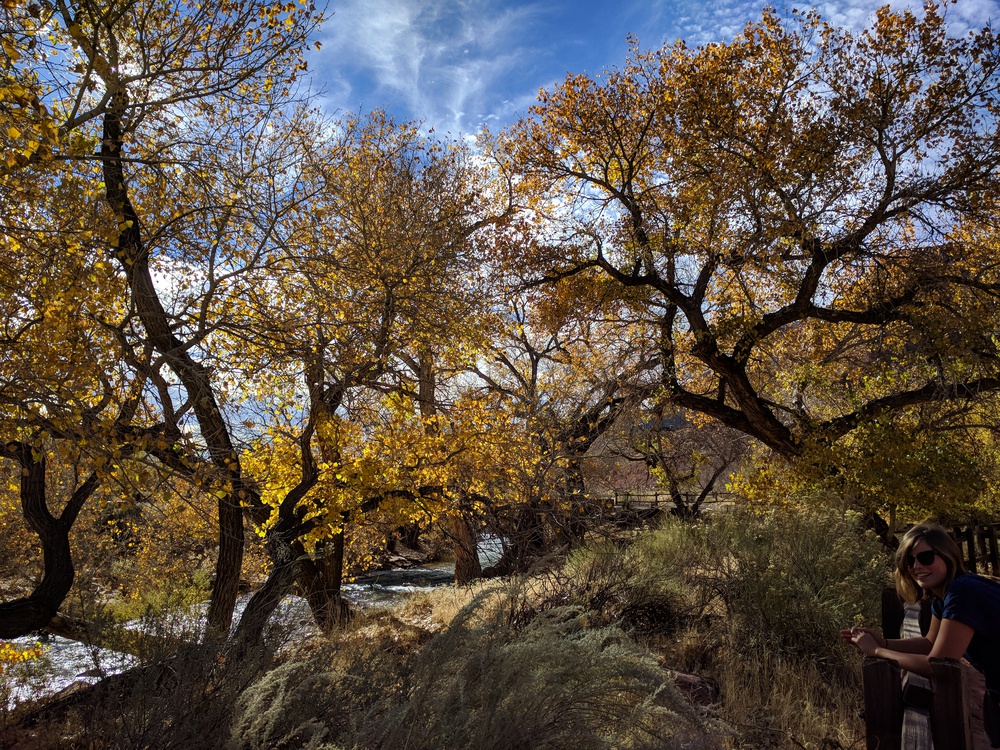 From there, I gave in to Dan's urging do an impromptu hike a couple miles up to a viewpoint. I overestimated my post food poisoning abilities and started to feel gross about halfway up, but alas we persisted and got to enjoy the last of the day from up high. I think it was worth it.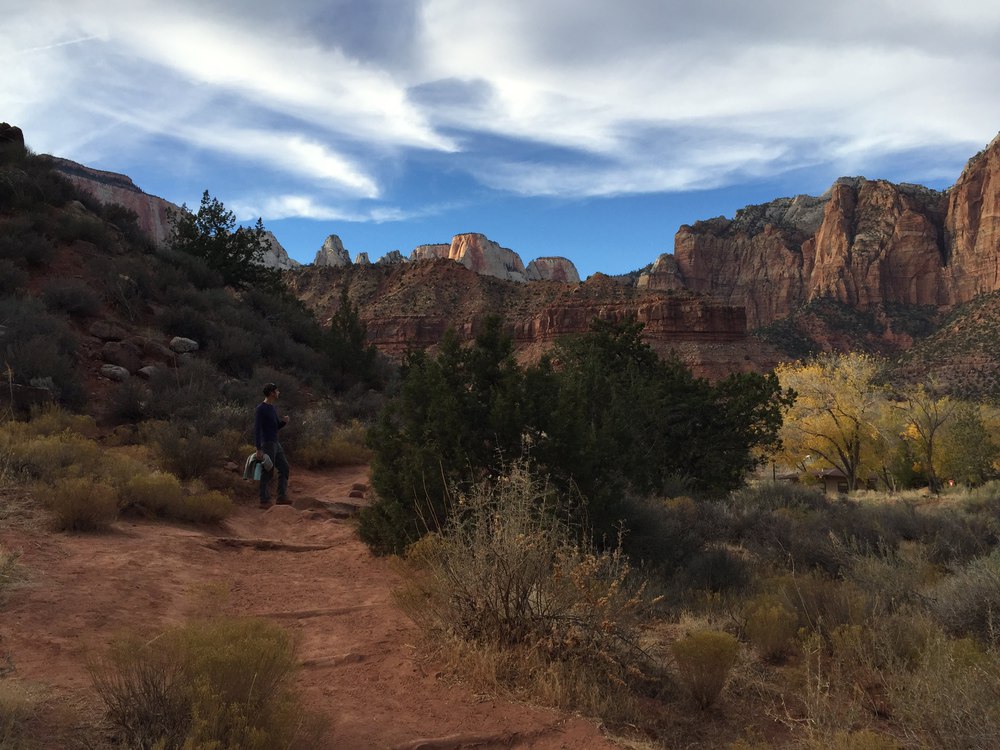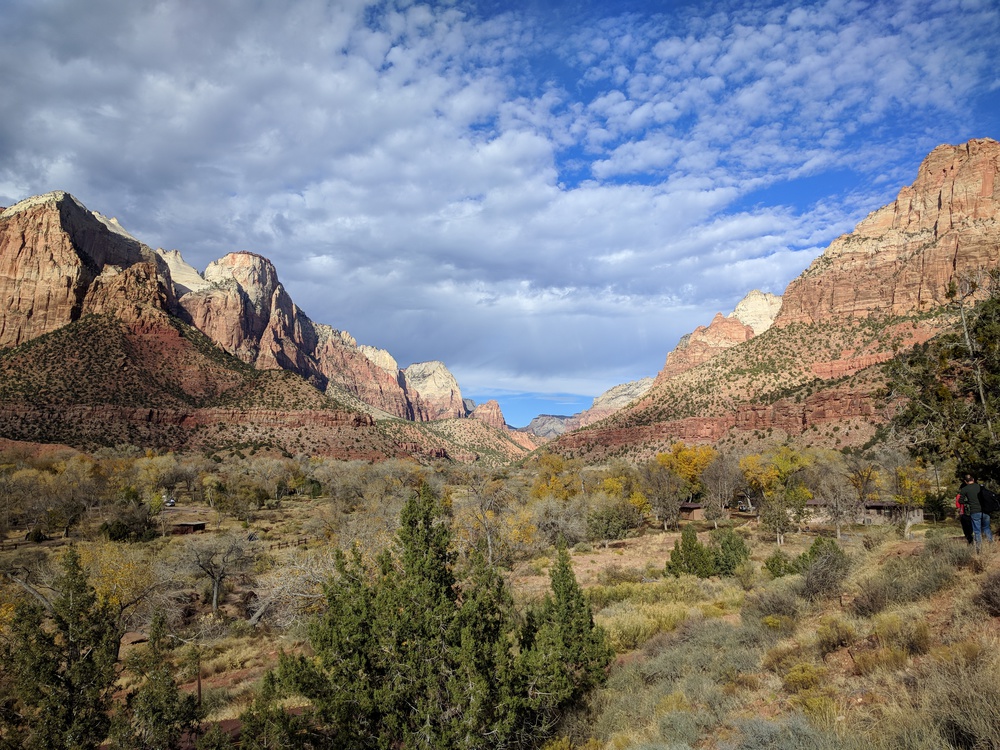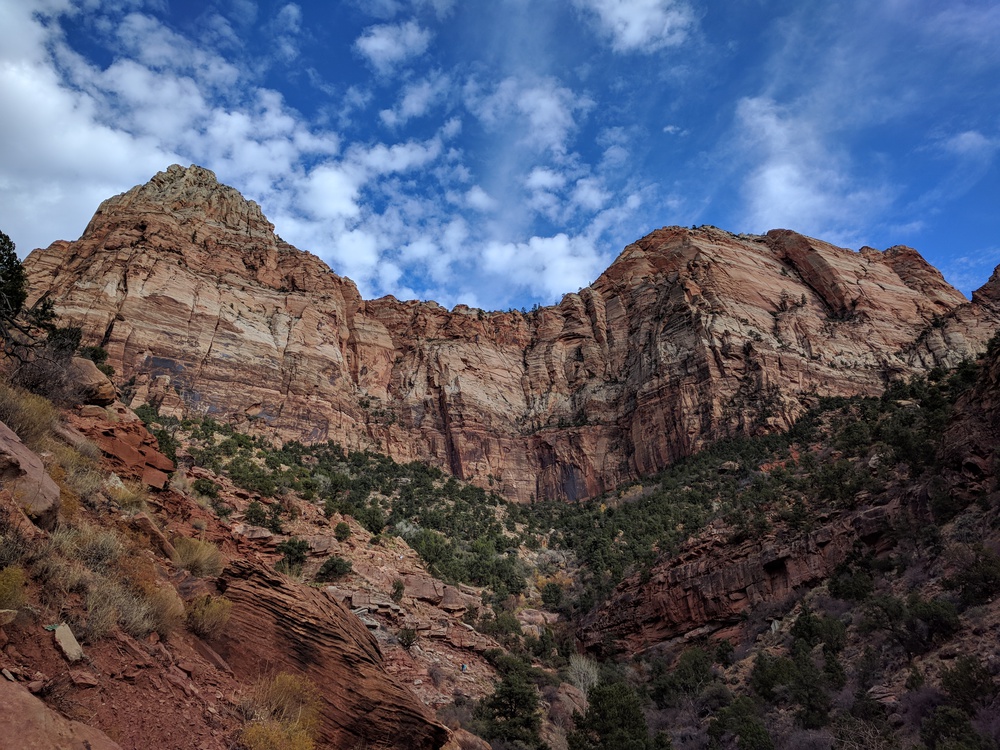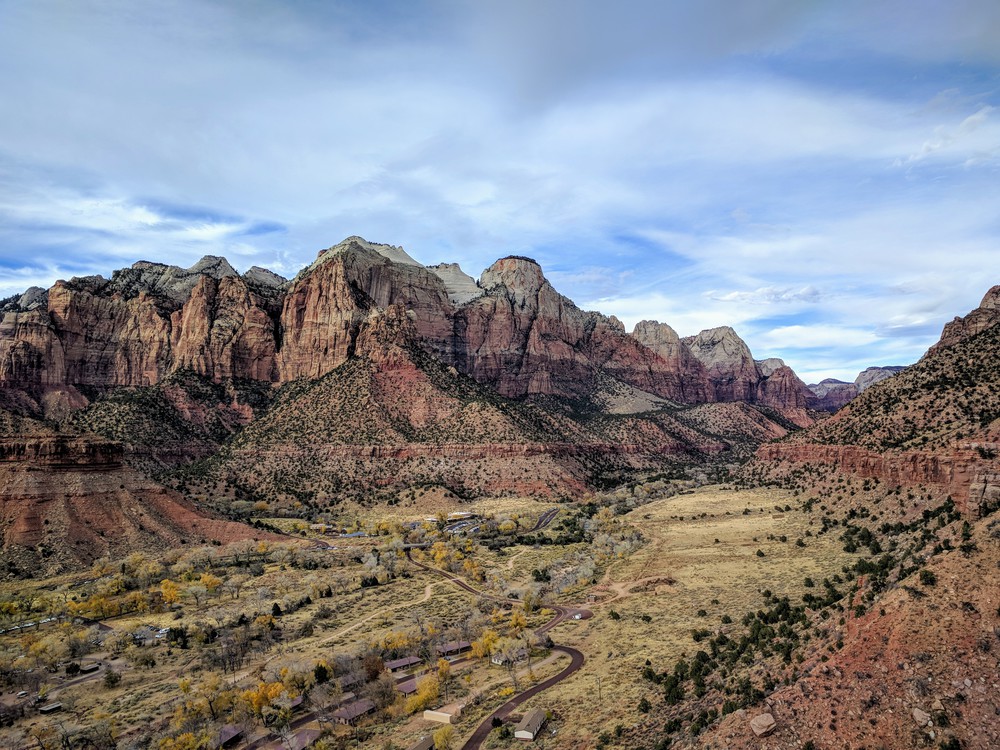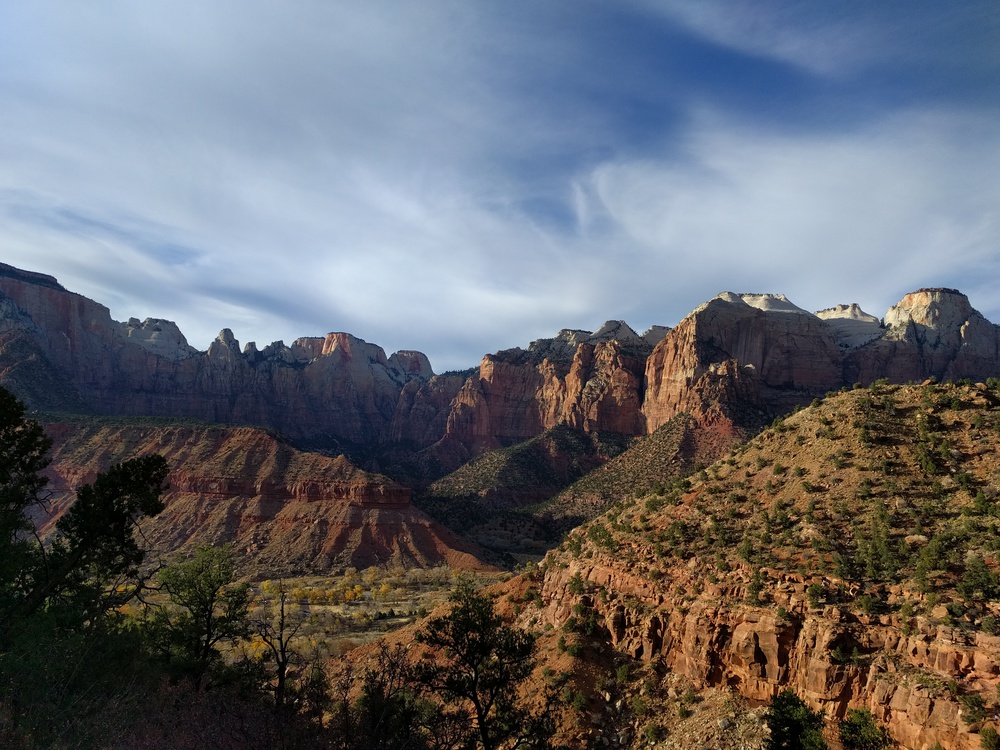 Bighorn sheep running across rocks: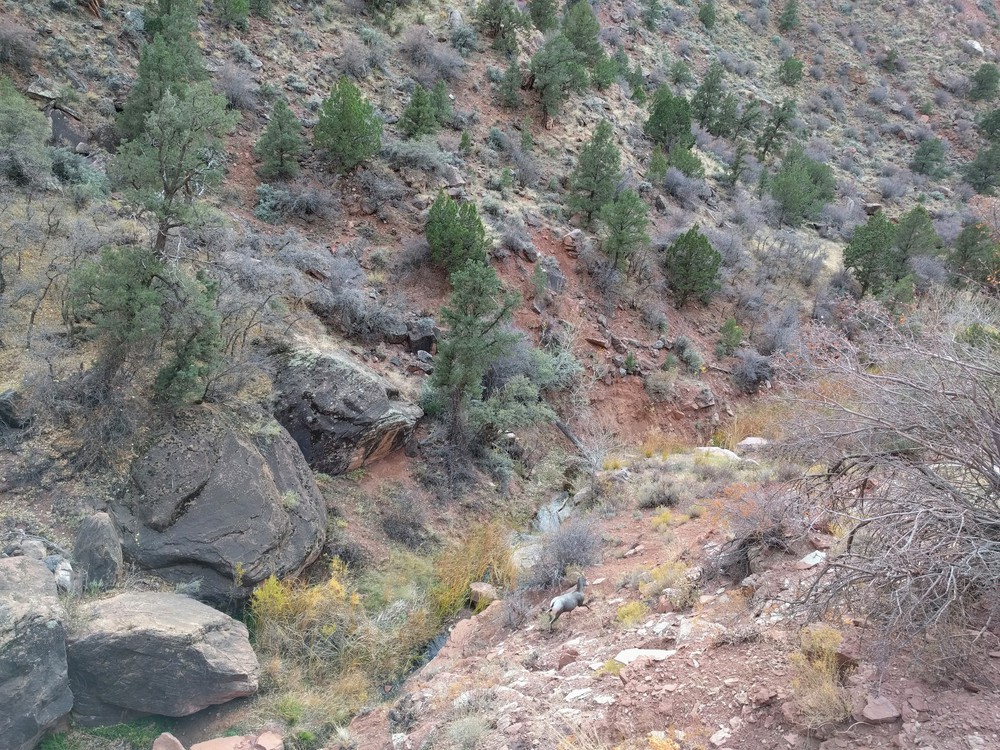 On the way down: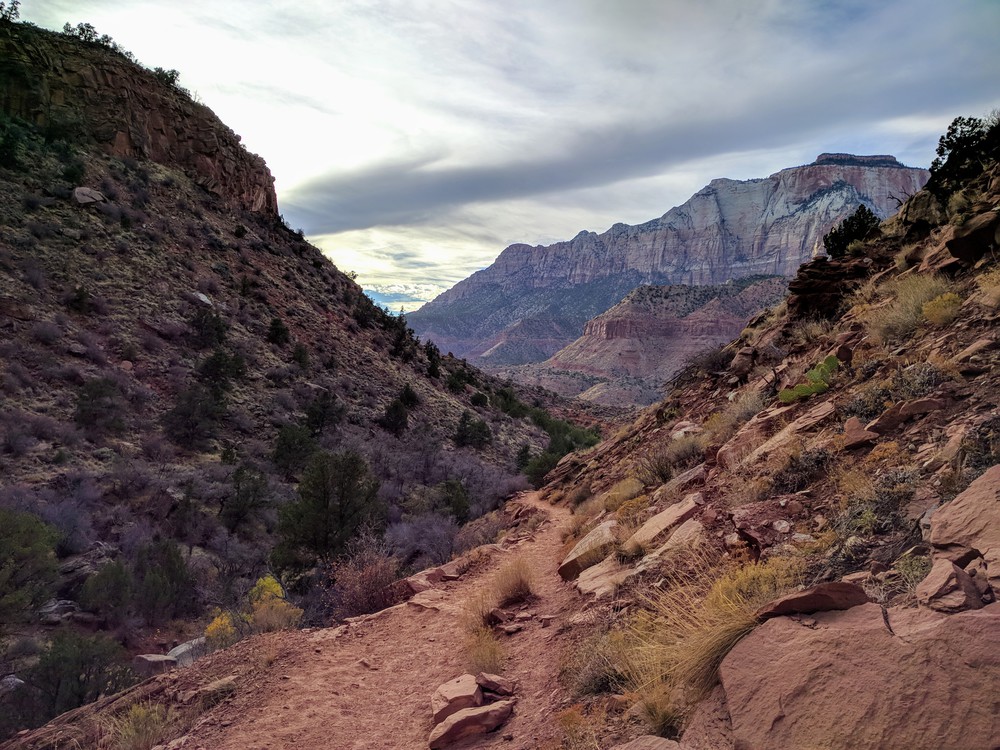 There is no denying Zion is beautiful. A guide book I have for National parks says that "while other great canyons awe with sheer size, Zion, a relatively smaller park, wows in a much more subtle manner, with artistry rather than magnitude, rock canvases and stone sculptures that seem crafted by some ancient Michaelangelo rather than the whim and fancy of nature." While the canyons we saw in the east edge of the park were super impressive, I do agree with this sentiment overall (especially after we spent another day in the park). The combination of the textures, colors and shapes of the landscape are beautiful and you really understand why the Mormons called it Zion - the promised land.
After sunset we drove back to Kanab to our room at the Parry Lodge. Dan got us some takeout from the only restaurant open. I had curry noodle soup, which was pretty good actually. We enjoyed the room, bed and TV for a memorable Thanksgiving.
The next day we walked around Kanab a little bit, filled up on water and headed towards Bryce Canyon!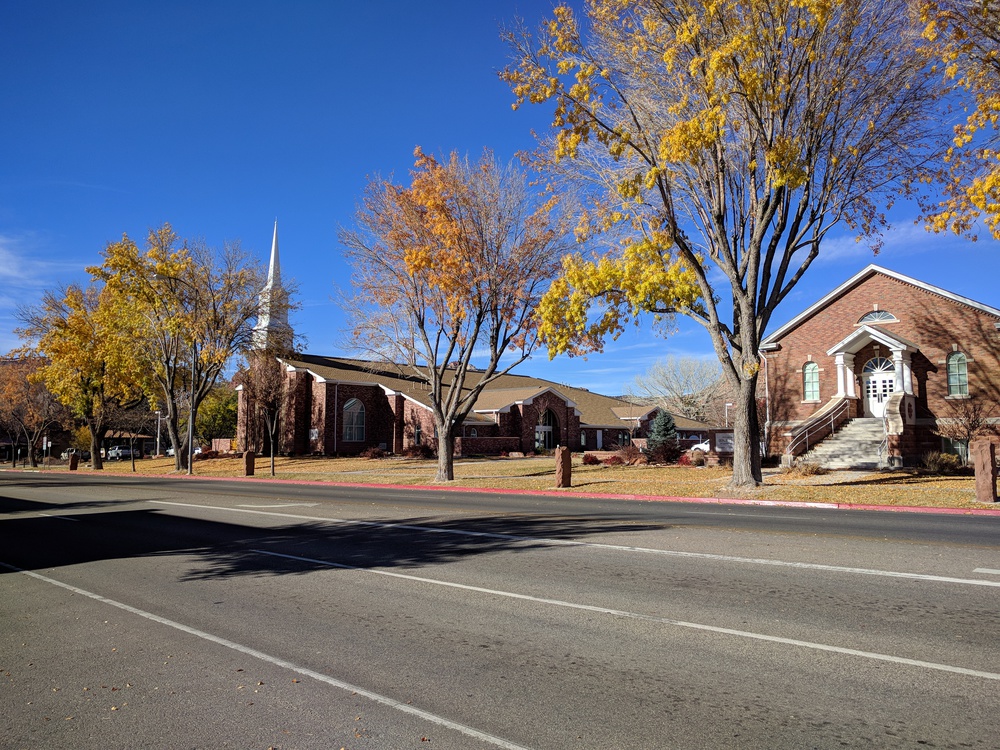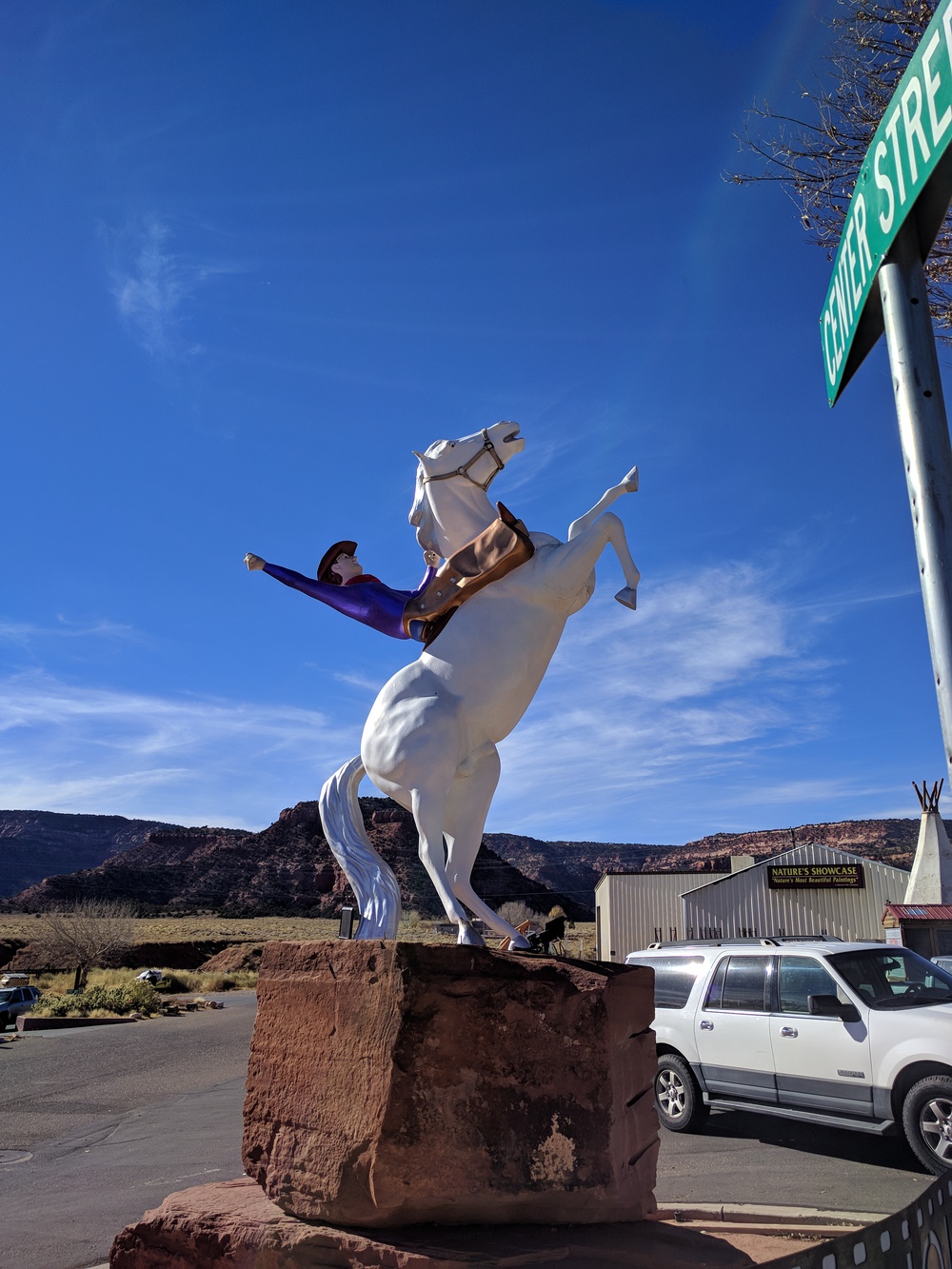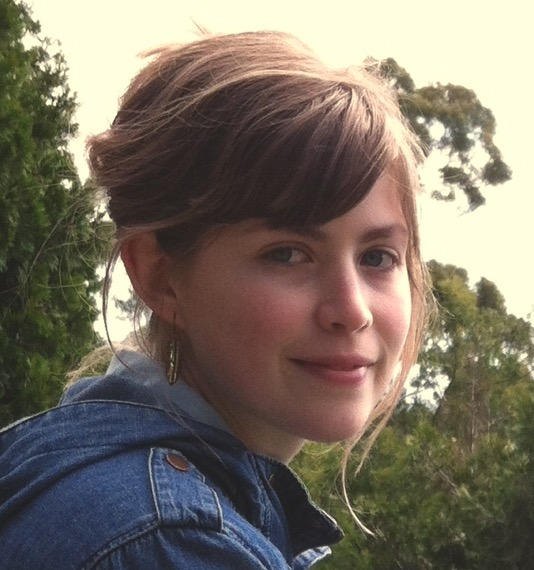 ---