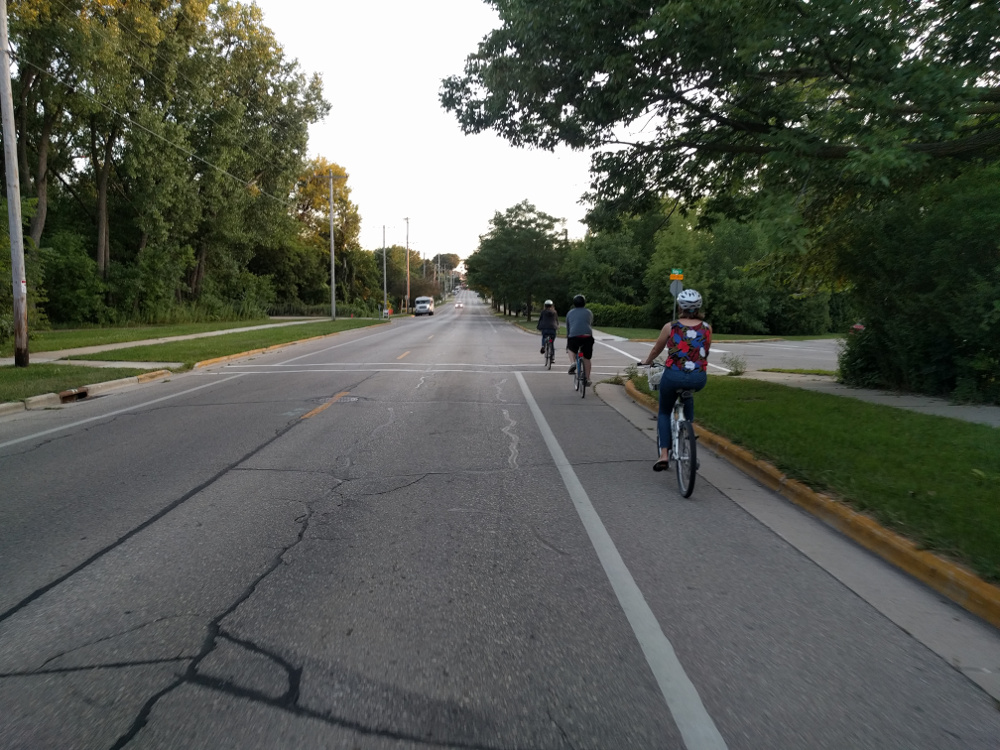 Madison, WI
Let's see... we left Omaha in the early afternoon, heading towards Madison. Driving through Iowa is actually very peaceful – rolling hills, endless corn fields and the occasional silo popping up.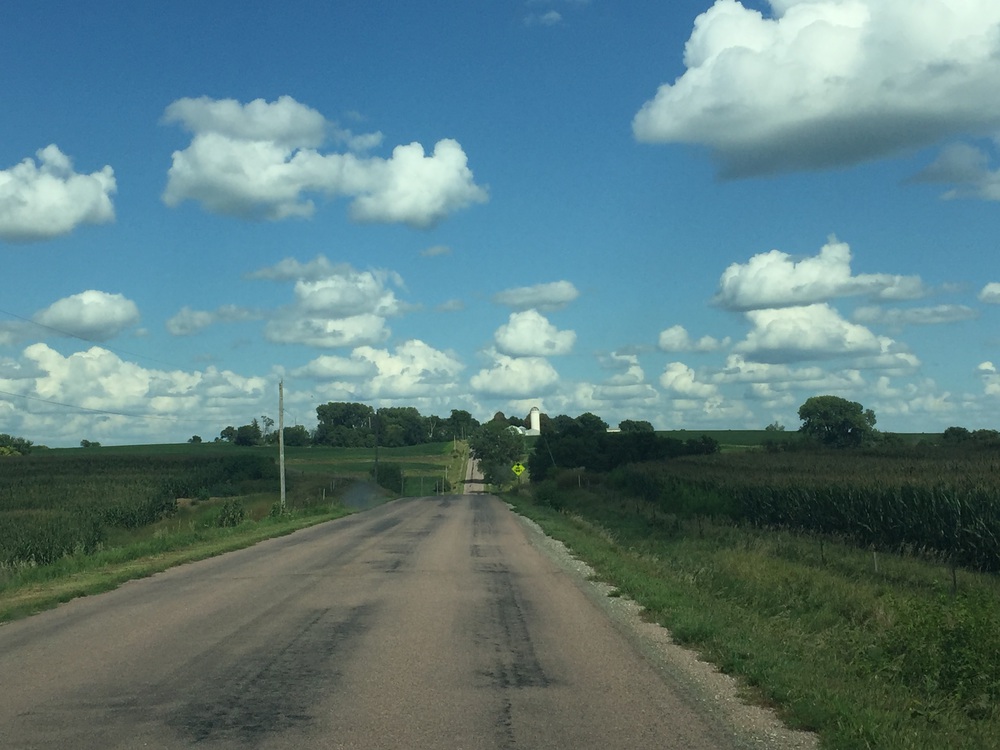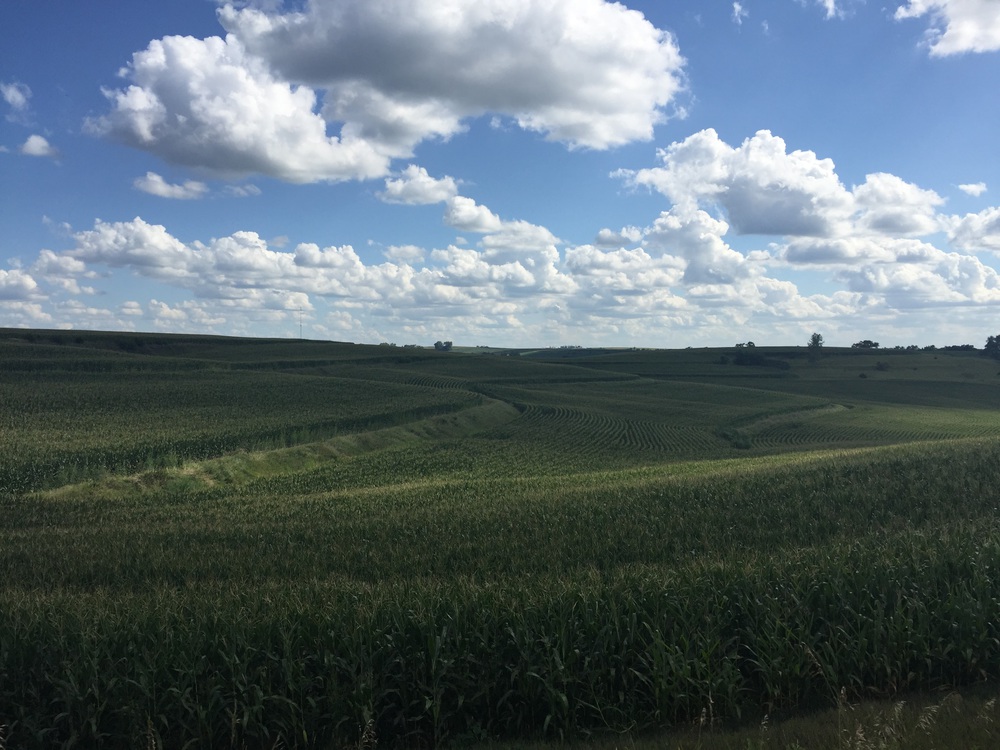 We stopped in Ames, Iowa (a college town and where my brother in law grew up) for a quick dinner and walk, then hopped back in the car and headed out of town towards a Wilderness Management Area to camp for the night. These are generally public hunting grounds that no one seems to use all that often, but also usually require a drive down a poorly maintained gravel road. We had a secluded and quiet spot by a pond.
In the morning we got up and continued east, stopping in Anamosa, Iowa at the National Motorcycle Museum. This place was pretty big and had cycles spanning from old-timey bicycles and early 20th century motorbikes to Evel Knievel and Easy Rider memorabilia. Dan took a lot of pictures (probably to share with his Dad and brother later). I liked the vintage bikes and decorated, over the top motos.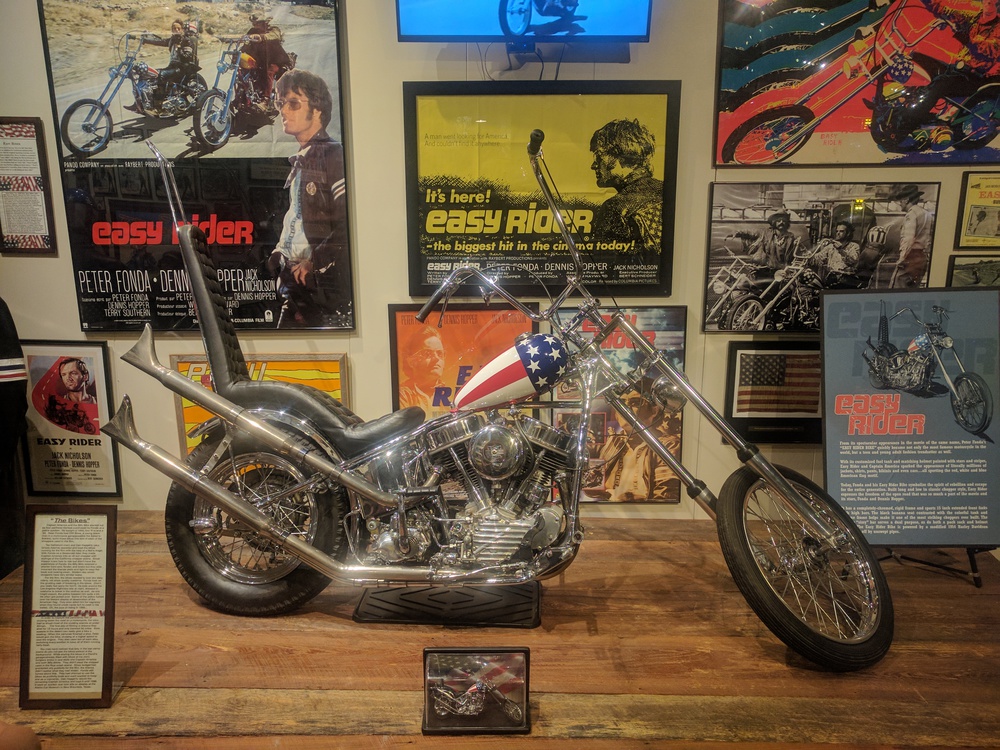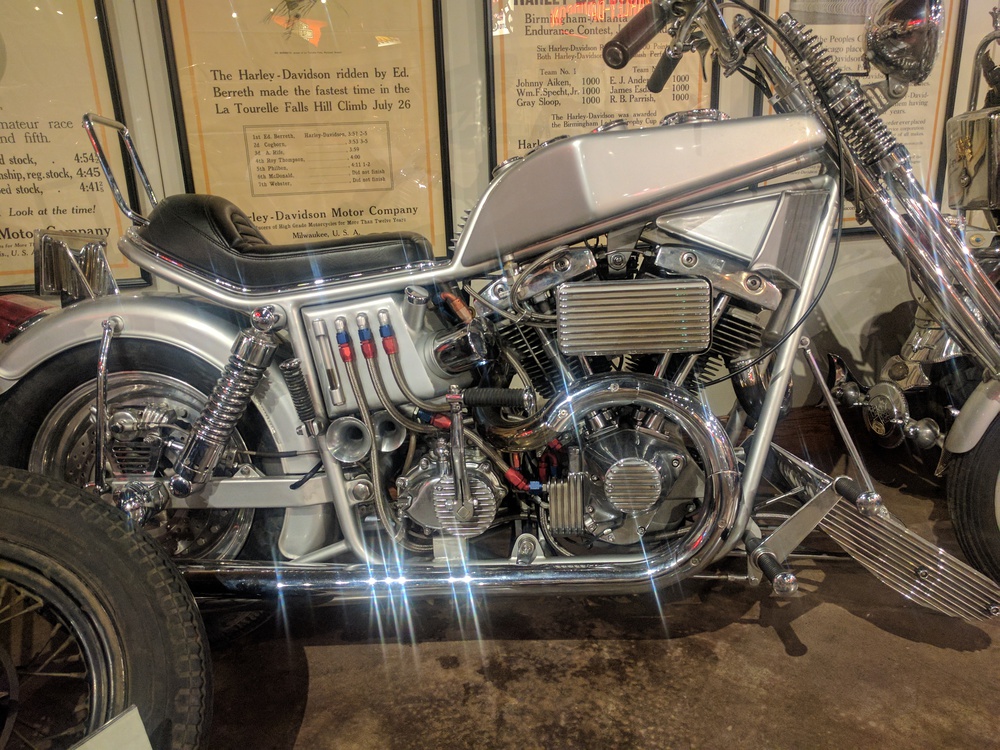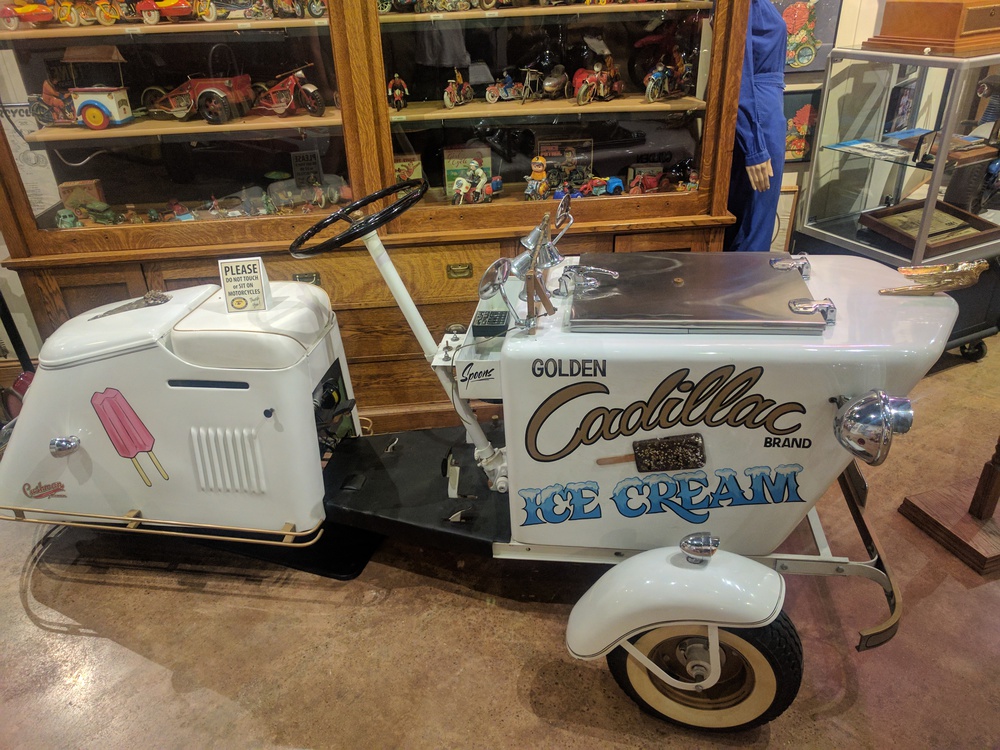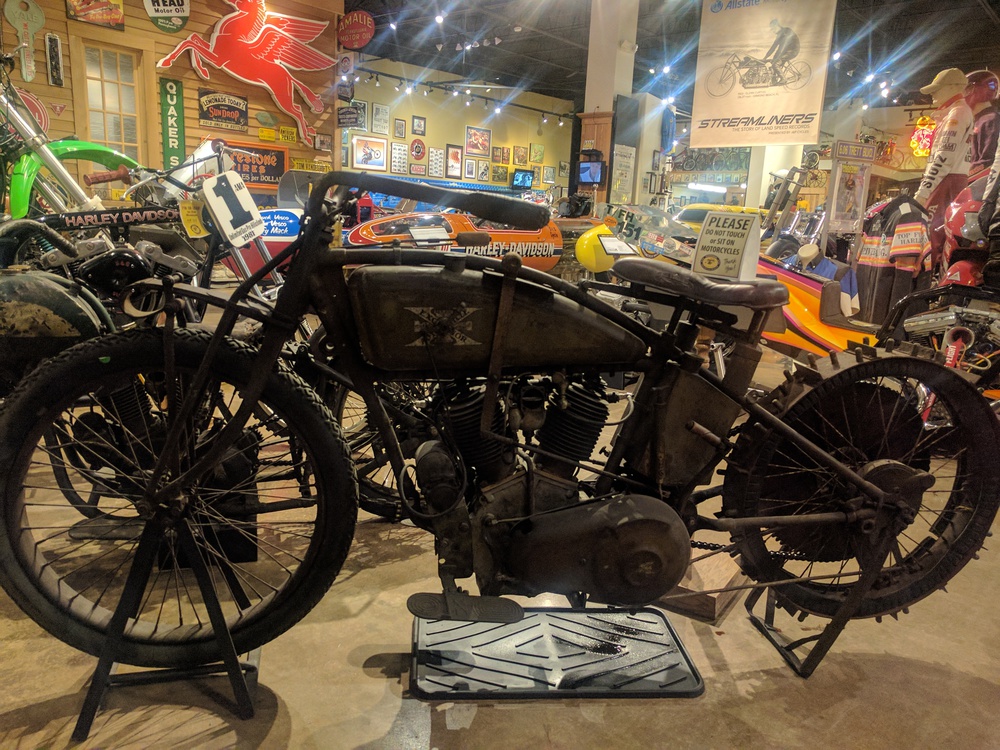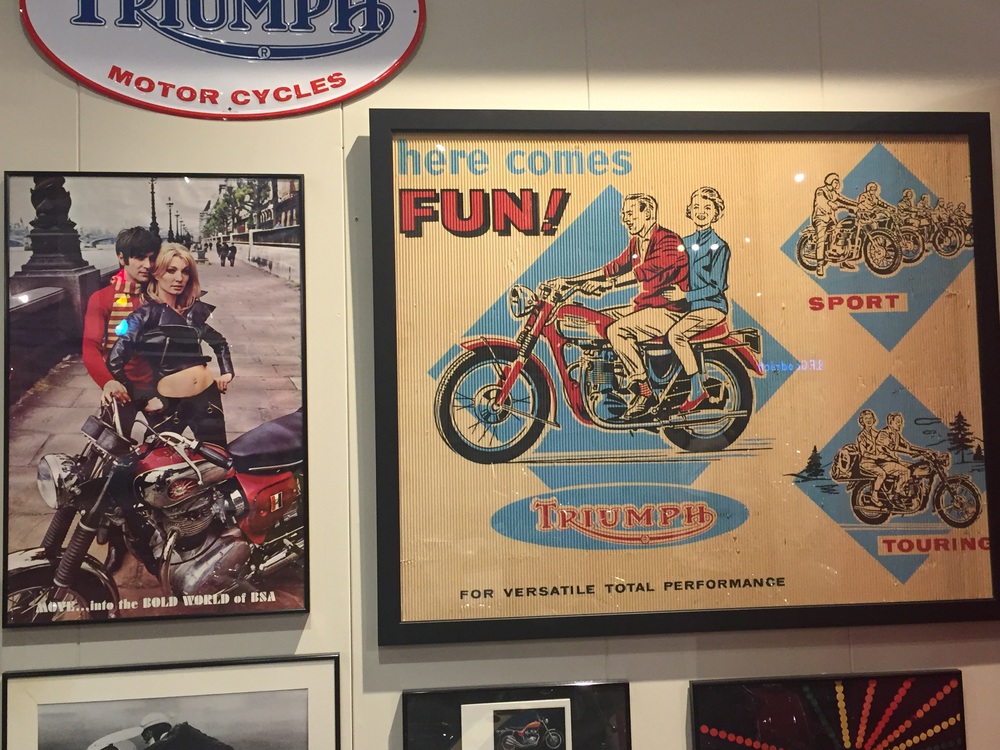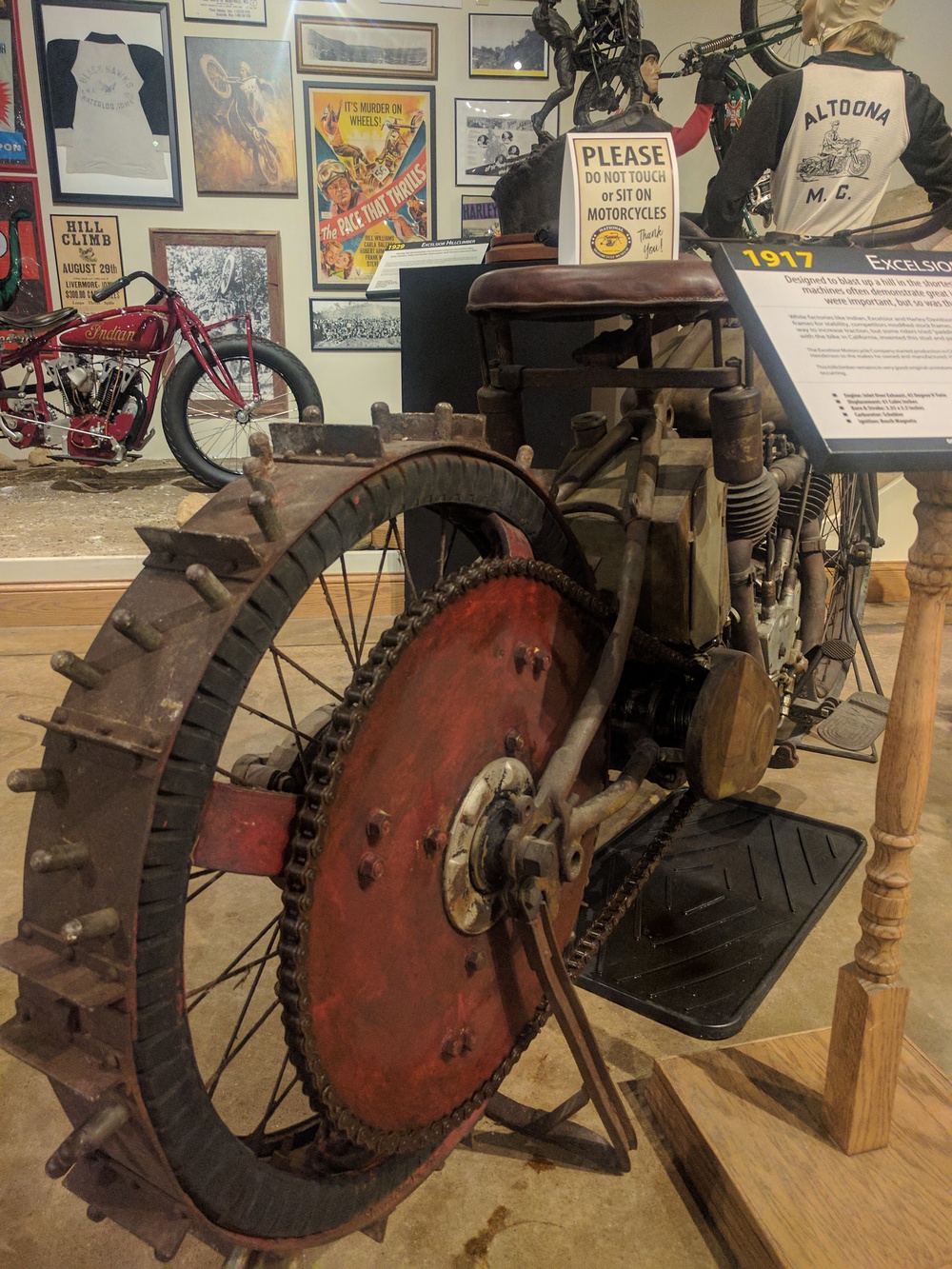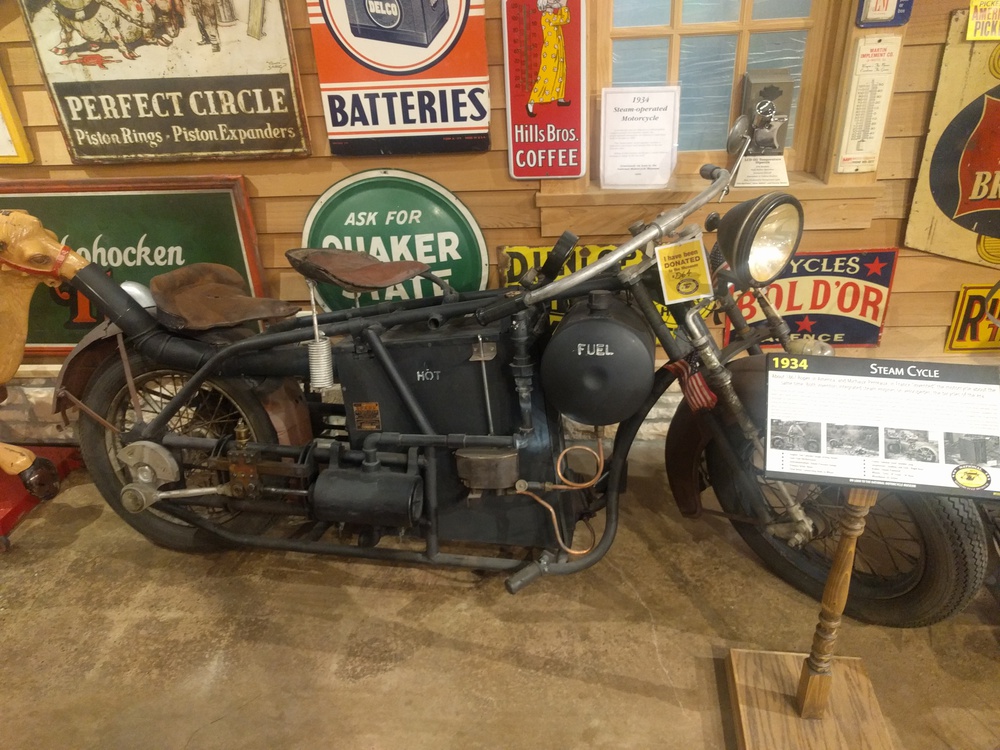 We arrived at Todd and Melissa's apartment in Madison in the early evening, spent some time catching up and then headed over to a local beer establishment for tasty local beer. We tried to ride bikes over but quickly realized my front wheel was bent, what we think was the result of one of us (I won't point out who) backing up over a curb. After a beer, we went a few doors down to Tex Tubb's Taco Palace, which was really good.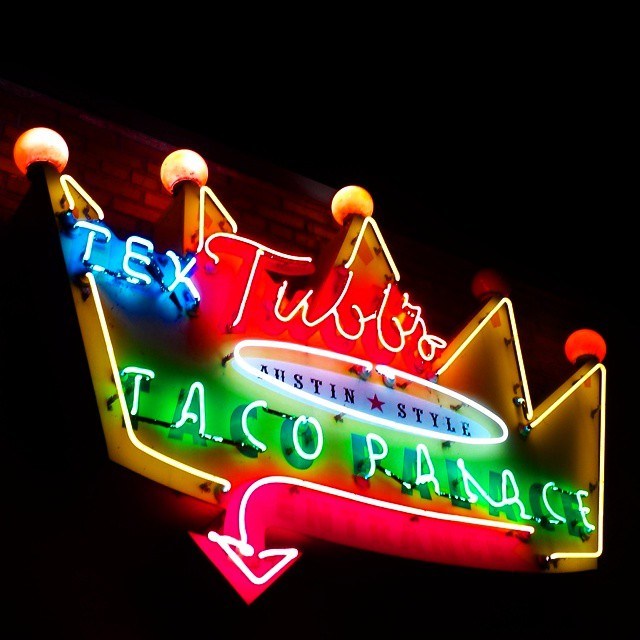 In the morning, Todd took us on a tour of Epic Systems, his workplace and an employer of over 9,500 people (they develop medical software). Their campus, as they call it, transcends the term "office," as it is a compound of uniquely themed buildings and structures. Themes include Alice in Wonderland, Harry Potter, Heaven, Celestial, Sky/Earth/Cave/Magma building, Wild West, Fairytale, Oxford and Wizard of Oz – which is currently in progress. It goes on. He showed us the giant, underground auditorium, the cafeteria built to model an old fashioned train station and the old train car sitting outside where I guess you can just go and eat your lunch or play a game of chess.
Alice in Wonderland:


Dan and Golum on "Cave" floor: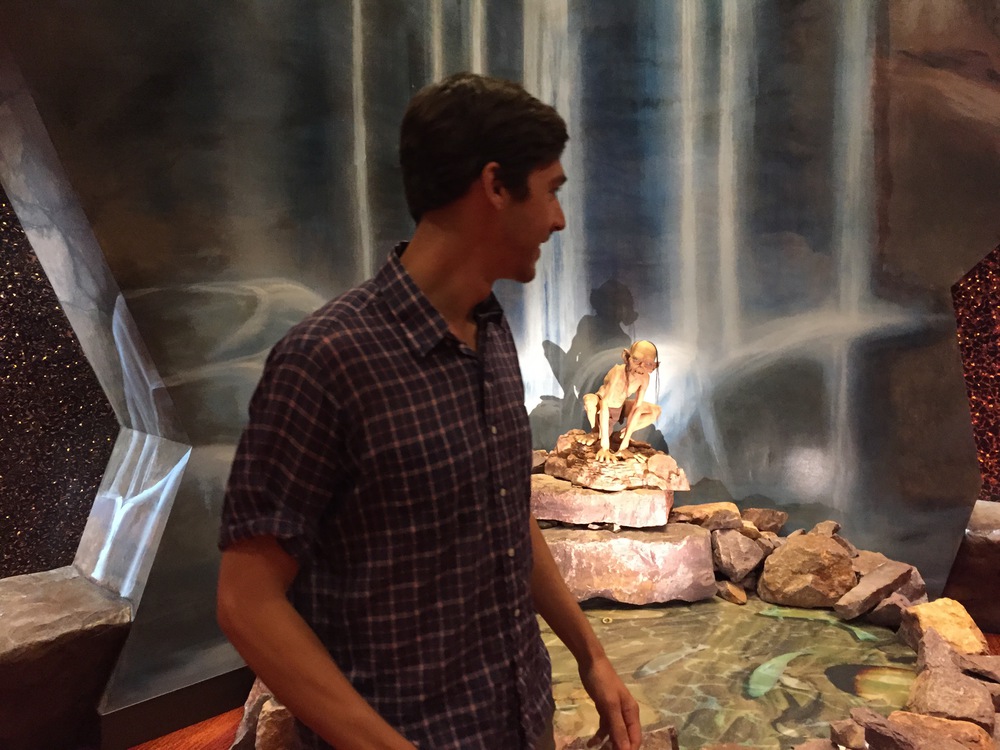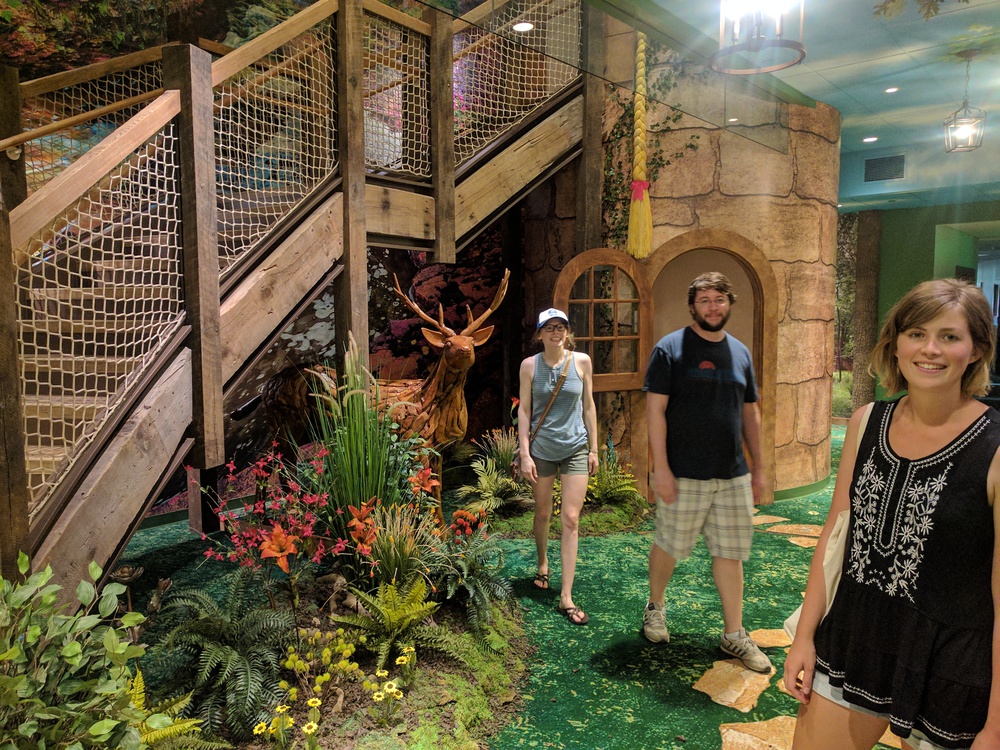 Harry Potter staircase: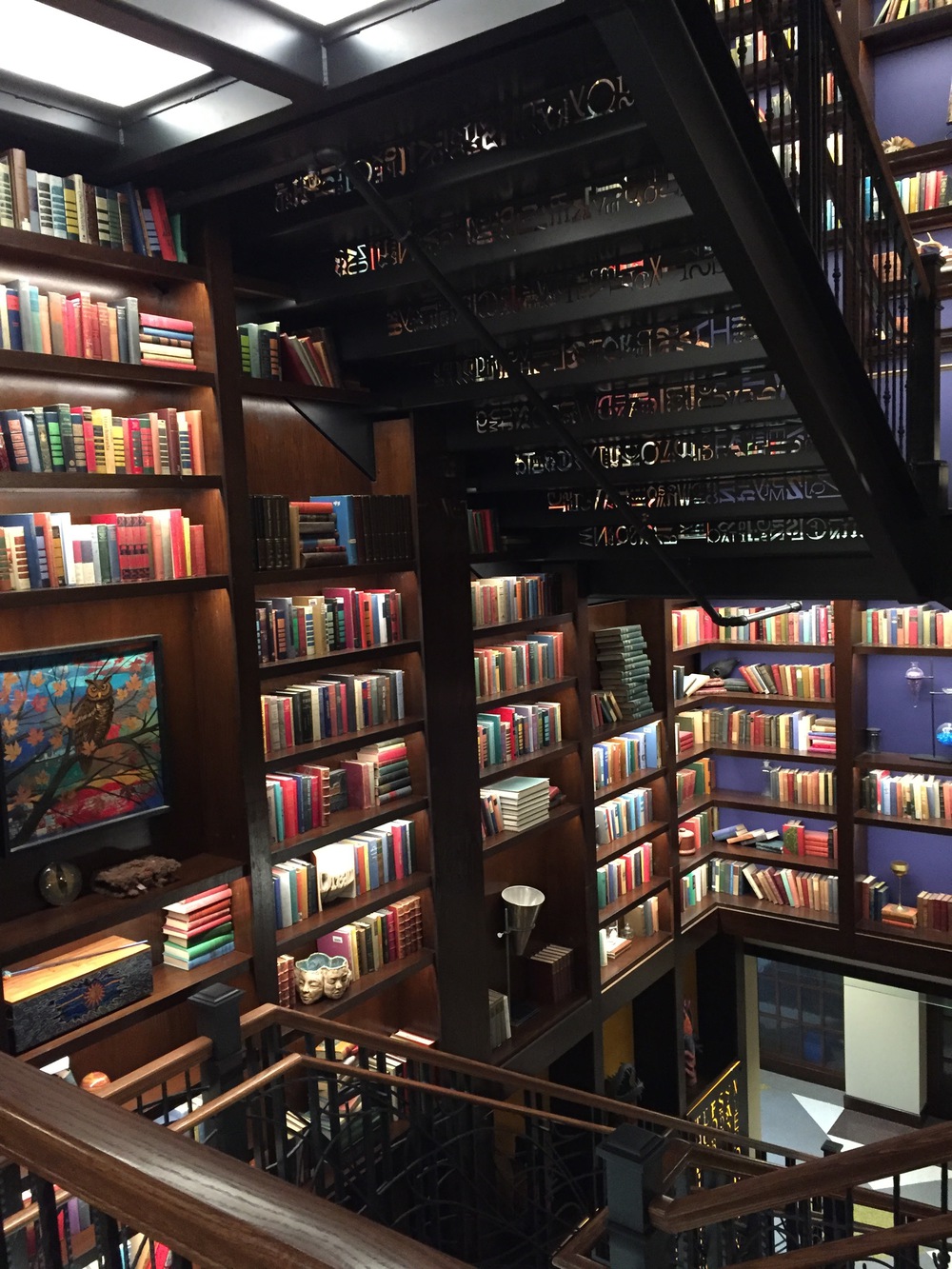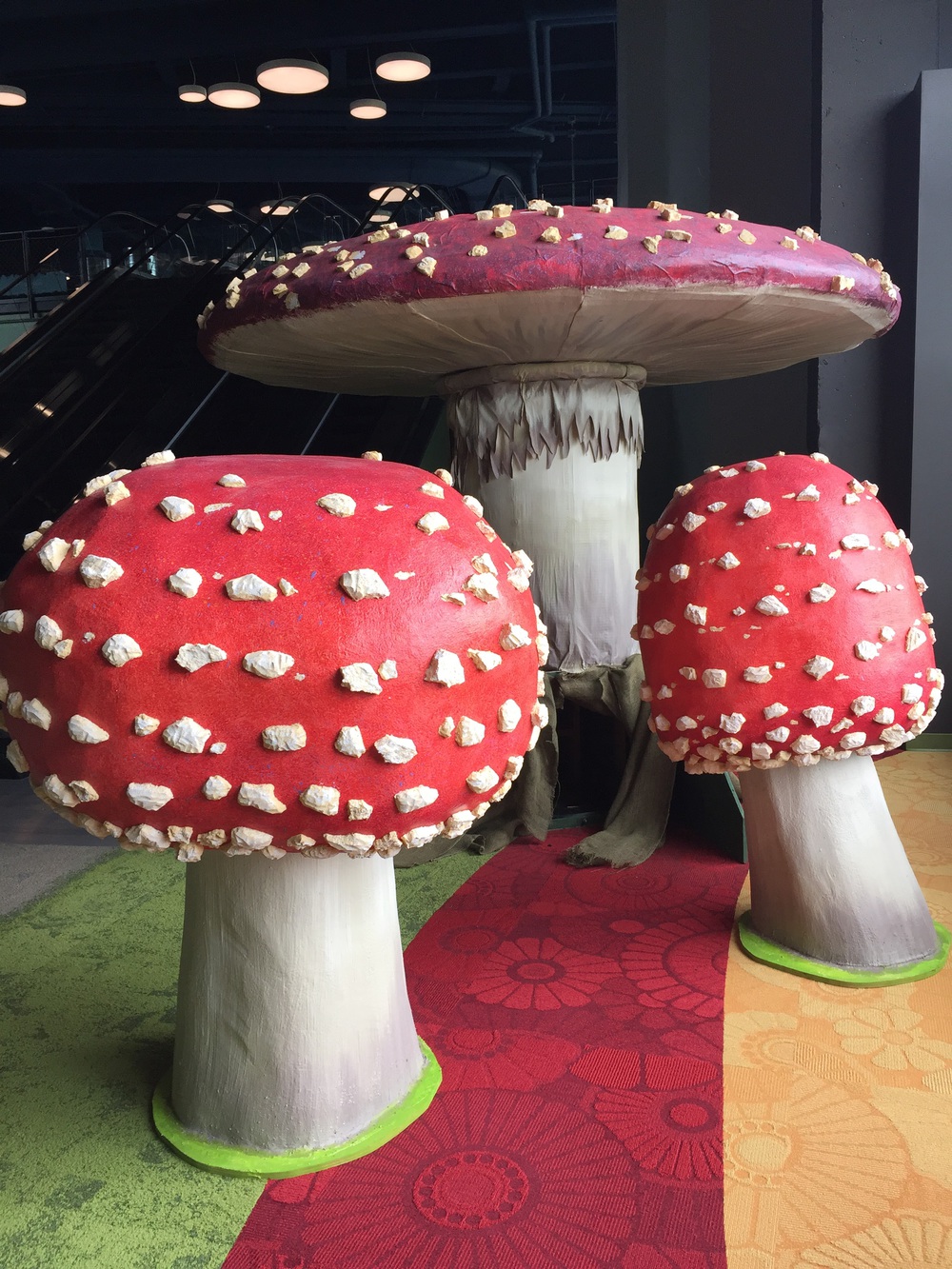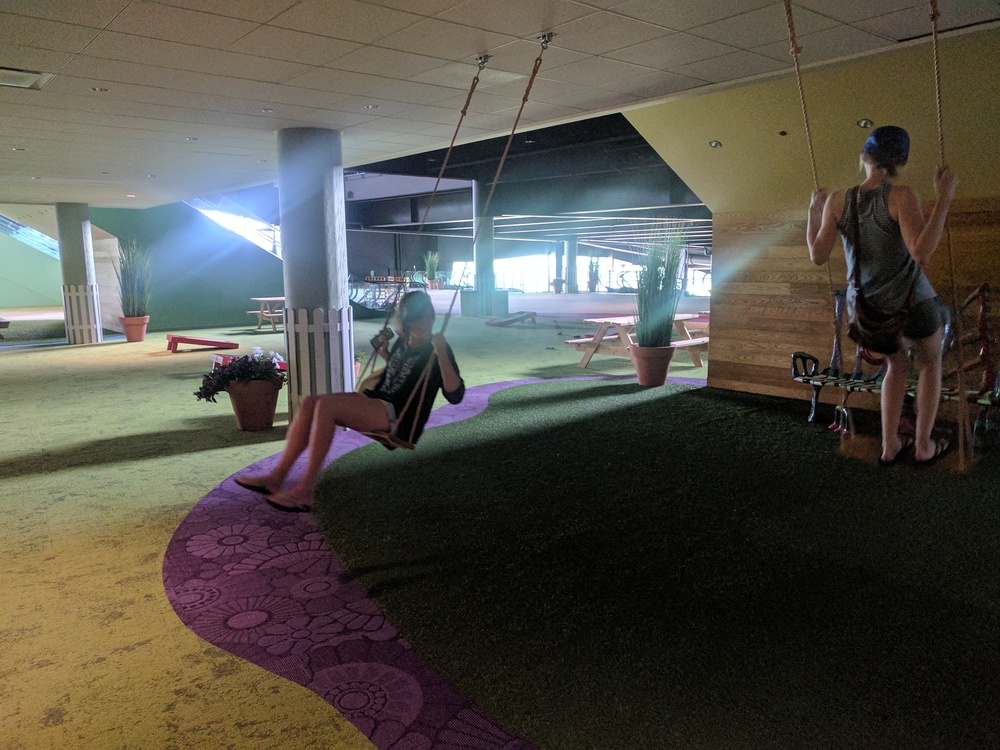 They also have beautiful landscaping and bikes free for use on campus, so we took those out and pedaled as part of our tour. After a while I kind of forgot we were at an establishment where people actually work, as it has more in common with Disneyland than to any office I've ever worked in.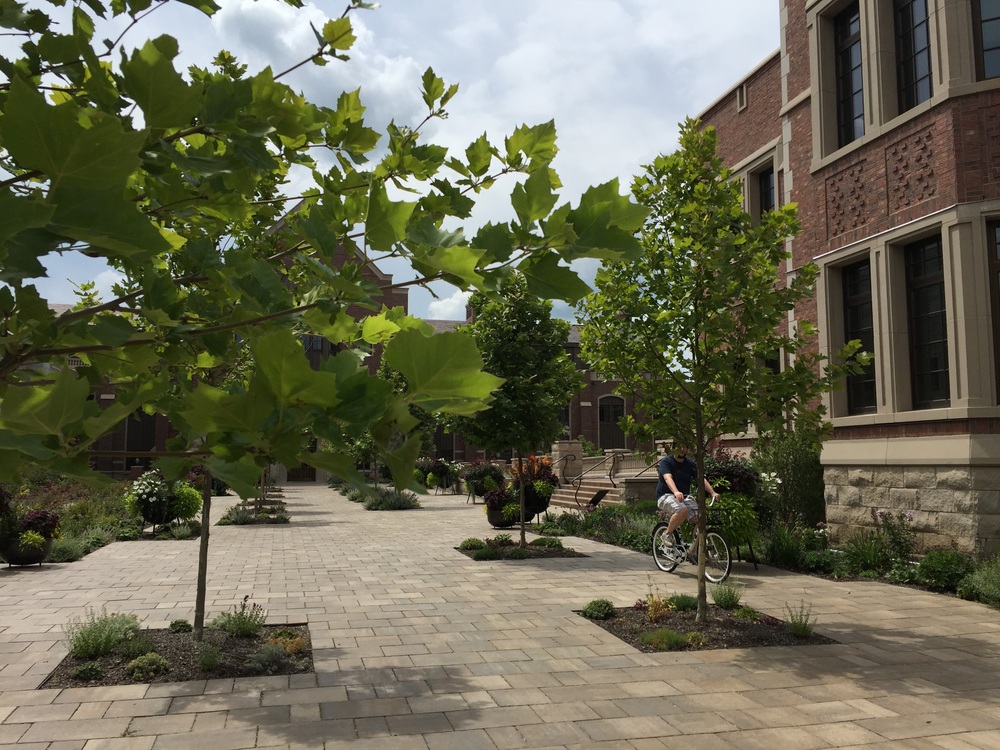 Inside train car: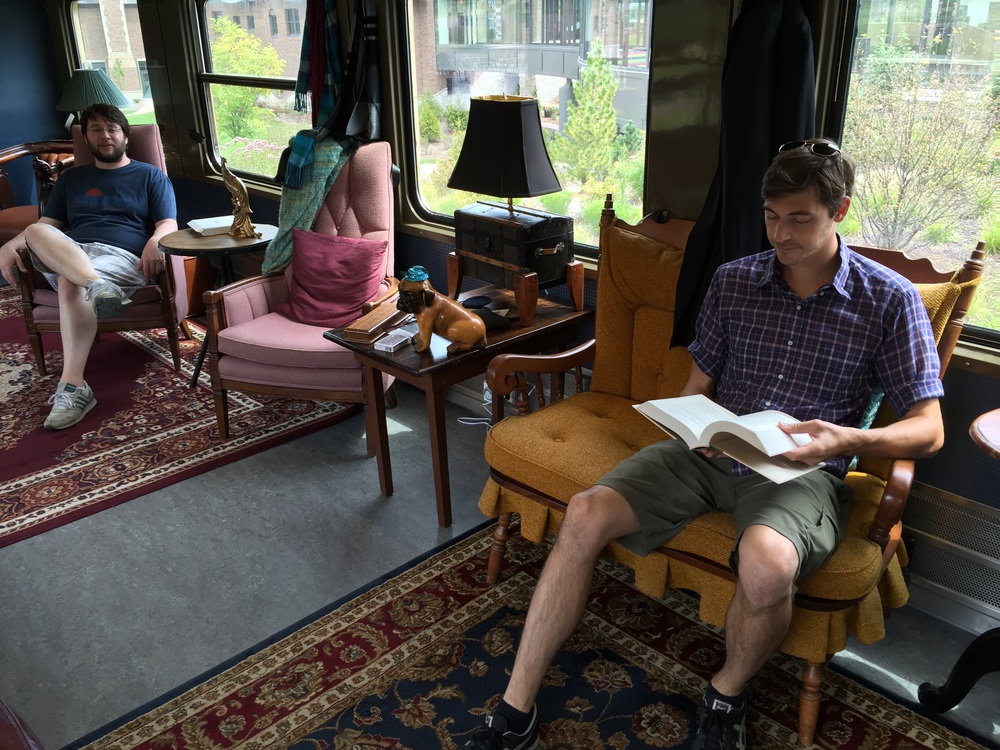 After our tour we had lunch in downtown Madison at a brewpub, which had one guy on staff as the waiter and cook. He was very busy and sweaty. But the food was good! Afterwards we walked around the area, went to a bookshop and ate a cookie. We returned to the apartment and relaxed for a while. Later in the evening we drove over to meet Melissa, who had left earlier, down near one of the two large lakes which Madison sits in between. They had a beer garden set up with corn hole.
We were not the only people there, as these pictures might indicate: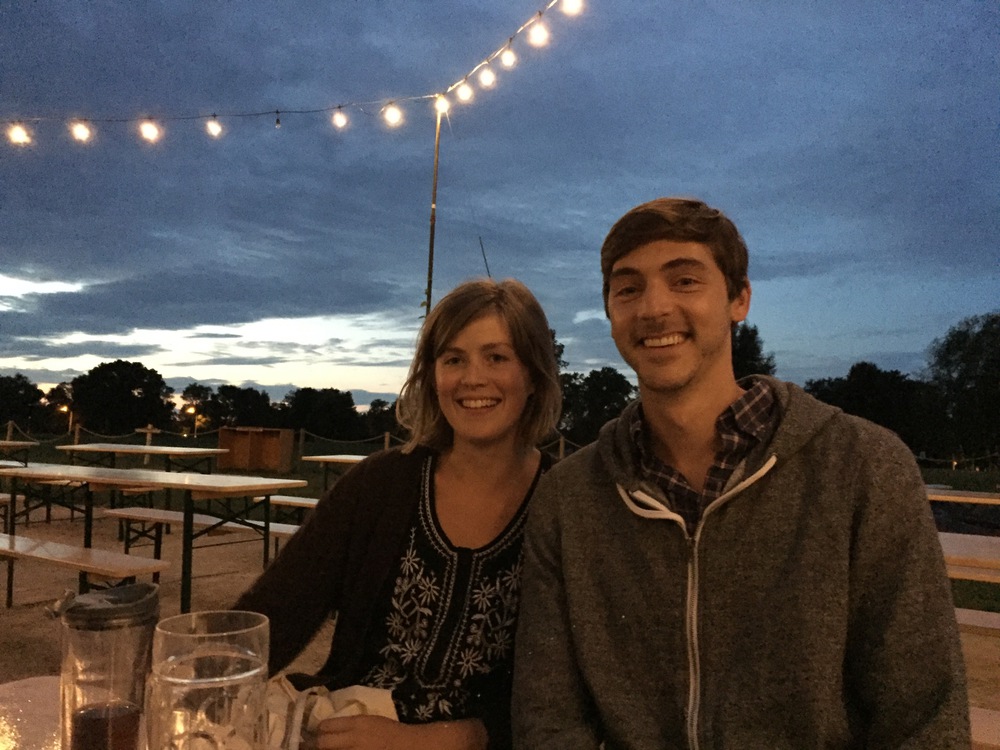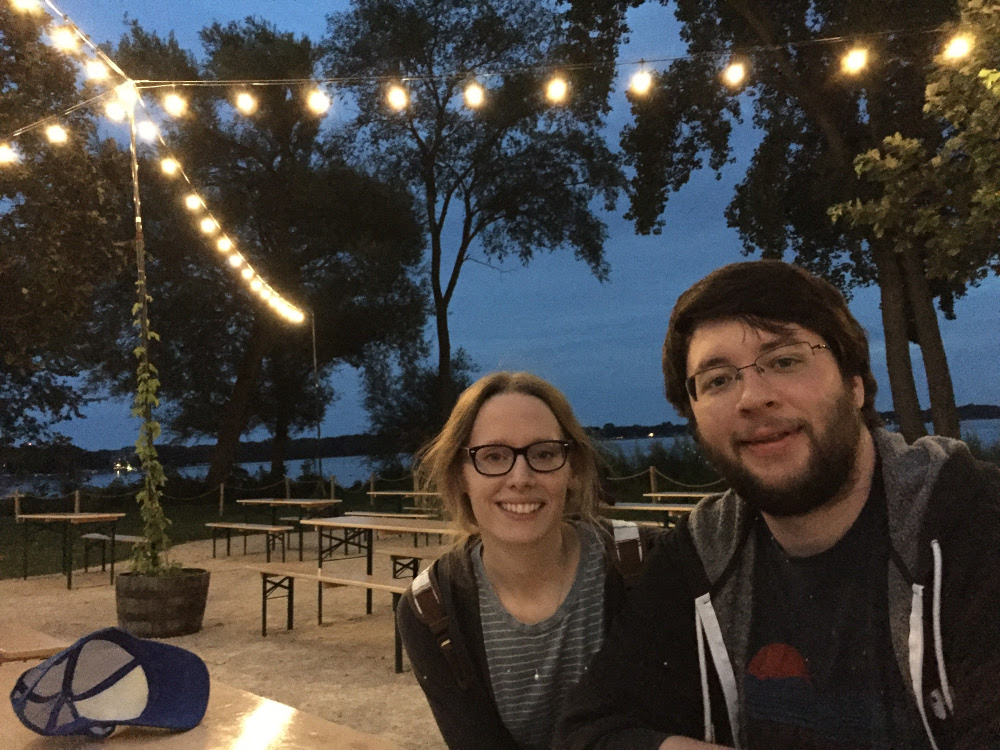 The following day, which was Monday, Melissa went to work but Todd had taken the day off. We hung around for most of the morning (I've gotten into a bad habit of sleeping in – the luxury of a comfortable bed), then walked down the street to a bike shop to get my wheel fixed. We had lunch and coffee at Victory, a small cafe that felt very well-loved in the neighborhood.
The rest of the day was spent reading on my end, Todd lent me a 7 part comic series, Saga, which sucked me in. We continued to be entertained by their two idiosyncratic cats, Charlie and Georgia. Dan cooked tacos for us for dinner.
Charlie begging for raw chicken: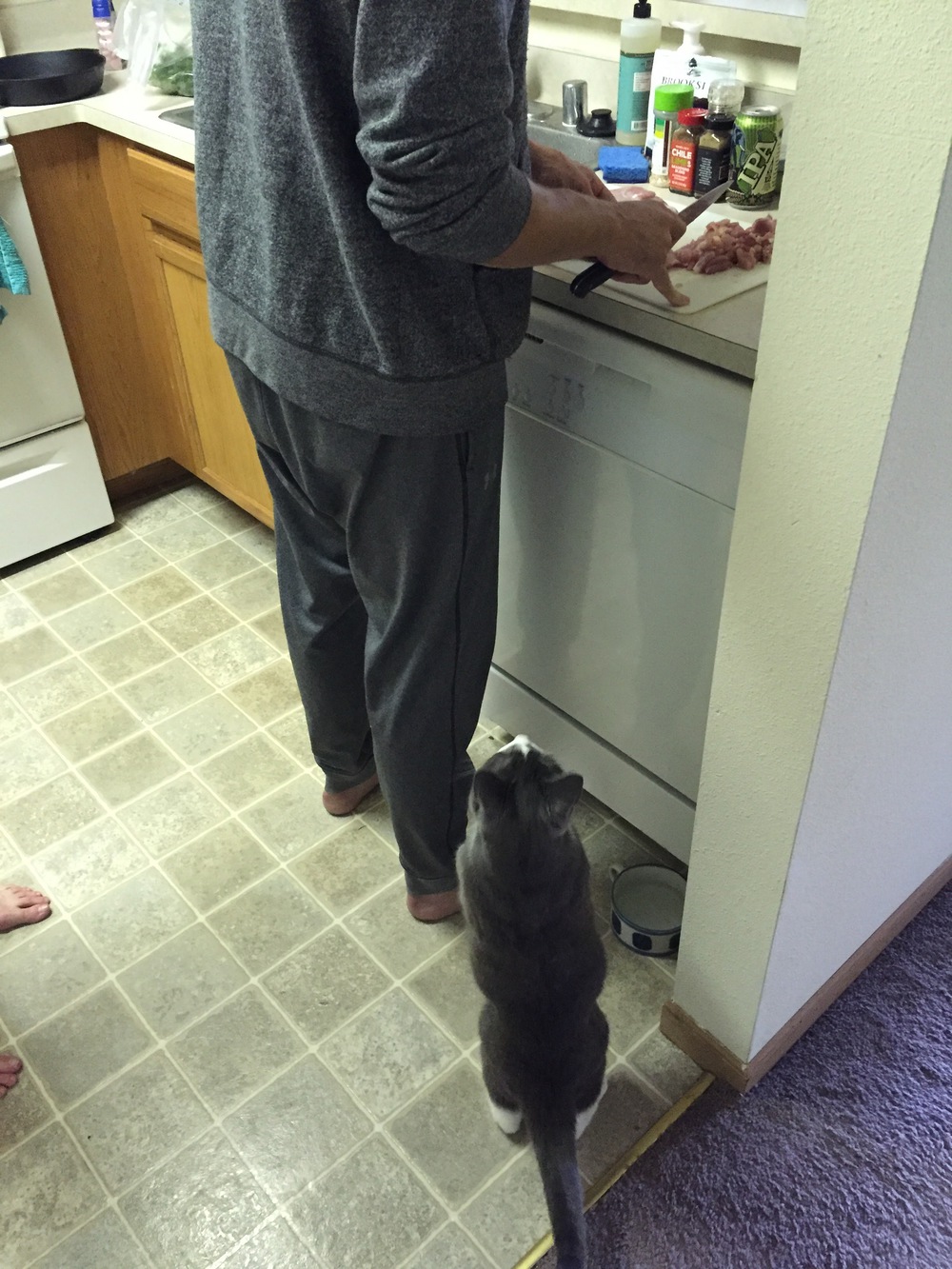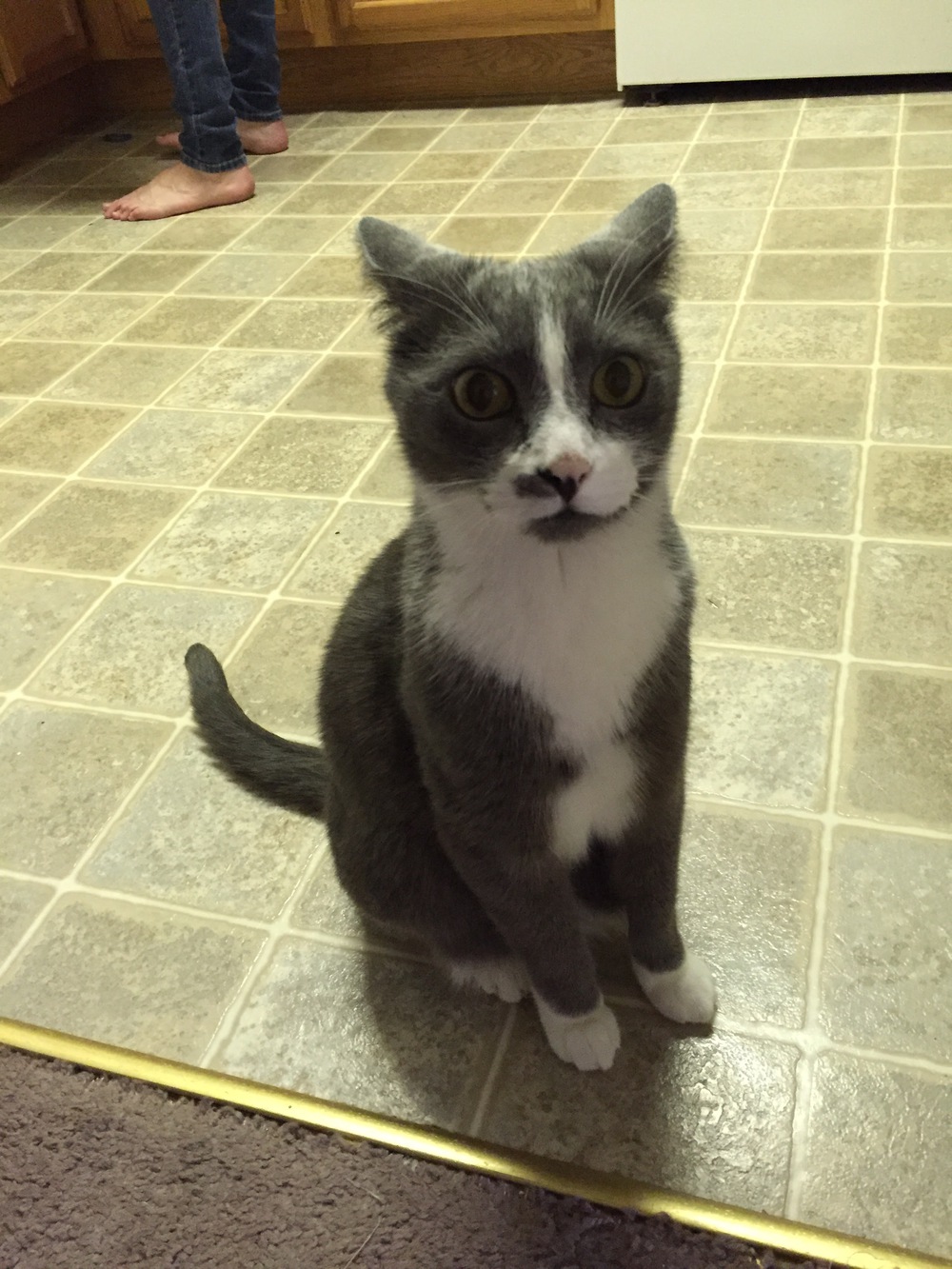 After dinner we took a lovely bike ride down to the locks. Madison has a great bike path system, it seems, and the path from Melissa and Todd's apartment is especially nice, going through a giant community garden, along the creek and out to the lake. Watched the sun set over lake Monona or Mendota, not sure which.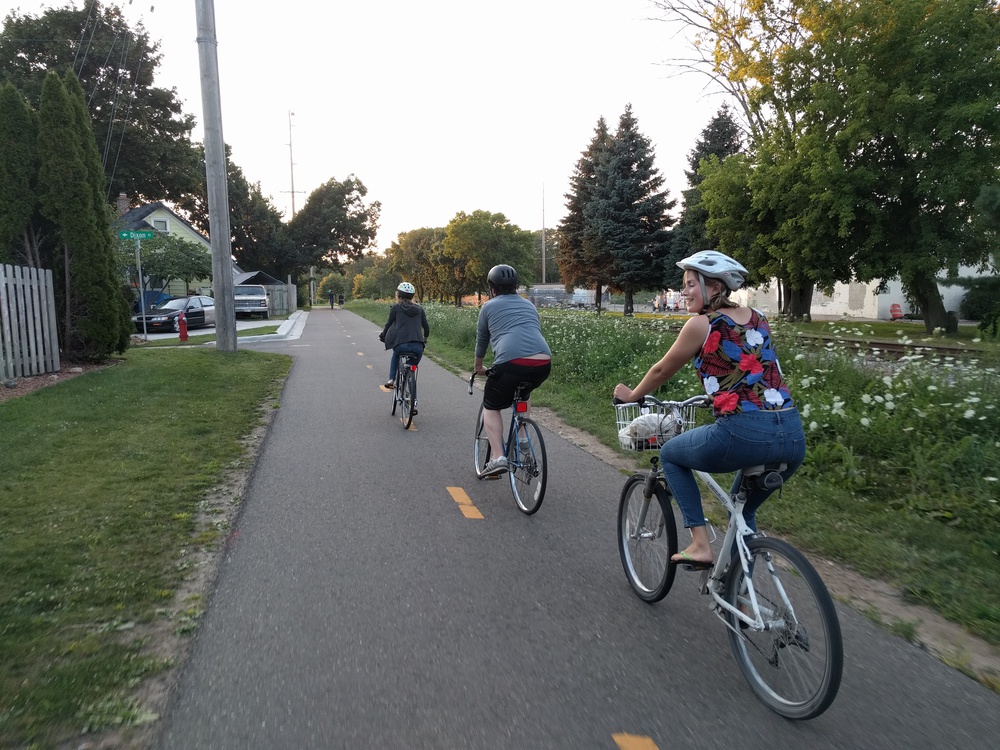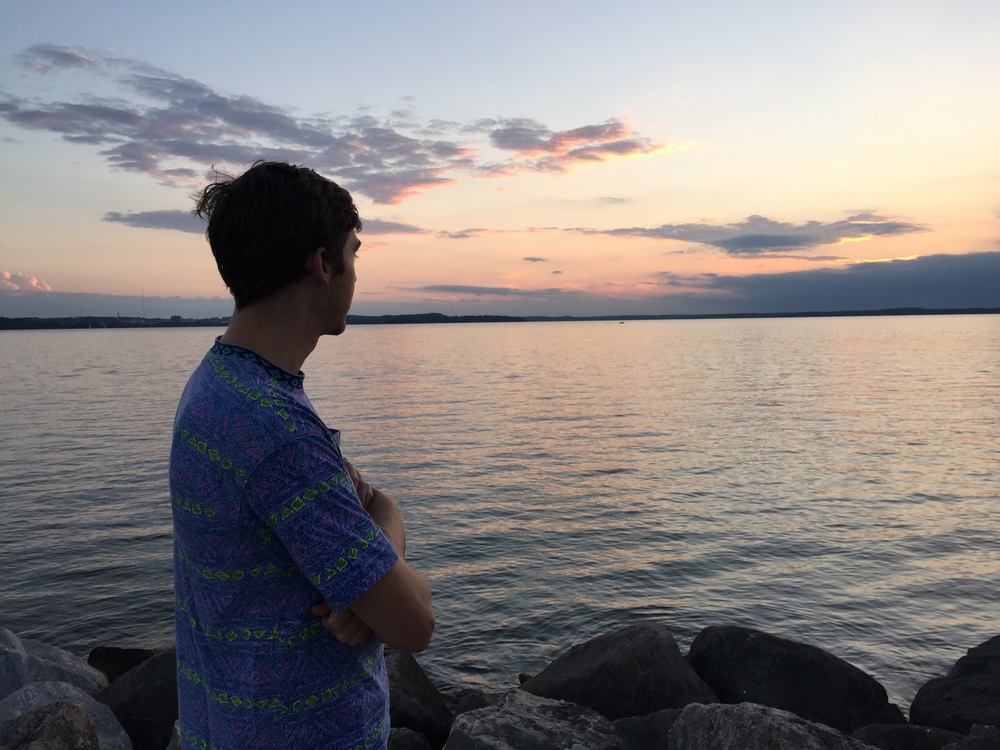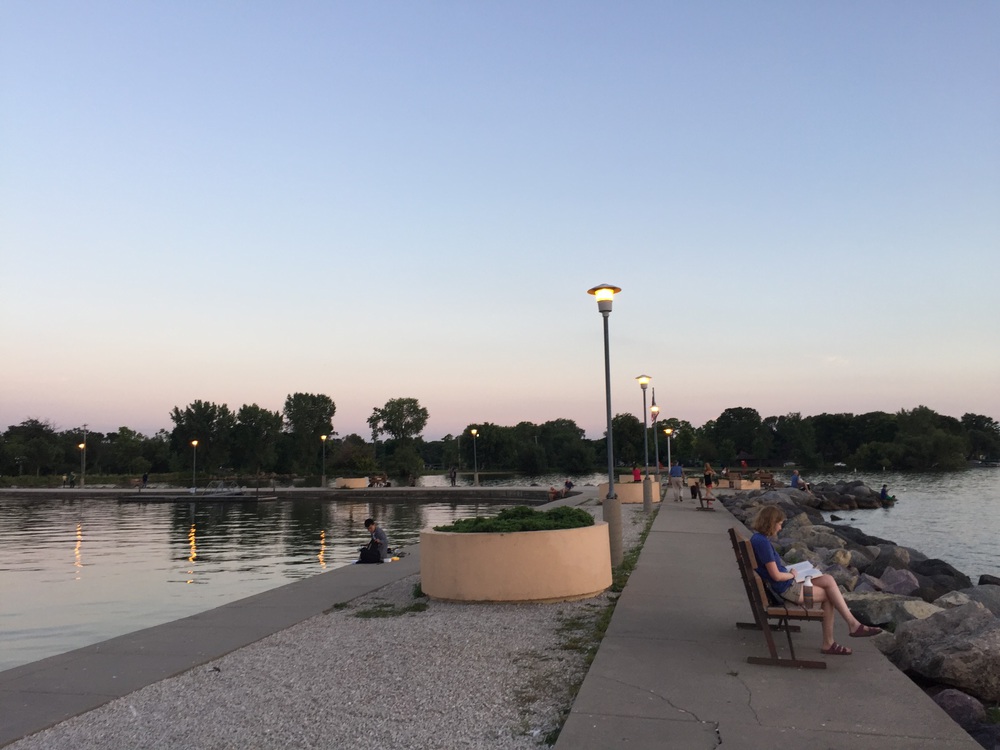 On the 15th, Tuesday, Dan and I were on our own in Madison. We rode bikes down to Ace Hardware on Williamson Street, a popular walking, shopping and eating area, to get a tool to tighten the bike rack. We also stopped for lunch at the Weary Traveler Freehouse, a cozy, wood paneled café with painted pressed-tin ceilings and various portraits of notable men on the walls.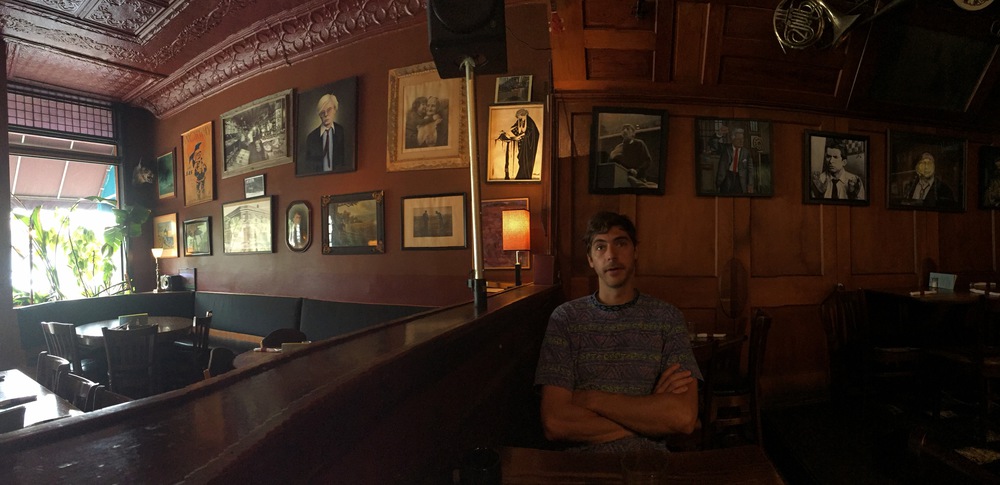 Before Youtube you had to learn to bellydance through vinyl: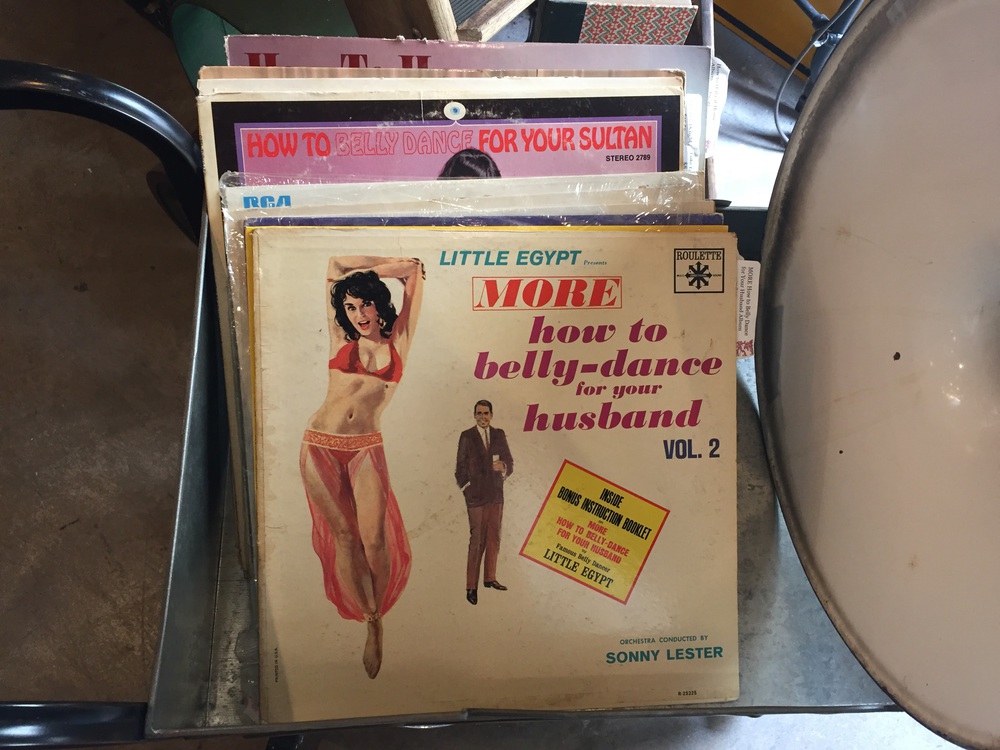 In the evening we made steak for dinner at the apartment and played Catan (Melissa won).
By the end of the visit I was surprised by how cool of a city Madison is. My perception of the Midwest is informed by my opinion of the Pacific Northwest, in that the Pacific Northwest is just better because it's not flat and is by the ocean. HOWEVER, Madison seems to have a lot of really cool things to do, places to eat, and interesting people to know, so much in fact I feel I wouldn't be unhappy if I lived there.
In the morning we prepared for our departure, which usually takes a little time, getting out of Madison mid-day. It took us a few hours to get to our next destination, Warren Dunes State Park in Michigan. Nestled along the coast of Lake Michigan and not far from Indiana and Chicago, Warren Dunes is a 1,952 acre park that offers hunting, hiking and plenty of beach coastline. The general area, Harbor Country, actually seems to have a lot going on for being a series of "beach communities."
About a 2 mile bike ride from the campground, the beach we went to feels a lot like the Outer Banks in North Carolina because of the clear, greenish water that crashes in waves on the shore and the soft, light-colored sand.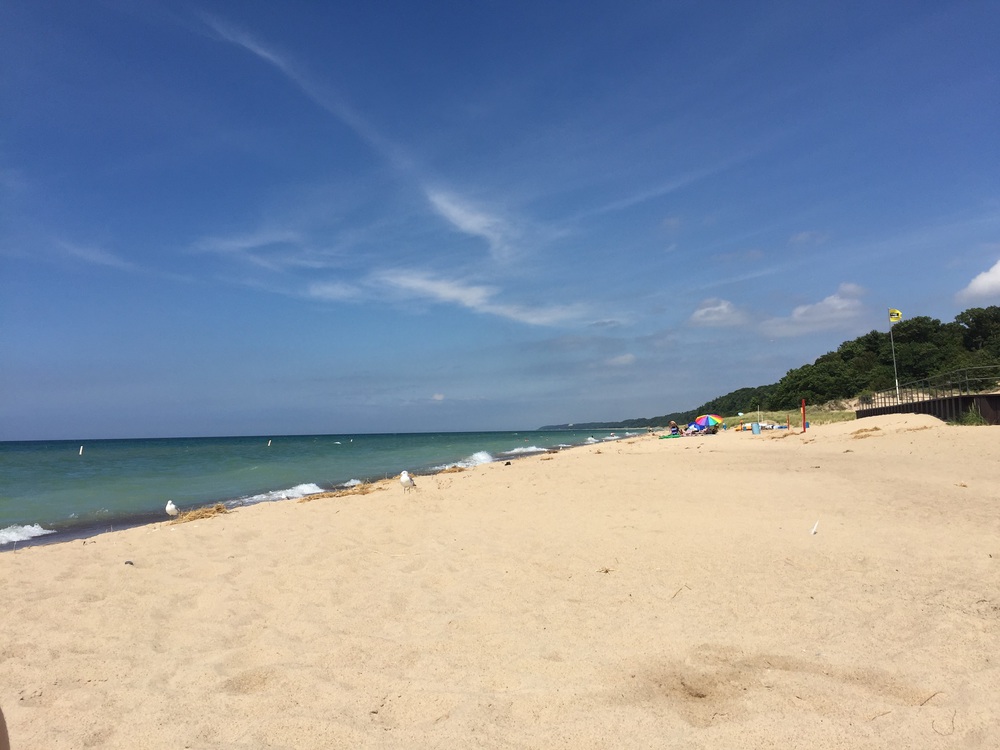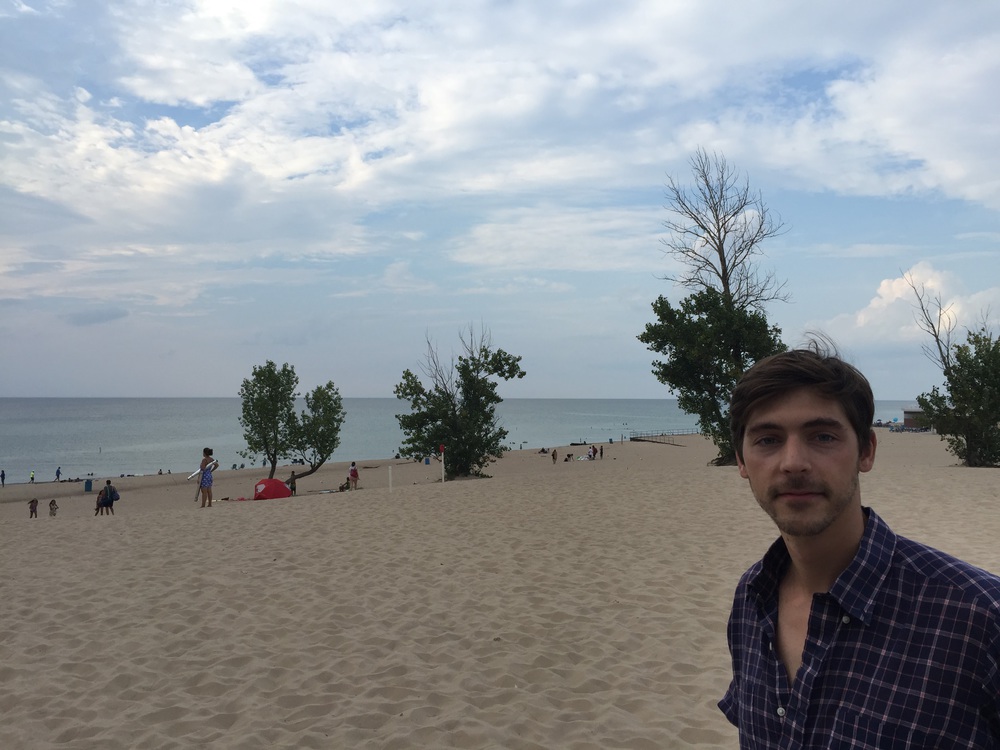 Dan and I agreed that it was really nice not to have to worry about ocean creatures, but that for us, a beach without salt lacks an essential element. Still, this beach was super nice and the water was great. Also it was not that crowded at all. Our first night at the campground we didn't swim but the next day spent a few hours down by the water, which was good because I was starting to get antsy feeling like I wasn't swimming enough this summer.
Once we left Madison we were hit with humidity, so camping at Warren Dunes was a little muggy/sweaty. I believe we got a little rain, but not much, and the whole time hordes of crickets or cicadas chirped in the trees. I never expected Michigan to feel so much like a rain forest.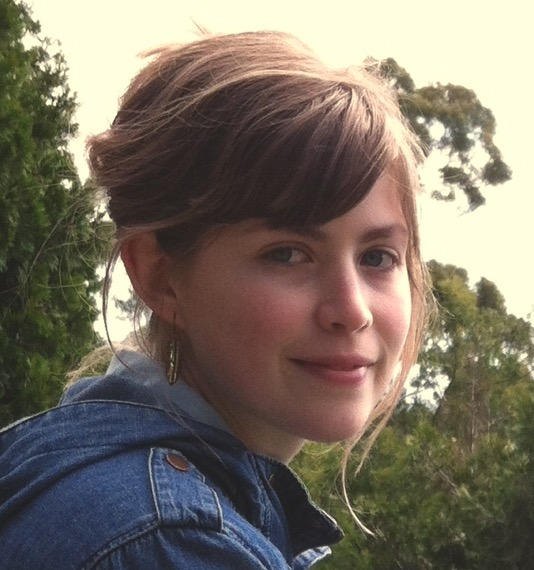 More Posts
Prev: Omaha
Next: Living in Lansing
---