Cuyahoga and Niagara Falls
September 22, 2017
We left Lansing the morning the 7th, having stayed a day longer than we had planned. It was hard to leave our friend's cozy home, but we had to in order to get to Vermont by the 12th.
Power plant along the way: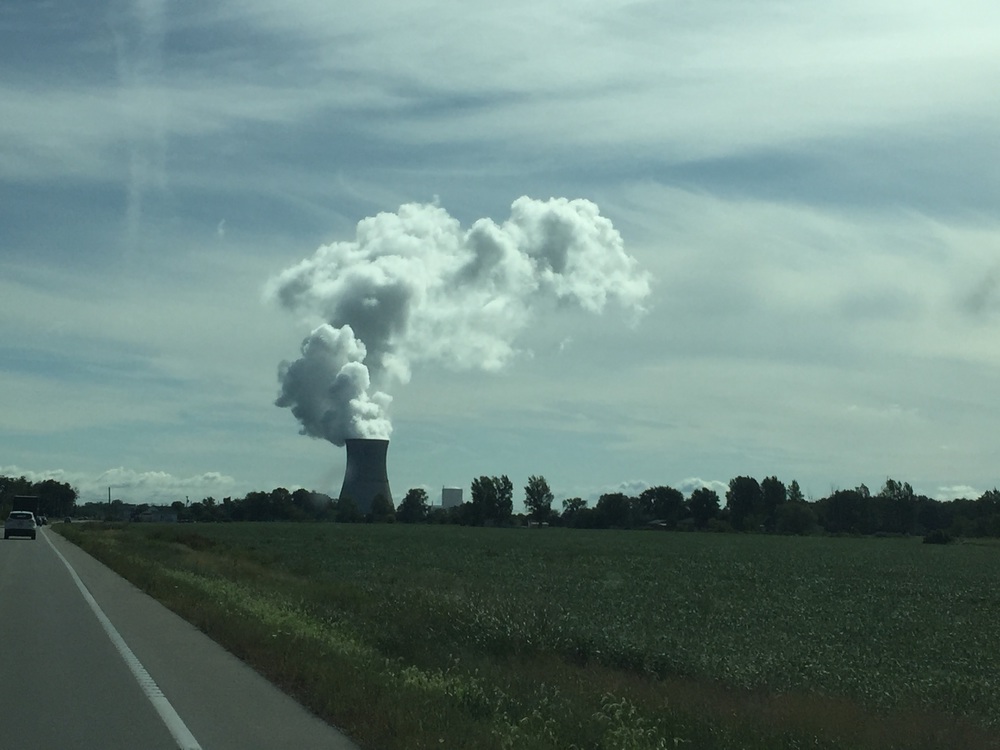 Heading southeast, we arrived at Cuyahoga National Park in Ohio, just south of Cleveland, in the early afternoon. Cuyahoga is a smaller National Park and more historically interesting than it is geographically magnificent. A hub during the heyday of the Erie Canal, many buildings from the late 1800's are still intact, as are what remains of the old canal and locks. The old towpath, where the horses or mules would pull the boats through the locks, also remains and is now a biking/walking path.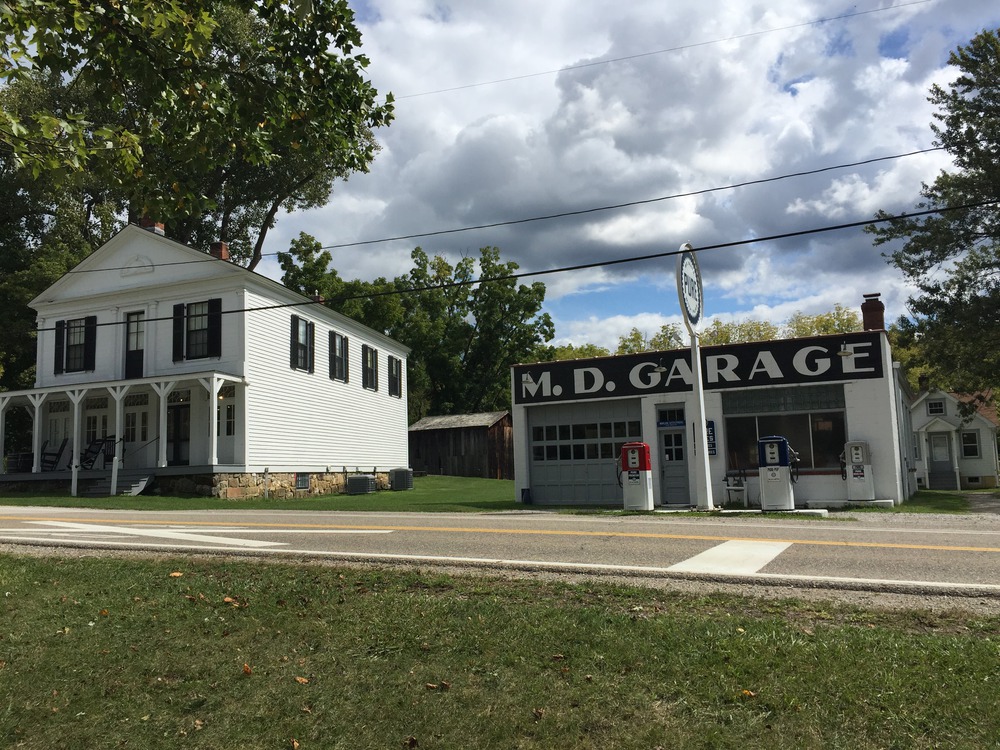 First, went to Brandywine Falls to observe and walk along the footpath and trail, which was cool. Things were starting to look more "Northeast." Seems as if there are waterfalls everywhere in this part of the country.
Two views of Brandywine: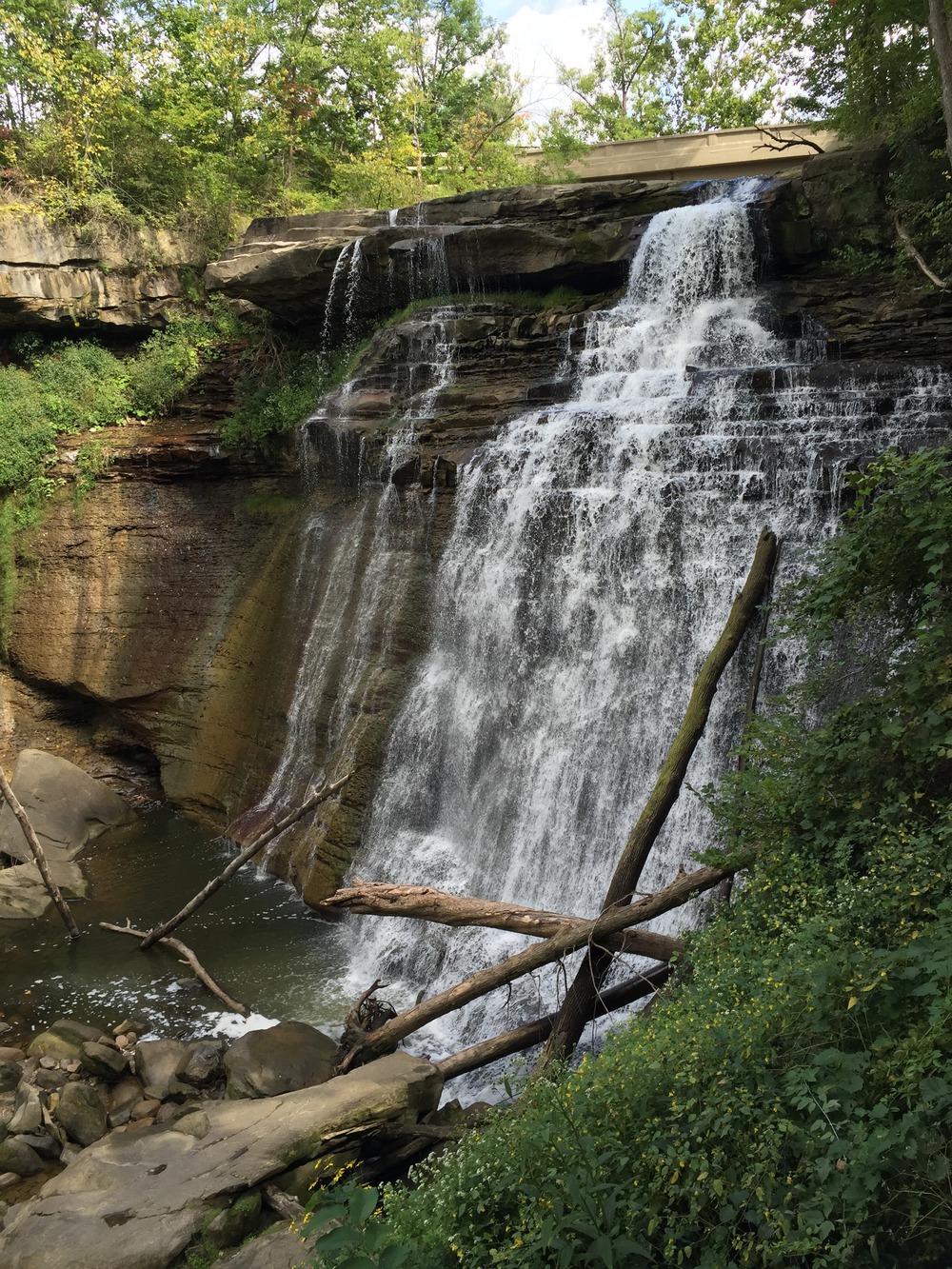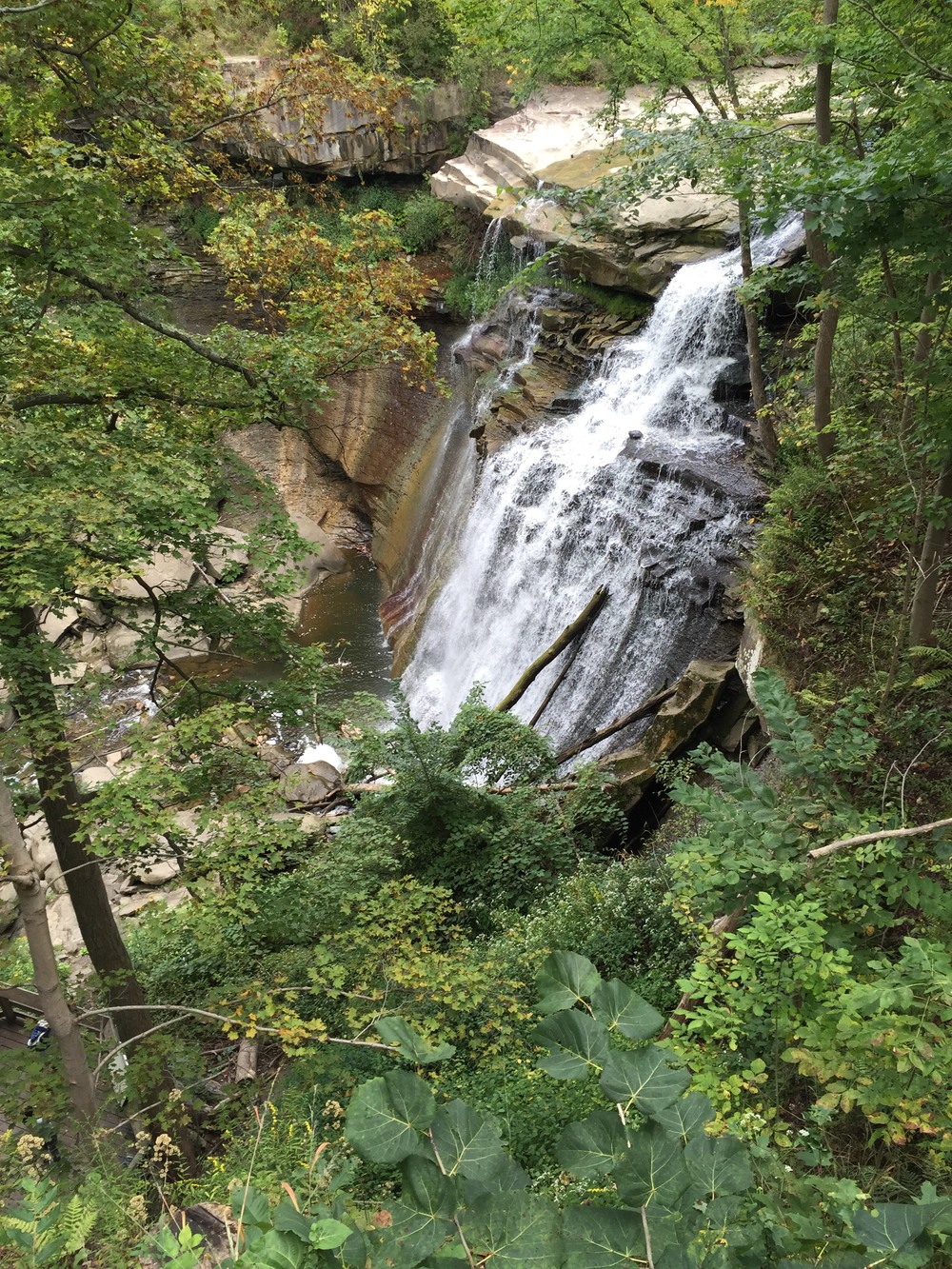 On the path along the creek below Brandywine: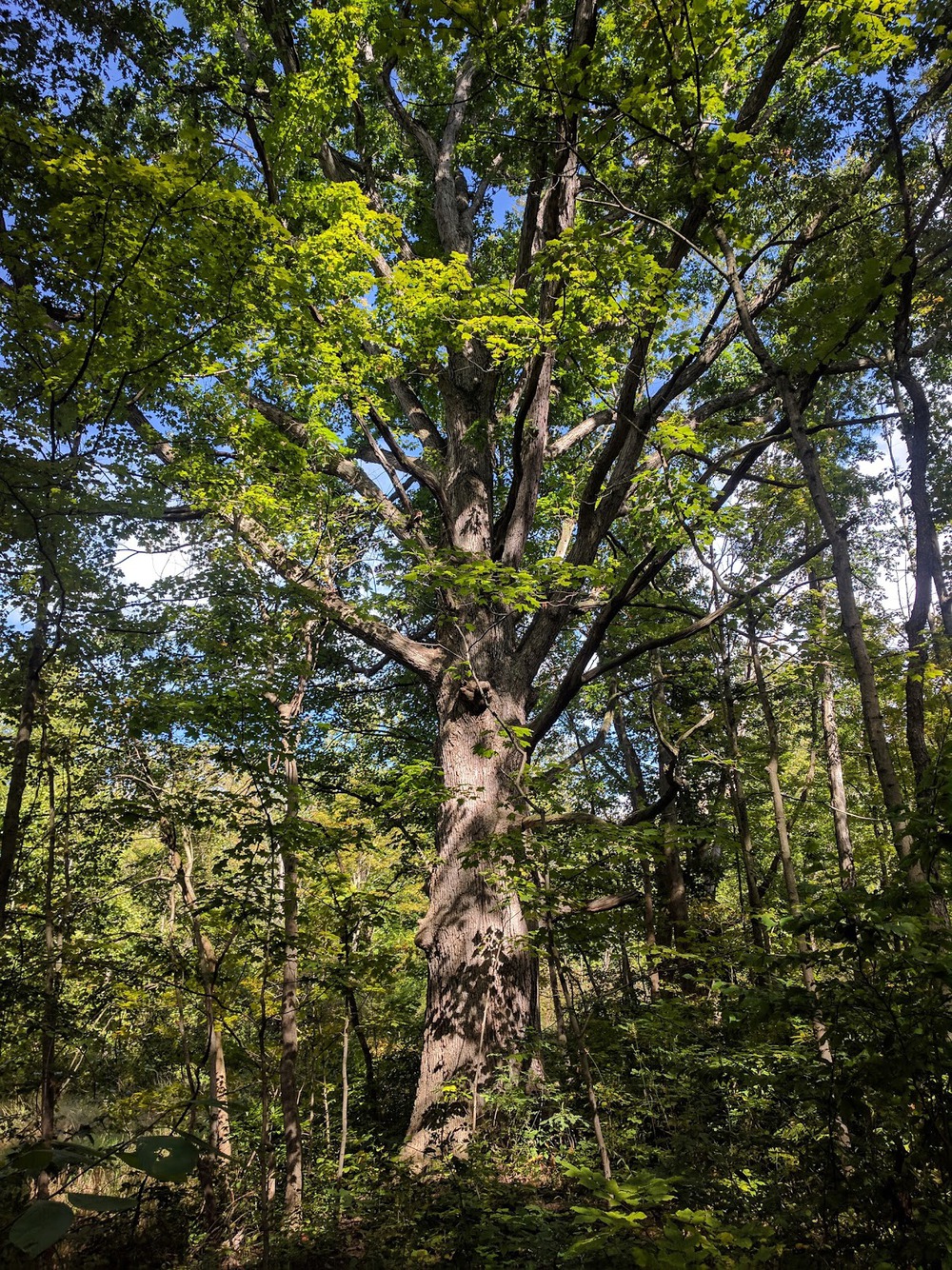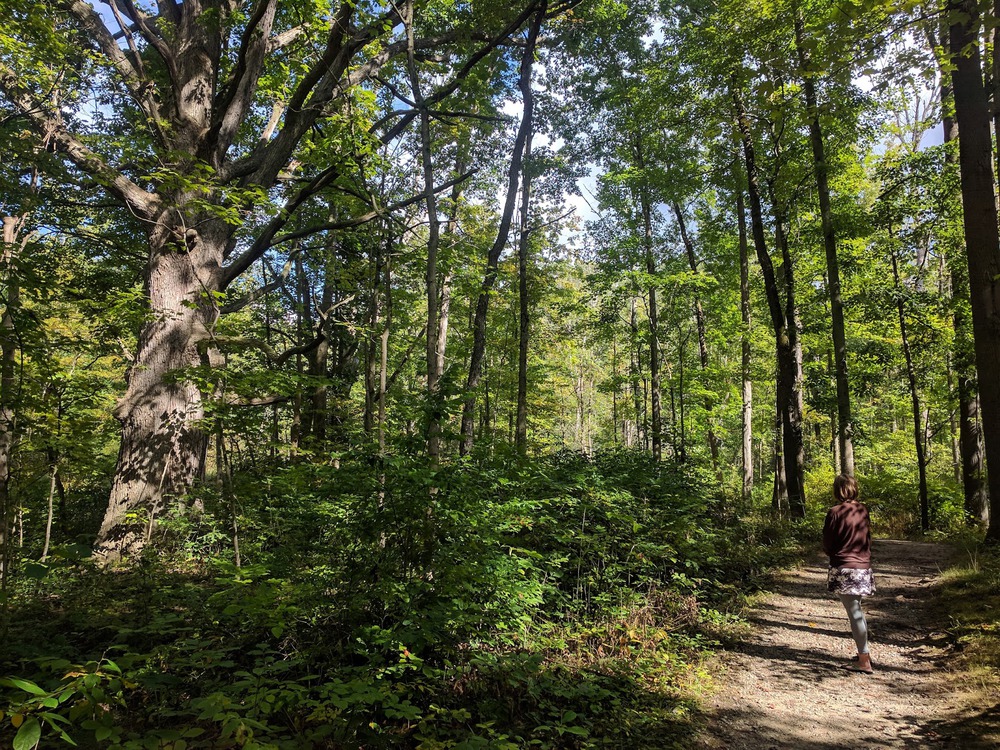 After Brandywine we went on a short hike/walk to see the Ledges, a series of sandstone formations in Cuyahoga. About halfway through the walk it started pouring. By the time we got back to the van we were soaking. After drying off, we drove to our campsite, a city campground in Stow, OH.
Ledges: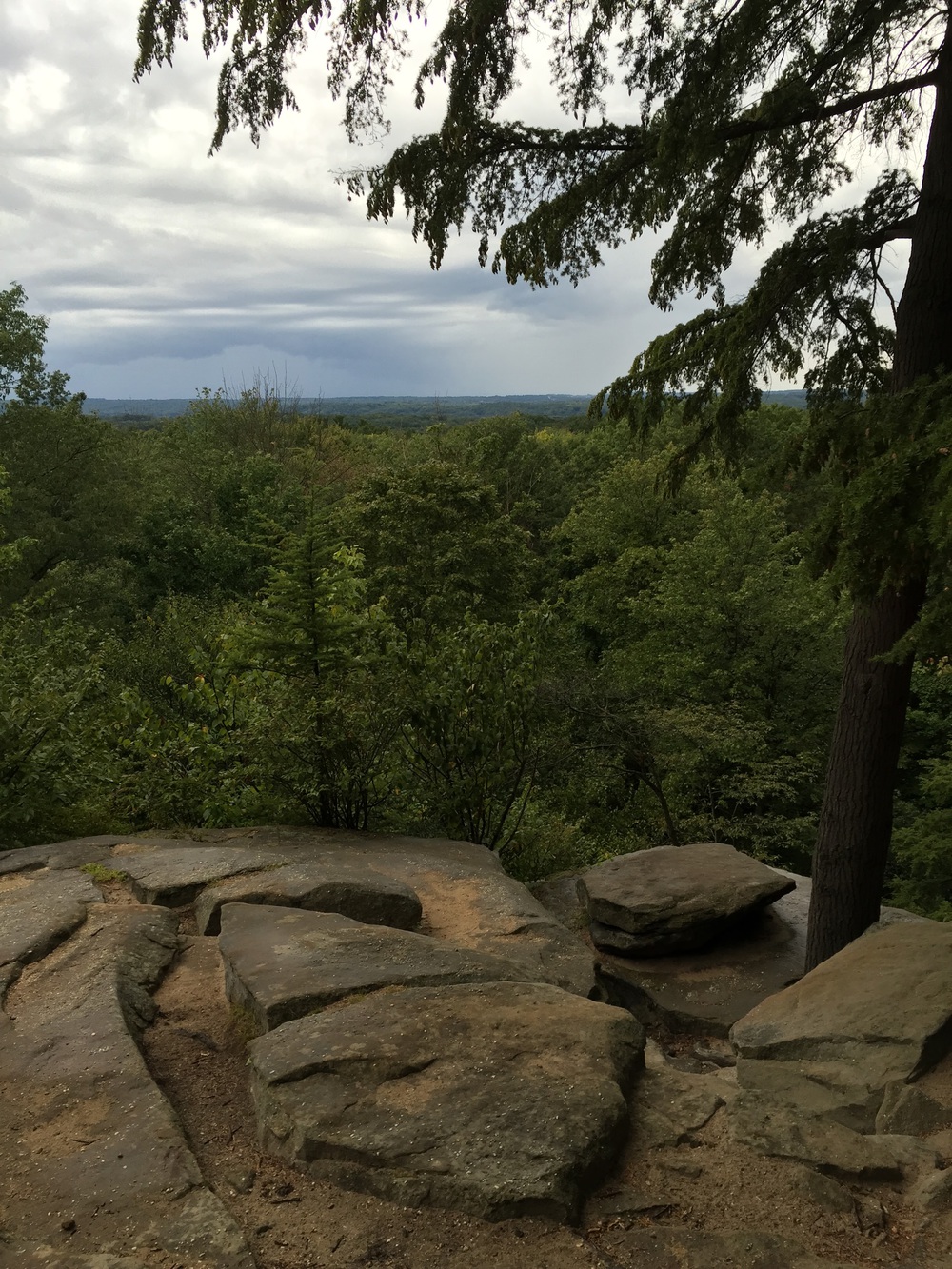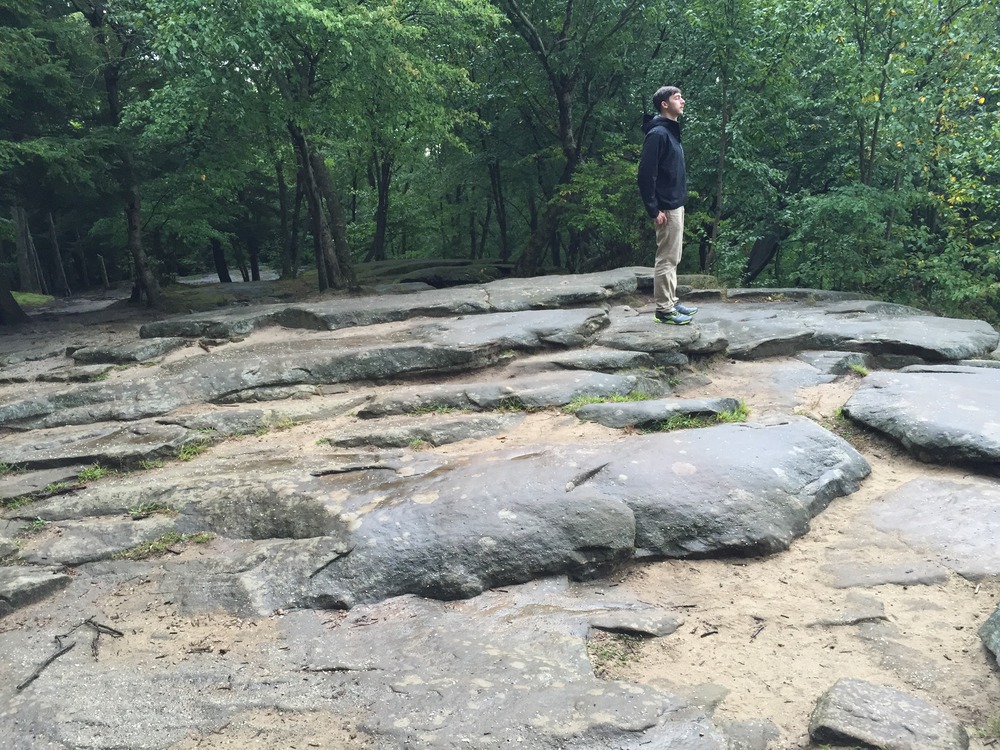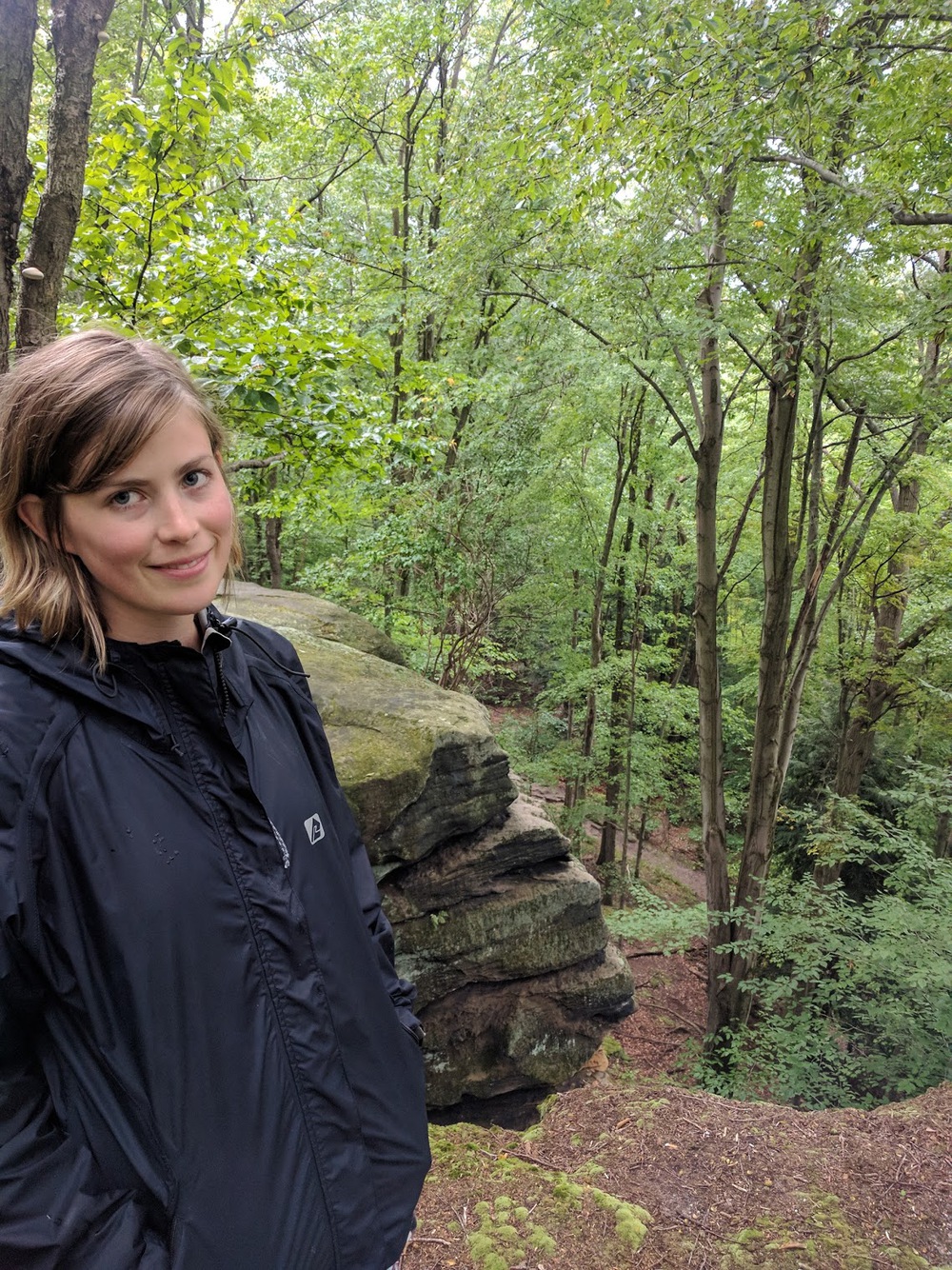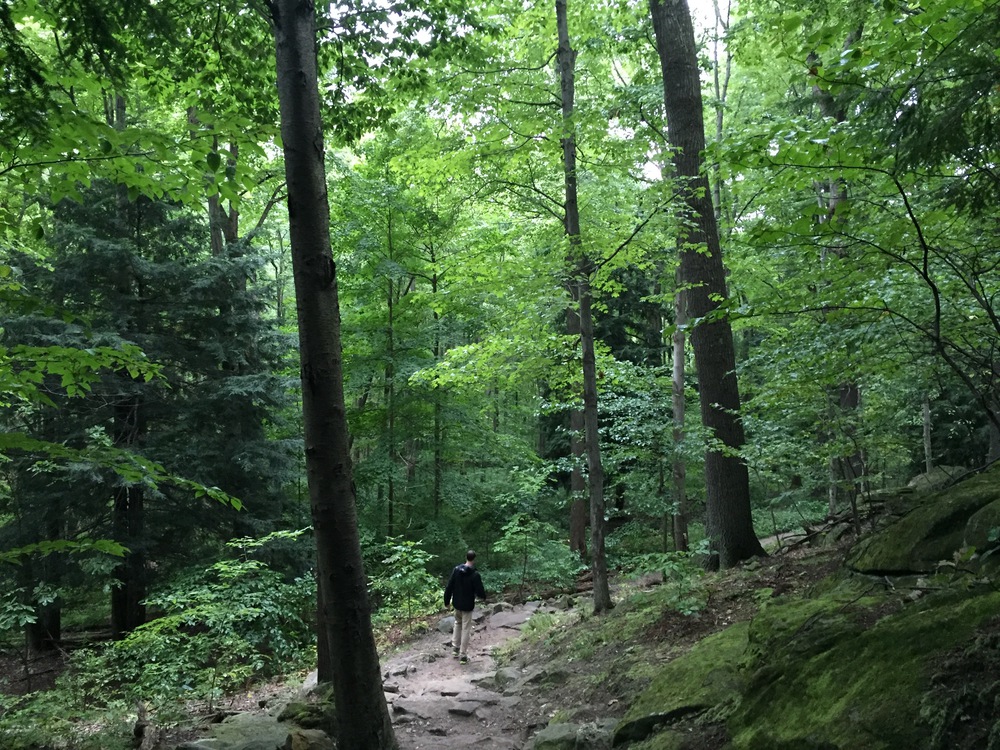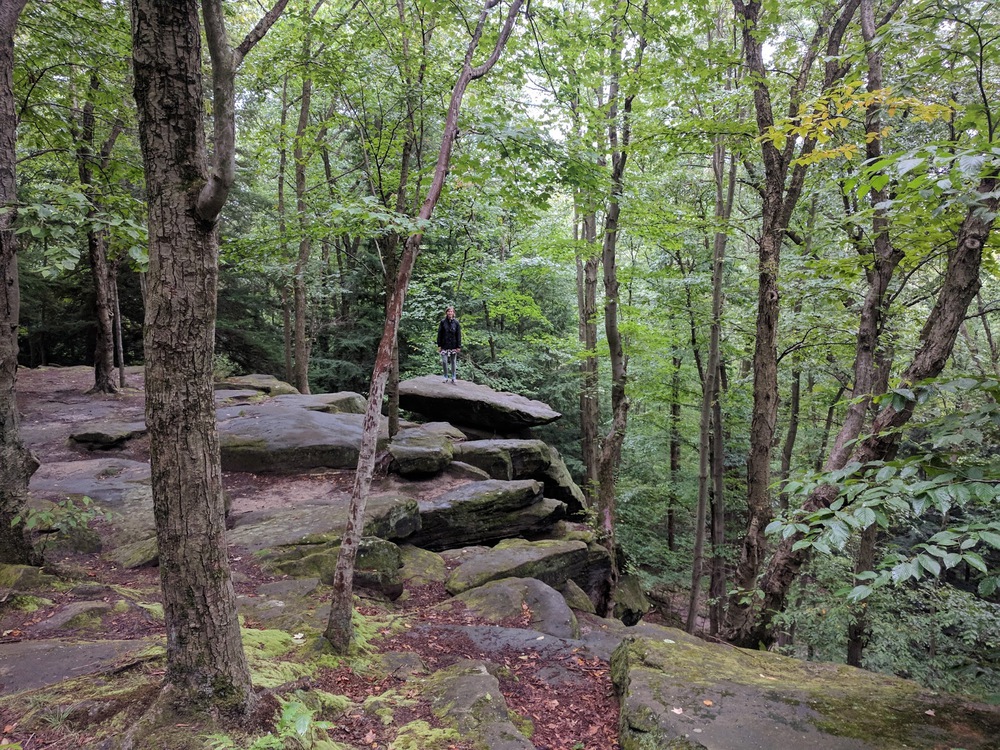 The next day we set out relatively early towards Niagara Falls. We basically busted across the rest of Ohio, through Pennsylvania for a short time (I ran over a cone and we stopped at Creamland for lunch). Western NY, along Lake Erie, is filled with wineries and corn.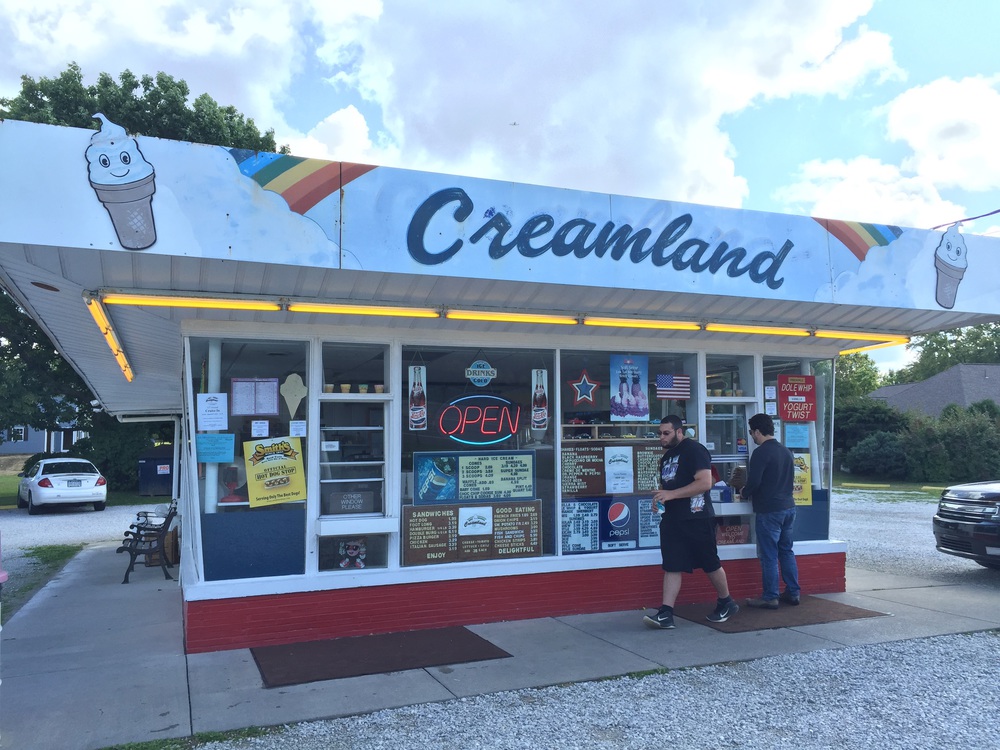 We got lucky because there is a giant casino right next to Niagara Falls that allows overnight RV parking, so after arriving around 6pm we just parked at our "campsite" (parking spot) and walked over to see the Falls.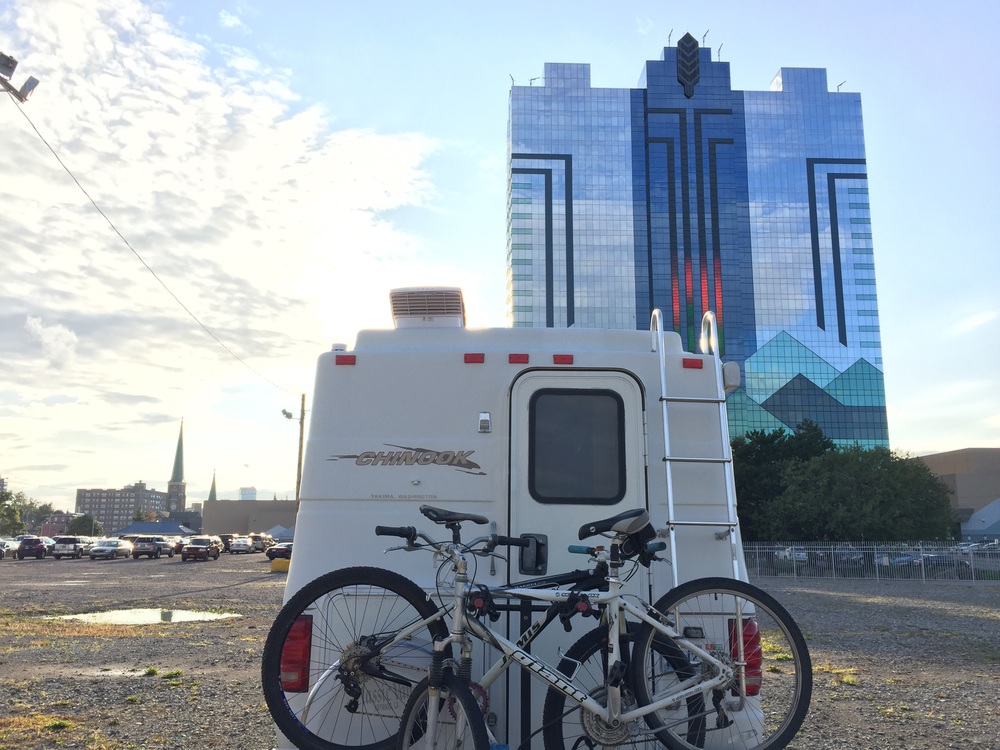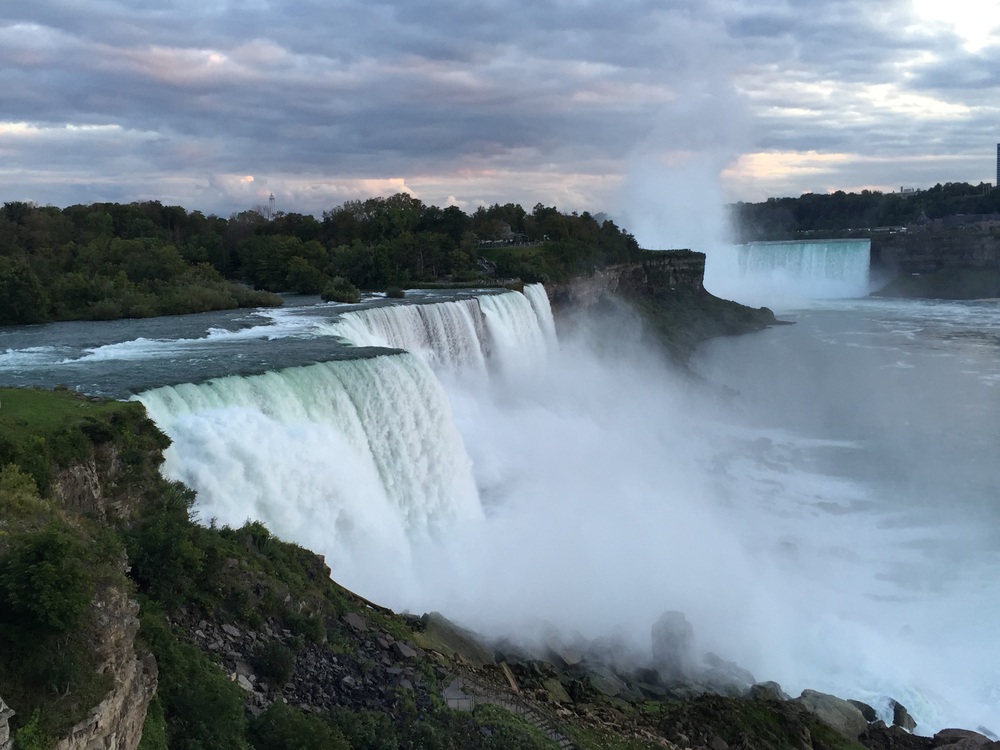 I was surprised by how many boardwalks, bridges (Goat Island sits between two spits of land) and trails you could take around the falls. I also didn't know there were two falls. I never know anything. We meandered around for a while taking in the amazing views and mist. It was weird how deserted it was – we guessed that after Labor Day the tourist season there must end for the most part.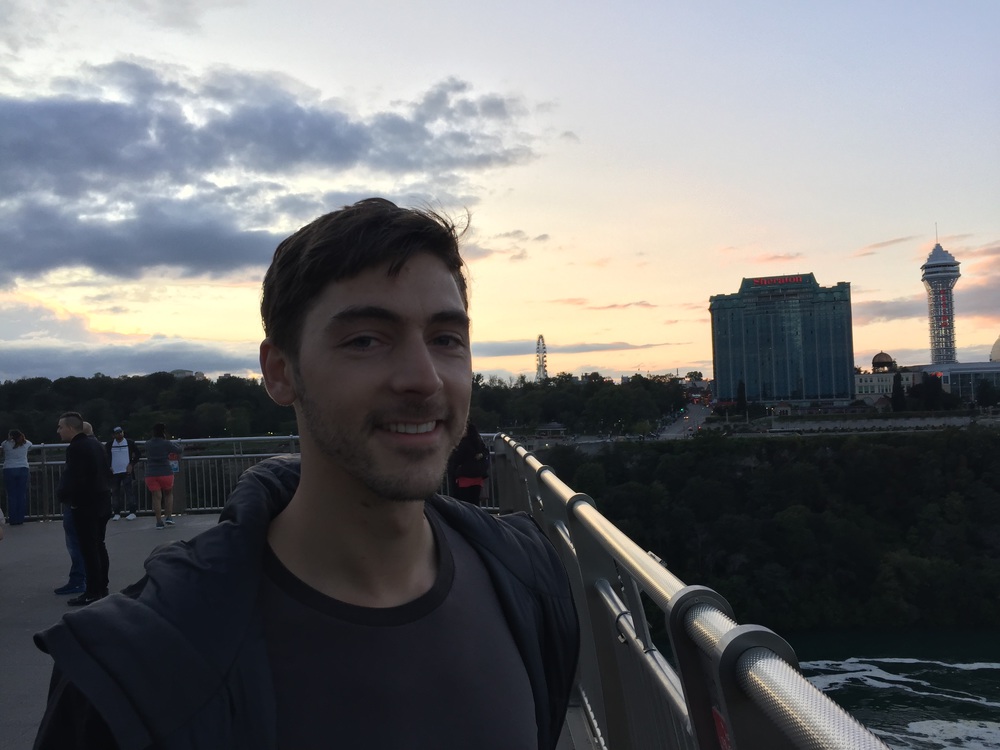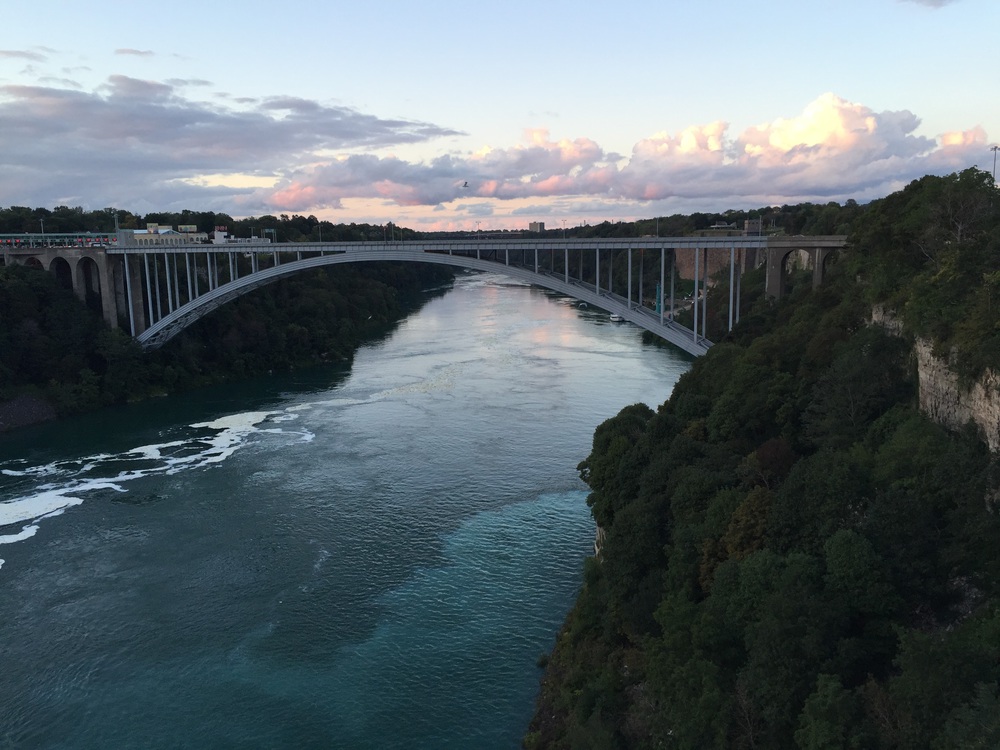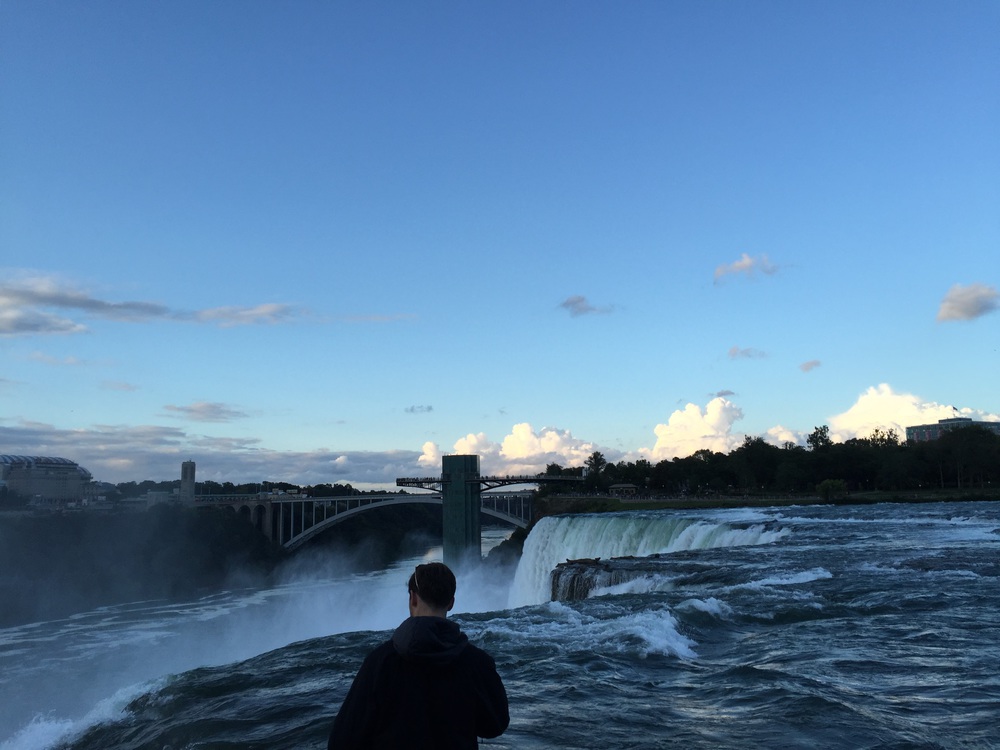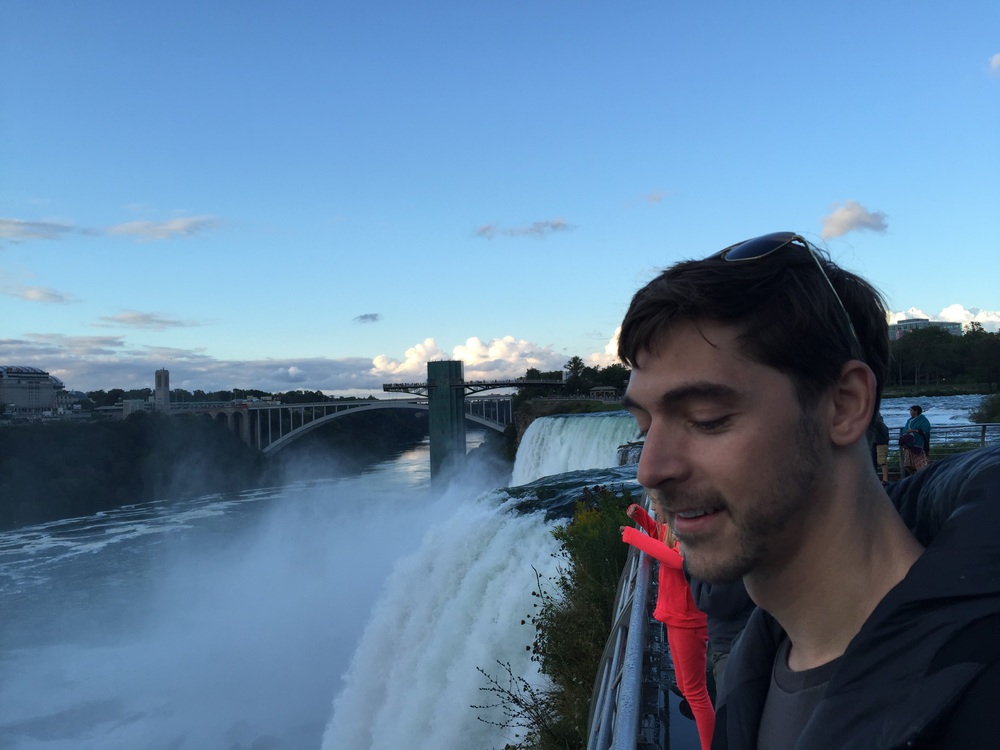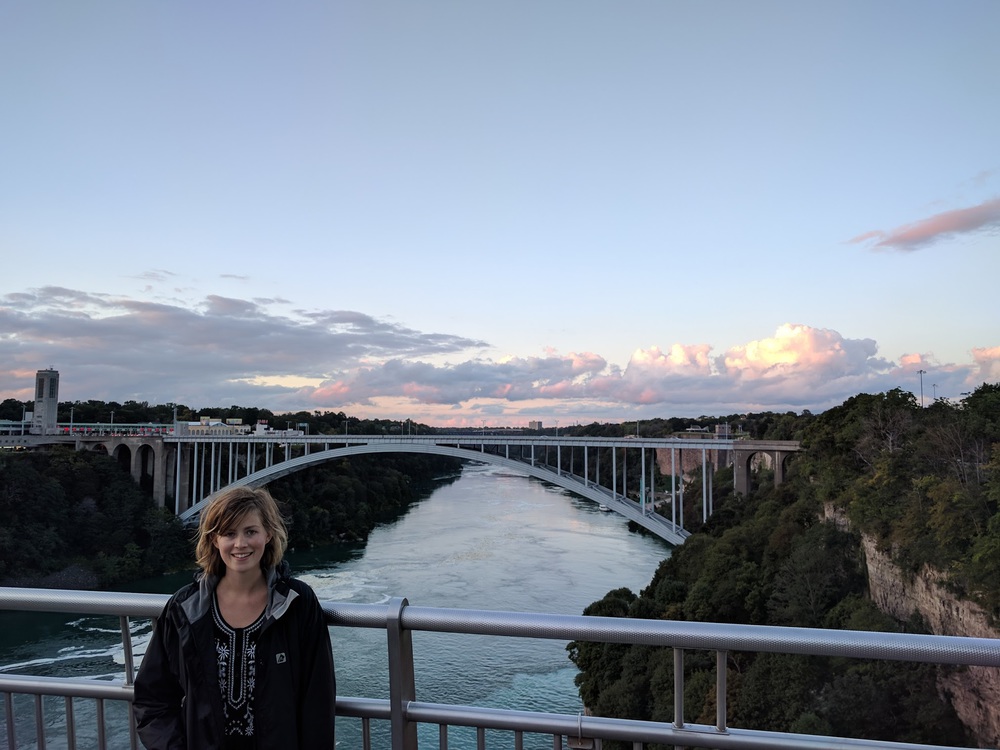 The next day we decided to forego the Maid of the Mist in favor of the Gorge Trail and walking across the Rainbow Bridge into Canada.
We took an elevator down (cheating) into the gorge from inside an old power plant (I think that's what it was) and then hiked along the Niagara River for a while.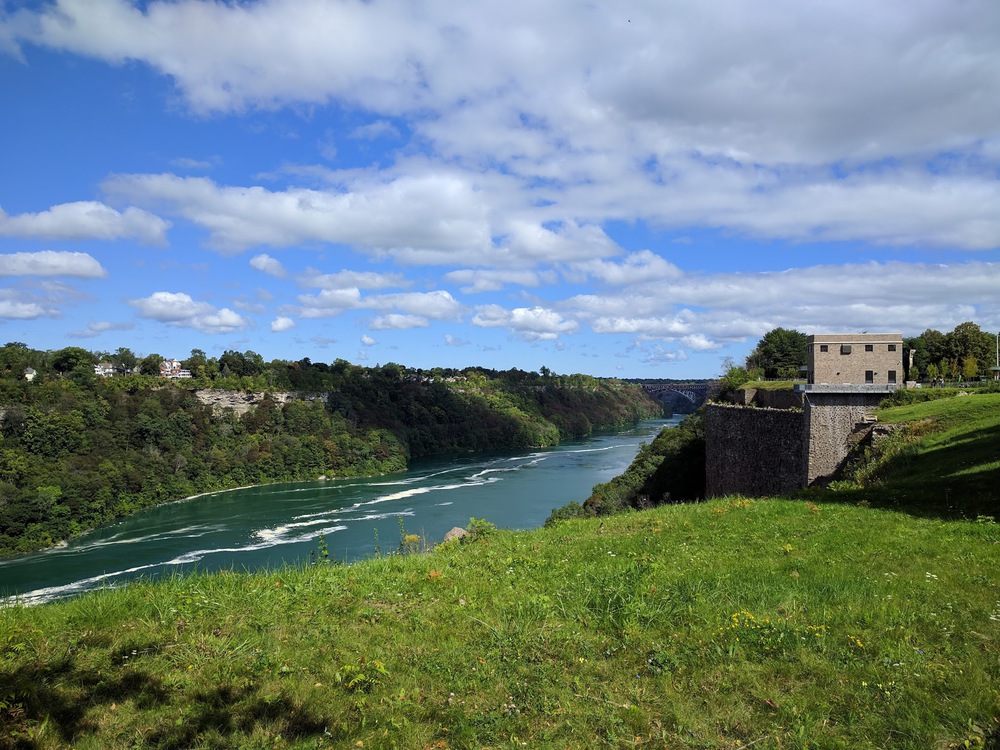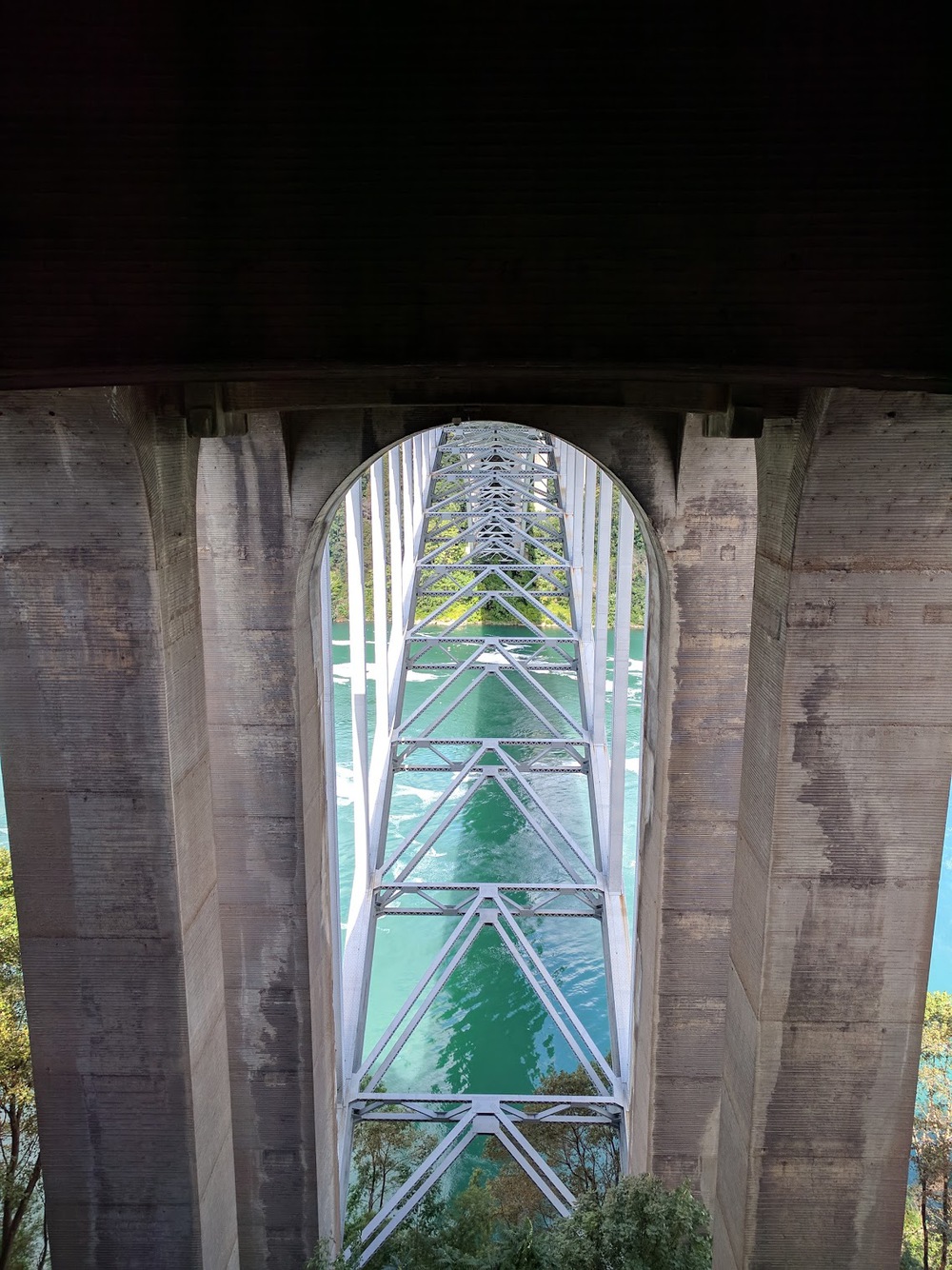 The water was beautiful but the trail seemed like a kind of gross trail in a city – lots of broken glass and inexplicably a lot of old rusted cars and car parts.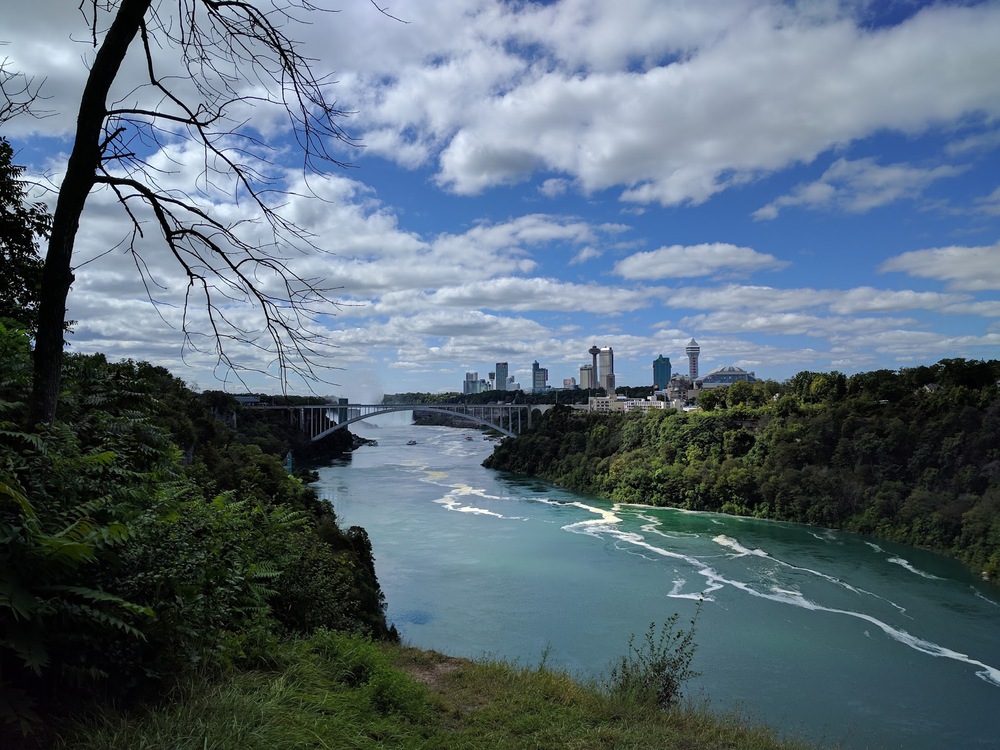 Eventually we found our way back up to the cliffs overlooking the falls.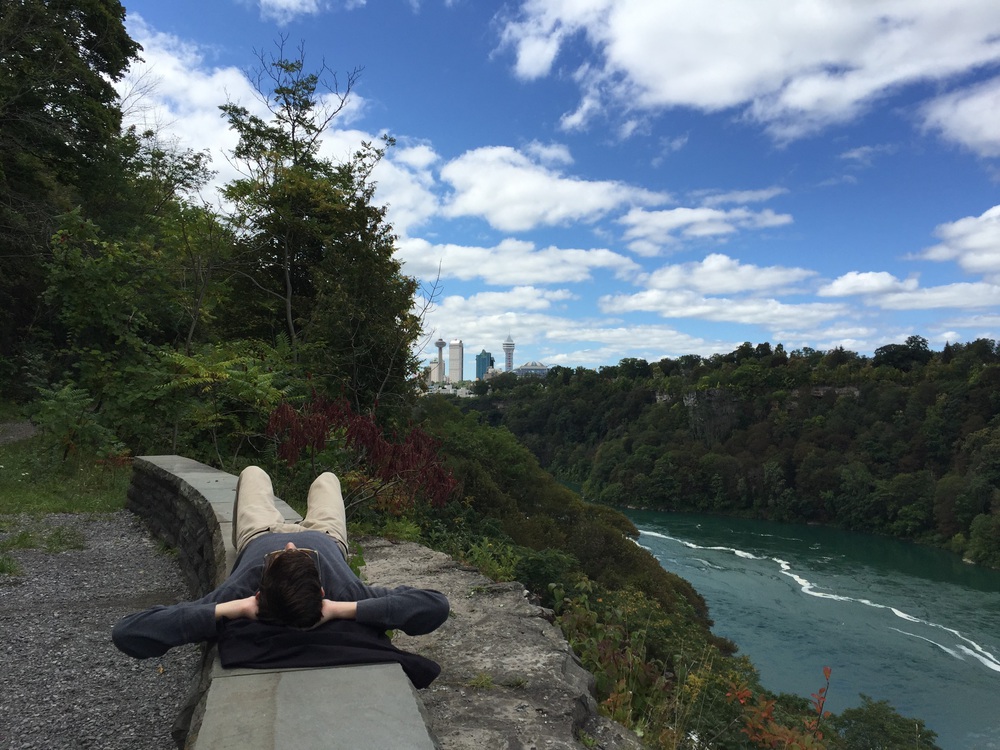 After the hike we were starving so we decided to cross over the Rainbow Bridge to see how the Canadian side of Niagara differed and also get lunch. Basically, the Canadian side is insane. I think they just tried to pack in as many tourist attractions as humanly possible: arcades, a ferris wheel, mini golf, laser tag, Frankenstein's Mansion/Burger King combo, Dracula's Haunted Castle, animatronics, Ripley's Believe it or Not, TWO wax museums, indoor tropical bird paradise, whatever the "Great Canadian Midway" is, and if that isn't enough, there is also a casino.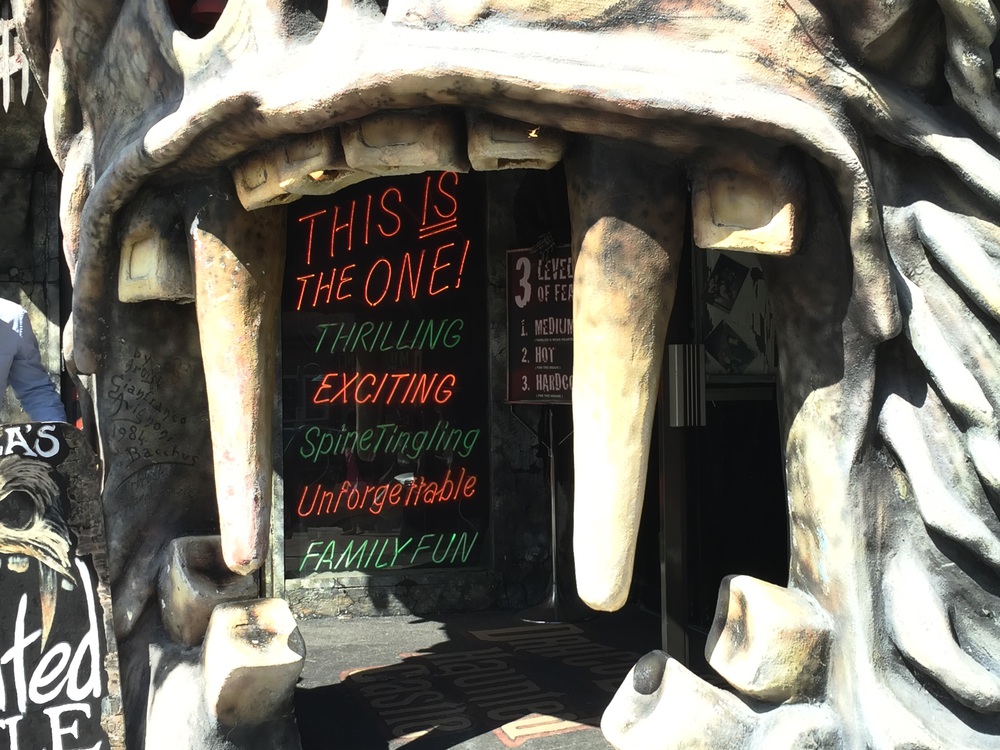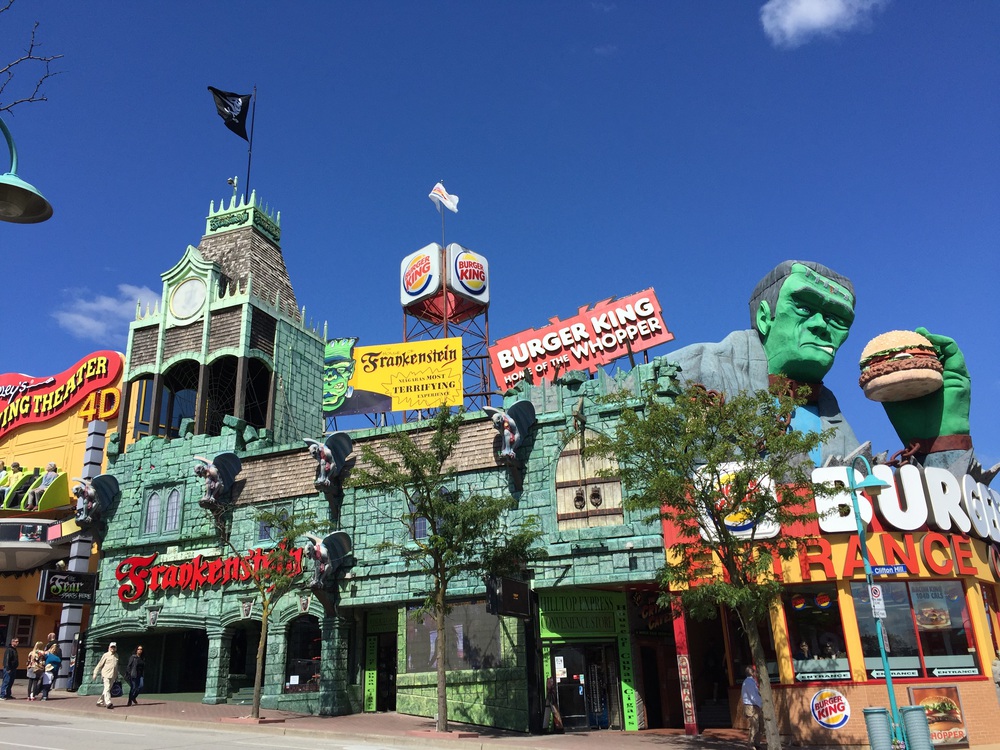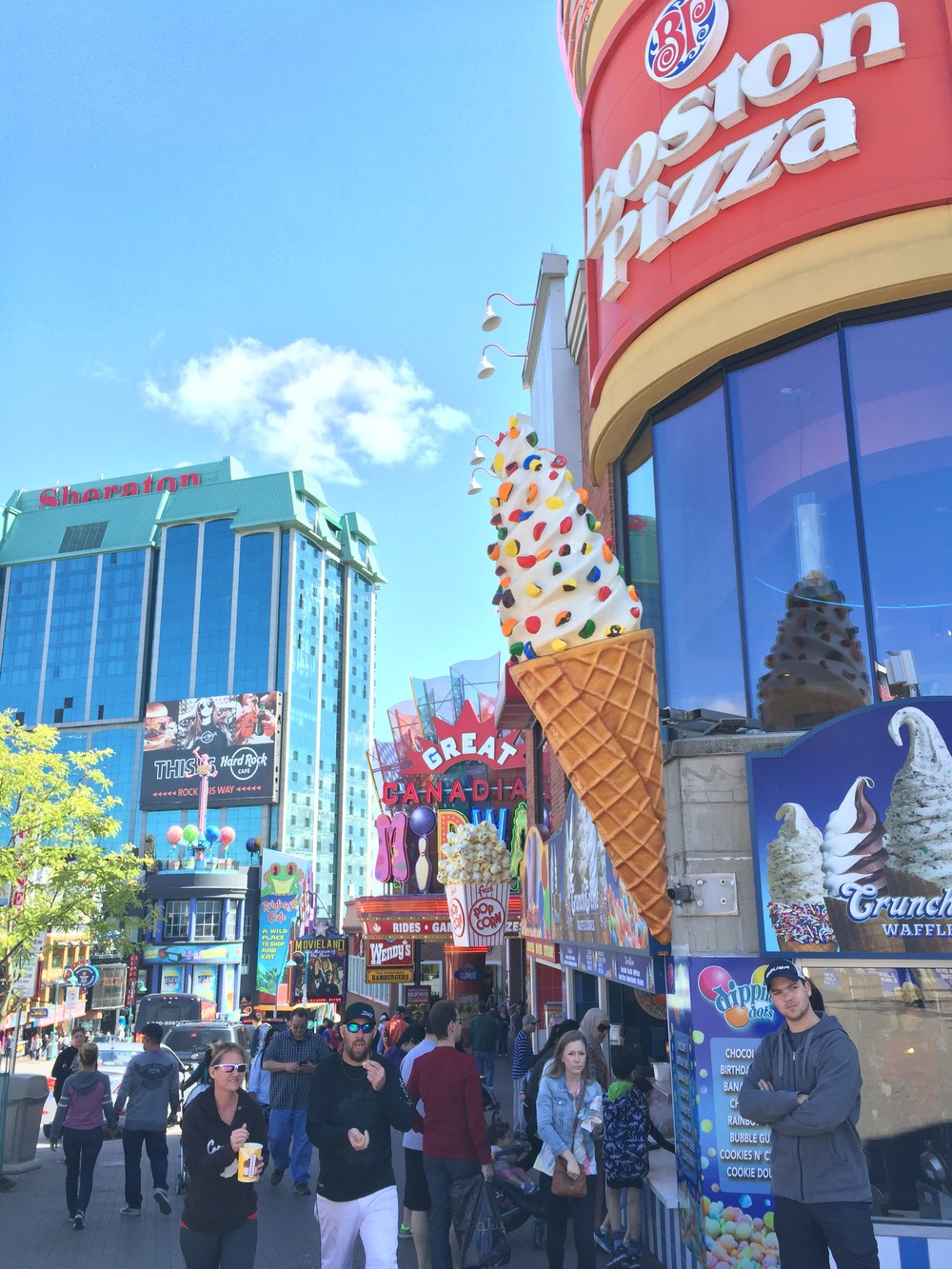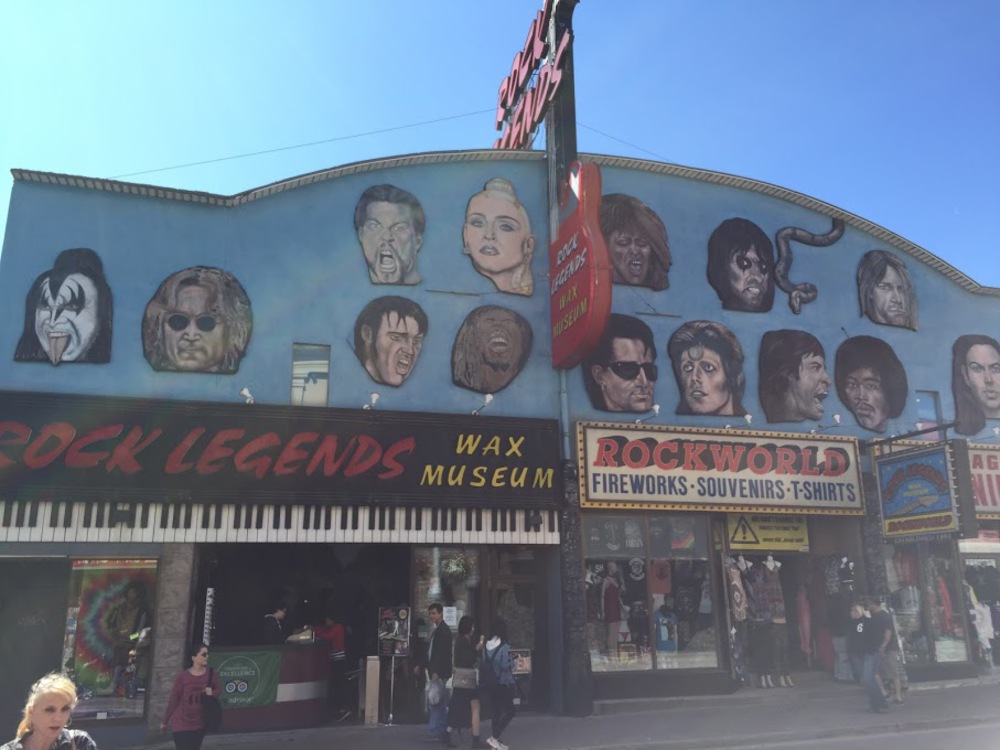 It's almost as if they're trying desperately to distract people from the fact that there is a giant amazing waterfall nearby. In any case, it was sort of fun and weird at first but then, as with most ripoffs, it somehow started to symbolize evil consumerism and capitalism so we scurried back to the US.
After we got our fill of Niagara we drove southeast towards the Finger Lakes in NY, camping at Stony Brook State Park for the night. We didn't have a ton of time there (checkout is usually 11am the next day) but we had some coffee down by the stream in the morning.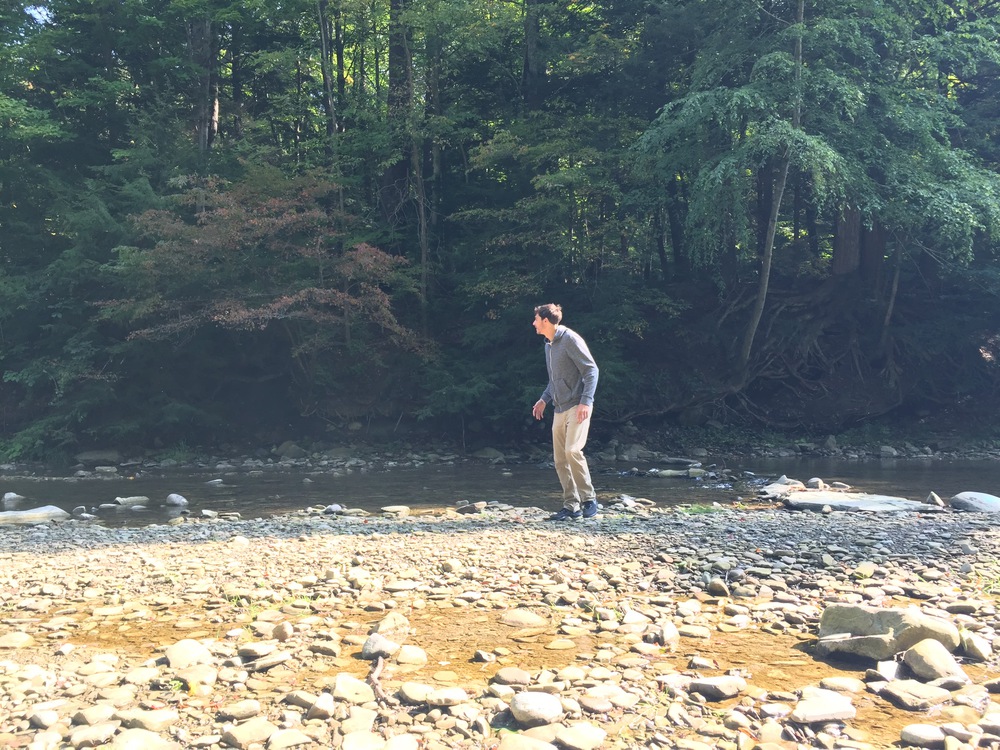 Next stop Finger Lakes.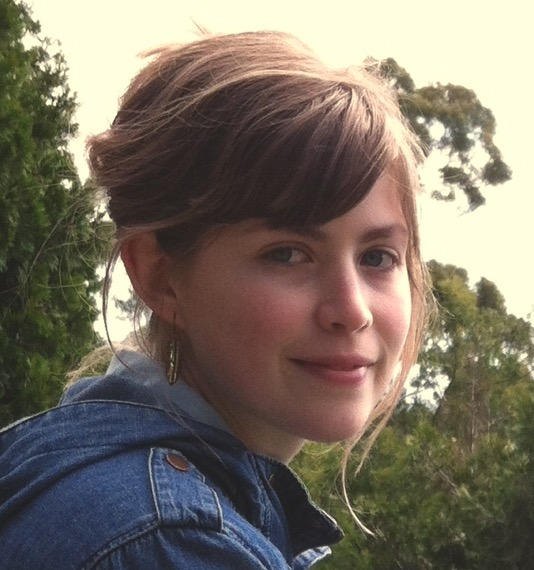 ---