Crescent City to Eureka
July 03, 2017
Greetings!
Right now we are in Sacramento at Richard and Celeste's, my aunt and uncle. I think we've finally reached hot weather, which will take some getting used to having become accustomed to the cool and breezy weather along the coast.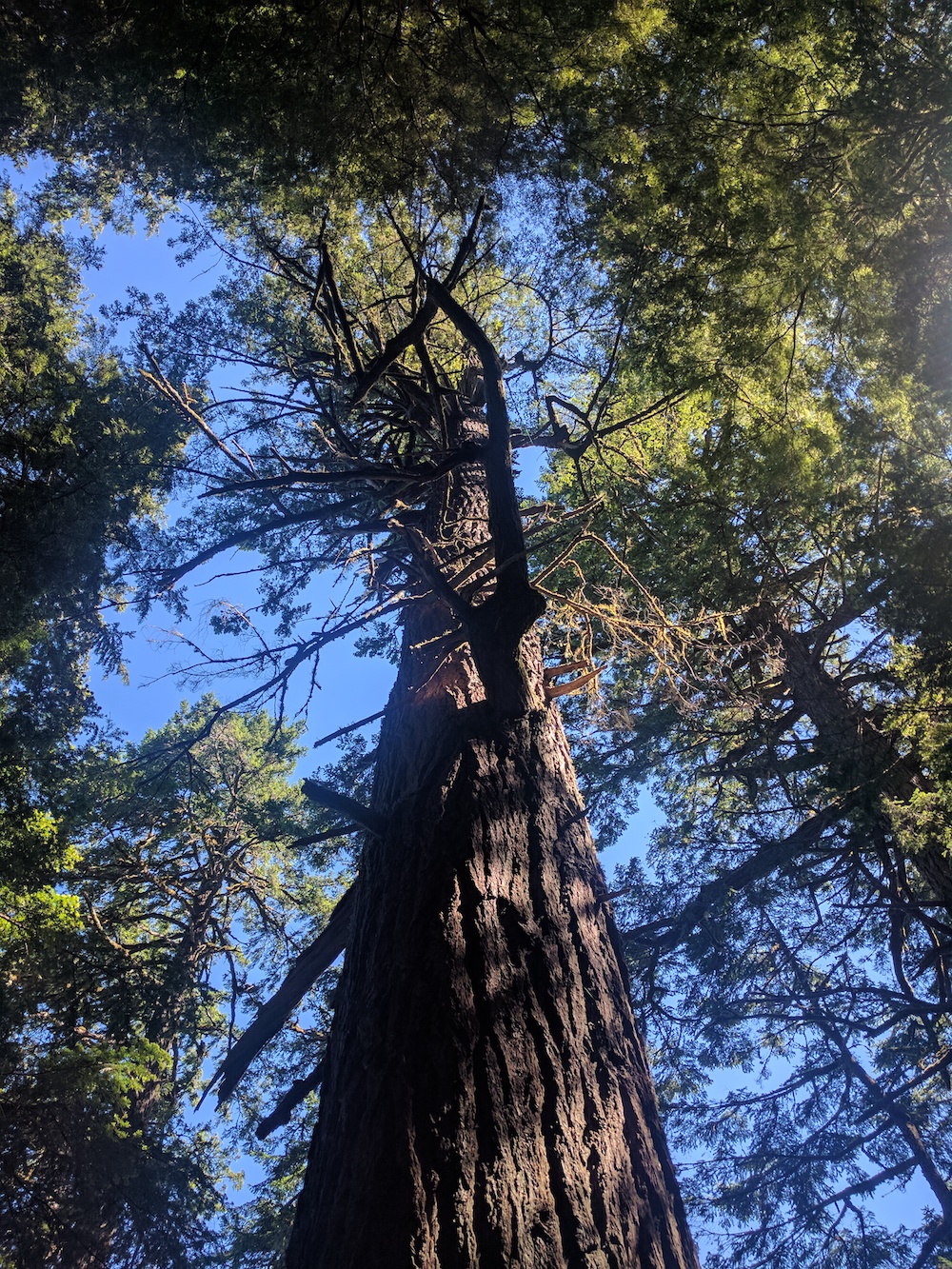 So going backwards, after staying the night in the casino in Crescent City, we spent the bulk of the day in a coffee shop with the world's most annoying music and no public bathroom (?) trying to get some stuff done. From Crescent City, we drove down to through the Redwoods State Parks: Jedidiah, Del Norte and Prairie Creek trying to find a place to camp.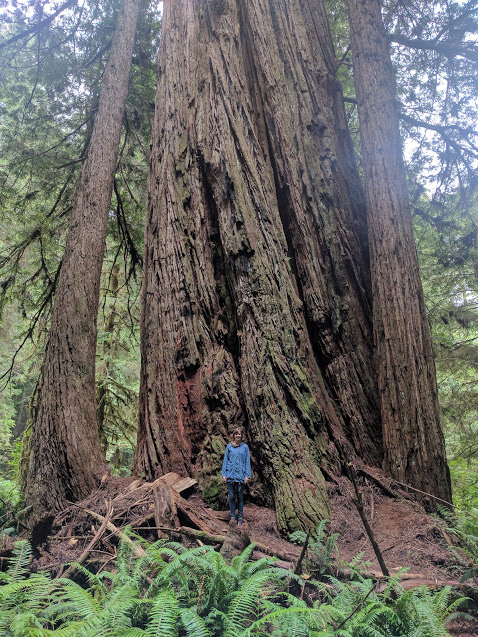 All places were full so we continued south. We stopped and took a few short hikes around Prairie Creek redwoods and I decided that I would like to join Ladybird Johnson and others in having my own Memorial Grove.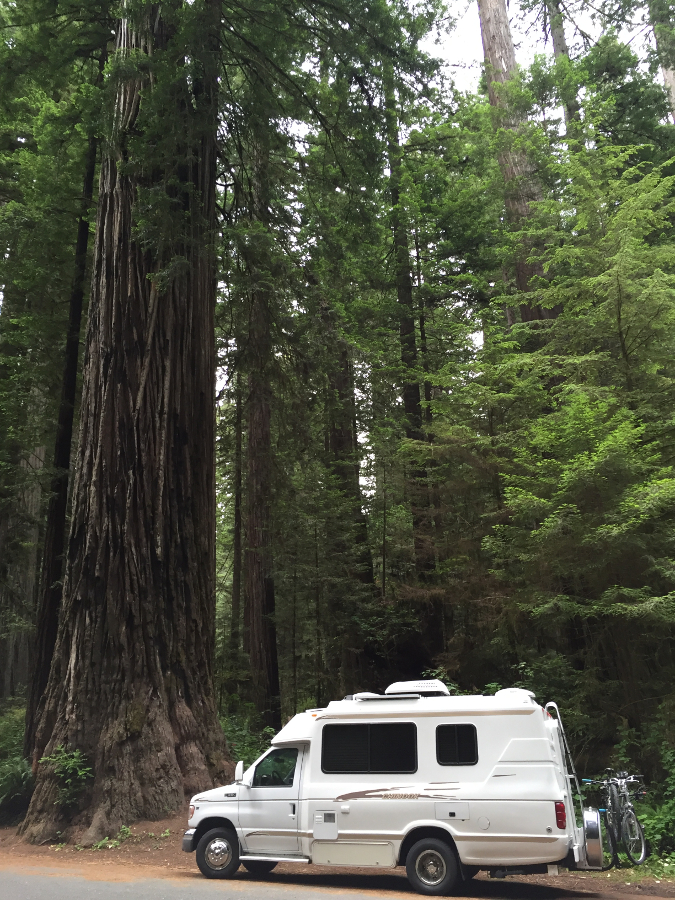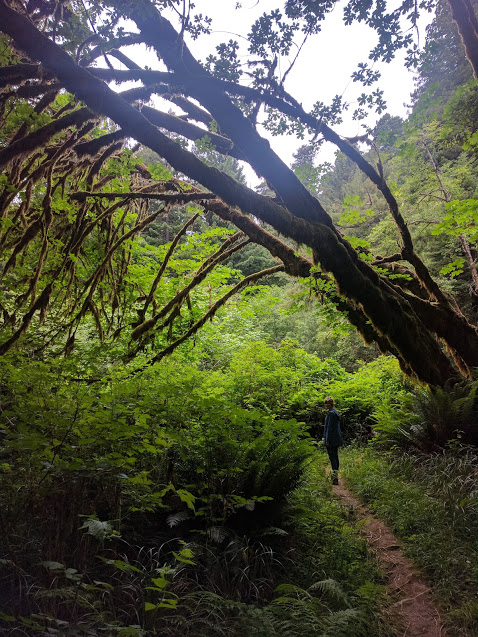 Eventually we settled on staying at Elk Country campground, a private RV "resort" (as they call it). I never knew Northern CA was so proud of their resident elk population.
The next day was a busy and fun day. We visited Patrick's Point State Park, south of the Redwoods and right on the water. Tons of walking trails and vistas. Here seen from Wedding Rock: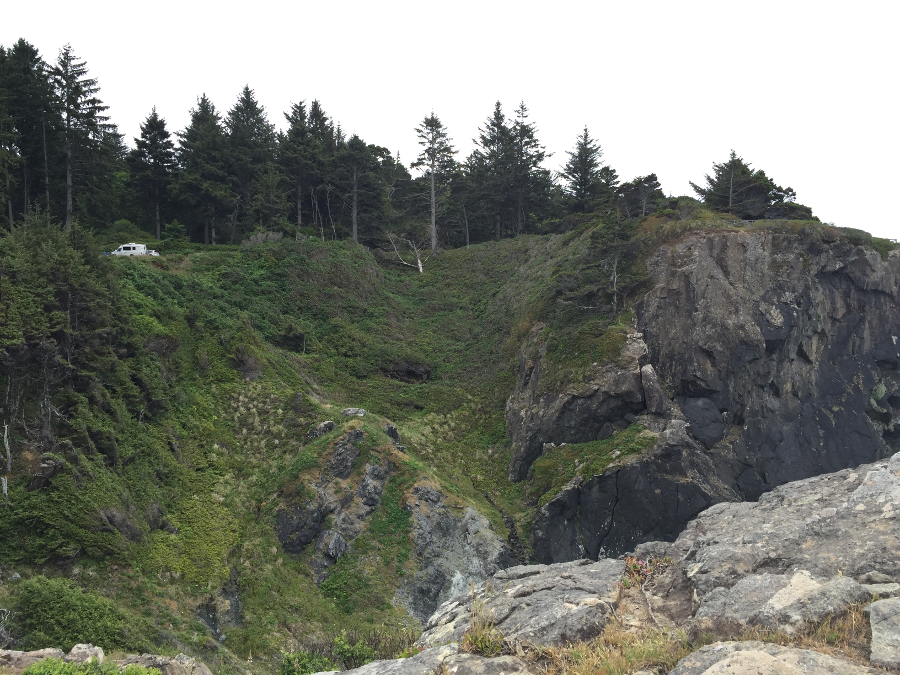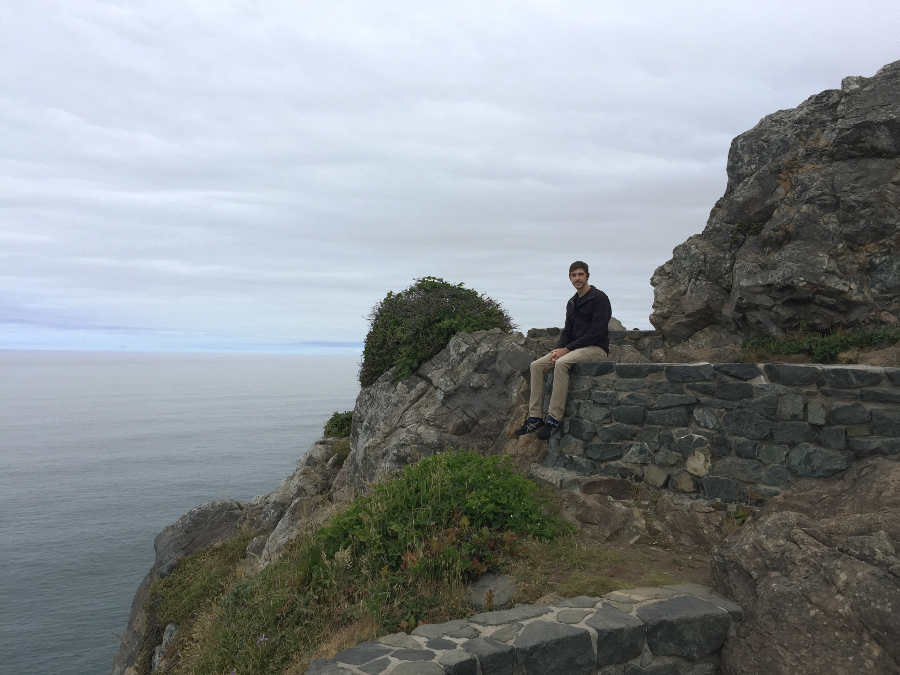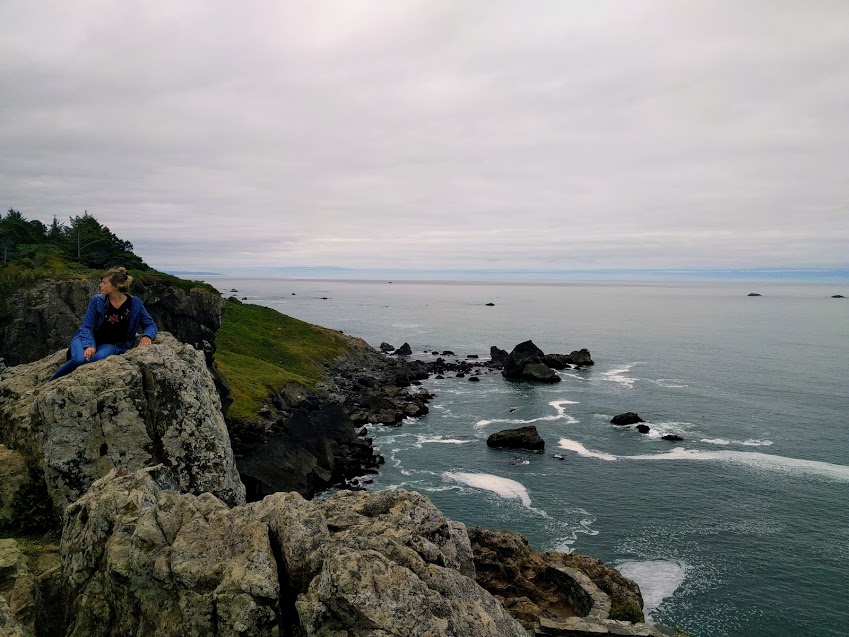 Next we drove into Arcata, spent some time at Cafe Mokka, an "old world style" cafe and Finnish sauna/spa.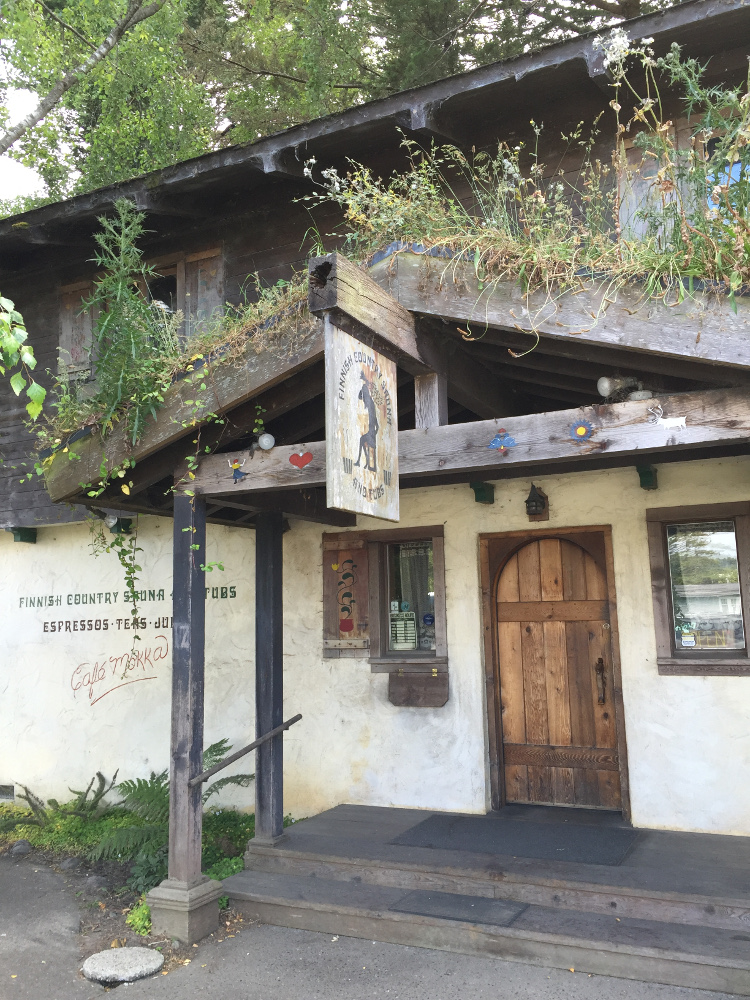 Although there was no wifi (which we should've expected) the ambiance was really neat - magazines from around the world, coffee/baklava/other goods, and older gentlemen overheard saying "Now let me tell you about my theory on criminals..." We booked a sauna for 4:00p and planned our route for the coming days.
Sauna and garden in back of cafe: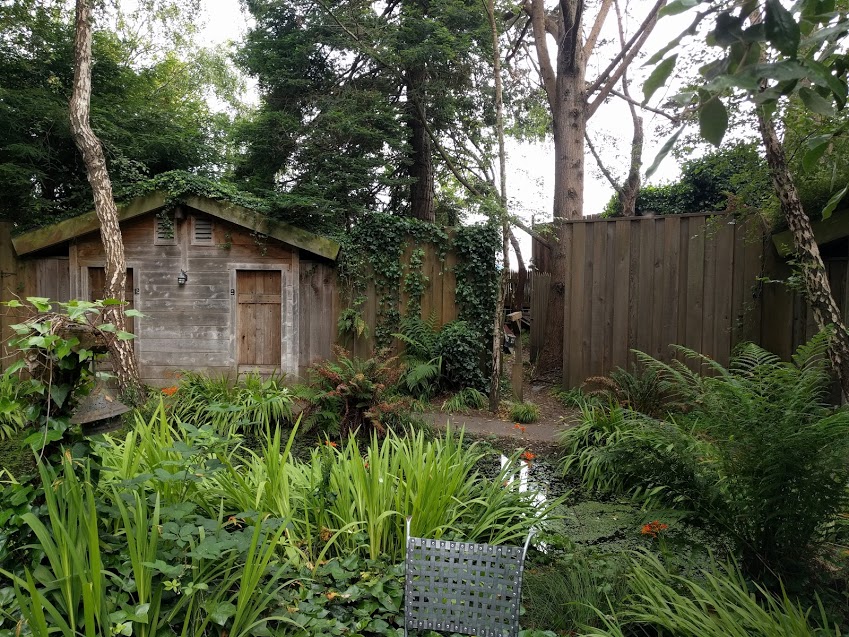 For $10.25 you got a 30 min sauna and 30 min cold shower time. I think Dan overall enjoys the sauna more than I - mostly I sit there wondering "do I hate this or do I love it?" I felt a sense of accomplishment for enduring.
Afterwards we exuded a calm zen-like feeling and felt very "cleared of toxins". Then we walked around Arcata and had burgers, fries and a chocolate milkshake, which in retrospect I see is ironic after our sweaty cleanse.
We returned to the van to relax and digest, then drove to Redwood Curtain Brewing Co. nearby to test the beer.
Bluegrass at Redwood Curtain: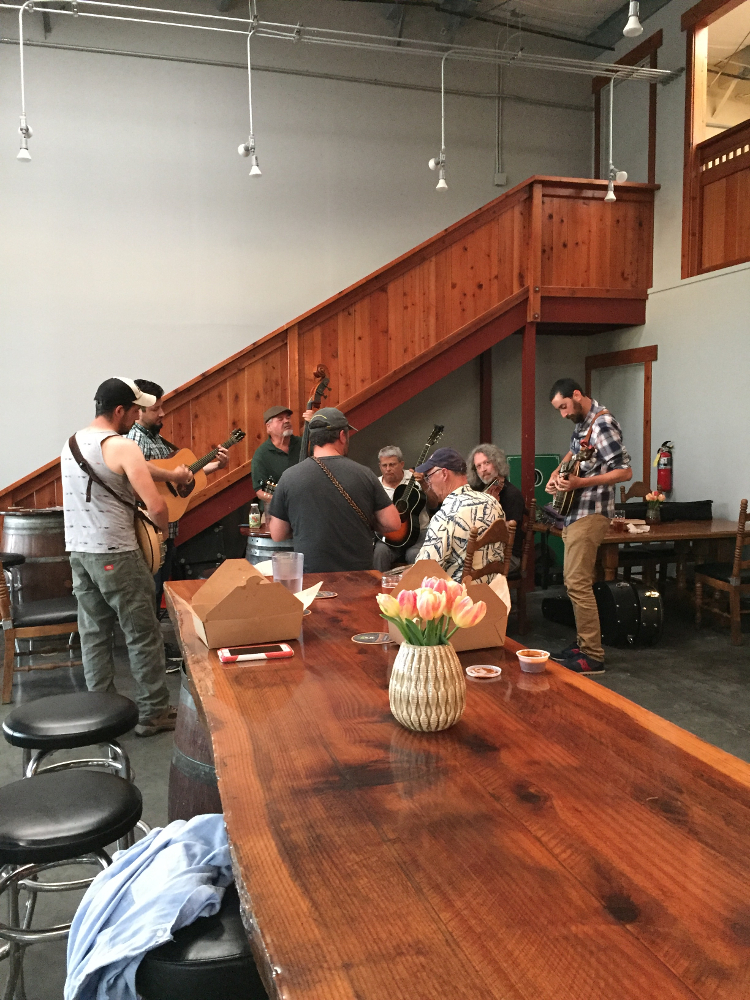 Drove down to Bear River Casino to sleep, drove 30 mins or so back up to Eureka the next day to check things out.
Dan went to a local barber to get a haircut, a man who had worked in the same barbershop for 40 years. The barber griped about the increase of homeless people in the past few years. Eureka in this way feels similar to Eugene. While Dan got barbered, I walked to the Gabriel Romano sculpture garden, a glassed-in collection of Romano's work.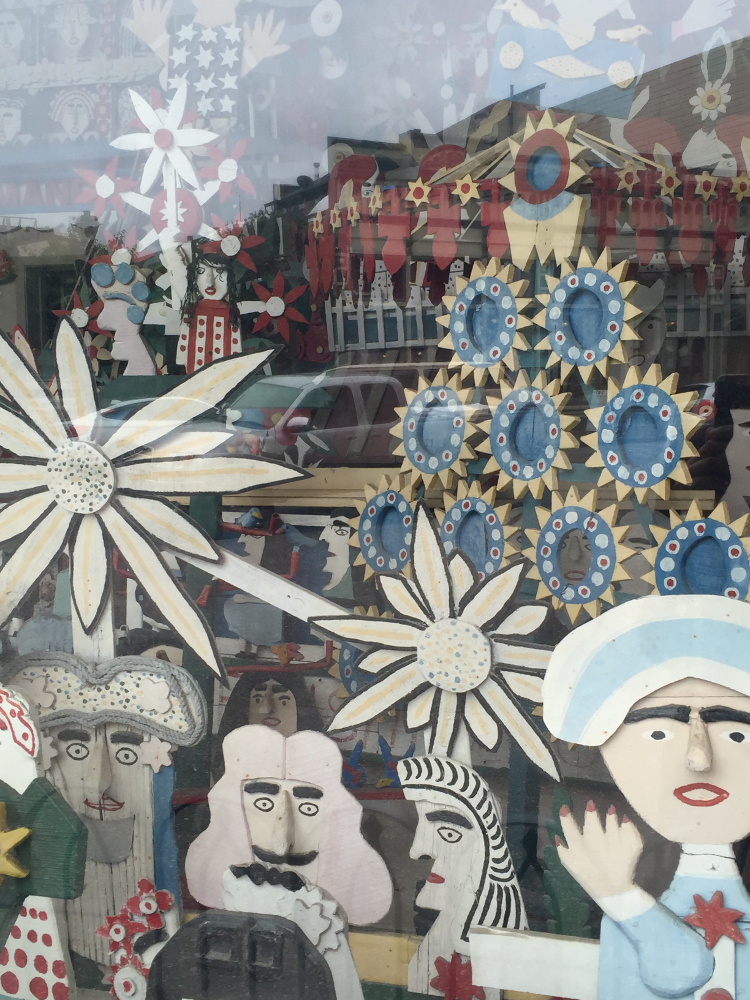 Romano was an outsider artist and local who spent 30+ years building this work and installing in his own front yard. After he died a portion was put on display in downtown Eureka. I'm sure part of the magic was lost when it was disassembled and put behind glass, but it was still fun to look at the odd figures cut from old wood crates and painted.
After lunch, we rode our bikes to the Blue Ox Millworks, a place I had read about in a local magazine. They do all kinds of things here and have been around for 44 years, owned by a local couple. I think their main business is woodworking for historical and private buildings, but they have a blacksmith, shingle mill, stable, lapidary, ceramics studio, logging village recreation (with puppet show), letterpress studio, sign painting and restoration, fiber art and semi-feral cats.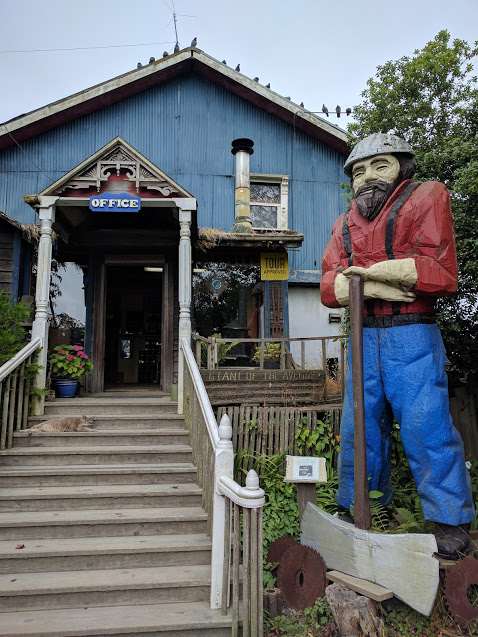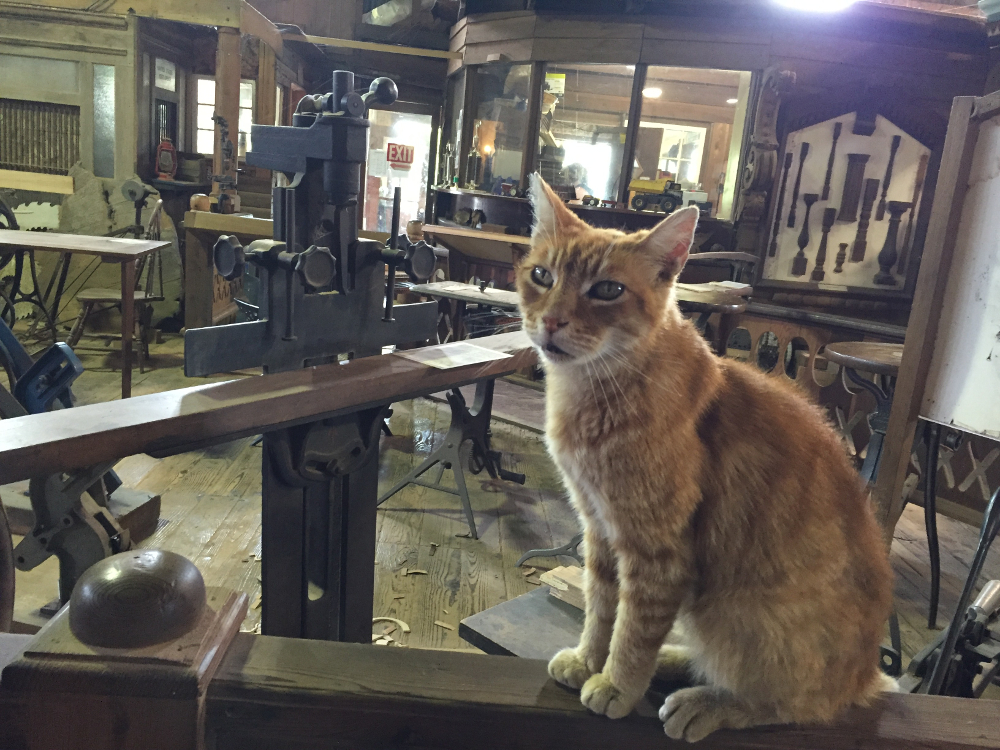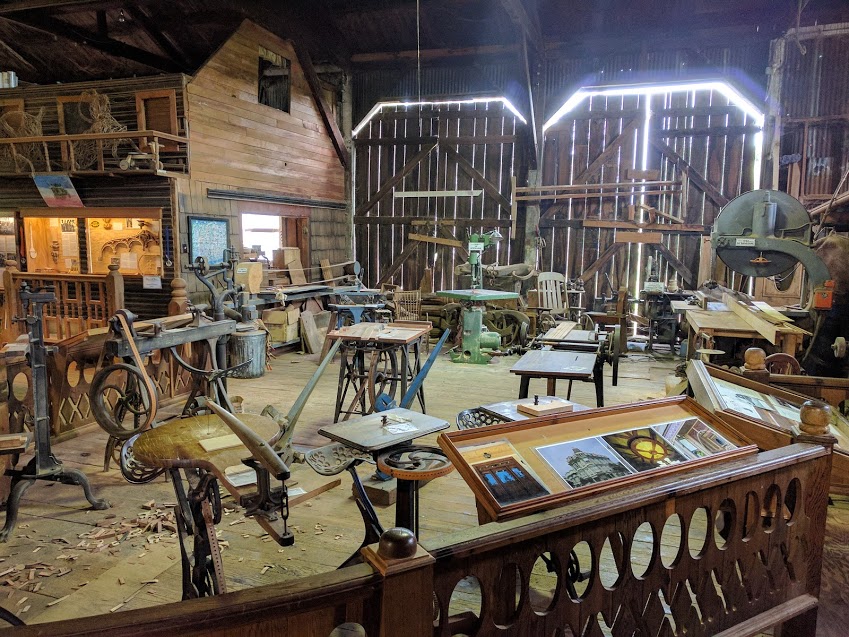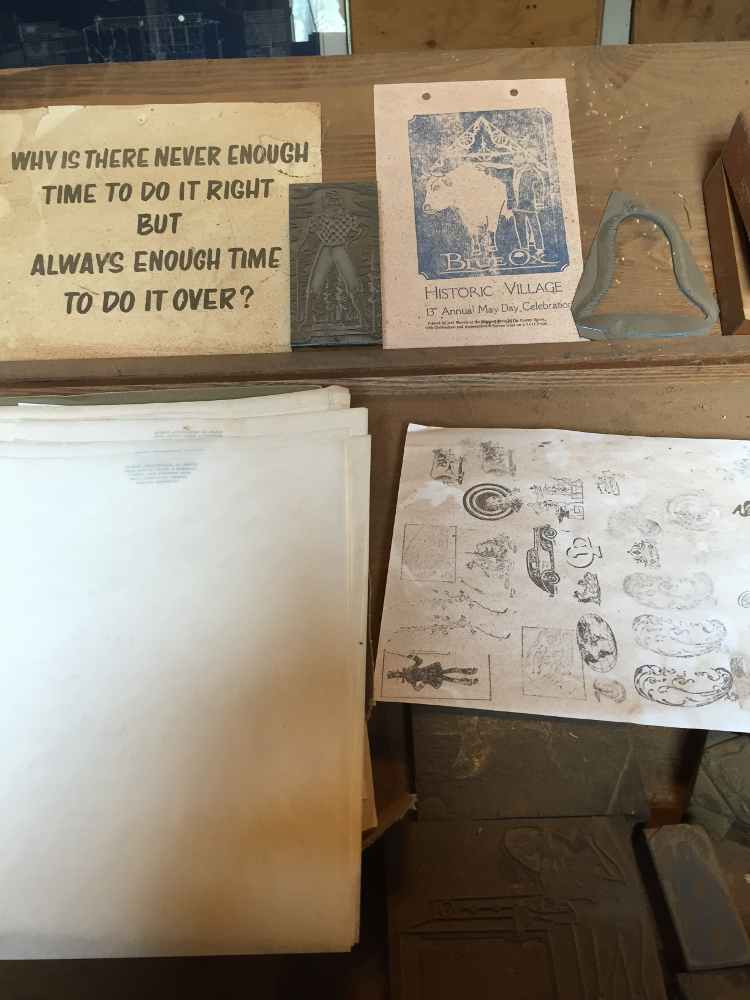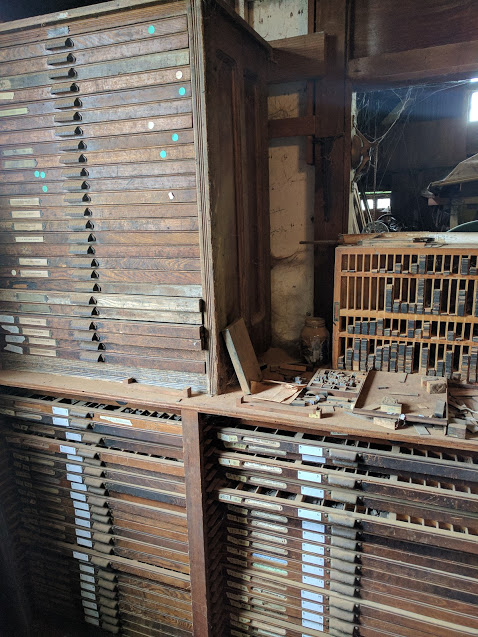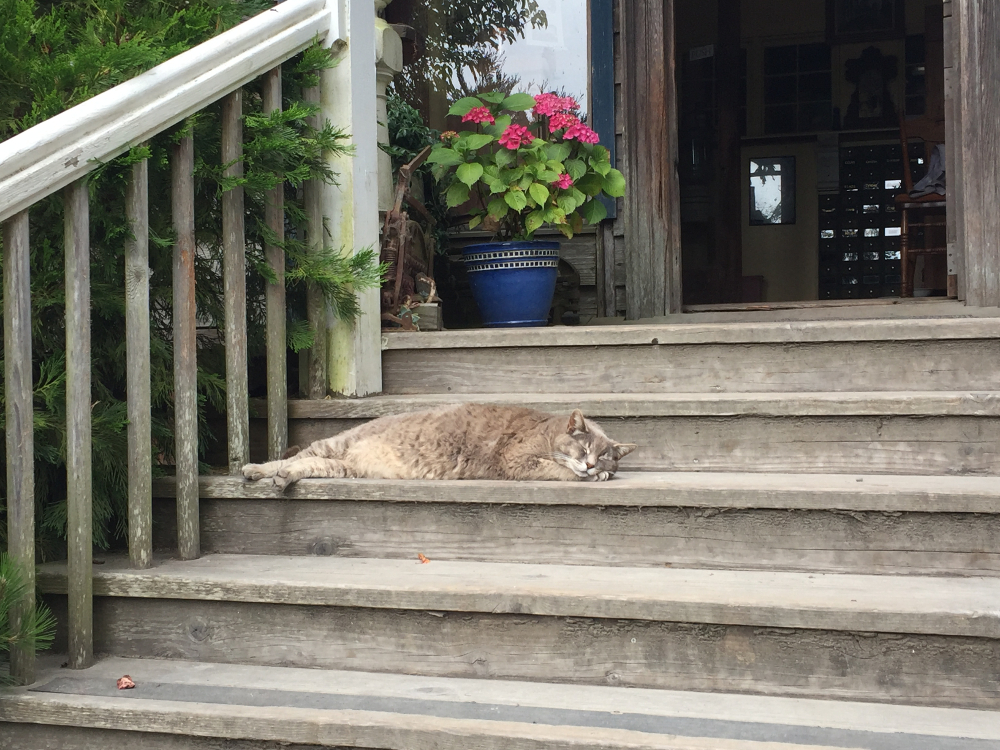 They also have a program with high school students and veterans to gain skills and work projects at Blue Ox. We checked in with a nice woman named Rainbow and paid $12 to do a self guided tour. It was worth it.
That evening we drove for some time to get out to the coast down 101 then hwy1, a crazy windy road that felt like it would never end. We had found a legit free camping site online right on the water on a gravel pullout. We got out to the water right as the sun was setting and got to the site soon after.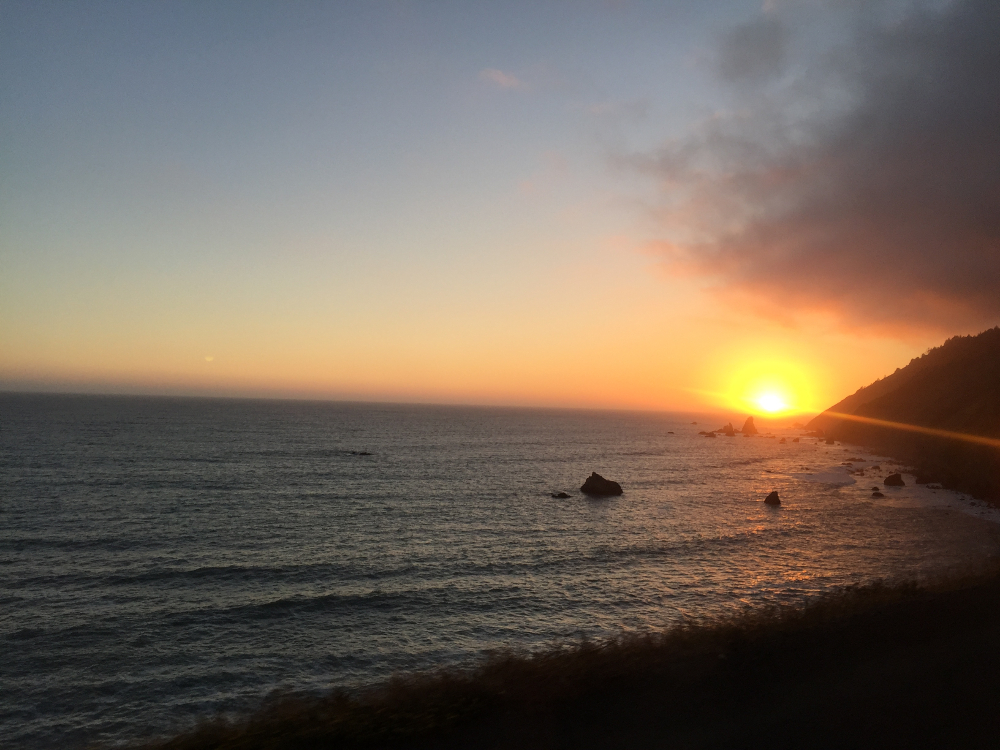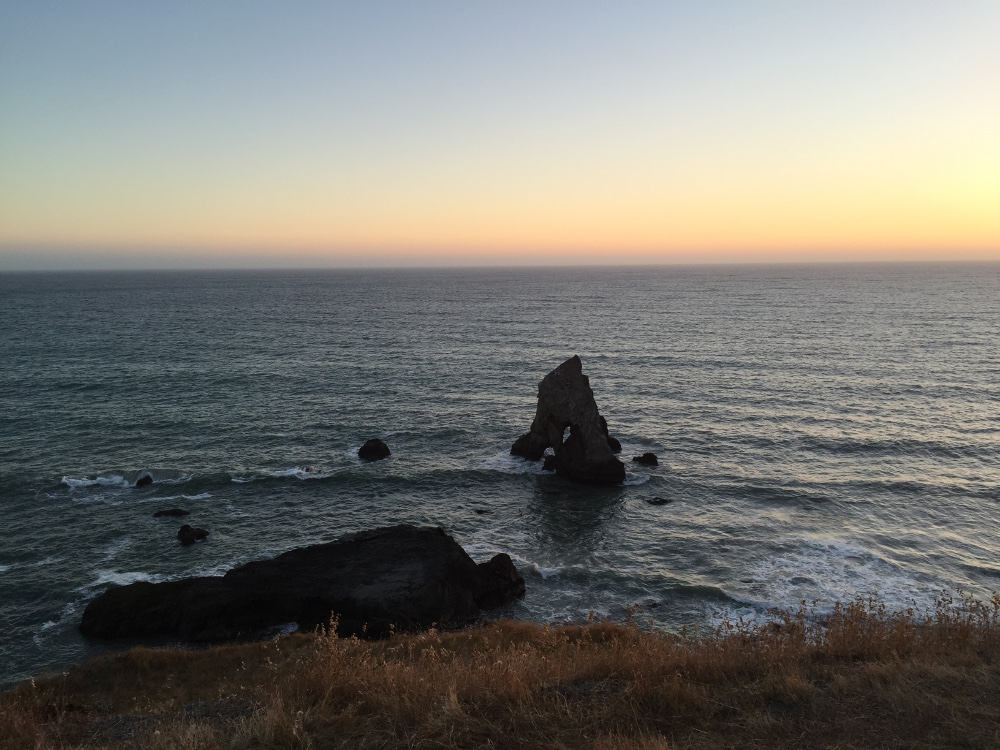 There were a couple other vans/RV's parked there so we felt pretty secure and like we weren't going to be bothered. Turned out to be a great spot, made dinner, had some whiskey, played gin rummy and went to bed to the sound of the water.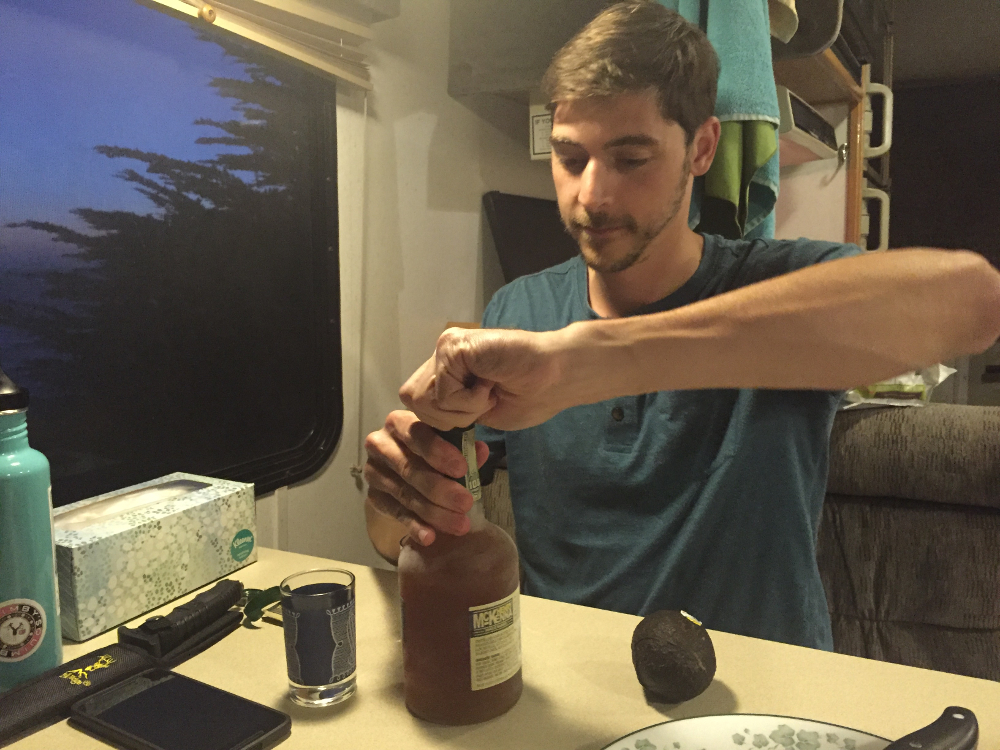 I'll have to post the rest of the trip down to Sacramento later, I've reached daily computer tolerance.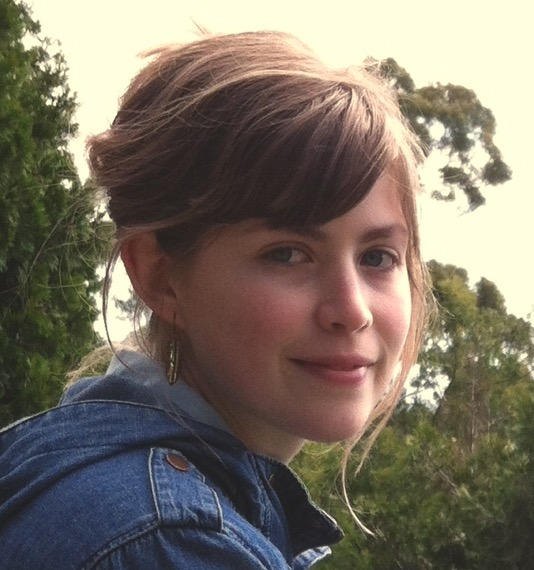 More Posts
Prev: Officially Gone
---