Lake Placid, NY
October 11, 2017
On the morning of the 24th we got up and started driving, stopping in Port Henry for late breakfast and coffee.
View from the coffee shop: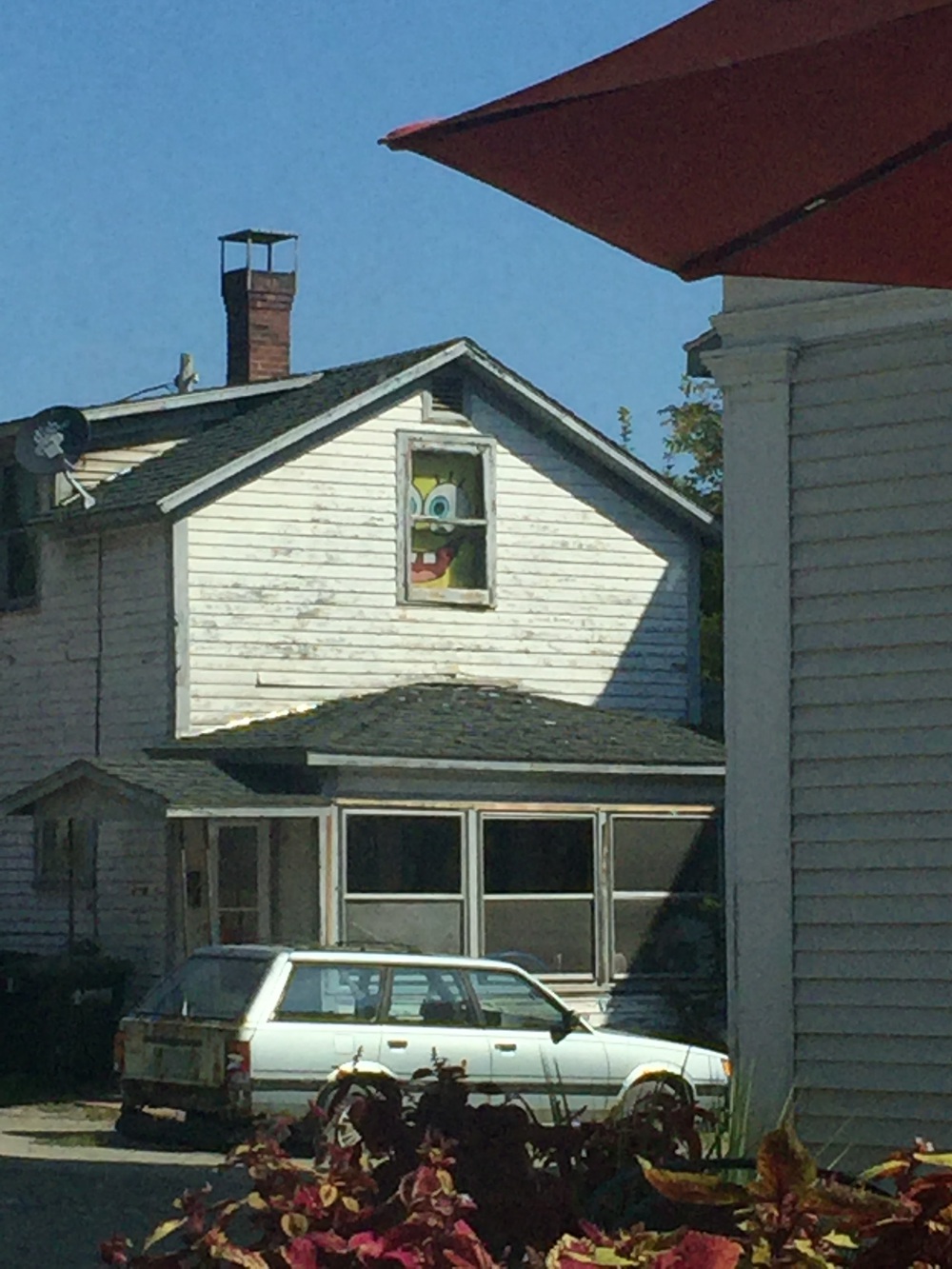 We rolled into Lake Placid in the early afternoon, where I discovered where we were staying: The Whiteface Lodge. The resort featured a beautiful pool and hot tub, bowling alley, spa, restaurant, game room, movie theater and more. When I asked Dan what I did to deserve this two night stay, he said it was on account of our 9 year anniversary that day and the fact that I have been using a composting toilet for 10 days.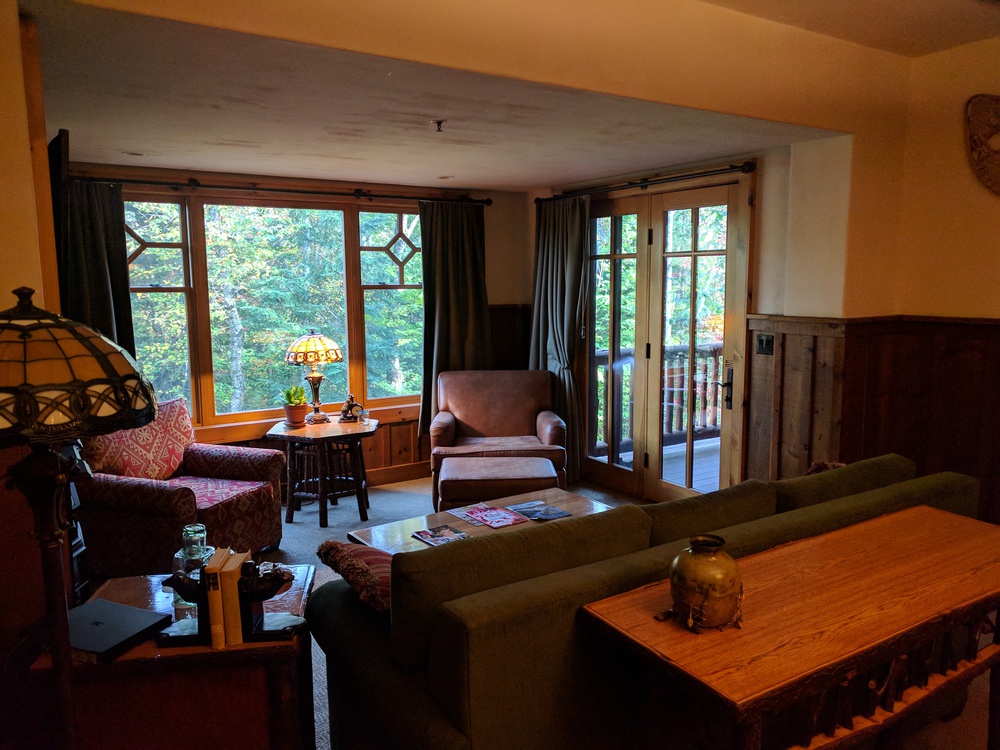 We were both impressed and excited by the room which had a whole kitchen/living room/dining room, balcony and bedroom with spacious bathroom. There were also fresh cookies that were delivered free of charge each night and what we would later discover to be the best free hotel breakfast ever.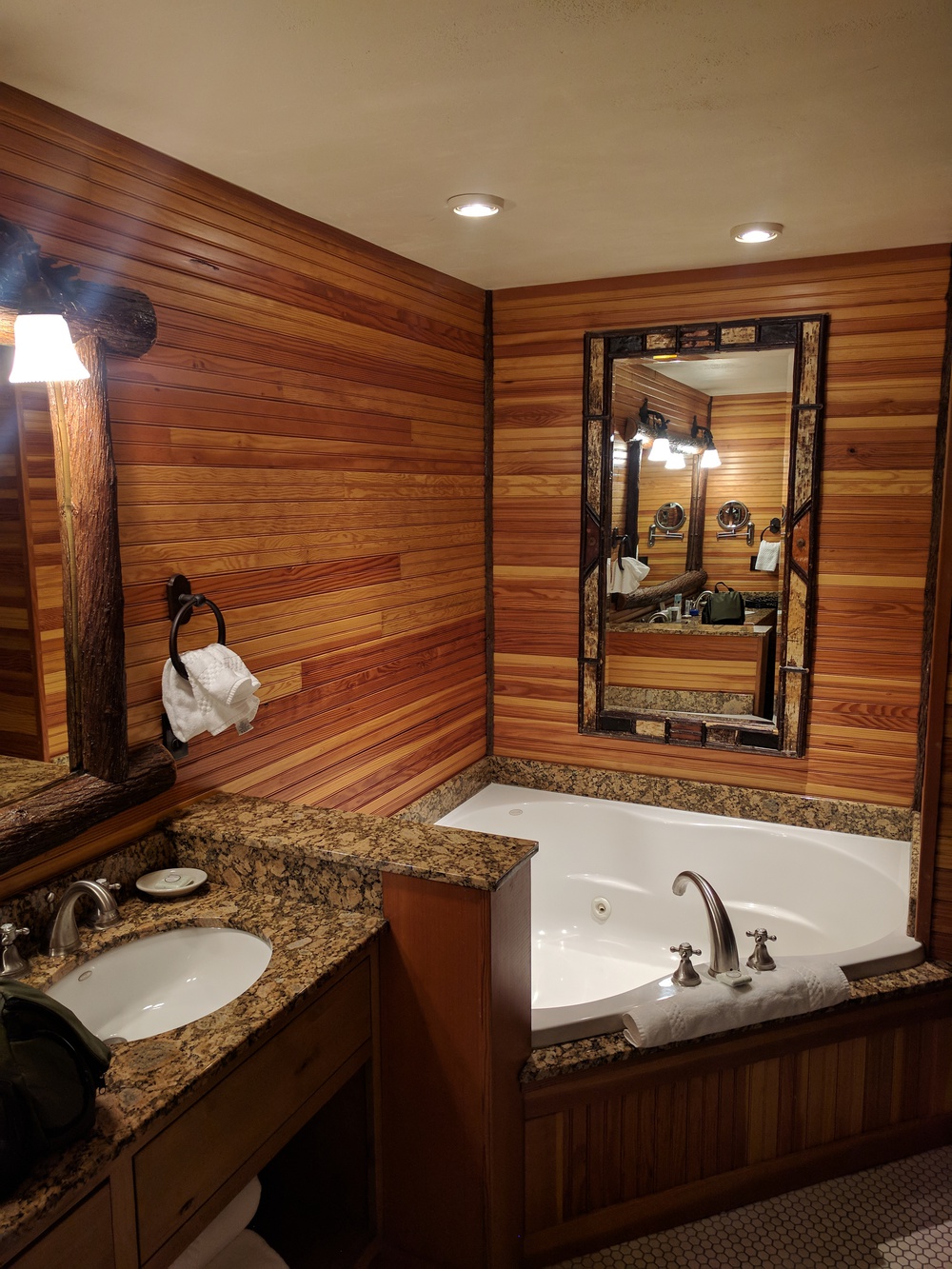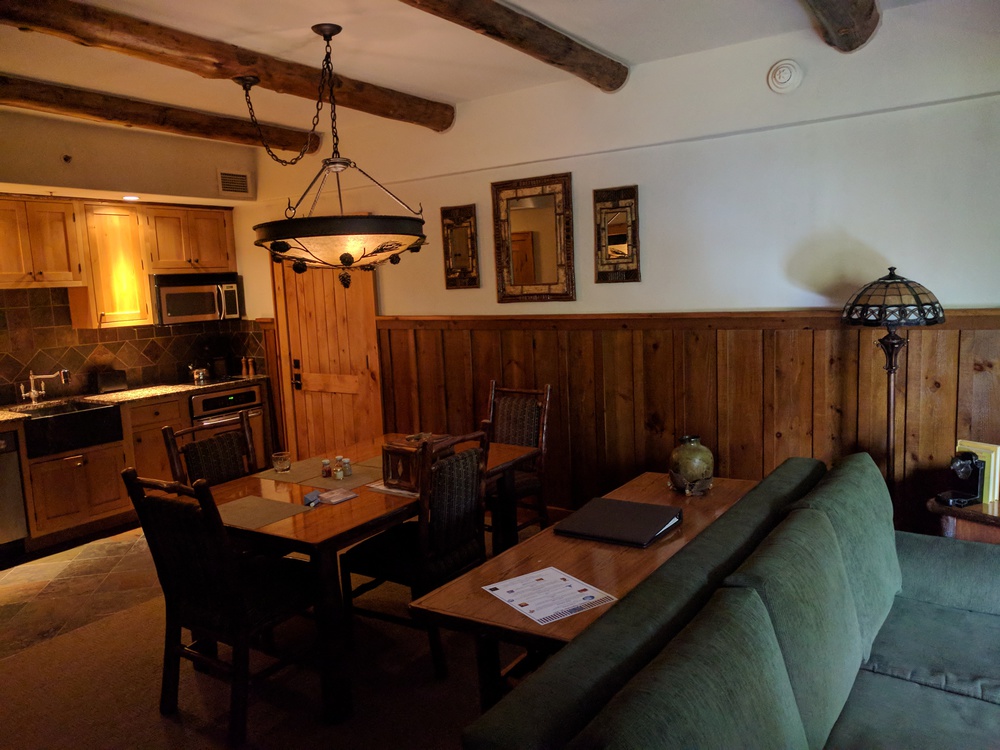 That night Dan had made reservations at the hotel for dinner, which was pretty and open, a lodge-like room with lots of taxidermy busts. After dining on steak, salmon and beer we drove down for a walk by the lake. I had a sense something was afoot. After walking through the trees and looking at the lights on the lake: SURPRISE! Dan proposed illuminated by flashlight. Do I need to specify my answer?
We had celebratory champagne back at the hotel and then went for a night swim in the pool.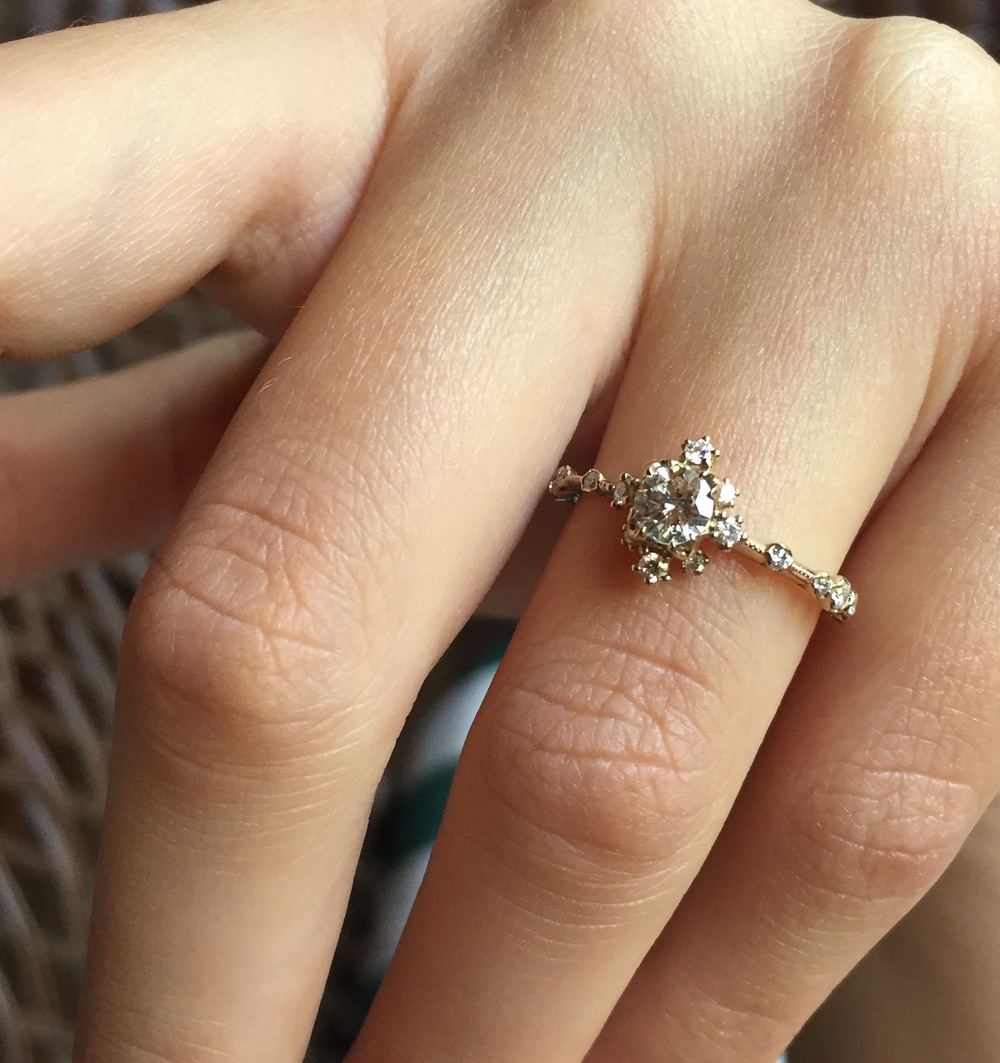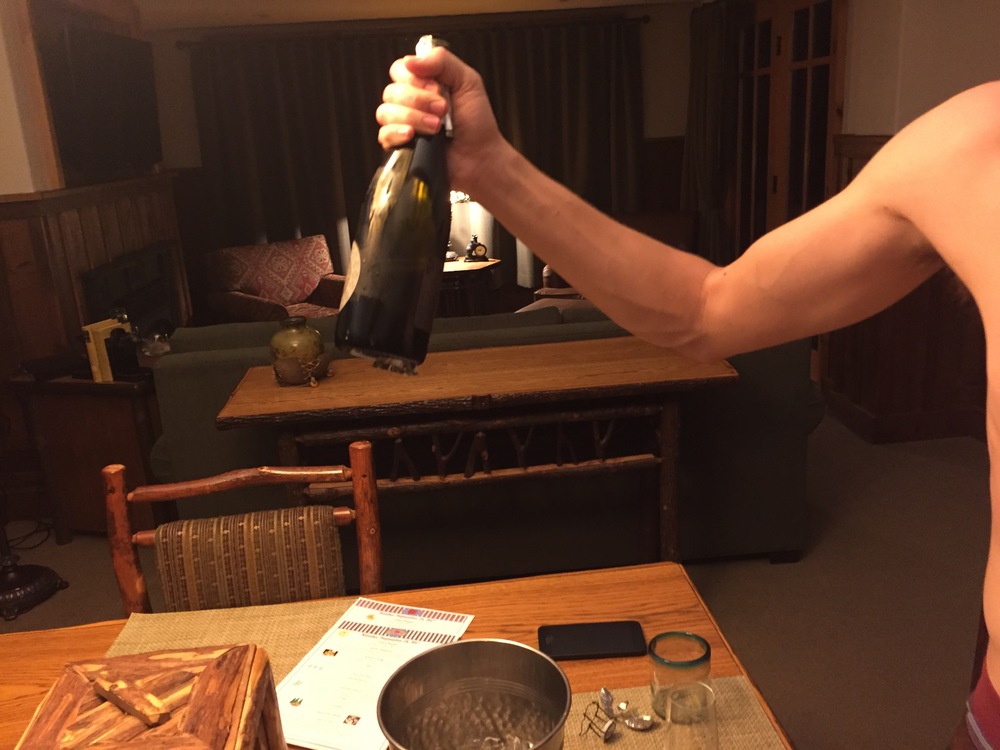 Dan had booked two nights at the Whiteface Lodge, but we were enjoying celebrating our engagement and the luxury of many amenities so much that I ended up booking a third night to stay. We had to move across the hall but it was worth it for more relaxation and cookies.
Our second room: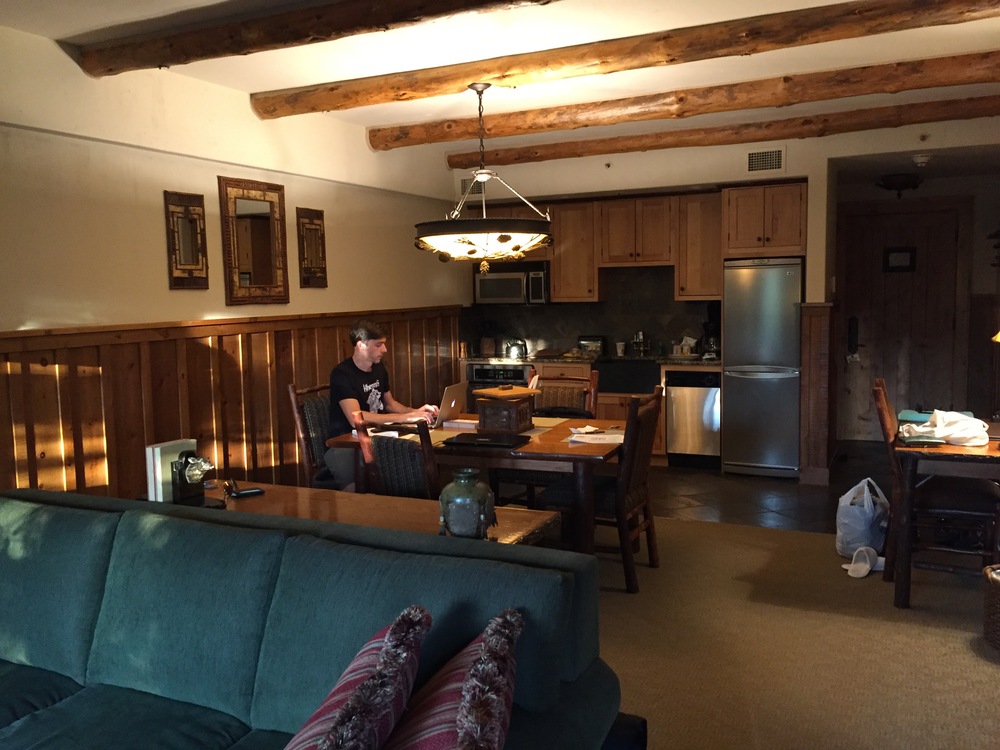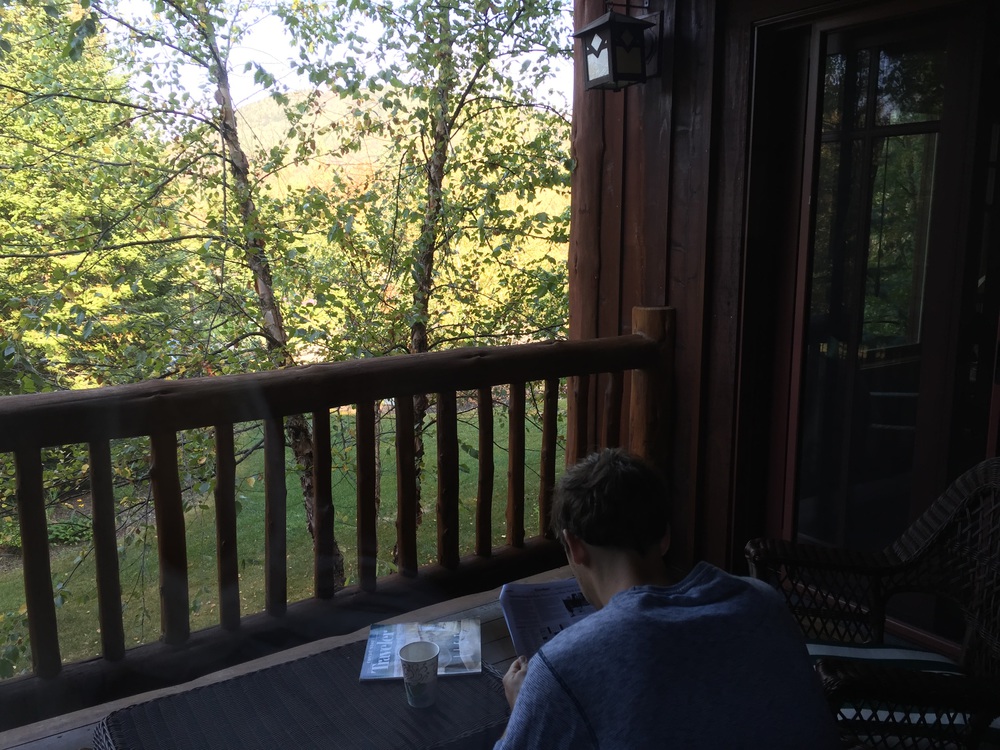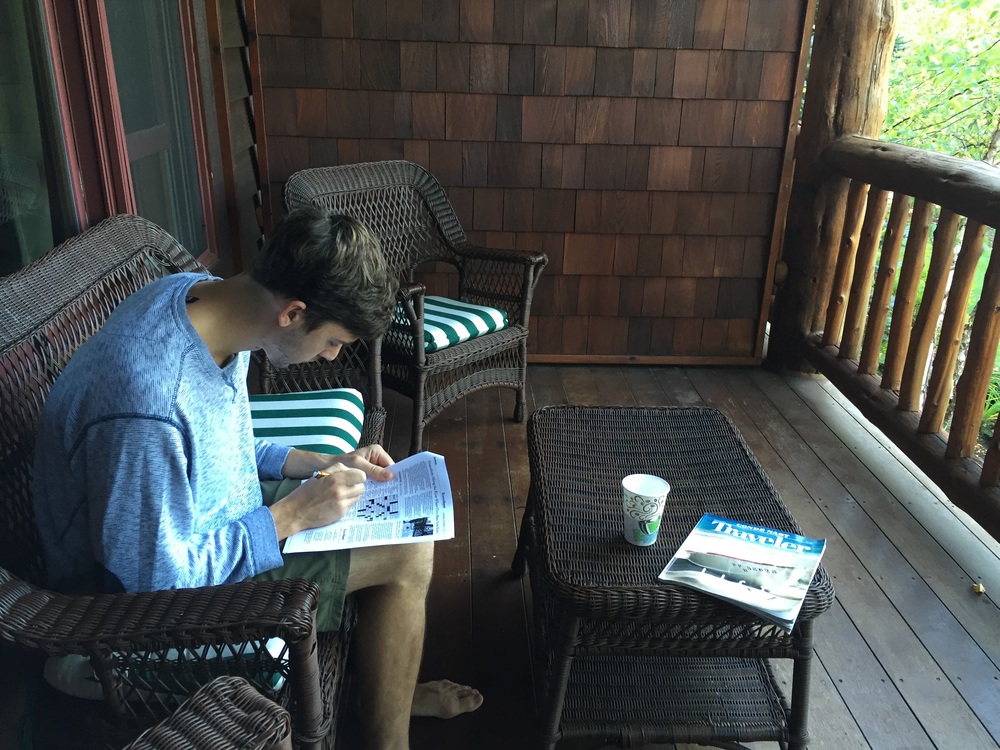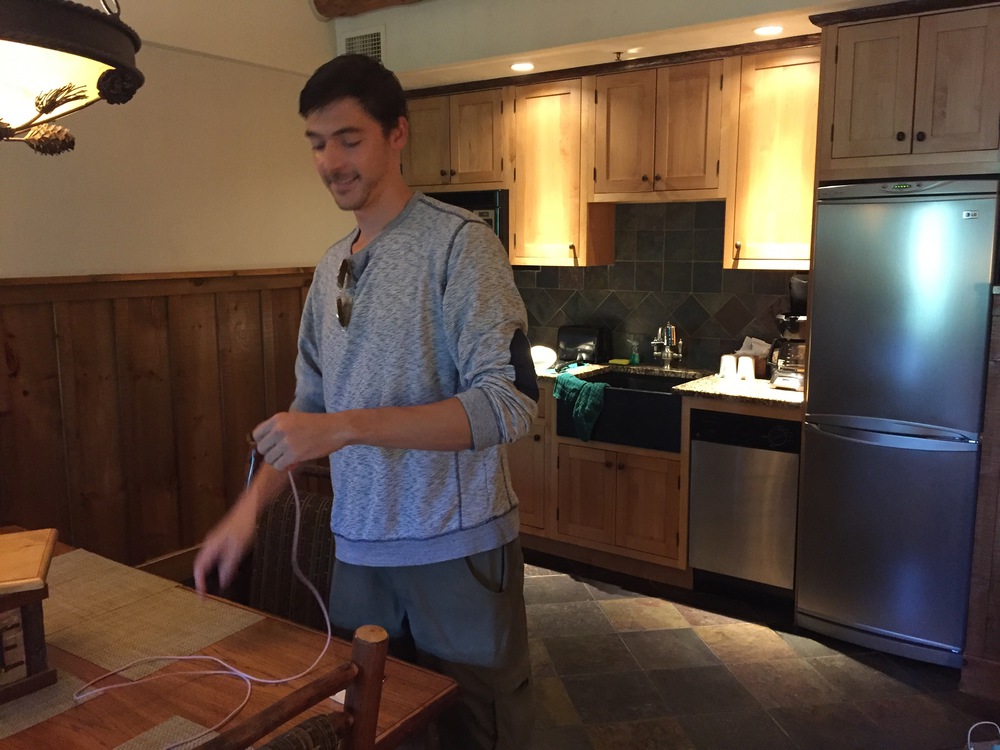 During the day we rented kayaks and went out on Lake Placid to paddle and swim since it was pretty warm out for September. We swam more in the pool, used the sauna, hiked around the nearby trails, ate and cooked, watched TV, went bowling and just generally enjoyed the hotel and the excitement of being engaged. I also looked at my ring a lot.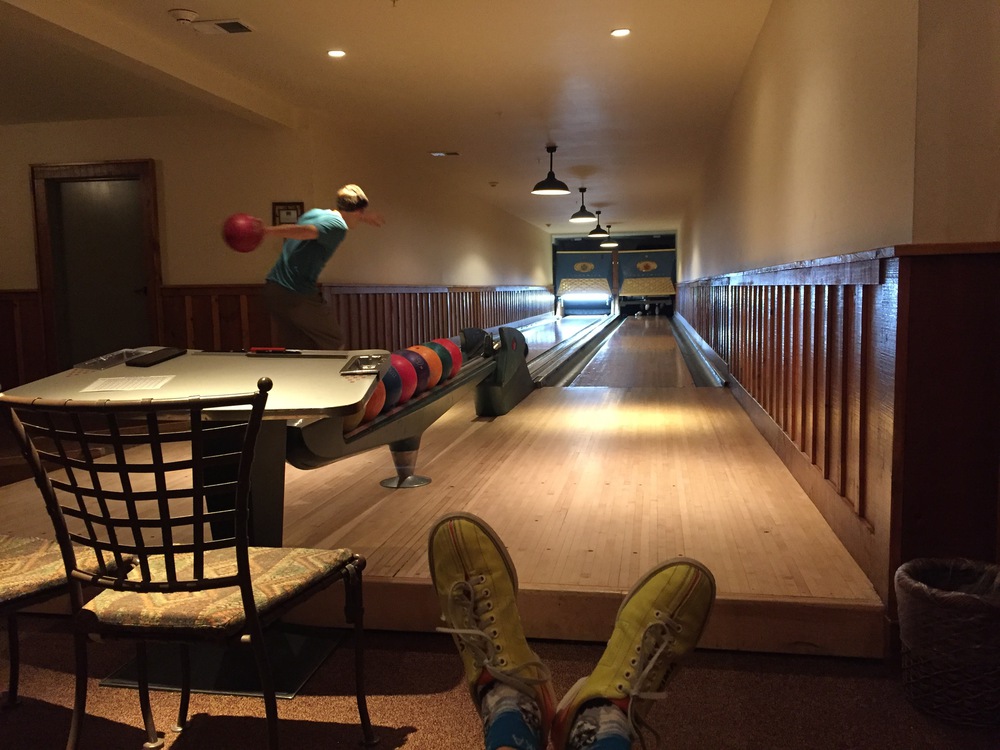 Friendly toad: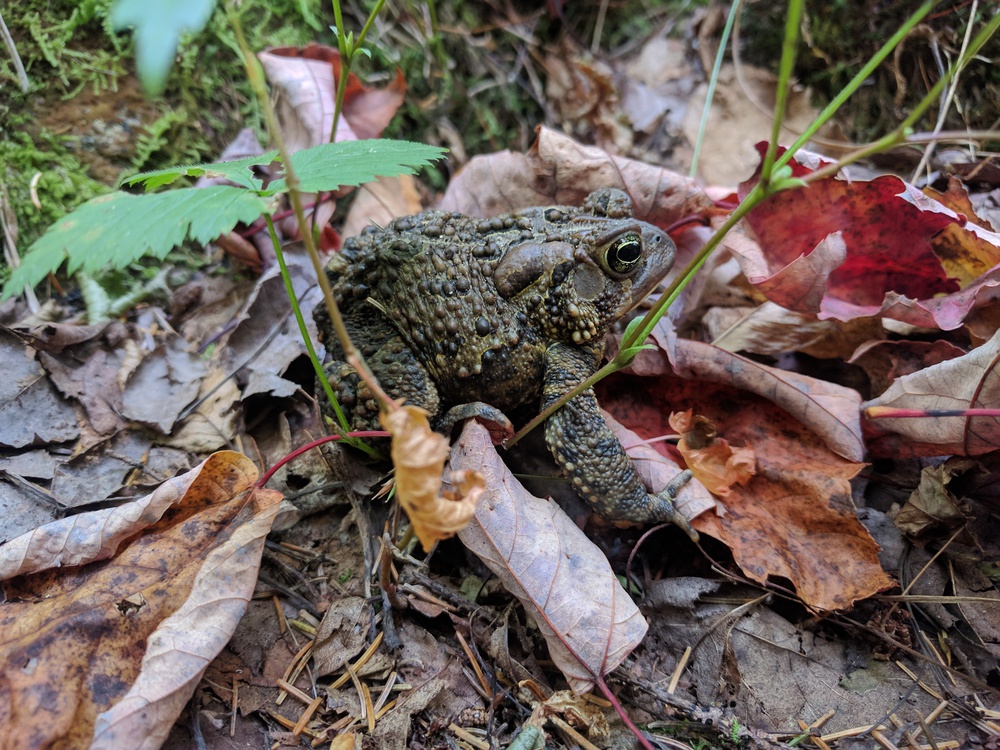 Kayaking: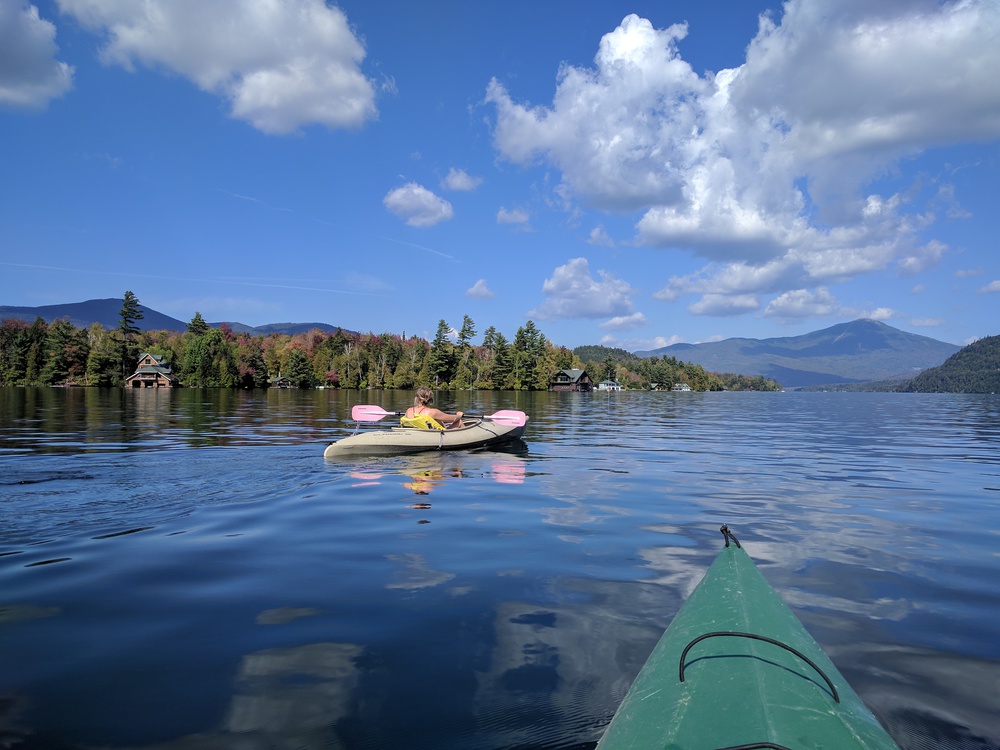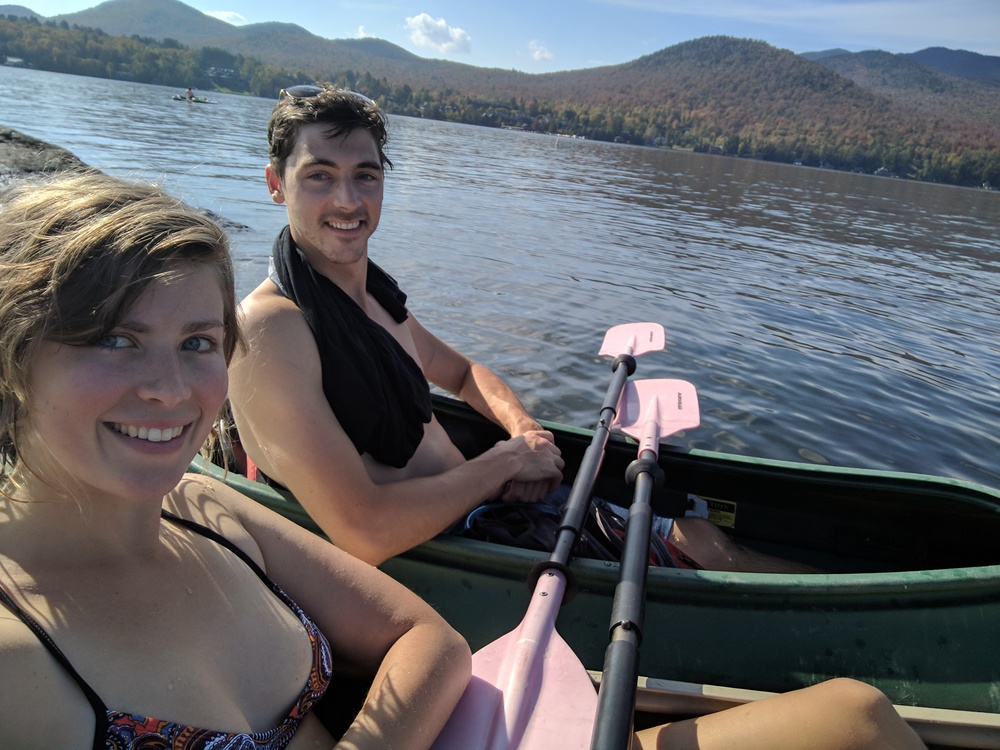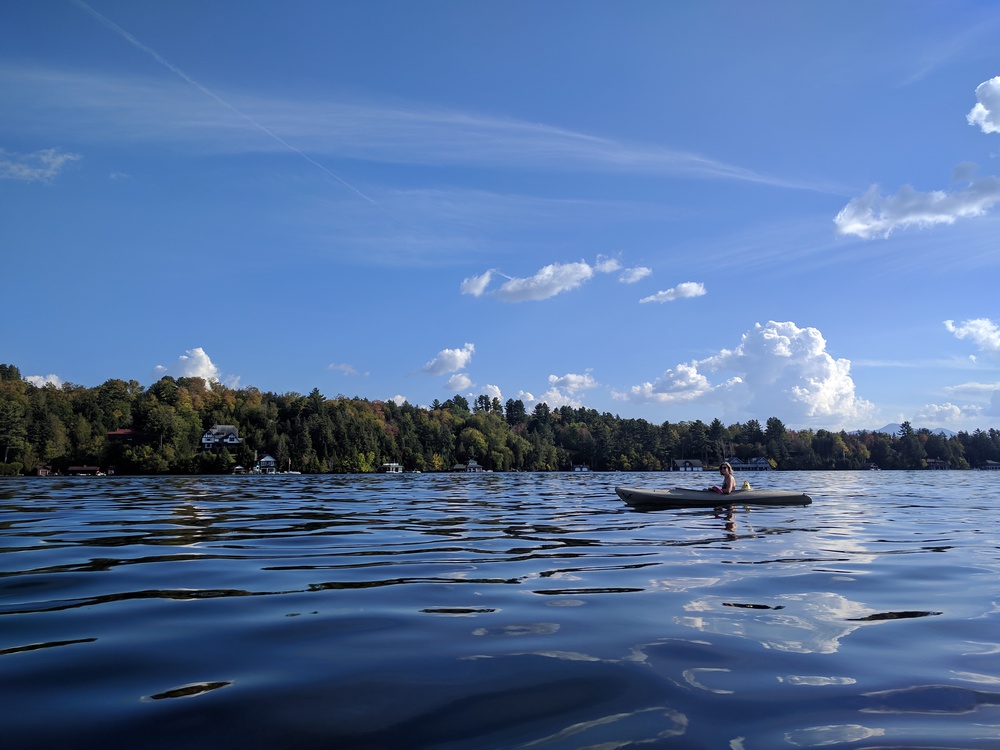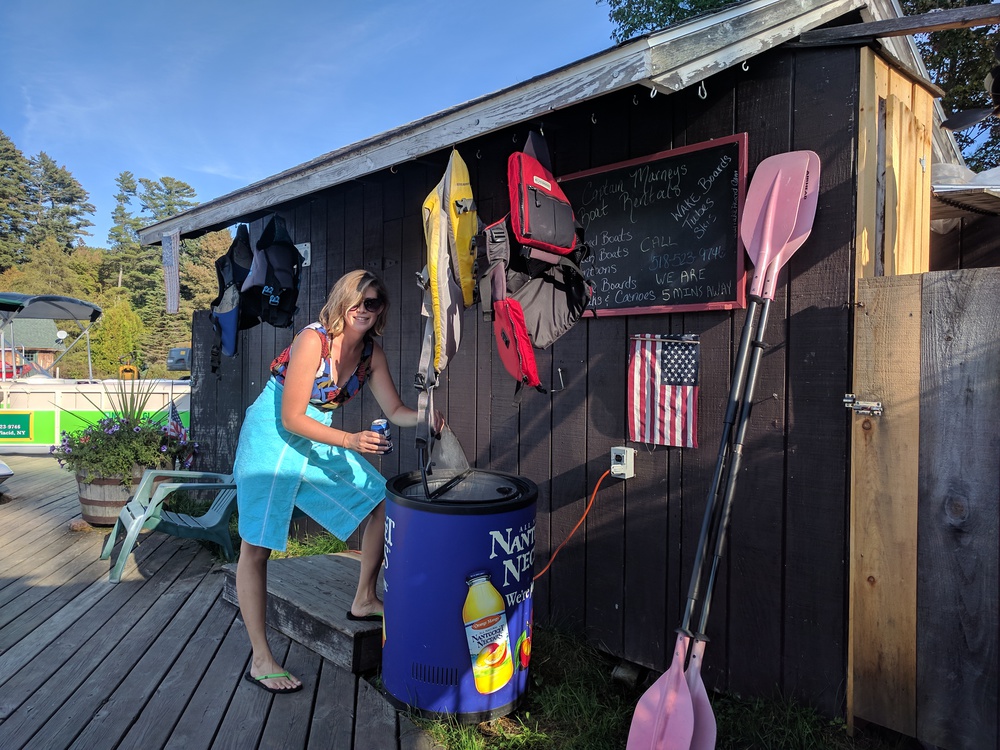 It was hard to leave! After sadly checking out, we visited the town of Lake Placid a little more and walked around nearby Mirror Lake: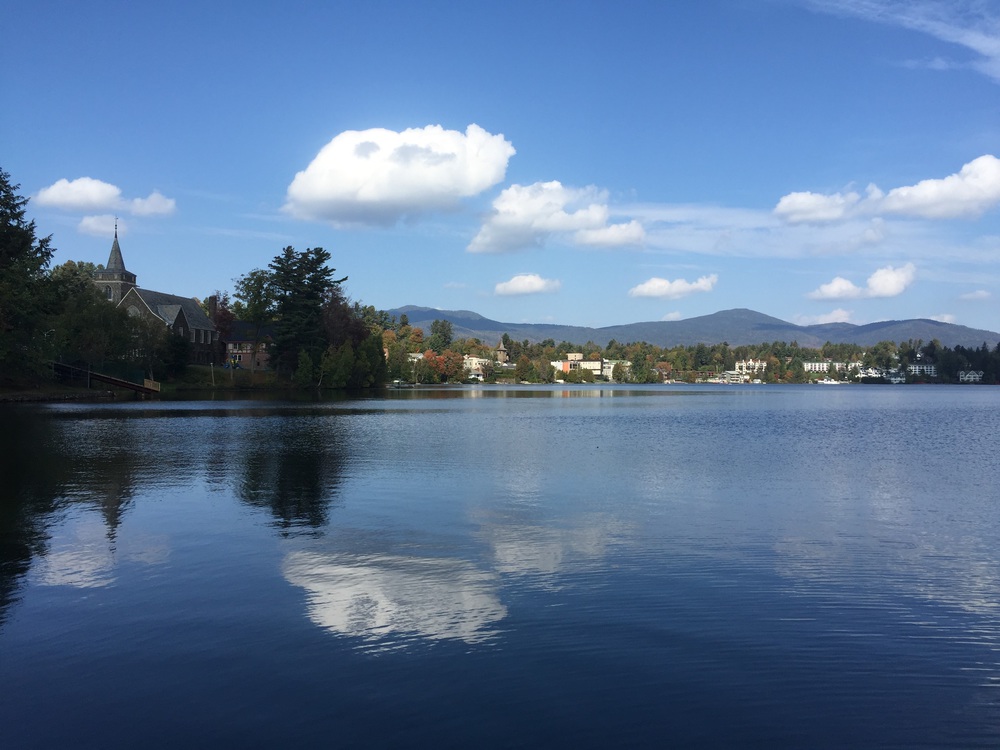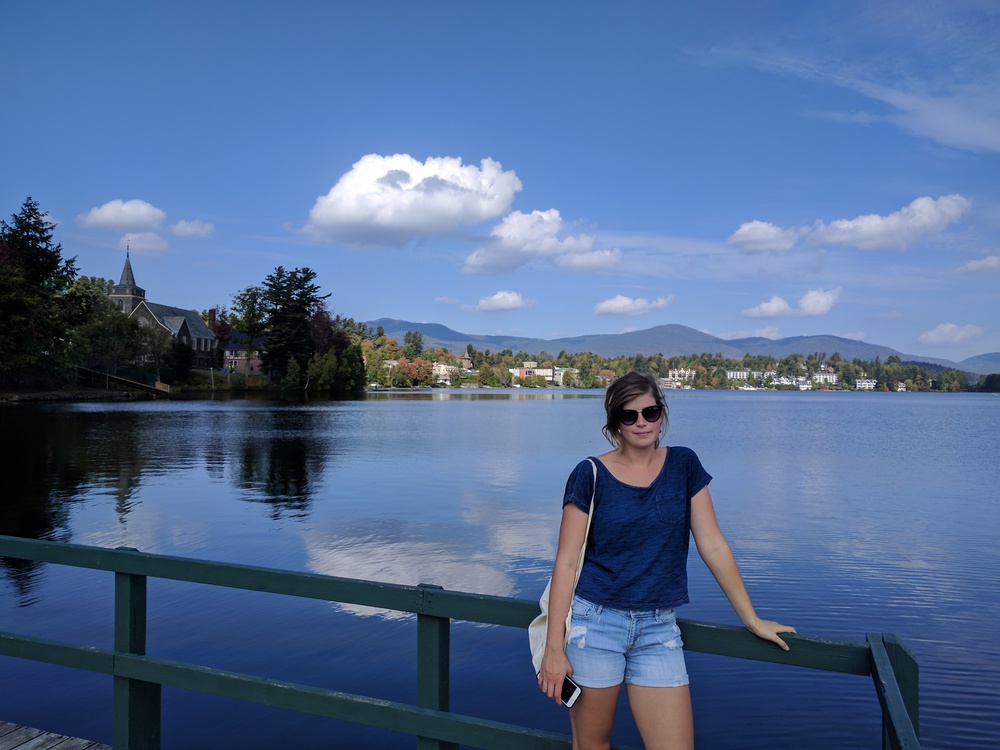 Ski jumps from Winter Olympics, Lake Placid: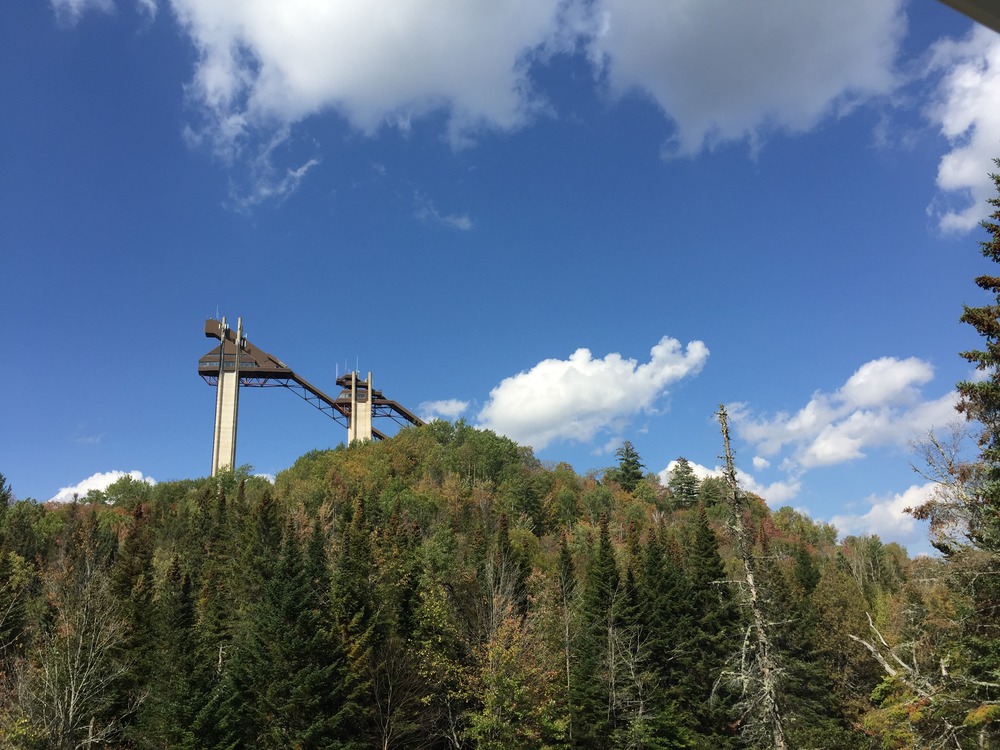 Our transition back into primitive parking lot camping was abrupt, staying overnight in a Walmart in Vermont. I missed the terry cloth robe and breakfast buffet. The next day, on the way to Maine, we took a $4 tour of Ben and Jerry's Ice Cream in Vermont which was cool to see (samples).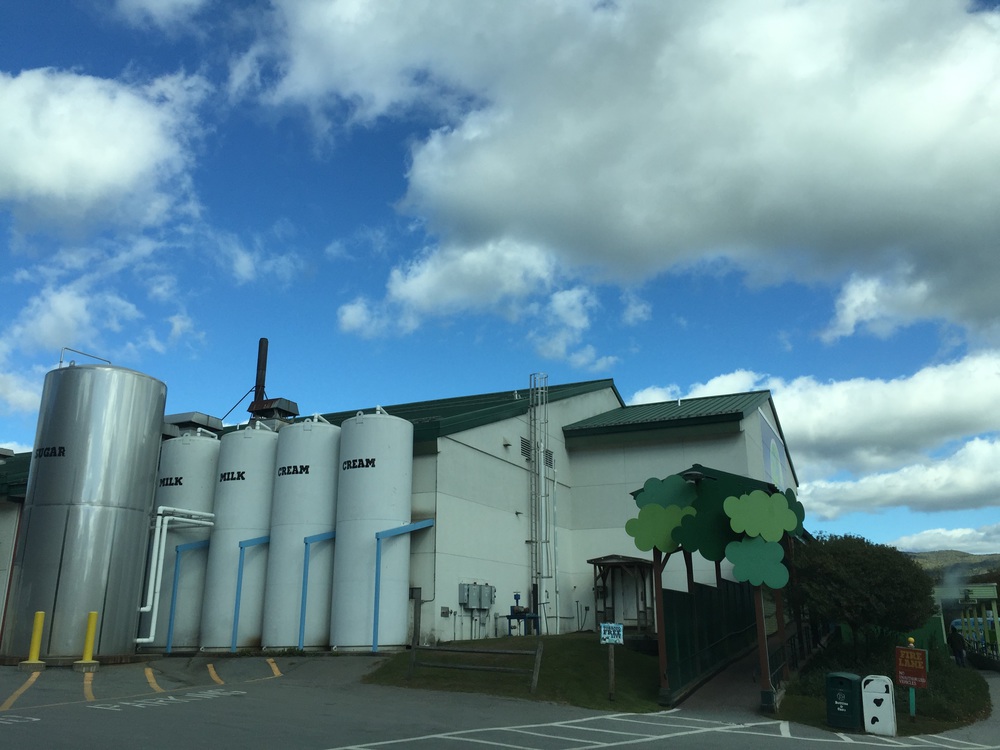 Next stop: Acadia National Park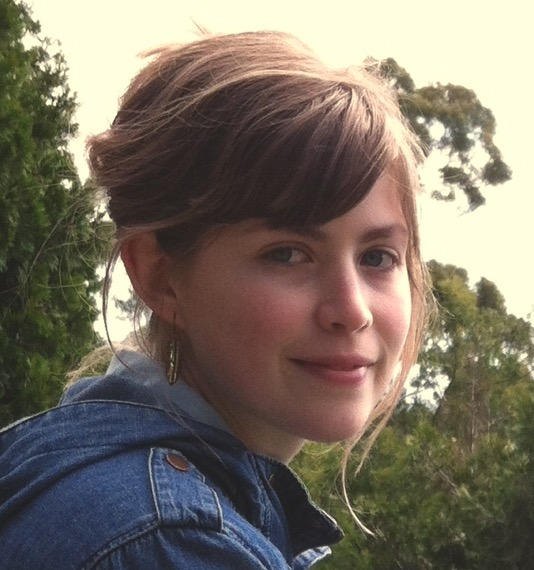 ---