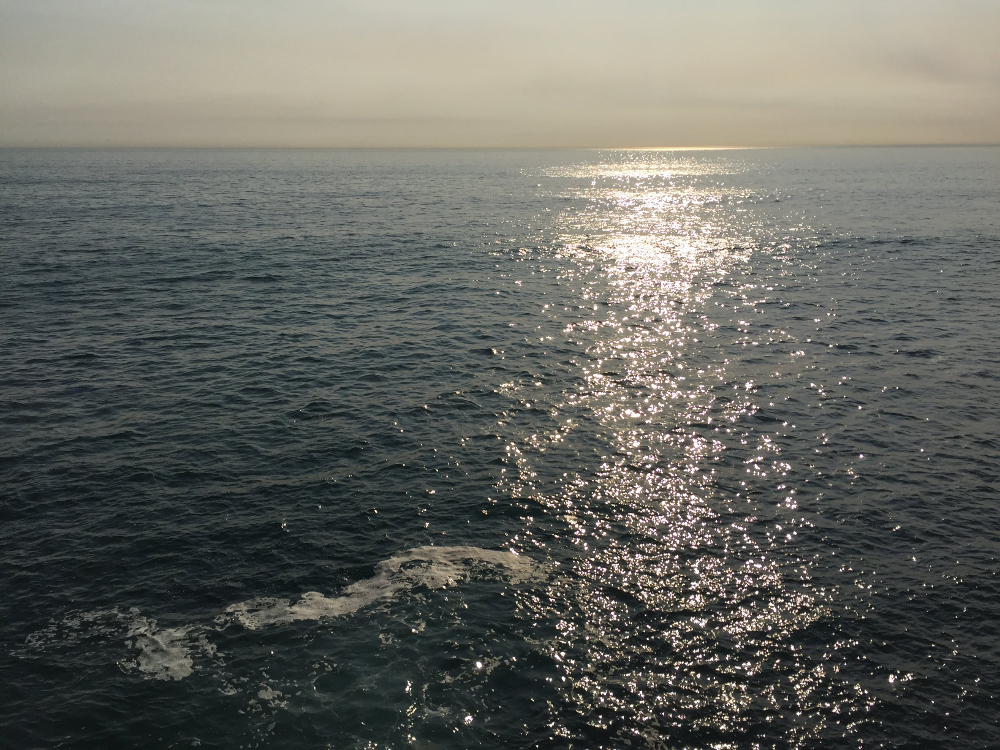 Santa Cruz and SF
February 13, 2018 // Tagged in:
california
,
west coast
It took a while to get out of Salinas on the 5th after a few hours using mall wifi. We got into Santa Cruz at our Boondocker's Welcome in the early evening and the houseowners/couple from Boondocker's invited us in for a beer. We had a nice time talking with them and getting recommendations of things to do in the area.
After we left them alone, we decided to walk into town, about a 20 minute walk, to see the downtown and see a movie. It was a chilly night but the walk felt good and the downtown was lively. We saw Lady Bird for only $7 each and then went to a bookstore open late afterwards, where the clerk explained to Dan how he and his wife travel and housesit in mansions. Our next trip?
The next day we got up and walked down the street to the Buttery, a local bakery and coffeeshop. From there we took our bikes down to the water and rode some miles along the shore, stopping to eat our lunch at Natural Bridges State Beach.
It did not feel like December. We also went to the Santa Cruz Boardwalk (which was very empty) to play a few arcade games and hopefully not get haunted by Laffing Sal, a 1920's animatronic woman who still laughs.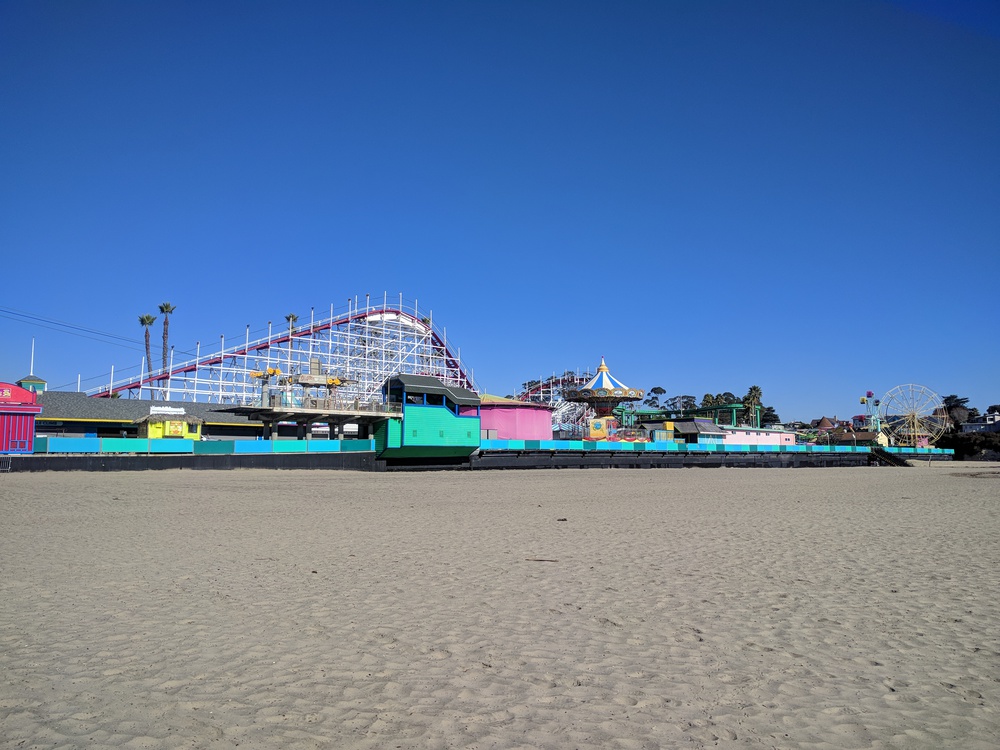 Sal: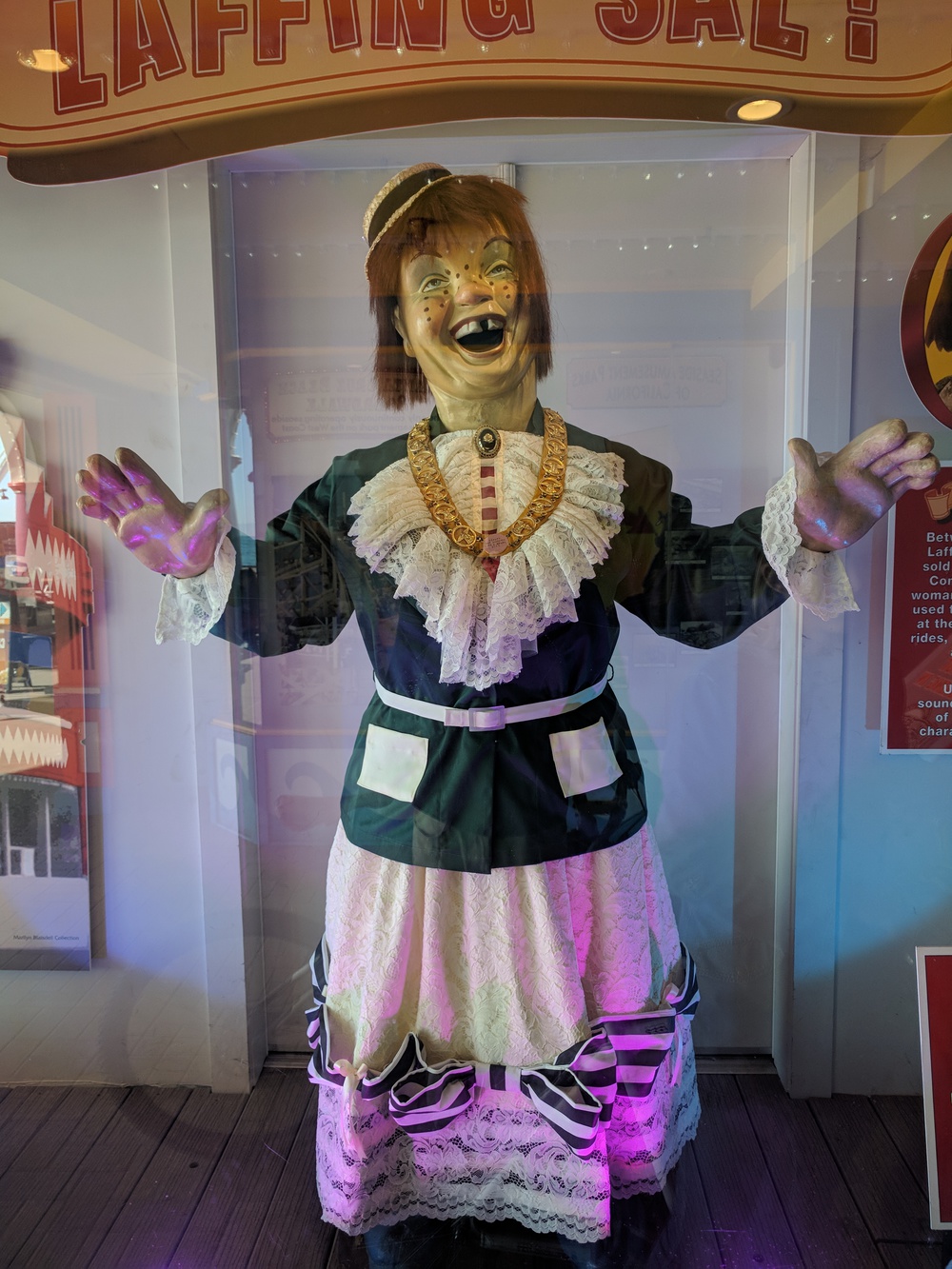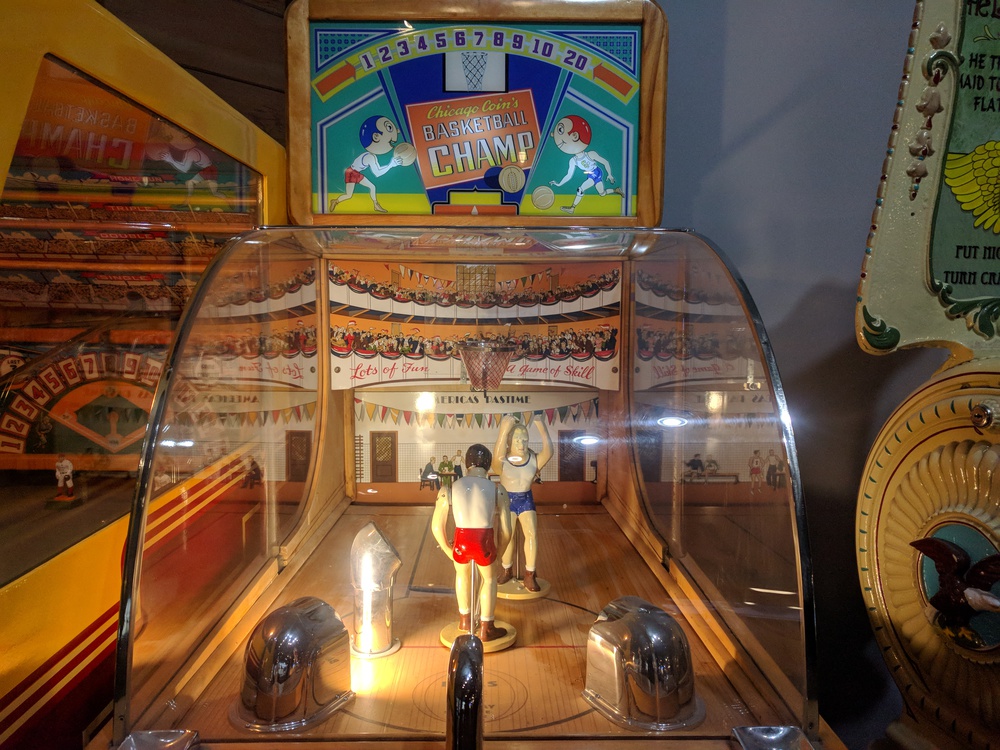 Along the way back we stopped to watch some surfers at Lighthouse State Beach. It was pretty cool.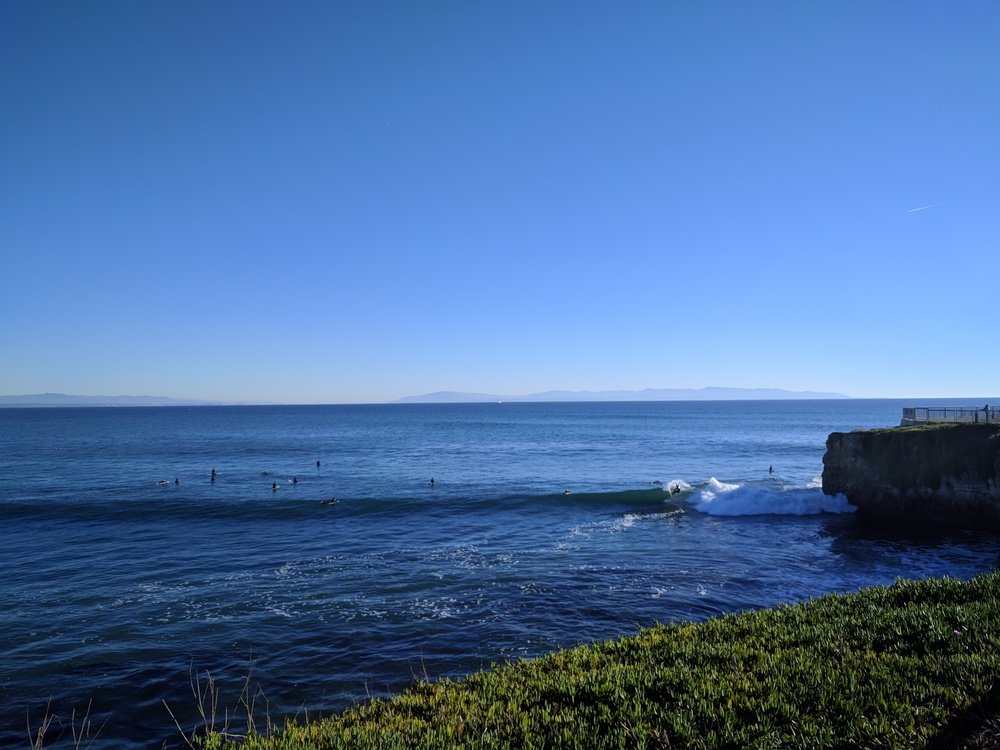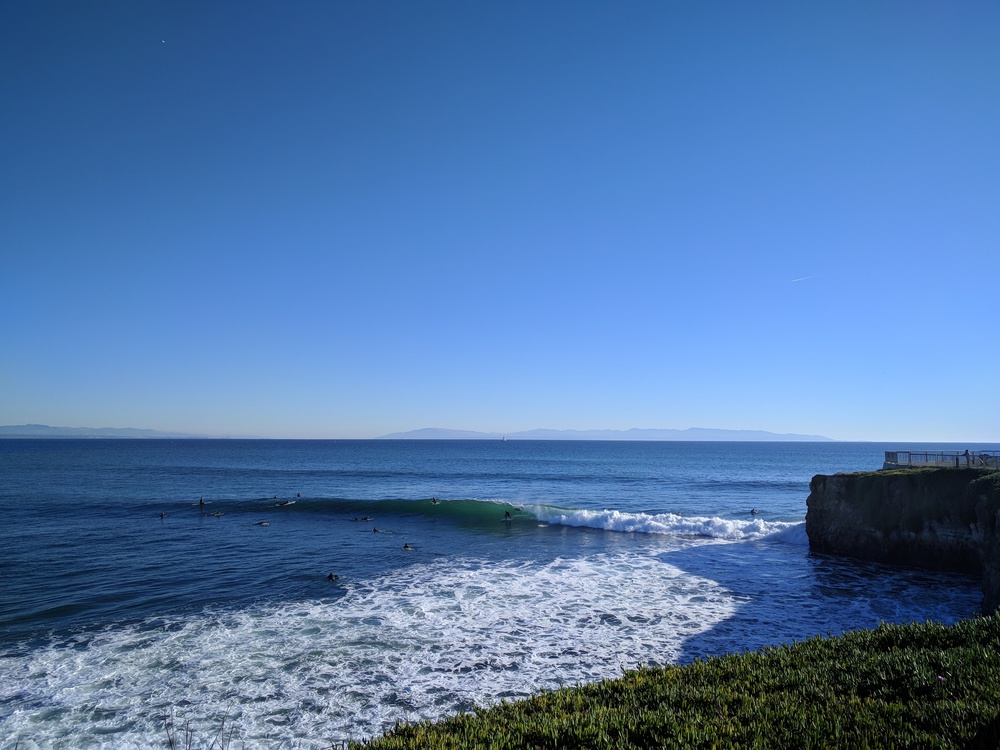 Our second day in Santa Cruz took us to UC Santa Cruz, home of the UC Banana Slugs. We explored their campus for some time, which includes pastures for grazing cattle. It is a really nice campus and it made me want to go there. We barely made it back to the van before our parking expired, having taken a detour that involved going along the cow pastures. We also saw a bobcat!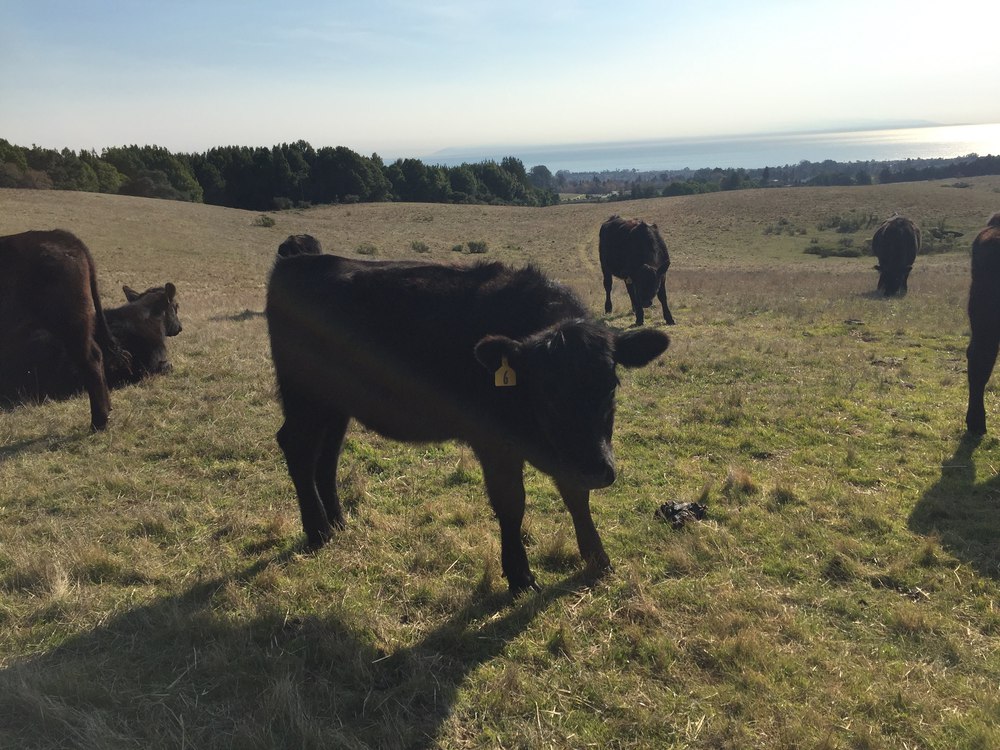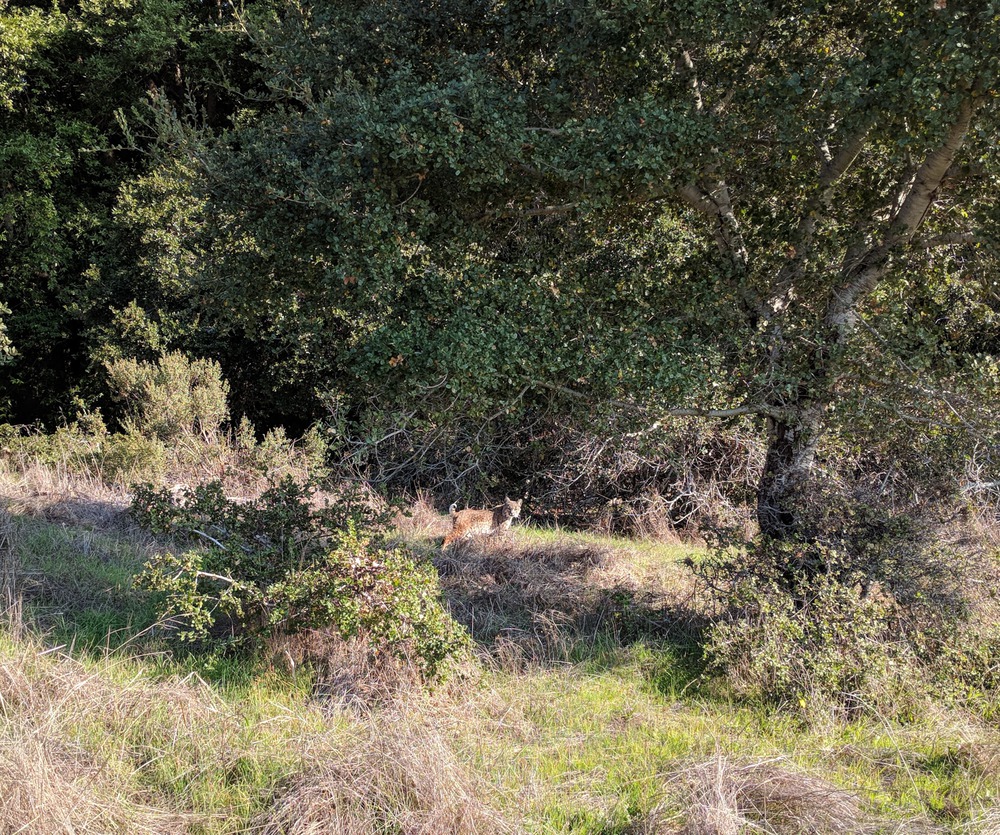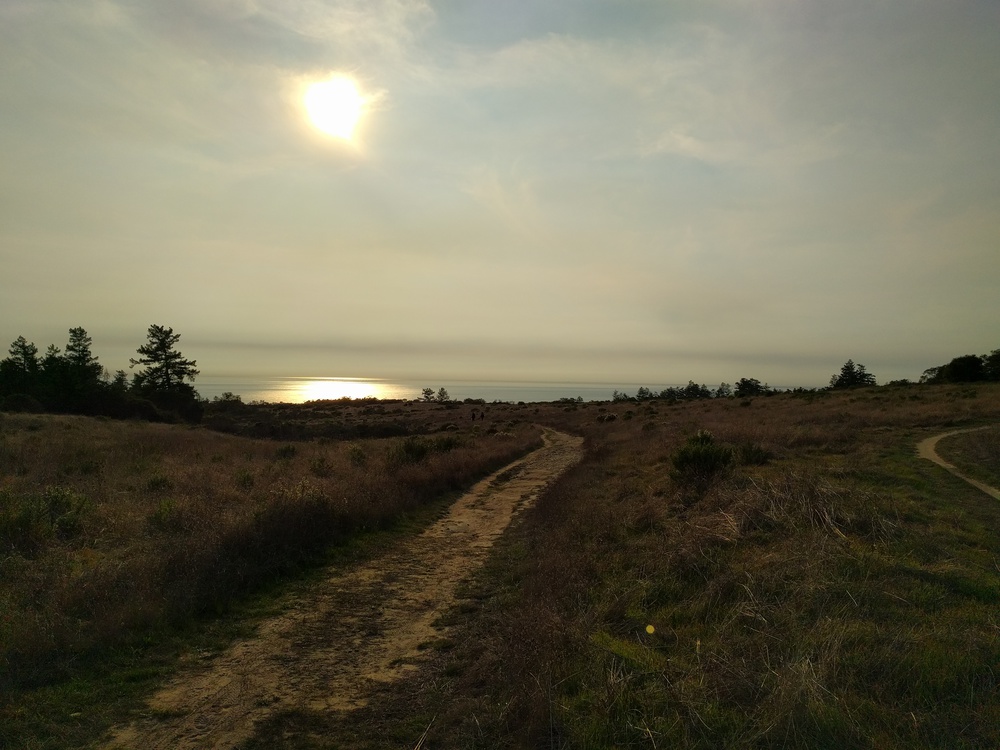 Before leaving Santa Cruz, Dan wanted to get in some mountain biking. Our choice was Wilder Ranch State Park, which also has walking trails and remnants from the old homestead.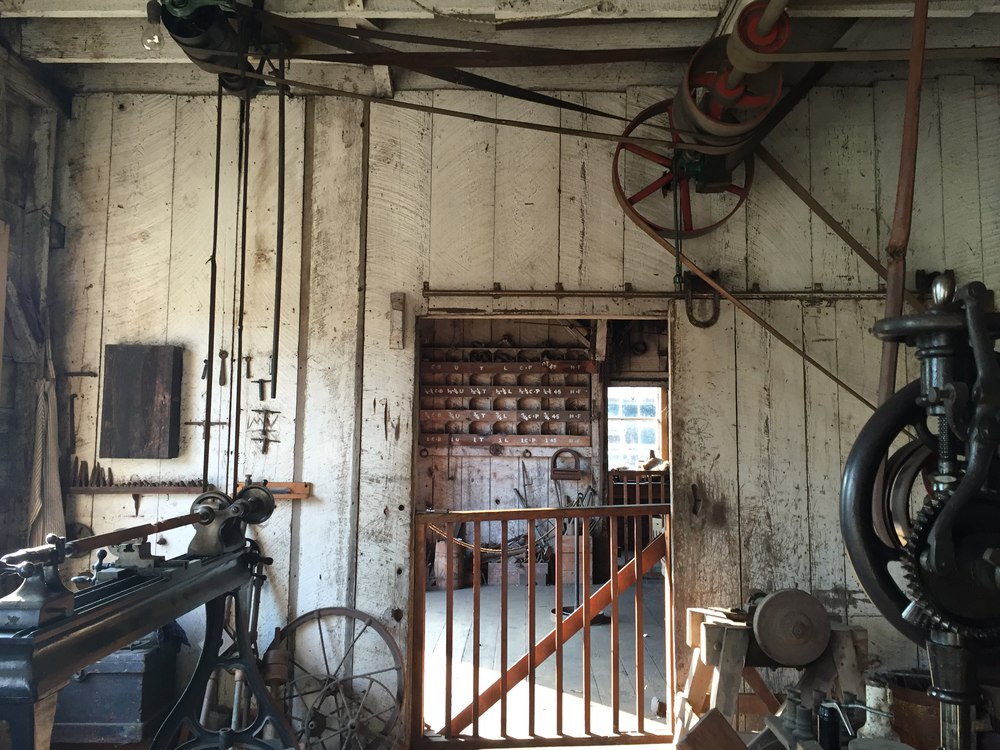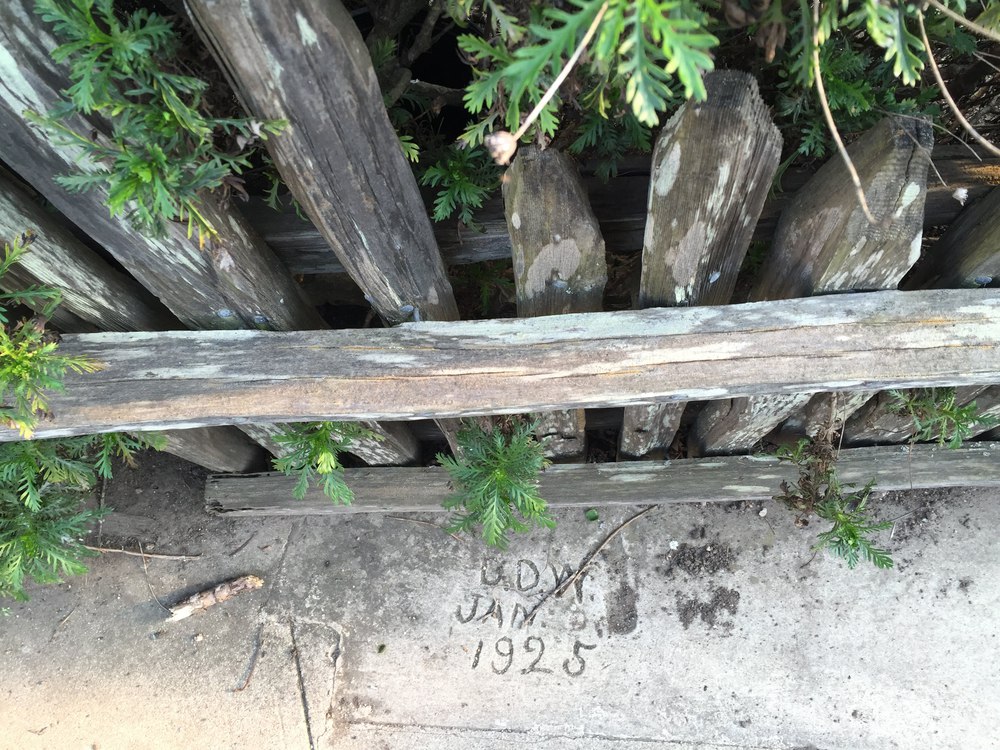 Dan took off with some fellow mountain bikers and I stayed back and rode along the shore trail, an easy network along the water. It was lovely. Dan had a longer and more adventurous ride up into the hills.
Dan's hillside trail: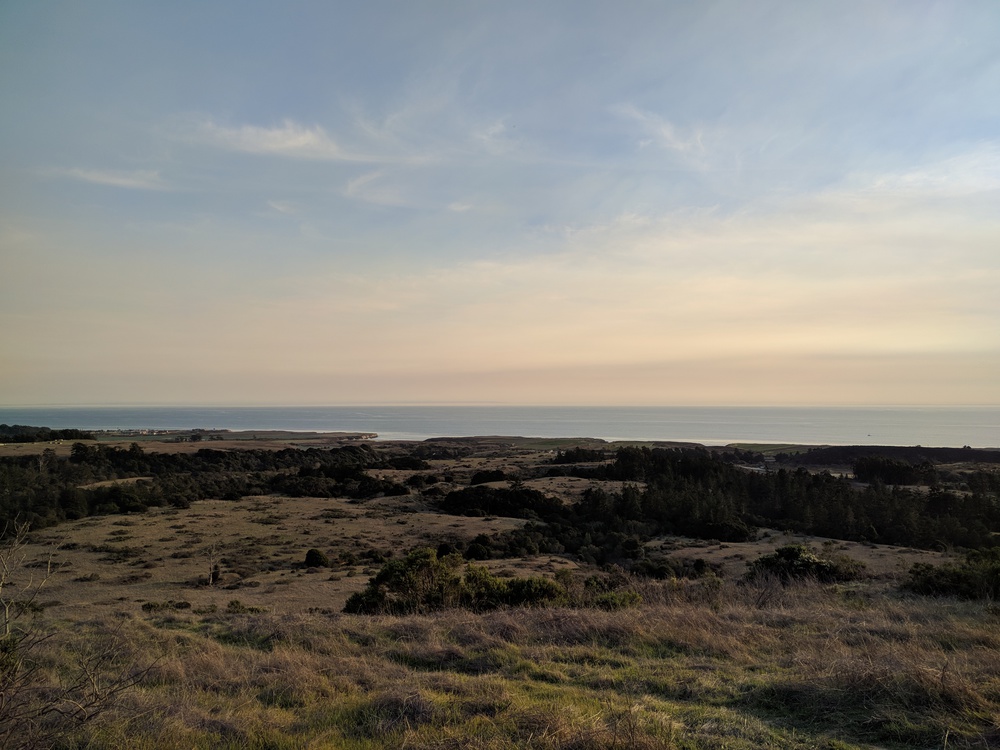 Rosie's seaside trail: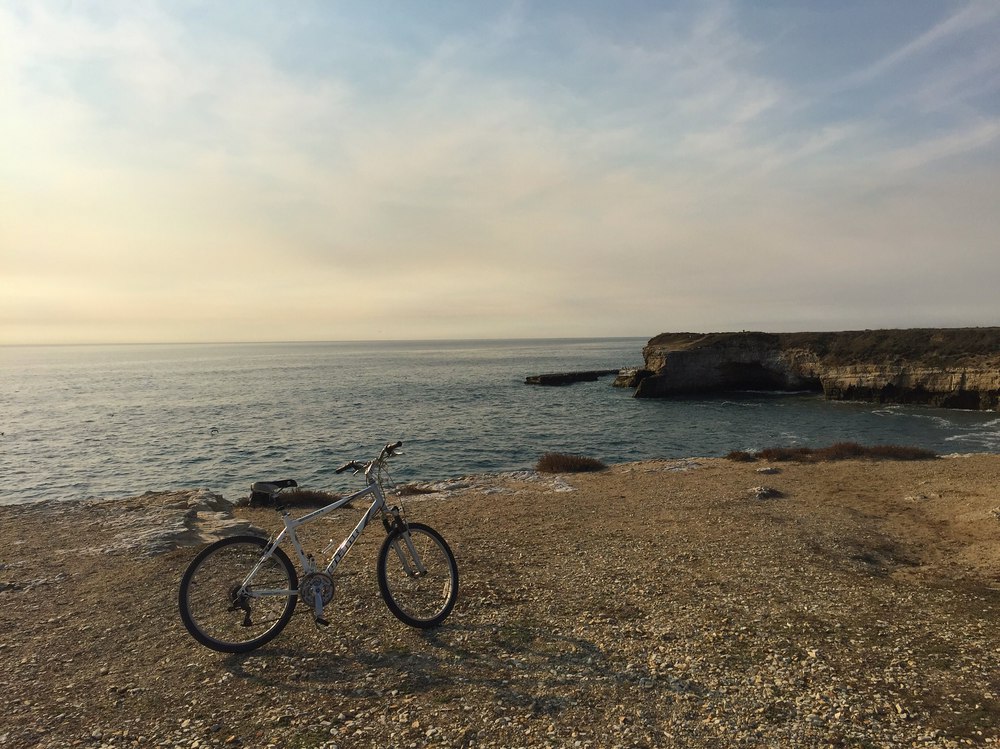 The next day we got into San Francisco and enjoyed a very hospitable time at Owen and Erin's, which included a trip to the farmer's market.
Walking near Owen's: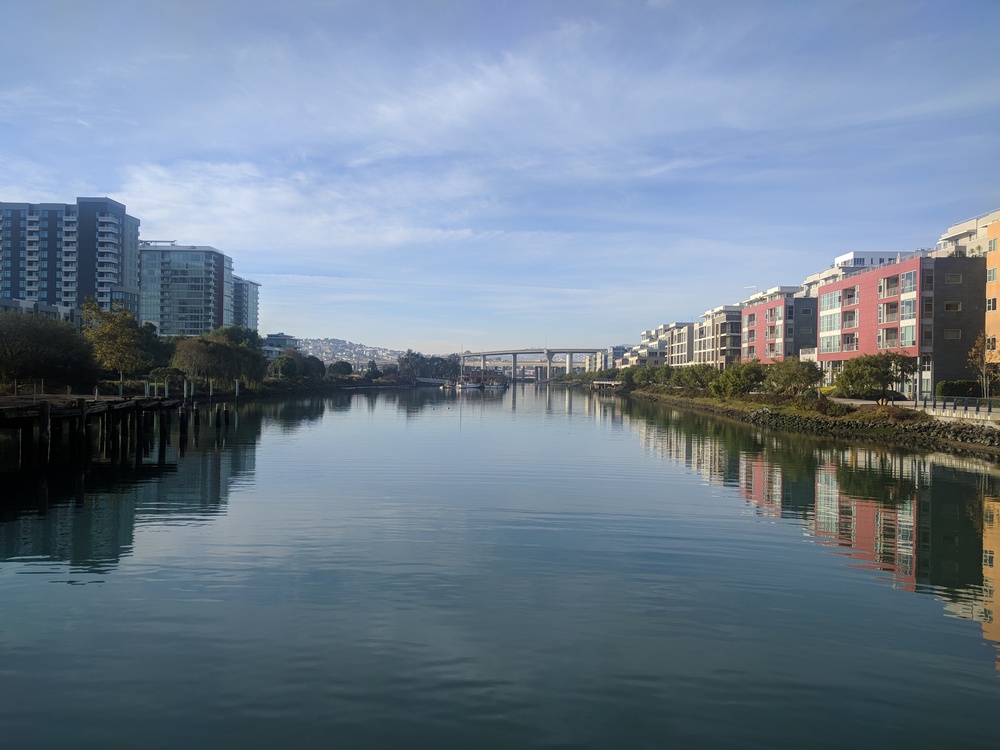 Christmas music at the market: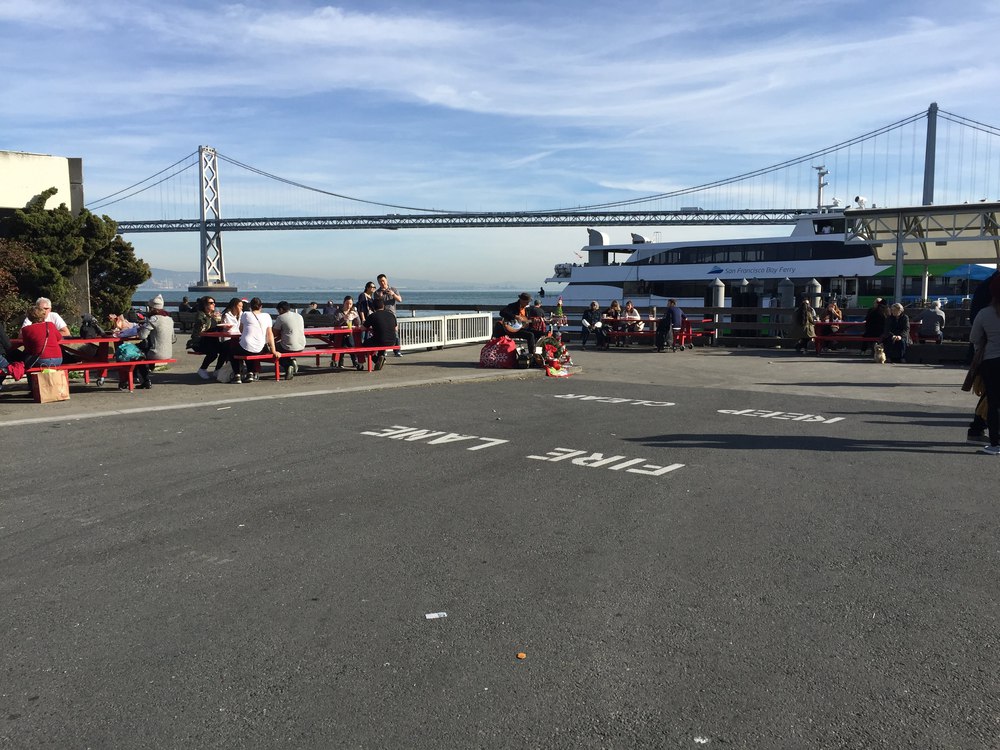 Mushrooms at the market: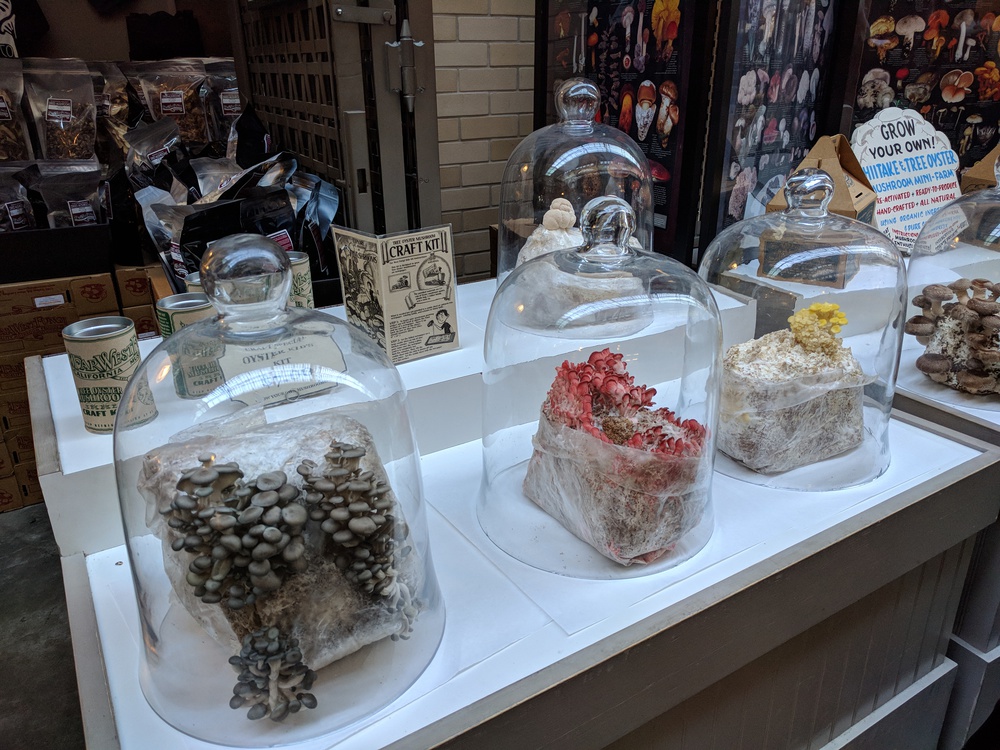 I also took a day to walk around the city to visit a few shops and see my dad's former home in San Francisco. Dan and I met up in the afternoon after I had walked up Buena Vista Park to get a view.
View from Buena Vista: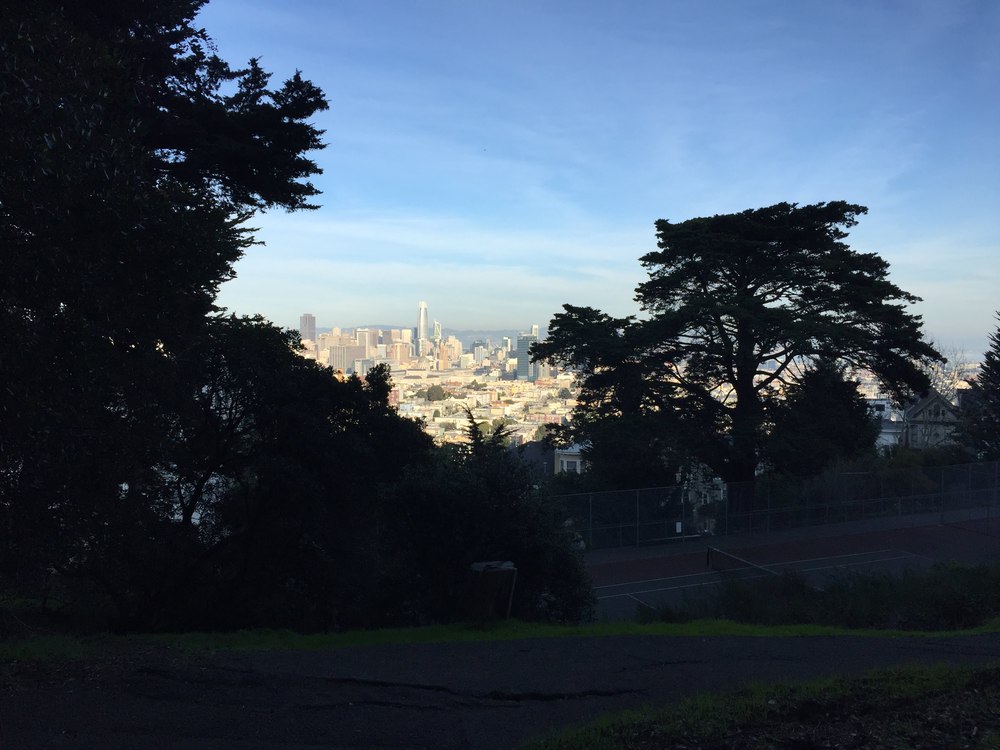 Dad's house: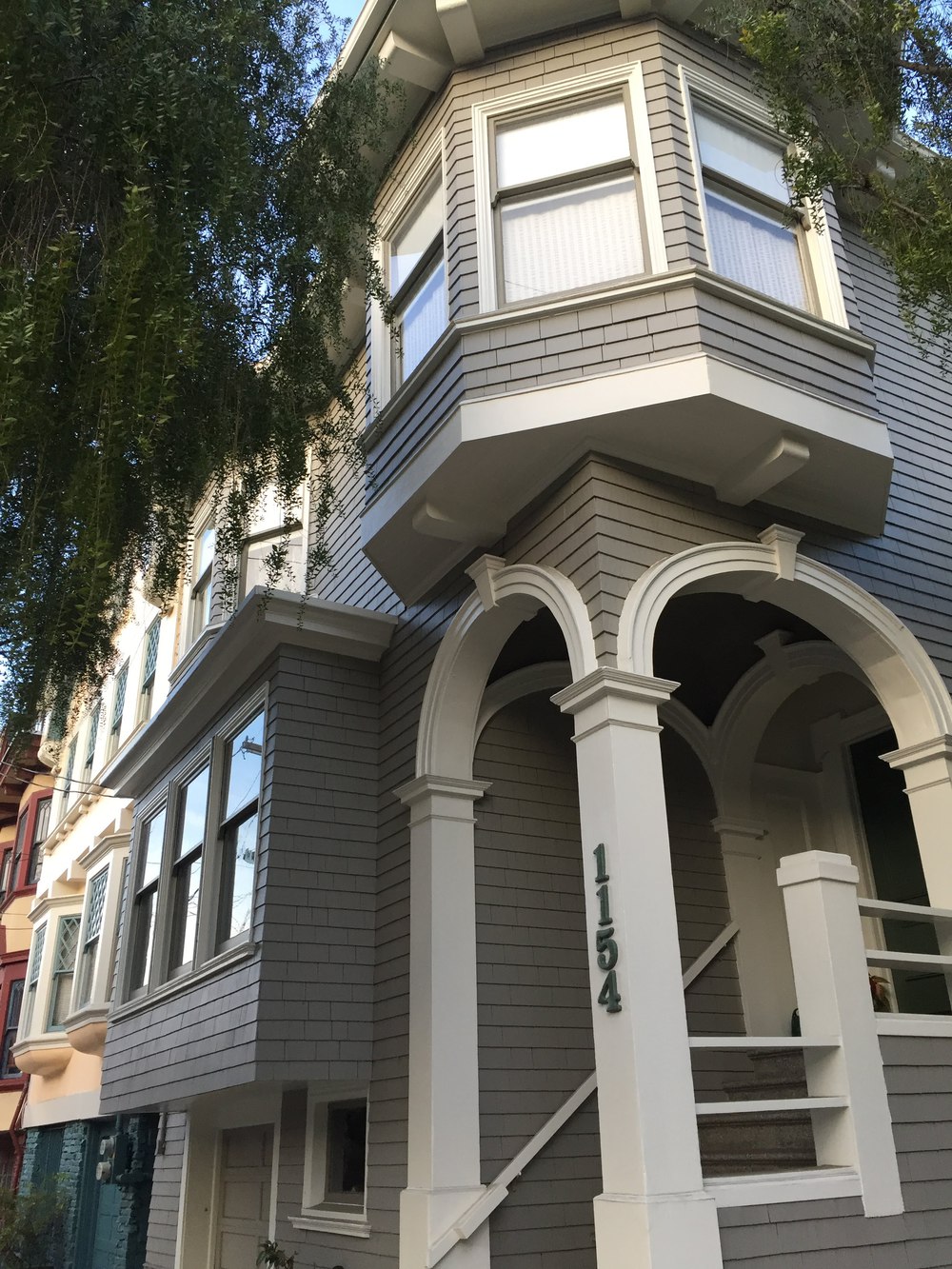 It was a really nice stay in San Fran, perfect weather and good company. We tried to enjoy the last days of the trip without thinking too much about it's inevitable, impending conclusion.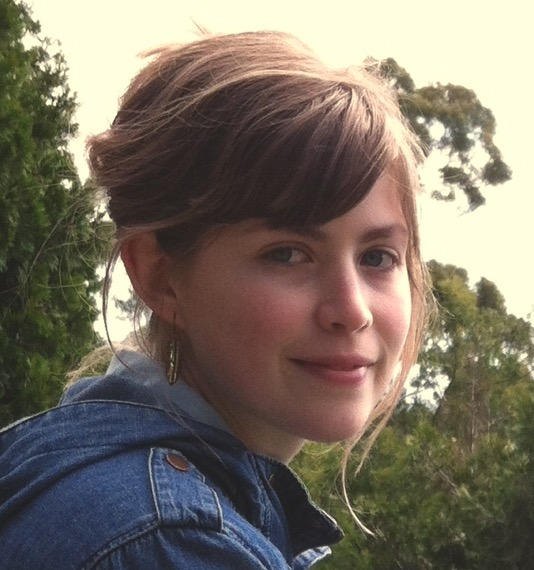 More Posts
Prev: Big Sur Pt. 2
---